Gouves Water Park

,
Crete

,

Greece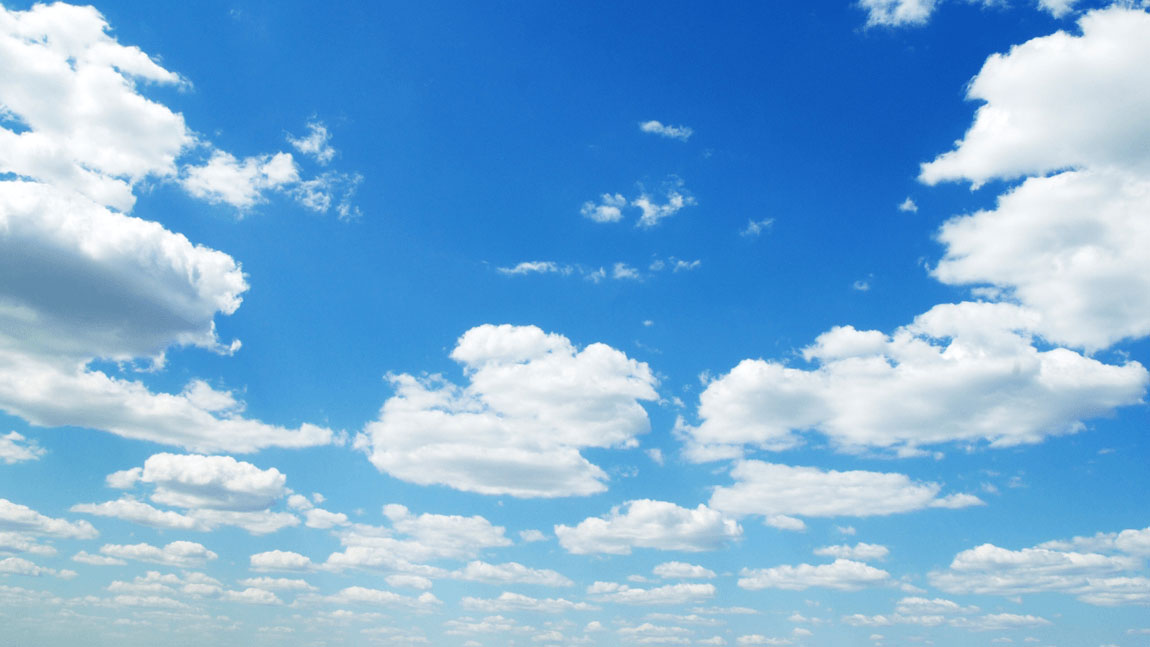 Most talked about:
Hotel Overall
Family & kids friendly
Swimming Pool
Most satisfied with:
Air conditioning
Water activities
Room amenities
Great Family & kids friendly.

Guests are very happy with the Animation, entertainment, nightlife, music.

Atmosphere, friendliness is acceptable.

"little girl"

"kids club"

"good entertainment"

"entertainment team"

Swimming Pool is excellent.

Guests are very happy with the Hotel age.

Hotel maintenance is excellent.

"bestätigten"

"main pool"

"pool bar"

"private pool"

Overall CLEANLINESS could be better.

Average Room cleanliness.

Guests are OK with the Bathroom cleanliness.

"dirty towels"

"Clean towels"

"sauber und ordentlich"

"Čistoća"

Average Bathroom.

Great Bed.

Room size is good.

"big thank"

"water slides"

"patio doors"

"pool view"

Breakfast is excellent.

Guests are very happy with the Pizza, Pasta, Salads, Snacks, etc.

Deserts & fruits can be improved.

"ice cream"

"snack bar"

"wide variety"

"bestückt"

Staff friendliness & competence is excellent.

Service is acceptable.

Great Reception.

"äusserst bemüht"

"reception area"

"friendly staff"

"hotel great staff"

Great Food price.

value for money can be improved.

Guests are not happy with Food & drinks price.

"Great value"

Guests are very happy with the Parking.

Night life & dining is nice.

Guests are OK with the Distance to public transport.

"water park"

"ice coffee"

Guests are OK with the Wifi price.
http://www.gouvespark.gr/home/
Dennis007
on

2017-10-21
via

Zoover
de accomodatie, omgeving,zwembad waren goed. Helaas stonk het buiten af en toe bij onze kamer
Hoekman
on

2017-10-21
via

Zoover
goede service prijs kwaliteit klopt
Anonymous
on

2017-10-21
via

Booking.com
-No hot water for most evenings showers, and drains smell of sewage, also extra charging for drinks at optional restaurants. +Waterpark great for kids and adults , food was good selections
nuki
on

2017-10-19
via

Zoover
ik vond alles goed,goeie service en aardige mensen
Kenny C
on

2017-10-18
via

Tripadvisor.com
Just arrived home from a 10 day October break in the sun at Gouves waterpark Crete. Myself, wife and two boys aged 11 and 15 all had a great time. Hotel was busy and looked full to capacity throughout. Very family orientated hotel. Location and views not the best and a little far out. When we arrived at 11pm we were checked in quickly at the reception desk and assisted to our room with our luggage. It was then off to Dionysis resteraunt for a buffet meal which went down well as we hadn't eaten much all day. We stayed in room 7004 which is a ground floor apartment in the recently built family suites beside the waterpark. It was the perfect size for a family of 4 with the beds extremely comfortable. Being on the ground level you only had to open your patio doors and it led onto the pool area. For the age of our boys this was perfect, although the pool was freezing! There are two sun loungers, 4 chairs and a table where you can relax and enjoy the sunshine from around 10am-4.30pm. All very modern and cleaned daily to a very high standard. Only went to the waterpark on one occasion as all four of us hurt our arms on the slides which was a great pity. Heard other families complaining about them as well! Meals at the resteraunt were ok although we did find them very "samey" after a while. Feta cheese and salads vg. Did however expect more Greek food and fish dishes as when on holiday like to try some different types of food. We decided to go to the Chinese resteraunt on two occasions during our holiday(we swapped one for the Smile meal as we didn't fancy the menu) which was very good and a nice change from the resteraunt buffet. Snacks throughout the day were excellent. These included the chicken and pork gyros-best ever! The boys loved the crepes and chocolate as well. The pizza was fantastic being freshly made in the kiln. There are also a selection of baguettes which can be toasted and salad and tasziki in the fridges close by. Must say best selection of snacks in any all inclusive we have stayed at. All drinks are on a self service basis which means very little queuing time. All drinks are of a quality you would expect from an all inclusive hotel. All staff were exteremely helpful throughout our stay. Big thank you to Pavlos at the Sports Bar who always remembered our drinks order which were poured by the time we reached the bar! Gouves itself is a quiet sleepy village which suited us fine for an end of year sunshine holiday. We did hire a car and went to Malia, Hersonnasis and Heraklion which are busier resorts with more shops, markets etc. We also went scuba diving which was great fun. Got photos taken by hotel photographer which were vg cost were 9 euros each. All in all ticked all the boxes although a lot of the other rooms in the hotel looked "tired" and in need of refurbishment hence only 4 stars. Glad we chose the new block to stay in for the ten days!
rien
on

2017-10-17
via

Zoover
la chambre le plus et lemoinspas assez de lalimentation tipique
Pam_05_13
on

2017-10-17
via

Tripadvisor.com
Just got back from Gouves Waterpark Resort and I have to say for last minute sun and a short flight it is a great place to go to with family. The people are extremely friendly and so helpful, we went to the onsite Spa and I have to say the staff and treatments were amazing especially Marianna, who was exceptionally friendly and great with my 2 year son. The food choice is vast and they do do gluten free food, which is great. They also have two restaurants that you can go to one being Chinese and the other a Greek restaurant, both are fab alternatives. The pool/ waterpark are both clean and lovely. They have a fab mini club to entertain children and the evening entertainment was very good. Gouves itself is a quiet sleepy resort fab for a lazy hoilday and the beach is great not overcrowded at all this time of the year. My only complaint is the rooms need a slight refurb, nothing major but alittle tlc apart from that I will for sure being going again for abit of last minute sun next year!
Shaun H
on

2017-10-17
via

Tripadvisor.com
We traveled as a family of 4, (2 boys) the resort was great, all the staff members were absolutely brilliant, the guys who did the kebabs and crepes! Both the lifeguards – our kids had so much fun with them! (Thanks guys – you guys rock!) The Water Park was the highlight of the holiday with endless times going up and down the water slide. We stayed in the maisonette which was nice and comfortable The entertainment was ok, nothing worth rushing to go and see. Overall our visit was great, we had the best time and the staff was one of the reasons why our holiday was so enjoyable (my only criticism is there was a really bad sewage type smell which was unpleasant which got worse towards the evenings!) The food was nice – abit of the same thing – but there was something we could eat – however we did eat out abit. What can I say about Valia Barkatsa! The best guest relations manager ever! She is a real credit to the resort. Valia thank you so much for your assistance throughout our holiday – also thank you for arranging a cake for my son's 9th birthday! He felt like royalty – the whole resort made a fuss of him on this day. Thanks again Gouves Park – we will be back!
Monika
on

2017-10-17
via

HolidayCheck
unser highlight bis jetzt waren die vielen katzen in der gegend und entäuscht waren wir von der dusche direkt neben dem wc und dem kleinen zimmer
KarenM1969
on

2017-10-16
via

Tripadvisor.com
I stayed with my husband for five nights in early October. We arrived at about 5.30 pm and check-in was simple and quick and "a boy" was summoned to carry our bags to our room. We were in the 1000 block on the first floor with two twin beds and a sofa, a couple of chairs, plenty of storage and a TV. TV wasn't worth having, only two English channels, CNN and BBC World News, but that seems pretty standard in many places. Bathroom was large with bath and shower and plenty of towels. Nice balcony over-looking the pool so we could just about grab the Wi-Fi which is free in all public areas. Room was not ultra-modern but it was very clean, and cleaned well every day. Food was pretty good, just not very warm a lot of the time, which was a shame as flavour and choice were pretty good. There was often a hunt to find a table so could be a little chaotic in peak season. Grounds and hotel were clean and well kept. We hired a car from the on-site shop which was reasonably priced and easy to do. Several bars and the layout is a bit spread out - a little map would be helpful. We never found one of the restaurants at all!! I've seen comments about the smell and that was evident but seemed to be worse by the pool in the main building, but was pretty evident most days. The upstairs bar was good and the barman Nikos great, but although this bar is open until 1.00 am, the AI stops at 11.00 pm. This was a bit disappointing and needs to be better advertised. There are several pools but finding a sunbed that's in the sun and doesn't have a towel reserving it was nigh-on impossible! There are great sunbathing spots on the grassed area by the waterpark but you can't use these until 12 when the park opens and literally people run to get in and reserve a good bed. The hotel management has signs stating towels will be removed after 30 minutes, but sadly this is not enforced. Five minute walk to the sea and the promenade with a few shops and bars and a lovely sandy beach. Would very much recommend seeing the island - we visited Spinalonga which was not to be missed. I would not return simply because of the difficulty to get a sunbed that was actually in the sun, but other than that it was a good few days.
Kirill
on

2017-10-16
via

Booking.com
-Мало конструкторов в детском клубе. Не было горячих напитков в главном ресторане на обед и ужин. +Ребенок был в восторге от горок в аквапарке!
Wendy D
on

2017-10-16
via

Tripadvisor.com
Rooms comfortable and clean staff so friendly. We went with my daughter her partner and their 6 kids. Leon Gemma and Erika made their holiday so much fun wonderful entertainers. Dancer were superb. The man who drives the tuktuk had our kids in stitches great fun even the lifeguard was so friendly and made sure our kids were kept safe.all around we has a great holiday and would love to go back
Aleksandra
on

2017-10-15
via

HolidayCheck
nowa rodzinna czesc hotelu superior family suites jest bardzo fajna, jedzenie smaczne i duzy wybor, aquapark dla dzieci i doroslych jest super pizza z pieca i tzatziki jako przekaski smaczne.
Mateusz
on

2017-10-15
via

HolidayCheck
szybka aklimatyzacja, dobra obsluga, wszelka pomoc oraz otwartosc, wszedzie blisko, jedzenie oraz picie w porzodku wycieczki kupowac przy plazy
kyra
on

2017-10-15
via

Zoover
animatie was goed alleen jammer datver zo weinig mensen waren bij de animatie
Milosz
on

2017-10-15
via

HolidayCheck
Hotel polecany dla rodzin z dziecmi. W okolicy raczej brak zycia nocnego oraz niezbyt ladne otoczenie hotelu. Czesto mozna rowniez wyczuc zapach szamba na terenie kompleksu. Duzy plus za bliskosc plazy i darmowy transport na nia Tuk-tukiem (mozna go wezwac na recepcji i w hotelowej restauracji "smile" przy plazy) . Jedzenie raczej dobre, ale glowna restautacja zdecydowanie za mala jak na taka ilosc gosci (kolejki). Szczegolnie polecam pizze z pieca oraz gyrosa w basenowym barze. Dobre jedzenie w azjatyckiej restauracji "pacific" . My w cenie pobytu mielismy 2 kolacje al'a carte (restauracje hotelowe "smile" i "pacific"). Napoje niezbyt dobre a drinki wrecz odpychajace (moze oprocz baru nad lobby, ktory jako jedyny podawal napoje w szkle). Pokoje superior (nowa czesc hotelu) ladne, duze, czyste, z czajnikiem i mala lodowka. Baseny i zjezdzalnie fajne. Inne czesci hotelu starsze i chyba o sporo nizszym standardzie- nie ryzykowalbym. Co do animacji to dla dzieci bardzo fajne, dla doroslych nieco gorzej. Oprocz pokazow tanca 8 osobowej grupy tanecznej, (ktora jest genialna) to nie ma na co popatrzec. Prowadzacy dziala na nerwy. Ciagle powtarza wkolo te same zarty i krzyczy lucky-lucky. W bliskiej okolicy hotelu kilka malych marketow i sklepow z pamiatkami. Na terenie hotelu znajduje sie rowniez wypozyczalnia samochodow i motocykli. W hotelu jest tez spa z przyjemnymi masazami. Obsluga mila ale chyba troche zmeczona.
UDel
on

2017-10-15
via

HolidayCheck
Wer hier etwas zu meckern hat, sollte überlegen, was er gebucht hat. Danke an alle Angestellten, die ihre Jobs top erledigt haben, vor allem das Team in und an der Poolbar. Handtücher sollten jedoch nicht ungefragt täglich komplett getauscht werden.
aydrmar
on

2017-10-14
via

Tripadvisor.com
Ну что сказать... Отель не плохой. Конечно не 4 заезды а всего навсего три с полтиной! Но!!!! Очень вкусная и разнообразная еда порадовала. Горки для детей тоже были не плохие! Учитывая то что мы приехали в середине сезона то и очередей на них не было. И у бассейна всегда были места, но мы особо и не сидели в отеле. Да с беспроводным интернетом здесь Большая Проблема! Он есть только в зоне лобби отеля и у бассейна! В номерах и вообще по всей территории никаки так сказать высоких технологий! Ещё пару слов об отеле. Расположение живописное рядом вспаханное поле и вообще все как в заброшенной деревне времён совдепии
Barbara
on

2017-10-14
via

HolidayCheck
polecamy szczególnie z dziećmi.super baseny.ciepla woda w morzu i czysta plaża.dobre drinki,ale zbyt dużo halaśliwych dzieci
Ben J
on

2017-10-13
via

Tripadvisor.com
We had a great holiday at the end of July Beginning of August. The hotel was nice and clean cleaners cleaned constantly throughout the day cleaning up after guests.Rooms were cleaned every day.Rooms were big enough for us me,my wife and son of 14.We had a pool view room over the main pool and only a short distance from the water park.The water park was great fun and kept my son entertained all holiday especially when he made friends to go on the slides with.Food was good but a bit repetitive which is what I expect from all inclusive.Beer was very week but tasted ok you could get a selection of local spirits All inc but if you wanted premium brands you had to pay.The sports bar was ok to call at on our way out for an evening walk into town and we would call back in as we came back the barman was very good he knew exactly what we drank and would start pulling the drinks as we walked up to the bar. The Ice creams are a bit of a sore point with most people as they only serve them for 1 hour at the pool bar (you can get them in the main dining room at lunch and evening though). But the small children were getting confused as there was a fridge with branded ice creams in front of the bar which were there for buying. I think this should be at the back of the bar and maybe just have a sign up saying what ice creams were for sale.The Pizzas at the pool side were very good cooked freshly all day and evening as well as pancakes and hot dogs chips kebabs all of which were nice.We didn't watch much entertainment but the team work tirelessly. We got on particularly well with Corey as we played football and table tennis with him in the afternoons and had a few drinks at smiles bar with him.Smiles bar does charge for drinks all the time but it is usually after 11 when guests are asked to join the entertainment team and all inc drinks are served from 10 am to 11 am at the hotel bars.Overall we had a great holiday and met some great people