Gouves Water Park

,
Crete

,

Greece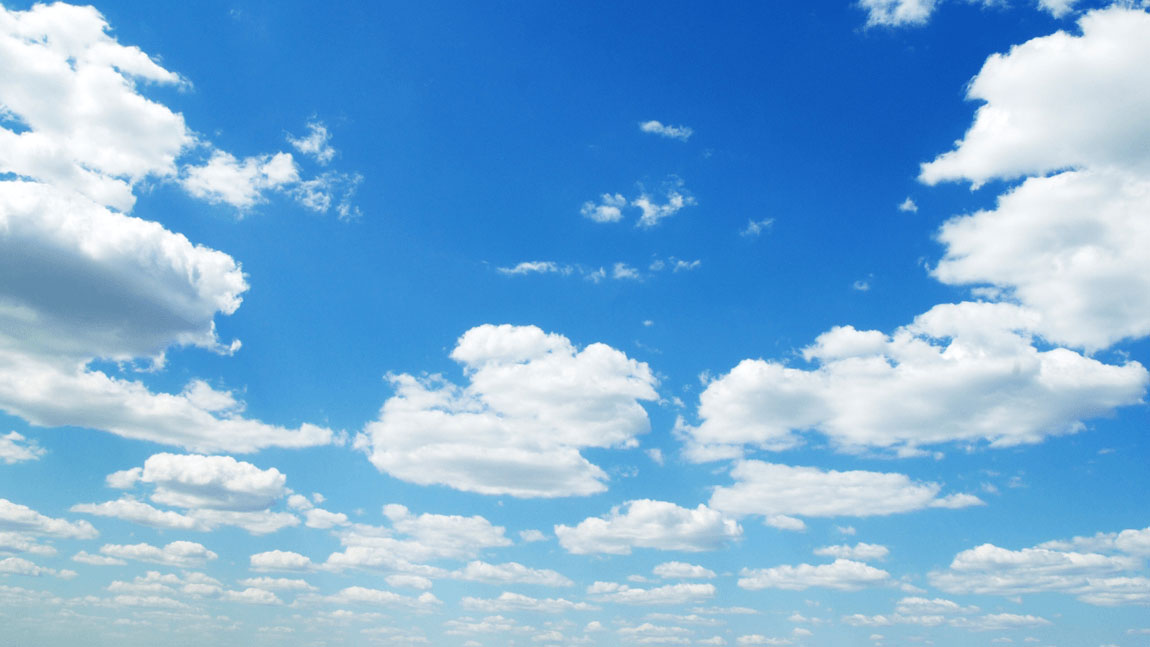 Most talked about:
Hotel Overall
Family & kids friendly
Swimming Pool
Most satisfied with:
Air conditioning
Tours & excursions
Water activities
Family & kids friendly is excellent.

Great Animation, entertainment, nightlife, music.

Atmosphere, friendliness is good.

"little girl"

"kids club"

"good entertainment"

"entertainment team"

Great Swimming Pool.

Great Hotel age.

Hotel maintenance is excellent.

"swimming pools"

"bestätigten"

"main pool"

"pool bar"

Average Overall CLEANLINESS.

Room cleanliness could be better.

Bathroom cleanliness is acceptable.

"Tisztaság"

"dirty towels"

"Clean towels"

"sauber und ordentlich"

Bathroom is good.

Bed is nice.

Average Noise.

"hair dryer"

"big thank"

"private pool"

"water slides"

Great Breakfast.

Pizza, Pasta, Salads, Snacks, etc is nice.

Deserts & fruits is acceptable.

"snack bar"

"ice cream"

"wide variety"

"bestückt"

Staff friendliness & competence is nice.

Service is acceptable.

Guests are very happy with the Reception.

"bemüht"

"äusserst bemüht"

"reception area"

"friendly staff"

Food price is nice.

Average value for money.

Guests are not happy with Food & drinks price.

"Great value"

Parking is excellent.

Night life & dining is excellent.

Distance to public transport is good.

"water park"

"ice coffee"
http://www.gouvespark.gr/home/
Mieszko Perdziak
on

2017-12-25
via

Google
Recommended, tasty atmosphere and many attractions
Polecan, smacznie miła atmosfera i wiele atrakcji
san ko
on

2017-12-18
via

Google
Sauberes Hotel mit freundlichem Personal,reichlich gutes Essen.Wir haben unseren Urlaub genossen und kommmen gerne wieder
Molly Kelly
on

2017-12-11
via

Google
june Darnell
on

2017-12-11
via

Google
Marbil13
on

2017-12-04
via

Tripadvisor.com
I went with my grandson, 11 years old, and he had a great time! Clean room, daily cleaned. We were all inclusive and my grandson also enjoyed the snacks - pizza, kebabs etc that were available. From the lovely staff at reception to the staff at the waterslide, the children animators, the spa ladies, the restaurant staff, domestics, the hotel should be so proud of the lovely, friendly staff they employ, We also went to Smiles for the Greek night, that was enjoyable too, lovely staff here also. This was a very enjoyable holiday, well done everyone.
Klaus
on

2017-12-01
via

HolidayCheck
Hotel in ruhiger Lage. Großes Animationsangebot. Sehr gutes Essen. Sowohl für Kinder als auch für Erwachsene geeignet. Personal sehr freundlich und sehr zuvorkommend. Sehr schöne Anlage. Sauber. Essensangebot ausgewogen. Central gelegen
Ann M
on

2017-11-30
via

Tripadvisor.com
Мы жили в номерах smile, что находятся прям около моря. Номера очень простые, но мы и не в номерах приехали лежать. Для нас главное: удобное расположение, чистота, вкусная еда и отзывчивый персонал. В этом отеле мы нашли все необходимое! Кормили очень вкусно и разнообразно. А персоналу на ресепшене ставлю отдельную 5+ ! Решали любые вопросы, очень добрые и отзывчивые! Спасибо!❤️
Stephen Leishman
on

2017-11-27
via

Google
This is a review about Grouves water park while staying in the family suites.It was obviously very busy when we visited in July the accommodation was good and the restaurant food was standard all inclusive self service but all rapidly ...MoreThis is a review about Grouves water park while staying in the family suites.It was obviously very busy when we visited in July the accommodation was good and the restaurant food was standard all inclusive self service but all rapidly filled when levels lowThe staff in the restaurant were very keen to keep the place clean and tables clean which appeared to disturb a few people.Usual breakfast and lunch you would expect but sometimes the dinner had some cheaper cuts of meat, more bone than meat.At peak times it could be difficult to get a table and sometimes these tables were cleared but no cutlery was there. At these times it was easier just to go and get it yourself but this only appeared to happen at peak times.The staff were friendly and very efficient but appeared to be overwhelmed at busy periods.There were sometimes long queues for food at the snack bar,i t had pitta wraps, pizza, chips, spaghetti Bolognese, crêpes, hot dogs, toasties, salads filled rolls etc available Manos the chef never stopped and was always smiling.Drinks were of the local variety if you were on all inclusive. If you wanted branded drinks & ice creams, there was obviously additional charges for these.It was very clean and kept that way when I was there by a highly effective external cleaning team.The entertainment team do exactly the same as all the entertainment teams everywhere, same songs entertainment etc.There is a water park inside the hotel grounds with various slides and an undercover kids play area.Sun loungers are really good not your usual plastic cheap stuff. Although the sun parasols are limited and even if you go to your room for something or for lunch it s gone!!! They really need another ten of these to make it work.I am naturally an early riser and up by 6am most mornings and tend to sit at the pool by 7am for peace and quiet before the rush starts, unfortunately trying to get four sun loungers in a row next to the pool is very difficult even at this time.We stayed in the family suites new for this year but do not have an exclusive swimming pool as stated, anybody can walk in and everyone does!!! The suites have 2 separate air conditioning units so you can adjust temperature in both rooms.Unfortunately like me you paid a premium for a pool exclusively for the family suites, it isn t.Perhaps a better arm band system would help and signs in different languages might also help but it s not monitored and no-one is ever checked.Unfortunately there are what I think are major negatives, the sheets on the beds weren t changed and the rooms themselves weren t swept properly throughout our two week holiday we started to highlight this at reception after a few days but it still no sheets changed. Eventually managed to get a new set of sheets.The hotel is also under the flight path for the airport.So in summary If the cleanliness of the rooms were improved and the promised exclusively maintained there would be no doubt on me returning to the hotel.Manos in reception was exceptional nothing to much bother
christopher cahill
on

2017-11-27
via

Google
Very nice place well looked after . nice food pleasant staff would recommend.
Nicole
on

2017-11-23
via

HolidayCheck
Eine sehr schöne Hotelanlage. Ich war mit meinem 16 jährigen Sohn dort und wir haben uns sehr wohl gefühlt. Das Personal ist super freundlich, das Hotel ist super sauber. Der Hotelmanager geht mehrmals am Tag im Hotel umher und schaut nach dem Rechten.
Barry T
on

2017-11-11
via

Tripadvisor.com
The hotel was very clean,as were the rooms it was half term kids holiday,if you wanted the towels would be changed and the room cleaned every day. It was all inclusive the food was very good and a good choice three times daily if you wanted with snack bars all day in between the meal times. The water slides within the hotel grounds were enough to keep the kids happy and there were also several pools kids club all day long and evening entertainment,also walking distance to the beach.
Татьяна
on

2017-11-10
via

TOPHotels.ru
Хочу поделиться своим отзывом об этом отеле. Мы отдыхали с 14 по 21 сентября 2017 года. Так как мы первый раз отдыхали с ребёнком 3х лет, то я переживала за то как пройдёт наше первое путешествие на море. Но вопреки моим ожиданиям все прошло успешно! Конечно были минусы - где их не бывает, но мы относились к этому с юмором, так как приехали отдыхать а не наводить разборки. Летали как и многие а/к БГ - перелёт туда и обратно отлично, даже кормили (хотя я читала что на наших рейсах питания либо нет, либо сэндвичи). До отеля от аэропорта примерно 30 минут ехать, очень близко и не напрягают заезды в другие отели - выгрузка пассажиров и багажа проходит быстро. Приехали в отель около 11 часов утра. Заселение только в 14.00 - в этом был первый минус. Но даже если подумать - это не минус и было известно заранее, просто нам видимо надо было выбирать другое время прилёта а мы об этом не подумали. После регистрации на ресепшне - мы отправились в комнату для переодевания ( там можно принять душ и переодеться). После отвезли чемоданы на ресепшн и пошли смотреть территорию отеля и в бар чтобы подкрепиться. Все время до заселения сидели в баре Возле амфитеатра. Дети (мальчишки 3 года и 5 лет) играли в аттракционы. В 13.30 нас заселили. У нас был семейный номер 4008 на нулевом этаже. Сначала я расстроилась а потом привыкла. Номер 2х комнатный: в одной комнате огромная кровать двухспальная ( там можно втроём спать) телевизор жк, во второй комнате три одноместных кровати, телевизор маленький, стол и стулья, огромный шкаф с полками, ну и конечно душ и туалет. В номере чисто, убирали каждый день, уборщица очень хорошая добрая. Уборка проходила во время сна детей но все было корректно и тихо. Полотенца приносили каждый день 6 штук несмотря на то были грязные или нет. За неделю была смена постельного белья один раз. Мы поблагодарили уборщицу сами дали ей 3 евро один раз. Вообщем по номеру все понравилось. Прокат машин мы заказали у гида БГ - тут тоже минус. Обещали одну марку машины и в воскресенье а по факту - маленькая тойота Ярис на пятерых и в понедельник. Видимо боятся что русские плохо водят машины. Несмотря на этот минус мы классно покатались по острову (ездили в город святого Николая, в Ираклион и вечером по набережной Гувеса катались). С маленькими детьми никаких экскурсий не брали. Про море. Это сказка! Вода тёплая, чистая, песочек, ни одного камушка не видела. Заход в море пологий, до глубины далеко идти. Волны - это что то! Вобщем для детей - САМОЕ ТО! Я влюбилась в это море. Лежаки платные 5 евро на целый день. Но мы брали с собой домашние полотенца и пробели не было. А ещё на сидели и лежали на лежаках соседнего отеля - никто нам слова не сказал. Про еду. На мой взгляд разнообразно. Конечно любителям морепродуктов особо нечего будет есть, рыбы было не много и не часто, креветок не было и прочих морепродуктов. Но так как я не любитель этого то мне было все равно. Большой выбор мяса, баранина вкусная. Супы пюре мне понравились - дети не стали есть, налегали на макароны и картошку фри. Сыр Фета - это НЕЧТО! Масло и помидоры - кайф! Я только и ела греческий салат (его можно делать самостоятельно). Из напитков сок и газировка, из алкоголя мне понравилось пиво - легкое всего 3градуса, вино разлив мне не понравилось. Коктейли можно выпить с местным узо. Из барных закусок - местная шаурма, блинчики, горячие сэндвичи, пицца. Голодными никто не оставался! Про анимацию. Детки зажигали на мини диско. А на взрослую мы не оставались. В основном в отеле европейцы, русских мало. Но для меня это плюс. Ходили Аля карт в китайский ресторан и в Смайл. Очень понравилось в Смайле. В китайском меню только на английском - поэтому объяснялись на пальцах. Вай фай только на территории отеля и на ресепшн, в номерах нет, но я ловила возле балкона. За сувенирами ездили в Ираклион, в местном супермаркете накупили олив масла - там дешевле. Масло обалденное. Никакой акклиматизации ни у детей ни у взрослых не было. Плюс Греции. Температура была 35-37 градусов тепла. Вот наверно и все. Поеду ли я ещё в этот отель? Да. Именно с ребёнком. Надеюсь отзыв будет полезен кому то.
Rudolf
on

2017-11-07
via

HolidayCheck
Wir hatten ein einfaches Zimmer wie gebucht Allinclusive für zwei Erwachsene + 5 jähriges Kind. Das Personal war sehr freundlich, das Essen sehr gut und vielfältig, international. Es war hier kinderfreundlich. Der Strand ist über Nebenwege, autofrei, in 5 min. ZU erlaufen. Der Strand ist maximal 20 m, feinsandig. Es geht aber flach weit ins Wasser. Kinderfreundlich beim Baden. Im Hotel gibt es kostenlos einen Pool mit verschieden großen Rutschen. Gut für Urlaub mit Kind. Sonst ist im Ort nicht viel zu sehen. Am Meer ist eine Uferstrasse mit einem holbrigen Fußweg. Es war im Oktober wenig Verkehr. Fotofreunden bieten sich reizvolle Motive verschiedenartiger Investruinen auf Brachflächen.
Madhu S
on

2017-11-07
via

Tripadvisor.com
Very good free childcare/ nursery available with fun activities Easy waterslides for kids Kebab/pancake/pizza available outside meal times - May benefit with adding variety Kids karaoke/ disco night time Cleaning was appropriate/ regular Easy walk to beach Great spa To improve - Need to change food menu with more variety Need more water/ soft drink supplies - 24 hour- had to pay after initial supply
KempstonKrew
on

2017-11-04
via

Tripadvisor.com
We finally arrived after loosing our Monarch flights and we were not disappointed, we were given Suite 7011 and wow when the Porter opened the door we were greeted with a lovely modern clean room with bathroom and walk in double shower, plenty of storage and two single beds. Through a door into our room with a huge double bed and patio door onto a large patio with a terrace and sun beds then pool (beautiful). It was very late so we stopped our bags and went back to the restaurant where they had laid on a cold buffet for the late arrivals. All the good reviews are right about this place, food good, pools good, staff good and we had a great time 3 adults and 1 teen. Chinese restaurant was lovely food and we went to the Smile Bar for a drink by the beach using the complimentary Tuk Tuk bliss, the beach was shallow but had parasols and sunbeds, as it was the last week it was very quiet down by the sea. There are only two things I think could be improved to make it 5* and that is Entertainment was non existent but maybe because it was the last week and the all Inclusive does not include Drinks at the Chinese or Smile Bar and I believe there is a charge for sunbeds etc on the beach, but that maybe reflected by the price you pay. We found the drinks on offer for the AI were ok and even my fussy girls had no problem eating or drinking all day. So thank you to all involved with the Gouves Water Park Resort we had the best time. Oh and the beds were the comfiest ever!
helenburke95
on

2017-11-04
via

Tripadvisor.com
Just come back from a week here in the october holidays and loved every minute of it. Can't fault the place at all. Staff were so friendly especially with the kids and the kids club entertainers were fabulous (thank-you Gemma and Faye) food was delicious and a huge variety of choice at all times throughout the day, place was spotless and rooms cleaned towels, beds changed every day. staff went out of their way to help. Amazing would def recommend and will def be back . thanks a million
KW42
on

2017-11-04
via

Tripadvisor.com
We took our family (kids aged 11 and 14) to the Gouves water park in the October half term holiday. Highlights: 1. The cats, a lovely ginger fellow would join us for breakfast. 2. The pools, were clean and the water park was brilliant fun. The kids would spend all day in the pool if they could. 3. The kebabs from the Artimesis bar. 4. Food was of a good quality and was varied. 5. Rooms very clean and reasonably appointed. 6. Free tut tut to the beach. 7. Would recommend a meal out ion the Smile restaurant one evening. Down points: 1. Drinks in the bar above the reception all tasted weird. Also it had terrible acoustics, so the slightest noise was a din. 2. The on site shop is a good example of daylight robbery. A normal pack of Harbio sweets was 3.50 euros. 3. No tea and coffee in the rooms. 4. The woman preparing the crepes had a face that could peel paint and she never smiled. If the weather is too cold for the water park, there is very little else to do around the area. Would definitely recommend a trip To Heraklion for the day. it was about 30 euros in a taxi; each way. There were some good restaurants and museums. The hotel staff were very helpful in arranging the taxi.
on

2017-11-01
via

Tripadvisor.com
Très bien! Si all inclusive. . Voyage de noce avec location de voiture sur place et visite de la crête magnifique ! ! Attention aux moustiques et ne pas trop s'engager dans les terres ( misère et regards de travers..) les crétois sont des gens très accueillants et le budget est réduit .. nous le recommandons à 200/100!!
Татьяна К
on

2017-11-01
via

Tripadvisor.com
Отель хороший, кухня отменная. Море тёплое. Сначала мне не понравился номер, но мы взвесили все за и против и остались ) Мы ездили с дочкой 1,4. Было чем заняться и чем накормить. На общественном транспорте ездили до Ираклиона, правда без ребёнка . Машину можно взять недалёко от отеля. магазинчики поблизости.
Petra
on

2017-11-01
via

HolidayCheck
Wir waren 1 Woche Ende Oktober dort. Sehr nettes Personal. Gutes Essen immer genug Auswahl. Schön wäre es, wenn mehr vegetarische Hauptgerichte angeboten würden. Das mit dem Fäkalgeruch ist echt unangenehm, dort hätte ich kein Zimmer haben wollen und für die Familien die mit den ganz kleinen Kindern am Kinderpool lagen taten mir echt leid. Dort war der Gestank echt schlimm. Das muss unbedingt behoben werden.