Gouves Water Park

,
Crete

,

Greece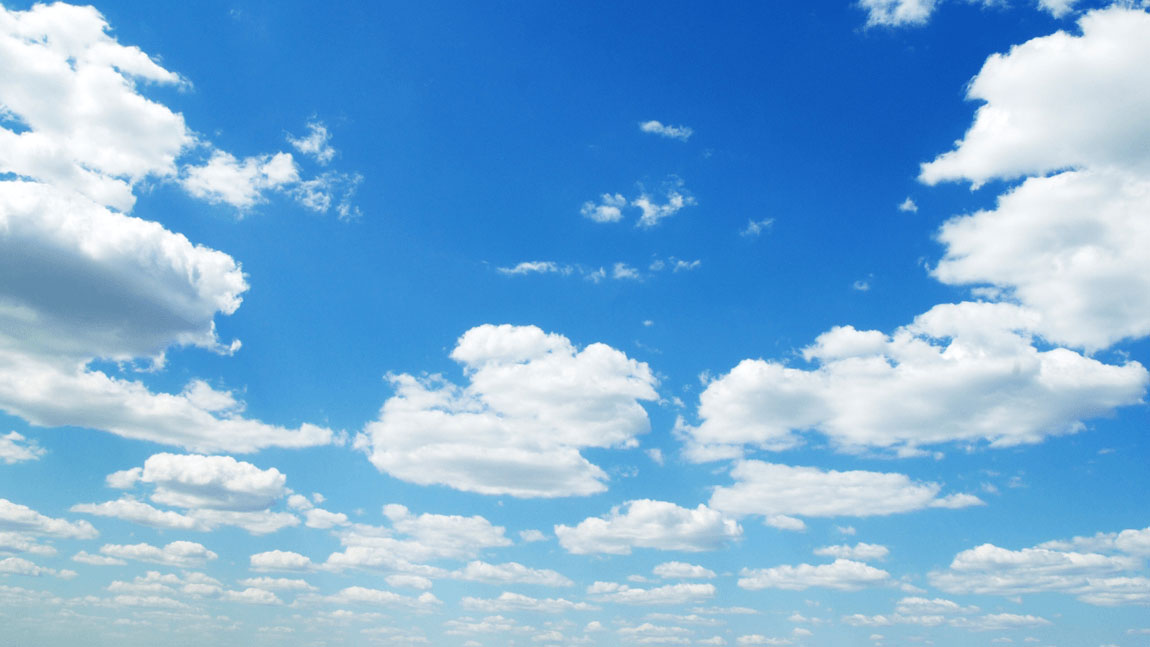 Most talked about:
Staff & Service
Swimming Pool
Staff friendliness & competence
Most satisfied with:
Parking
Staff friendliness & competence
Reception
Most disliked:
Night life & dining
value for money
Guests are very happy with the Family & kids friendly.

Guests are very happy with the Animation, entertainment, nightlife, music.

Guests are very happy with the Couples friendly.

Guests are very happy with the Swimming Pool.

Overall CLEANLINESS could be better.

Great Pizza, Pasta, Salads, Snacks, etc.

Meat is good.

Guests are very happy with the Staff friendliness & competence.

Guests are very happy with the Reception.

Housekeeping is nice.
http://www.gouvespark.gr/home/
hamida
on

2017-04-24
via

Zoover
alles was fijn vooral toetjes; kinder show nog niet begonnen dus jammer voor kinderen
96anastasia
on

2017-04-21
via

Tripadvisor.com
This hotel is well-run establishment with excellent management and staff. In addition, the hotel boasts one of the best restaurants in the area as well as a spacious well-equipped spa and a kid's club.
juliathomasuk
on

2017-04-20
via

Tripadvisor.com
The Gouves Waterpark Holiday Resort is one of the best hotels I've stayed in.  It is not just any classic All Inclusive hotels. They have everything you need! The staff will go above and beyond to make your stay unforgettable. The food quality is a lot above average for all inclusive hotels ( variety of snacks and sandwiches,pizza and pasta station ,grii station,souvlaki,gyro,burgers, ice cream)Everything there is just AMAZING! !!! Highly recommended!!!!!!!!
Anastasia A
on

2017-04-19
via

Tripadvisor.com
The splendid hotel !!!!!All the staff work very hard from reception to cleaners to kitchen to entertainment you can see how hard they all work and still with a smile on there faces. The food was great. ..the room was fantastic...the pools were very clean and the water park Amazing!!!!!! I recommend this hotel and we definitely go back and this summer!!!!!
kp1985390
on

2017-04-17
via

Tripadvisor.com
Great place! Brand new facilities very elegant! We had great time and beautiful memories! We will come back for holidays for sure! Highly recommended for families and couples...A paradise on crete for everyone
HydroTraveller
on

2017-04-17
via

Tripadvisor.com
Friendly staff, clean premises, tasty food, ideal kids water park, creative animation team, limited parking space, spacious and well maintained rooms. It's a difinitely come back resort!!! Close to the main Gouves sandy beach and seafront restaurants.
dimitrisgiannik
on

2017-04-16
via

Tripadvisor.com
Everything was perfect the water sport was amazing the water of the pool perfectly clean I recommend it to every one. It is an awesome place for family and holidays with frieds. At the midle of Crete and near to heraklion's airport
manoskas
on

2017-04-10
via

Tripadvisor.com
hello, i visit this hotel previous august with my friends. we had a great time!all stuff was friendly and with smile all the time.food was good and rooms always clean.Everything was close to hotel,beach was like 5min away and town 10minutes walking.very satisfied i will definitely return there.
Giorgio M
on

2017-04-07
via

Tripadvisor.com
I visited the hotel 15 of august the hotel is very nice and clean. The staff always do their best to keep you pleased and always with smile. The food was delicious and the BBQ at smile bar fantastic .The slides are perfect and the lifeguards do very good job at this place. We visited Smile restaurant many times the food was perfect the drinks was awesome and Manos and Elena will do their best to make your time there unforgettable!! The sunshine is absolutely amazing at 19:25 in front of smile restaurant!! Definitely come back this year !!
Manos S
on

2017-04-07
via

Tripadvisor.com
My girlfriend and i was there at 12 of september we stayed for 1week the hotel is very big but always clean the cleaning staff do very good job. They have huge variety of food and we liked a lot the pizza from the wood oven. The staff from reception will help you a lot especially a lady named Valia. You can also visit smile bar a wonderfull place with the best drinks ever. Highly suggested !!!!
j0hn312
on

2017-04-06
via

Tripadvisor.com
I visit the hotel on september 2016 with my family.the hotel is very nice as the food!the staff is very friendly,always smiling and helpful the rooms very clean!the pools and the water slides are wonderfull.i will vist it again this year again!!
Rain B
on

2017-04-05
via

Tripadvisor.com
Very professional although possible to enjoy yourself in the park. Close to the airport, and conveniently close to the city centre. Good wifi service. Very polite staff. Excellent food quality. Would surely recommend.
manolis m
on

2017-04-05
via

Tripadvisor.com
very nice hotel.The food was fantastic.You should try the pizza from the wood oven and the souvlaki pita from manolis. we loved the atmosphere at smile bar!!the staff was very friendly and always smiley.As they say they love their job Definitely come back !!
vagos4ever01
on

2017-04-03
via

Tripadvisor.com
It is the perfect place for perfect families, great experience, I would stay again for sure!! The staff is great and really friendly and the food was awesome too! well, the most exciting part of this hotel is the pool, you can spend so many hours in this place..
Toula G
on

2017-03-31
via

Tripadvisor.com
My family and I are so glad we chose to spend our holidays here! We were all so pleased with the cleanliness,organization and facilities of the hotel but even more so with the friendly, helpful staff . Thank you for helping build such lovely memories for us! I look forward to spending many more holidays with you!
162dales
on

2017-02-05
via

Tripadvisor.com
returned here for the second time to enjoy our 2 week summer holiday. the hotel was just as we remembered it although the rooms had been redecorated, the staff were great really made you feel at home and welcomed us back like old friends. food was lovely as were the al drinks. will defiantly be back again.
AandSandO-UK
on

2016-11-14
via

Tripadvisor.com
Overall, we had a good holiday and are looking to return next year. We stayed for a week towards the end of October, the week before the hotel closed for winter. The hotel didn't seem busy - we were told there were about 750 guests, around half the hotels capacity. We stayed in a maisonette apartment. Downstairs (tiled floor) were two single beds, bathroom with bath and shower over, bedside tables, one small wardrobe and one even smaller wardrobe. The upstairs was a wooden mezzanine lino covered floor with double bed, bedside tables, dressing table TV and fridge. TV had no English channels. We had problems getting enough hot water to all shower most days (both mornings and evenings), but not sure if there was a fault or if the system couldn't cope with the number of guests. We did report this several times and spoke to the rooms' manager who told us they would turn up the temperature. It did seem a little better but still not hot enough for a decent shower. There was also a balcony with table and chairs. The room was a good size but just rather basic. In room safe charge was €4.50 per day, or €20.00 for the week – we were quite disappointed that there was an extra charge for this. The hotel is surrounded by unfinished buildings, run-down buildings and wasteland, so you are unlikely to get a good view, no matter where you stay. The swimming pools were quite small and not very deep. As with most hot European countries they were fairly cold especially when you first got in. The water slides were excellent, with no waiting while we were there. There were always enough sun beds. They were very clean and there was even a lady who came round several times a day mopping up water and spilt food and drink. Breakfast times at the hotel were busy (we guess everyone has breakfast at the hotel), but lunch and dinner were ok as we went towards the end of meal times. Food was always topped up when it ran low, even towards the end of the sitting, so we didn't miss out on any dishes. There was always a good selection of food and every day we found at least one dish which we enjoyed, for example sweet & sour pork, roast beef, various chicken or beef or pork dishes in sauce, chicken schnitzel, chicken kebab, lamb kebab all accompanied by potatoes, pasta, vegetable or salad. Our son, who is a very fussy eater, also managed to eat well and thoroughly enjoyed the homemade chicken chunks in breadcrumbs. Soft drinks and lager dispensers are all "help yourself" in the restaurant and at the Pool Bar. Spirits were included in our all-inclusive, plus a choice two different "cocktails of the day" each day. Tea and coffee were also on a help yourself basis around the pool. Snacks were next to the pool bar. Pizza (4 varieties) was available from 12noon until 10pm. There were sometimes small queues for this as they were made fresh. Hot dogs, burgers or kebabs were freshly cooked from 12 noon until 4pm. There was also salad and ready filled rolls if you didn't want to go to the main restaurant for lunch. Pancakes and sweet pizza were available between 4pm and 5:30ish each day. There was always a queue for the pancakes around 4pm but this dwindled. Cake, biscuits and water melon was put out between 4pm and 5pm and there was ice cream for the children. None of the toilets seemed to have locks on them and all of the gents were a bit pongy. No one obeys the no smoking signs in the bar and staff don't enforce the rule. We paid a visit to "Smile", a bar on the seafront associated with the hotel, but we didn't fancy anything on the free menu, preferring to eat in the hotel. We didn't return to "Smile" as it didn't look very interesting and we don't pay for all inclusive to then pay out for food and drinks elsewhere. Staff were always friendly and helpful. There were activities on offer from the animation team, they asked if we wanted to join in but weren't pushy when we declined. We had no problem with other nationalities - seemed to be mainly German and Dutch. The problem was the chavvy Brits, playing their loud music around the pool and boasting about how drunk they had got the night before - all (loud) conversations interspersed with obscenities.
Lynsey B
on

2016-11-13
via

Tripadvisor.com
We stayed here during the October school holidays and can honestly say it was one of the best holidays we have ever been on! The hotel and rooms are spotlessly clean with all the staff doing a fantastic job. The maids would come in every day with clean towels and the beds were always made up when we returned to our room. We had a family room that overlooked the pool with two separate rooms. The air conditioning worked well and wasn't noisy. There was always a good selection of food at the restraunt and snack bars with something for everyone, good selection of drinks, again something for everyone, particularly liked the self service lager pumps at both pools and the kids can help themselves to soft drinks. We always found a seat at meal times, the waiting staff work so hard and are very helpful, the reception team are great and we also found them to be very helpful. My boys loved the water park and stayed there most days until near closing time! Smile Bar is a must especially the Greek night they have. I can't praise the hotel and staff enough, we are already looking onto booking again for next year!
cherry201077
on

2016-11-09
via

Tripadvisor.com
Just came back after half term holiday with partner and step son. End of the season so very quiet in gouves and all water parks had closed. There are slides in the hotel but pool really cold and weather not on our side at the end of the week. Would be great if they could heat it a little. Location was good but we didn't find main Street until few days in and only due to following somebody else. Turn right after sports bar and follow road round will bring you to it. Shops, restaurants and bars but most closed due to end of season. Food in hotel lovely and so much choice. Even fussy step son had plenty at each meal time. Snacks all day including stone baked pizza. Self serve beer and soft drinks and also tea and coffee. We had gold band as were with jet 2 so could get more cocktails and other local spirits. Check in easy and even put food on as flight was late in. Air conditioning leaked but reported and fixed by time got back to the room. Room was nice and big enough for 3 of us. Over looked a patch of grass but could see pool and the sea. Really close to amenities. Entertainment not too good especially on a night with music quiz and then karaoke on last night. Rented a car from place on site. 50 euros for automatic micra. Well worth doing as went to acios and spinalonga which were both amazing. Brilliant holiday but disappointed with gouves as most closed but we did go late in the year. Smile bar/restaurant is on front and can get tuk tuk down if you want. 20 percent off food if you say staying at hotel.
lin w
on

2016-11-05
via

Tripadvisor.com
Had a week here half term ,21-11-16. 25 minute transfer from airport, check in a bit slow but shown to room after. Had a family sized room which was plenty big enough, room was a bit dated and basic but I find this is the norm for Greece. Pools were freezing ! but it didn't stop the kids. Hotel was quiet so we didn't struggle for sunbeds, I wouldn't like to be here in high season as I think it would be rammed. Food choices were great, something for everyone, three courses if you wanted it at lunch and dinner. Pool bar served souvlaki kebabs, cobs, pizza and pancakes throughout the day too so even the fussiest eater (my son) wont go hungry ! The entertainment wasn't very good, the reps wandered around trying to entice people to play boccia,volleyball or aqua fit halfheartedly . One night there was Karaoke, another there was a quiz and that was about it. This could be due to it being so close to closing down for the winter, it didn't bother us but could be a problem for some people looking to be entertained. Resort was very quiet, lots of places shut down ,no boat trips available locally - we did go on the mini train however which was ok. There was 10 of us so we made our own entertainment, but if it was just me n my kids we would've been bored as it was so quiet. To summarise, the hotel was good, and I would go there again when it wasn't so close to the end of the season - we paid £329 each all inclusive so didn't feel cheated !