Gouves Water Park

,
Crete

,

Greece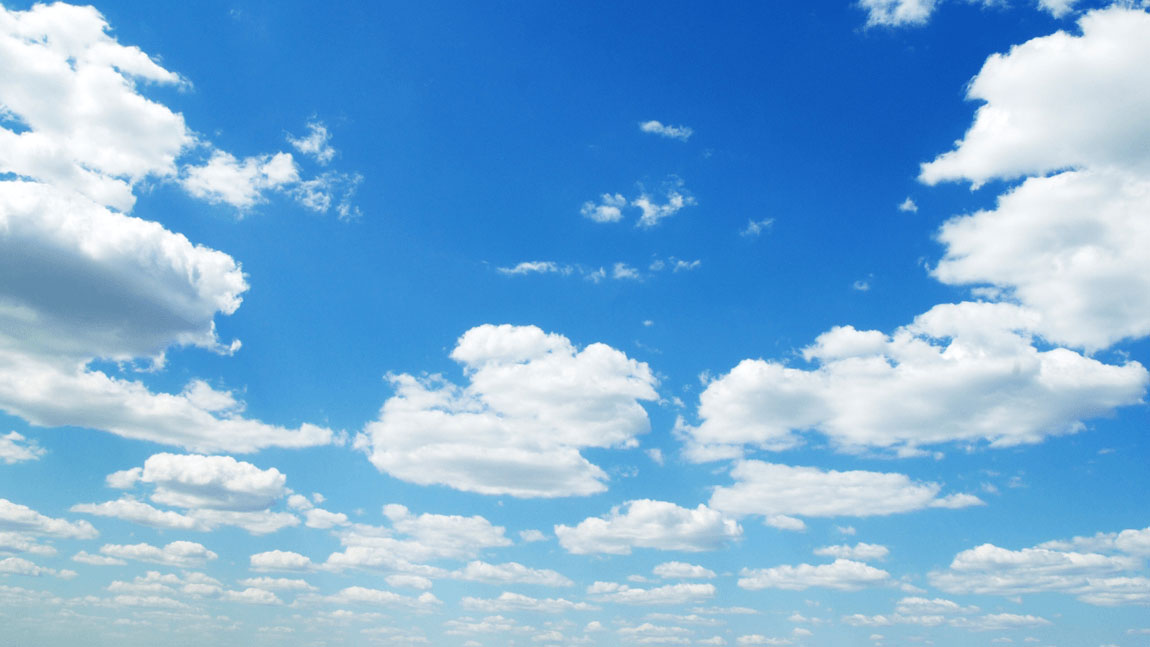 Most talked about:
Hotel Overall
Swimming Pool
Family & kids friendly
Most satisfied with:
smoking
Distance to centre
Air conditioning
Most disliked:
Bathroom cleanliness
Wellness area
Guests are very happy with the Family & kids friendly.

Great Animation, entertainment, nightlife, music.

Great Atmosphere, friendliness.

"large family"

"family suites"

"great fun"

"lovely people"

Swimming Pool is excellent.

Hotel age is good.

Guests are very happy with the Hotel maintenance.

"pool bar"

"local area"

"Grünflächen"

"pool area"

Overall CLEANLINESS is acceptable.

Room cleanliness is good.

Bathroom cleanliness is below average.

"Tisztaság"

"Bettwäsche"

"clean sheets"

"Hygiëne"

Bathroom is acceptable.

Guests are very happy with the Room size.

Bed is nice.

"ground floor"

"Handtücher"

"water slides"

"great views"

Great Breakfast.

Pizza, Pasta, Salads, Snacks, etc is excellent.

Deserts & fruits can be improved.

"Crêpes"

"half term break"

"snack bar"

"Rührei"

Staff friendliness & competence is nice.

Great Animation team.

Service is good.

"bar staff"

"Entertainment staff"

"entertainment staff"

"friendly staff"

Guests are OK with the value for money.

Food price could be better.

Food & drinks price could be better.

"ns coûte"

"bestätigten"

"Great value"

Parking is excellent.

Night life & dining is acceptable.

Great Shopping.

"Einkaufsmöglichkeiten"

"ping pong"

"water park"

"Water park"

Wifi price can be improved.
http://www.gouvespark.gr/home/
Markus Kölz
on

2019-01-11
via

Google
Sauberes Hotel für entspannte Tage. Netter Pool. Essen absolut genießbar
Nellys world
on

2019-01-03
via

Google
Юлия Митрошкина
on

2018-12-18
via

TOPHotels.ru
Наконец-то добралась до отзыва!) Расположен отель в 15 минутах от аэропорта, что очень удобно с детьми. Заселили нас в номера возле моря. Сначала нас это не обрадовало, потому что номера там далеко не как в главном корпусе, но после мы поняли все преимущества, и решили не переезжать. Кушали в основном в ресторане, там еда по меню на выбор, но настолько все было вкусно, что все минусы сразу уходят на задний план)Те кто живут в главном корпусе и рядом, могу посетить ресторан «смайл» только один раз, а мы кушали и пили, и даже выпивали всегда, когда захотим) Отдельное хотим сказать спасибо работникам ресторана. 2 Вани, Марио, Манос, Василёк- замечательные ребята, которые работают с утра до ночи, всегда поднимают настроение, да и просто приятные люди. Руководству обязательно надо им выплатить премию))В главном корпусе тоже вкусно, но не так. Никос и женщина кудрявая администратор, тоже очень понравились. Да и уборщица с короткими волосами, довольно не молодая, сын её просто обожал. Все добрые и улыбчивые. Вообщем, очень понравились добрые греки.Море через дорогу-пляж песочек-шикарный. Вода была тёплая все время, не купались только один день. Брали машину- ездили на пресноводное озеро и в кносский дворец. Автопарк при отеле- 50 евро день, можно найти на улице подешевле, мы английский не знаем, договор длинный, решили брать у проверенных, по совету знакомых.Бассейн в главном корпусе отличный, горки, бары, анимация-все было. Посетили китайский ресторан от отеля-очень вкусно, не ожидали, что так душевно и приятно.Продляли номер перед вылетом, 50 евро до 6 вечера или до 7. Очень комфортные номера в главном корпусе.Отдохнули отлично, если поедем туда ещё раз, то скорее всего в этот отель! (Отзыв был добавлен через 2 месяца 18 дней после посещения)
Shersher
on

2018-11-29
via

Tripadvisor.com
We stayed here last year August for 1 week. Our room was right by reception opposite the shop (so not in the part). The room was big and spacious but teh bathroom was a littel on the small side. The staff were nice and friendly at reception. The food was plentiful but sometimes you did have to wait a few minuites for a table to become free. The bar food was nice and there was always enough to go round. The hotel is located close to the beach (about a 5-7min walk) or you can take a tuk tuk provided by the hotel. There are also lots of shops and restaurants near by. The hotel has its own slides but if you want to get a lounger in front of the slides and in the sun you do have queue up and as soon as the doors open its a mad rush to get the loungers.This was the same wtih the loungers around the pool so we had to get up early to reserve them. Overall this hotel was very nice and clean and i woudl definitely stay there again.
Karol Bajkiewicz
on

2018-11-21
via

Google
Lorna730
on

2018-11-16
via

Tripadvisor.com
The staff here could not do enough for us. We arrived at 11 pm and had a lovely buffet dinner. We were taken to our room which was on the third floor of a building without a lift. We are pensioners and my husband had a real struggle to get up the stairs due to some health issues. After he recovered his breath he phoned the reception and explained the difficulty. They said come and see us after breakfast and we will change your room. We got a room on the ground floor in the same building and moved there after lunch. Porters assisted us with our luggage each time. We were at the quiet end of the complex with a pool and pool bar in front of our room. The noisy water park was at the other end, however the restaurant was very noisy with all the children! The Artemis cafe was really good for snacks or lunch with pasta, pizza, pancakes and donner kebabs. Also sandwiches and rolls were available and could be toasted there too. We really enjoyed our stay, the only downside was the noise in the restaurant. The food served there was excellent and a great variety.
Tatiana V
on

2018-11-13
via

Tripadvisor.com
Были там с сынишкой 7 лет в июле 2018. Отдыхом в этом отеле остались довольны и скорее всего вернемся туда еще раз. Территория отеля - большая, приятная, разнообразная, но не огорожена и границ там фактически не чувствуешь. Конечно же изюминкой этого отеля является собственный аквапарк. Он небольшой, но вполне подходит и для детей (ребенка 122 см ростом пускали на все горки), и для взрослых. Спасатели там не дремлют и очень хорошо контролируют ситуацию. Всего на территории мы насчитали бассейнов 5, есть также и горка для самых маленьких. Кухня - мы брали all inclusive и только наверное на 13-ый день пребывания еда немного приелась, но это уже от жиру скорее). Всегда вкусно, много и разнообразно. Кроме того на территории отеля полно мест для перекусов, а у главного бассейна по вечерам можно попробовать очень неплохую пиццу. Но с безалкогольными напитками там не очень, если честно. Соки, кофе, газировка никакие. Вино / пиво нормальные и доступны практически в любой точке до 23-00. На базе all inclusive у нас были еще посещения двух других ресторанов, которые сотрудничают с отелем. В оба нужно записываться при входе в главный ресторан отеля за пару дней до планируемого посещения. Первый - это ресторан Smile, который находится на набережной. Пешком до него минут 10 прогулочным шагом или 2 минуты на маршрутном такси TUK - TUK, которое очень часто ходит от главного входа в отель. Меню в этом ресторане, для тех кто на all inclusive, ограниченное, но никакого дискомфорта это не вызвало, все было очень вкусно. Но, правда, напитки там за плату. Второй ресторан - китайский и находится он на территории отеля. Там нет ограничений по меню, платы за напитки, все очень вкусно и в неограниченном количестве. Есть возможность выбрать из 3х вариантов каждого блюда. Инфраструктура около отеля тоже неплохая. Набережная симпатичная, много магазинчиков со всякой лабудой, кафешек. Почти в каждой кафешке есть что-то, чем занять ребенка: детская площадка, надувной батут или игровые автоматы. В минутах 10 от отеля есть пара супермаркетов побольше, там можно прикупить и сувениры, и продукты, и бытовые предметы. Из минусов: 1) Комары по ночам! Много комаров! Местный фумигатор не спасал. Наверное нужно было захватить что-то поядреней из Москвы). 2) Наш номер находился в самом старом корпусе и был далек от совершенства. Там все работало, но он был очень спартанский и неуютный. Если бы не потрясающий вид с балкона, то я бы скорее всего его поменяла с доплатой на номер другой категории. С одной стороны у нас был вполне приличный sea view, с другой - днем хорошо видно очень живописную гору, а ночью бассейн с красивой подсветкой. Окна других корпусов выходят в основном на какой-нибудь из бассейнов и этот вечный шум мне был бы еще больше не по вкусу.
#NIKIKITKAVLOG
on

2018-11-05
via

Google
Rebecca G
on

2018-11-03
via

Tripadvisor.com
We where a family of 13 who came for a half term break who wanted a relaxing holiday, we was all different ages in the group and we met the large so called large family of chavs who where brilliant and friendly and made our holiday what it was. The hotel was not to fault as it was the end of season it was quieter than normal but it was still up to top standards, the food was amazing and the rooms where clean and tidy Lion and the animation team worked hard everyday to keep everyone entertained and made sure the children and adults had a brilliant time. We had a dance around the pool with all the group and staff which was fantastic. They really work to accommodate adults and children. There is plenty of pools for everyone to relax at the Artemis bar we sat mainly at was excellent and the bar staff "George" worked hard and had a laugh with everyone when serving drinks. The cleaners worked around the clock to keep our rooms tidy and the small cleaner with long brown hair did our rooms above the restaurant, our room was above the main restaurant. The cleaner around the pool worked 24/7 to keep the side of the pool area tidy. All in all I could not fault this holiday and would deffo return again.
Leanne B
on

2018-11-03
via

Tripadvisor.com
First of all I would like to say we are part of the rowdy chavy family - (as called in other reviews) there where 20 of us obviously we where a large group, that had an absolutely brilliant holiday. We found the hotel clean and tidy and our children loved the waterpark. Entertainment staff were fantastic and urged the large parties to get up and get involved as well as smaller parties. Couldn't fault the food there was always something for everyone kids loved pizza's and crepes from the pool bar. All in all we all had a great holiday and would definitely return
Climber68289125501
on

2018-11-03
via

Tripadvisor.com
Gutes Essen, tolle Rutschen am Pool und freundliches Personal.Strand in der Nähe super für Kinder.Zimmereinrichtung im älteren Teil des Hotels nichts für Leute mit zu hohen Ansprüchen!Für uns völlig ausreichend.Wir genossen Ende Saison für einen günstigen Preis 10 schöne Urlaubstage.
Mark T
on

2018-11-02
via

Tripadvisor.com
Had a great time with the family last week hotel clean, rooms cleaned everyday food good great friendly staff kristiana was great with the kids would definatley stay here again thanks to the management and staff for a great holiday.
Venture42067408952
on

2018-11-01
via

Tripadvisor.com
The hotel was very quiet due to it being the last week of the season. Even so the staff were 100% dedicated to your enjoyment. The water slides, beach (300M away), entertainment staff ( kristiana and Leon) made the trip for the kids. The hotel usually holds 1500 people but the last week reduced daily from a few hundred to 30 on the last day, so if you want a quiet getaway this is the time to come! Beach to ourselves on the last few days! Staff in the restaurant were excellent and the food was superb. They helped with gluten free needs and were really friendly and welcoming.
Wendy W
on

2018-11-01
via

Tripadvisor.com
We spent 11 days here as our main family holiday from 19th to 30th October, with 2 adults and a 13 year old daughter. It was obviously right at the end of the season, but that didn't affect our enjoyment, the staff were keen to ensure that our stay was a good one, and it wasn't as full as it would be in high season - have to say I wouldn't want to be there when it is full. We had opted for a family suite (not a swim up room, it was on the first floor) and were really pleased with it. It was clean, spacious and modern, with two bedrooms. Some have commented that it was a problem having to go through one room to get to the balcony / bathroom, but this really wasn't an issue for us. Our daughter loved having her own space, own tv and air conditioning (still very much needed as the temperatures reached 24 - 26 degrees some days). The food was excellent - not sure why people have written bad reviews of it, but can only assume that they are the burger/chicken nuggets brigade! There was lots of variety, fresh food being grilled in front of you, and a lovely salad bar at every meal. We found it hard to choose and wished we'd had extra stomachs to try more! We also didn't have any issue with non- queuing. The atmosphere was pretty laid back and people were on the whole pleasant and friendly. The snack bars provided food for most of the days too - fabulous pizzas cooked on a wood oven in front of you, Gyros (kebabs) which were delicious, crepes (which kept our daughter very happy) and always sandwiches, salads and little deserts available to take whenever we wanted. Now, the only issue we had with catering was the drinks. It is help yourself to lager and wine, which is good, and better than many All Inclusives. However, the lager was OK, a bit watered down, but the wine was undrinkable and really needs to be sorted out. Spirits could be got from the bar but were disgusting and all tasted the same. There was one "cocktail of the day" which was usually revolting. This really lets down the hotel and given it is a 4* it needs looking at urgently. The other suggestions we have are not deal breakers, but would make the hotel even better: The rooms need more storage in the bathroom and the main bedroom. All the storage is in one place which is a pain - more drawers, shelves and HOOKS - why do no hotels put hooks anywhere?? The family suite private pool was FREEZING, to the point where it was painful to go in! This is a real shame as it is a beautiful pool but not used as much as it should be. The other pools were also too cold, but a bit more bearable. The entertainment guys were really good and worked very hard. However, they really need to make sure they are more inclusive and not just concentrate on the large groups of rowdy guests. We felt, even when clearly taking part in an activity, that we were largely ignored in favour of those that made the most noise / were the most drunk. We enjoyed getting out of the hotel and wandering around the locality but didn't find the main street of shops until nearly the end of our stay. We had to ask for a map from reception which should really be provided as part of the welcome pack as there are a good number of shops, tavernas and cafes a short walk away. The beach is lovely and the sea warm and clean, so advice is to get out of the hotel. We visited Heraklion using the local bus service and took the open topped bus tour to Knossos - well worth it. Overall, a good holiday, a good hotel which could be great with a few amendments.
Bettina
on

2018-11-01
via

HolidayCheck
Macht einen ansprechenden Eindruck, wird gut unterhalten, renoviert, ausgebaut und gepflegt. Kein Riesenbunker sondern die vielen Zimmer sind gut verteilt auf mehrere 2-stöckige Gebäude.
von einem verifizierten Reisenden 
on

2018-10-31
via

Expedia
Very clean and friendly hotel. Only 1 negative is excursions, they were not advertised however the receiption desk staff were more than happy to help when asked.
michael b
on

2018-10-31
via

Tripadvisor.com
just back from this hotel , enjoyed our stay . food good . and children enjoyed our stay. Entertainment team good, waterpark very good , stayed in family suite which were fine. Not much around hotel but beach quite good. got bus few time to Hersonissos which is very nice and only 1.80 on the bus
Matt Weston
on

2018-10-29
via

Google
The location is poor, looking more like a post-apocalypse film set than a town, but the resort itself is fantastic.
von einem verifizierten Reisenden 
on

2018-10-29
via

Expedia
Tres bon rapport qualité/prix. Plutot orienté falmille avec des enfants. Nourriture variée et de bonne qualité. Il faudrait ajouter des patins aux chaises car cela amplifie le bruit des salles du restaurant principal... Le personnel est aimable et souriant pour peu qu'on leur dise bonjour et qu'on parle avec eux. Dommage que certaines populations de clients se comportent mal, mais cela se retrouve maintenant partout helas.
von einem verifizierten Reisenden
on

2018-10-28
via

Expedia
Seul bémol, l environnement de l hôtel n est pas formidable. Pour le reste rien de négatif surtout compte tenu du prix