Gouves Water Park

,
Crete

,

Greece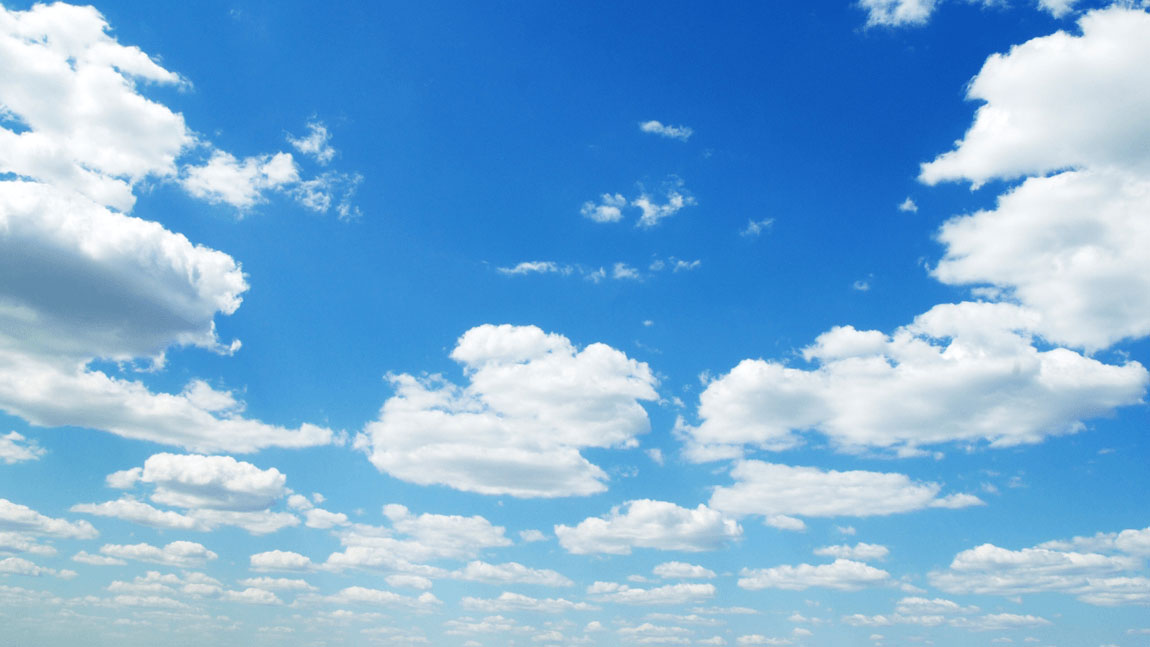 Most talked about:
Hotel Overall
Family & kids friendly
Swimming Pool
Most satisfied with:
Room amenities
smoking
Terrace
Guests are very happy with the Family & kids friendly.

Great Animation, entertainment, nightlife, music.

Atmosphere, friendliness can be improved.

"mini disco"

"good fun"

"little girl"

"kids club"

Swimming Pool could be better.

Guests are very happy with the Hotel age.

Great Hotel maintenance.

"swimming pools"

"pool bar"

"bestätigten"

"main pool"

Guests are OK with the Overall CLEANLINESS.

Room cleanliness could be better.

Bathroom cleanliness can be improved.

"clean rooms"

"Hygiëne"

"Tisztaság"

"dirty towels"

Average Bathroom.

Guests are very happy with the Bed.

Room size is good.

"hair dryer"

"big thank"

"private pool"

"water slides"

Great Breakfast.

Pizza, Pasta, Salads, Snacks, etc is nice.

Deserts & fruits could be better.

"great choice"

"snack bar"

"ice cream"

"wide variety"

Staff friendliness & competence is excellent.

Service is good.

Guests are very happy with the Reception.

"Friendly staff"

"bemüht"

"äusserst bemüht"

"friendly staff"

Guests are very happy with the Food price.

value for money is good.

Guests are not happy with Food & drinks price.

"Great value"

Great Parking.

Great Night life & dining.

Guests are OK with the Distance to public transport.

"water park"

"ice coffee"
http://www.gouvespark.gr/home/
ZUZANNA FELEDYN
on

2018-05-24
via

Google
Super wakacje mozna je zapamiętać na całe życie
Agnieszka Ost
on

2018-05-24
via

Facebook
Jak dla mnie mocne 4* Fajny aquapark,dobre jedzenie Pokoje czyste
Людмила
on

2018-05-24
via

TOPHotels.ru
Отдыхали большой компанией из 10 человек, разного возраста: мы молодая пара муж и жена, подруга ей 35 лет, друг с ребенком(ребенку 9лет), и остальные 5 человек взрослые 40-50 лет. Прилетели мы в 5:30 утра, в отеле были около 7 утра. Сходили на завтрак и остальное время ждали заселения(пока ждали прогулялись по территории отеля и сходили к морю) нас заселили всех к 12:00-13:00ч , номера большие просторные, получилось так что нас 8 человек заселили в один отдельно стоящий корпус 3-х этажный со своим бассейном, баром и ресторан A-la Carte был на первом этаже-это тот самый наш корпус.Разместили на 1ом,2ом и 3ьем этажах то есть как бы отдельно но в тоже время и вместе)) Еда в основном ресторане вкусная и разнообразная и её мнооого) баранина, морепродукты,стейки, различные гарниры, салаты, овощи, десерты все вкусно, мы объедались по полной программе, между основными приемами пищи в ресторан-баре Артемис перекусы(шашлыки, пицца, блинчики, шаурма, сладости, салаты) голодными ни когда не были ! На территории 6 водных горок катались резвились, не скучали. с 12ч начиналась анимация игры в дартс, бильярд, пинг-понг. Море и пляж чистые, море чистейшее но было прохладно первые 4дня и вода холодноватая, к сожалению особо вдоволь накупаться нам не удалось, но мы брали свое в нашем бассейне) Экскурсии у гида нам показались дорогие...мы взяли машину на один день на 7человек(рента авто кстати рядом с этим нашим корпусом, обратите внимание) мы за один день посетили Агиос-Николаос бездонное озеро и прогулялись по улочкам города и абсолютно в другую сторону уехали за 160км(в одну сторону) на озеро Курнас- озеро черепашек,это стоило того, озеро чистейшее, настоящего изумрудного цвета! заодно по дороге посмотрели местные городишки , и горных козлов)) Гид нас напугала тем, что очень высокие штрафы в Греции и что могут обмануть со страховкой, обещать полную а на деле подставить...лично у нас к счастью прошло все просто замечательно! В общем и целом, в нашей компании есть опытная пара по путешествиям, на Крите они в 5ый раз(в разных местах Крита были они) и мы остальные в первый вообще=итог один именно это место нам понравилось всем без исключения! (Отзыв был добавлен через 23 дня после посещения)
Roman8888
on

2018-05-24
via

TOPHotels.ru
Прилет ранний, от аэропорта 20-30 минут ехать - это порадовало. Не порадовало заселение - отношение к русским мягко говоря совсем не фонтан. Всем сказали до 14-00 погулять. При этом иностранцев селили гораздо раньше 14-00. Потом при заселении всех кого поселили из тех кто с нами был - ВСЕ просили переселение. Кого то пересилили, кто ждал 3 дня. Мы не стали т.к. всего на 7 дней приехали - номер 402 - полный трэш, запах канализацией, в туалете вытяжки нет в принципе , первый этаж (хотя на ресепшене просили второй), комарья немеряно, кровати вместо одной двухспальной две односпальные с промежутком в 15 см. рядом не поставишь. В общем все ругались, но потом вроде заселяли в нормальные номера. Никаких шампуней ни гелей для душа не было. Уборка так себе - с полотенцами то 3 маленьких, то два комплекта. В общем весело. В барах и ресторане обслуживание хорошее, все вовремя, так есть некоторые индивиды косятся , но в принципе не напрягает. Питание хорошее, видели конечно и получше, но тут точно одно из лучших. Детям раздолье, отель считается детским, так что если едите без ребенка готовьтесь к постоянному детскому прессингу. Анимашки нет вообще , если она есть то она очень ненавязчивая, вечером только для детей. А так на несколько дней да все включено, цена -качество очень даже были привлекательны. Экскурсии по жаре тяжело - сначало хотели своим ходом в Кносс, но подумав решили все-таки с гидом - не пожалели, если сами то не так информативно и ничего бы и не поняли. А тут был отличный гид Библика - Елена , говорят археолог. Очень хорошо все рассказала. (Отзыв был добавлен через 23 дня после посещения)
Michalis Methimakis
on

2018-05-23
via

Google
stuartmcmillan
on

2018-05-22
via

Tripadvisor.com
Was here for 10 days, it was the best 10 day hoilday ever, the food was banging and the cleaners was good. A big special mention to leon, jack and jalel, they are amazing at entertainment! We watch the dance show they performed lastnight great dancers leon and jack! We really enjoyed our vacation here was amazing.
Kirchner
on

2018-05-22
via

HolidayCheck
Es ist ein Paradies für Kinder. Sehr sauber und ordentlich. Allerdings durch die vielen Kinder auch sehr laut vor allem bei den Mahlzeiten.
Camelia Müller
on

2018-05-21
via

HolidayCheck
Das Hotel ist sauber, jeden Tag unsere Zimmer war geputzt und die Handtücher gewechselt .Das Personal sehr freundlich und hilfsbereit.
g0sc1234
on

2018-05-21
via

Tripadvisor.com
Polskie biuro w tym hotelu to grecos i animacje dla grecosa prowadzą dwie dziewczyny Magda i Marta,które mówią zarówno w języku polskim jak i angielskim oraz greckim. Więc powyższa opinia jest nieporozumieniem gdyż w/w chłopak i dziewczyna należą do teamu hotelowego który nie jest jakakolwiek powiązany z firmą Grecos. Pozdrawiam serdecznie.
askania11
on

2018-05-21
via

Tripadvisor.com
Bardzo polecam ten hotel dla rodzin z dziećmi - naprawdę nie można się tam nudzić. Dodatkowo polecam wynajęcie samochodu. Zalety: 1. Pokoje - my mieliśmy superior - duży przestronny, czysty - sprzątany codziennie super super bez żadnego zarzutu. My mieliśmy pokój na parterze z bezpośrednim zejściem do basenu - REWELACJA 2. Jedzenie - każdy znajdzie coś dla siebie - co mnie zaskoczyło na plus to przekąski i desery między posiłkami - pizza, gyros, desery - nie spotkałem się z taką ilością w żadnym hotelu. 3. Plaża - bardzo blisko 2 może 3 minuty - plaża poprawna bez rewelacji - wystarczy 4. Animacje - poprawne bez szału - animatorka MIMI władająca kilkoma językami - stworzona do zabaw z dziećmi MIMI super super super 5. Park wodny i baseny. Wady: 1. Polscy animatorzy - dla mnie jest szokiem fakt że polskie biuro wysyła animatorów nie potrafiących mówić po angielsku (dziewczyna praktycznie w ogóle, chłopak bardzo słabo). Ogólnie zaangażowanie polskich a pozostałych animatorów to przepaść. 2. Położenie - faktycznie nic w najbliższej okolicy - brudno i tyle - ale czas można spędzać w hotelu lub wynając samochód i pojechać np. do waterparku
Tony Whitworth
on

2018-05-20
via

Facebook
For a family holiday with kids at a reasonable price you can't go wrong. We joined my daughter and grandchildren for their second week. The kids loved it 15 12 and 5 thanks to the animations team. Thanks to Mathew at the pool bar near the Chinese restaurant as last year very pleasant and a laugh saved my sanity again. Jet2 however you Feked up AGAIN ! Like last year saved by the reception staff and as for the Rep she's been here too long and is very complacent. The restau...rant can be a nightmare and stressful the food is eatable so you won't starve Giros n chicken pittas from the snack area fantastic. We knew what we were getting which is why we booked for a family holiday. Overall we all enjoyed it thanks to the hardworking staff. See More
Rafał Florkowski
on

2018-05-20
via

Google
Rewelacja, nie ma się do czego przyczepić, pokój 7010 najlepszy z najlepszych :)
Santa Lapšāne
on

2018-05-20
via

Google
We come back in next year! This is definitely best place with kids
Ellie M
on

2018-05-20
via

Tripadvisor.com
absolutely loved it. everyone was so welcoming and made you feel at home. best animation team ever!! got on so well with them all and they absolutely made my holiday. always had positive attitudes. so nice to be around. would 100% recommend
Tony W
on

2018-05-20
via

Tripadvisor.com
My daughter and 3 children came for 2 weeks we joined them for the second week. Jet2 made a mess of our booking same as last year but the hotel reception got us sorted like last year. Much has changed from our last visit mainly for the better however the restaurant can get very stressful and really busy. The best bar and pool is by the Chinese restaurant where "Mathew" (the best barman-in crete) will greet you with a smile He is always happy to help and nothing is too much trouble a true friend of the crown Dilly Dilly :-) The shop you can see from the pool is cheaper than the one on site and my daughter saved quite a bit on the trip to the water park as did I with the Jeep hire. The main pool and snack area gets very noisy and busy as does the children's pool with the small slides and the aqua park slides. Don't come here for a quiet holiday but if you have kids it is good.
cazzngul
on

2018-05-20
via

Tripadvisor.com
Hotel 4* che le merita tutte. Posto abbastanza accogliente con 4 piscine all'aperto e con Poolbar All Inclusive perfetto. Il mare si trova a ca. 300 mt. dalla struttura ed e' facilmente raggiungibile a piedi. Personale molto affidabile lo consiglio
Carrie1978W
on

2018-05-19
via

Tripadvisor.com
I was worried about my first holiday as a lone parent with my kids, but this didn't last long! The animation team (Jack, Leon, Jalel) have had all of us cracked up with laughter & fun games the whole 2 weeks. There's plenty of night life 10 mins away in the nearest town for those who want it. There are on site water slides which kids love, night entertainment and great bar staff! All the food here is of great quality and variety. I got a cracking deal for this 2 week all inclusive! £1840 for me and 3 kids. Top resort! Thanks to all at gouves park for a too holiday xxx
Marcin M
on

2018-05-19
via

Tripadvisor.com
Byliśmy w hotelu z córką w części superior (którą polecamy) w maju 2018. Jedzenie bardzo smaczne, różnorodne. Pizza z pieca w snack barze rewelacyjna. 6 basenów, 4 duże zjeżdżalnie i kilka małych dla maluchów. Pozdrowienia dla Animatorów z Polski. Opa!!!
MiszaRadio
on

2018-05-19
via

Tripadvisor.com
Hotel rozległy, nam przytrafiło się mieszkać w najnowszej części przeznaczonej dla rodzin. Pokój na parterze z bezpośrednim dostępem do basenu, podzielony na 2 części. W pierwszej łóżko małżeńskie (szafki nocne, stolik telewizor oraz klimatyzacja) w drugiej 2 łóżka pojedyncze (szafa ubraniowa z zabudowaną małą lodówką, zestaw kawowy, telewizor, stolik nocny stolik pod telewizorem i klimatyzacja) oraz łazienkę z WC i prysznicem bez brodzika. Jego stan oceniam bardzo pozytywnie, codziennie sprzątany a ręczniki wymieniano co 3 dni. Wyżywienie zróżnicowane, w zasadzie każdy mógł znaleźć coś dla siebie (potwierdzam, że trafiały się tłumy…szczególnie przy śniadaniu i obiedzie, sugeruję przychodzić raczej bliżej otwarcia niż zamknięcia restauracji głównej). Bary na terenie hotelu zapewniały dostęp do napojów zimnych (gazowane, piwo) oraz ciepłych (herbata i kawa), można było w nich też zjeść kanapkę zwiniętą w folię lub galaretkę czy słodki mus. Dodatkowo na terenie hotelu był też bar główny, gdzie podawane była pizza, gyros, hamburgery, sałatki, naleśniki oraz drinki, wino oraz ww. napoje i przekąski. Do morza kawałek, szczególnie z nowej części ale nam to nie przeszkadzało (leniwi mogą skorzystać z darmowego tuk-tuka, który zawiezie na plażę). Hotel głównie dla rodzin z dziećmi które znajdą dużo atrakcji, począwszy od zjeżdżalni, kilku basenów a kończąc na animacjach prowadzonych przez animatorów w mini klubie. Dodatkowo warto wiedzieć, że nad Gouves znajduje się pas podejścia dla samolotów lądujących w Heraklionie, ale dla nas nie było to uciążliwe… Ogólnie polecam ten hotel, myślę, że jest wart swojej ceny.
Saulius B
on

2018-05-18
via

Tripadvisor.com
Wonderful place for holidays. Great food and drinks, amazing stuff exclusively Jack and Jalel they know how made great time. I am happy for my holidays in this place. All i can say about time i spend i this holiday resort is OOOOH YEAH !!!