Smartline Neptuno Beach

,
,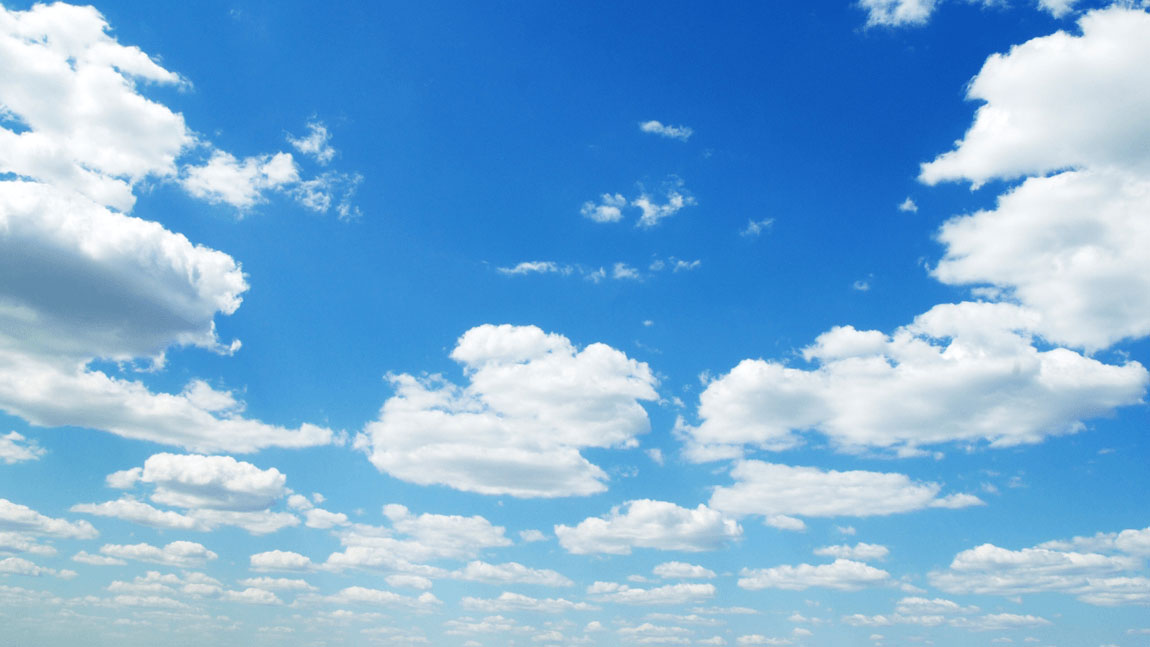 Most talked about:
Hotel Overall
Staff friendliness & competence
Breakfast
Most satisfied with:
Elderly friendly
CLEANLINESS
Sport facilities
Great Animation, entertainment, nightlife, music.

Guests are very happy with the Family & kids friendly.

Atmosphere, friendliness is nice.

"Nettes Personal"

"super lieb"

"Freundliches Personal"

"Fast familiär"

Great Swimming Pool.

Great Hotel age.

Hotel maintenance could be better.

"Frisch renovierte"

"pool area"

"local area"

"aqua gym"

Overall CLEANLINESS is nice.

Great Room cleanliness.

Bathroom cleanliness is below average.

"chambre propre"

"Hygiëne"

"Čistoća"

"saubere zimmer"

Room size can be improved.

Guests are OK with the Bathroom.

Bed can be improved.

"sun beds"

"Ausgewählt"

"sun bed"

"Urlaub zu empfehlen"

Guests are very happy with the Breakfast.

Average Dining experience.

Deserts & fruits is excellent.

"bonne surprise"

"check inn"

"Kournas lake"

"restliche Buffet"

Great Staff friendliness & competence.

Service is excellent.

Animation team is excellent.

"bemüht"

"Staff work"

"Unaufdringliche Animation"

"stets bemüht"

value for money is excellent.

Food & drinks price is nice.

Breakfast price is nice.

Great Shopping.

Great Distance to beach.

Distance to public transport is good.

"plage direct"

"Super Anlage"

"Direkt am Strand"

"direkt zum schönen Strand"

Wifi price can be improved.

"Kein kostenloses WLAN in den Zimmern"

"no free Wifi in the rooms"
http://www.neptunobeach.gr/
J K
on

2018-01-29
via

Google
Moc pěkný a klidný resort.
Tobias Lindqvist
on

2018-01-29
via

Google
Bra mat, mycket trevlig personal, rent o snyggt , lugn miljö , fint nära havet ett av de bästa all inklusive vi upplevt för de pengarna. Saknar mini golf , pingisbord och en riktig wiskey i baren. Vi har bokat hotellet igen så vi kommer med sällskap på 6 personer, vi syns igen den 8 juli - 2018 / Tobias
Astrid Klöppel
on

2017-12-18
via

Google
Very nice hotel service class
Sehr schönes Hotel Service klasse
Austin Tablett
on

2017-12-18
via

Google
Great holiday for the whole family! Good location for pure beach holiday, free beach chairs with umbrella on the sandy beach and clean water.
Super Urlaub für die ganze Familie! Gute Lage für reinen Badeurlaub, kostenlose Liegen mit Schirm am Sandstrand und sauberes Wasser.
Rolandas T.
on

2017-12-18
via

Google
Good hotel draugiskas pleasant staff, great maistas.Gavome what we expected.
Geras viesbutis ,draugiskas malonus personalas,puikus maistas.Gavome ko tikejomes.
G Kalou
on

2017-12-04
via

Google
(Translated by Google) Excellent hotel.(Original)Εξαιρετικο ξενοδοχειο.
Serg
on

2017-11-27
via

Google
We liked the hotel. The room was small but very nice.
Joachim
on

2017-11-26
via

HolidayCheck
Das Smartline Neptuno Beach ist ein schönes Hotel in Strandlage, welches durch sein überaus freundliches, aufmerksames und zuvorkommendes Personal besticht. Das Hotel ist durch Aufzüge und schräge Ebenen barrierefrei und somit auch für Nutzer von Rollstühlen/Rollatoren geeignet. Die Zimmer sind sauber, besitzen einen Balkon und die Betten haben sehr gute Matratzen. Der Poolbereich ist freundlich gestaltet und geht nahtlos in den Poolbarbereich über.
Mario und Uschi
on

2017-11-09
via

HolidayCheck
Erster Eindruck wieder sehr gut, sehr sauber, sehr freundliches Personal; sehr gut geeignet für uns da kurzer Flughafentransfer, viele Ausflugsmöglichkeiten, hervorragende landestypische Gastronomie
Katharina
on

2017-11-05
via

HolidayCheck
Kleines, familiäres Hotel in sehr zentraler und schöner Lage. Nettes Personal, gut ausgestattete Zimmer, schöner Strand.
anthonyjevans
on

2017-11-03
via

Tripadvisor.com
me and my mother come back from Neptune Beach and it's a quite hotel, most of holiday makers was from Germany, Izzabella and Armonie was ok when we chatted to them, the food was ok, only problem we had was NO Thomas Cook reps at the hotel for the 2 weeks.
jarai2017
on

2017-11-02
via

Tripadvisor.com
Da sich das Hotel am Ende einer kurzen Sackgasse befindet, die am Strand endet, wird man an der Hauptstraße aus dem Transferbus herausgelassen. Nach Kurzem fanden wir dies sehr angenehm, da außer Meeresrausch absolute Ruhe herrschte. Der Service an der Rezeption ist ausgezeichnet, sowohl was Sprachkompetenz als auch Hilfsbereitschaft betrifft. Unser Zimmer mit seitlichem Meerblick war neu renoviert ("superior Zimmer"), allerdings sehr klein, fast zu klein für einen 14 tägigen Urlaub. Das Essen, die Getränke, die Außenanlage mit Pool, Terrasse und Strand: alles lecker, leger und zum Wohlfühlen. Ein Riesenlob an alle, die in diesem Hotel arbeiten, Empfang, Speisesaal, Außenterrasse, egal, wo man sich aufhält, man wird freundlich und zuvorkommend behandelt. Die Besichtigung von Heraklion und anderen Städten klappt mit öffentlichen Verkehrsmitteln hervorragend.
Jackie
on

2017-11-02
via

HolidayCheck
Ein kleines Hotel am Ende einer Sackgasse. Ein überaus freundliches Personal. Eine schöne Anlage direkt am Strand. Unweit von Heraklion, einfach ideal.
Holger
on

2017-10-29
via

HolidayCheck
Rundum perfekt geführtes Hotel, das keine Wünsche offen lässt. Freundliches, stets ansprechbares und hilfsbereites Personal auf allen Ebenen.
Vlastimil Š
on

2017-10-26
via

Tripadvisor.com
Váhali jsme do kterého hotelu na Krétě, vybrali jsme si Neptuno Beach a udělali jsme dobře. Ubytování skvělé, sice né s výhledem na moře ale vůbec to nevadilo, protože jsme tam moc času nestrávili. Počasí vyšlo na jedničku, byli jsme 08. - 15. 10. 2017 a na slunci 30° . V hotelu bylo all-inclusive, výběr velký od všeho, u bazénu občerstvení během dne. Hotel má převážně stálou klientelu, hlavně Němců. Dostatek lehátek u bazénu i na pláži. Můžeme jen a jen doporučit. Určitě se někdy vrátíme....
Melina
on

2017-10-23
via

HolidayCheck
Schönes Hotel. Super Essen am Buffet . Nettes Personal. Pool ist klein aber reicht aus. Gegend ist sehr ruhig. Strand sauber
Knut
on

2017-10-23
via

HolidayCheck
Das Hotel selber war in Ordnung und sehr sauber. Auch mit dem Essen waren wir zufrieden. Der Stand war gut, das das leere Nachbargrundstück hat uns etwas gestört.
8rolandc
on

2017-10-22
via

Tripadvisor.com
Personnel extrêmement attentionné, chaleureux et professionnel. Chambre très propre et fonctionnelle, linge change tous les 2 jours, literie confortable. Nourriture en buffet mais très variée et de première qualité. Bar et restaurants ouverts de 10h â 1h du matin, avec animations variées type boulingrin, Beach sports et en all inclusive. Piscine et infrastructures très propres et fonctionnelles, y compris le petit bassin pour enfants. Plage privée de sable fin très propre. De nombreuses excursions a dispostion vous seront conseilles par l'équipe de l'hôtel. Hotel â recommander sans restrictions et les yeux fermés aussi pour un sejour en famille que pour des individuels.
Charlene H
on

2017-10-22
via

Tripadvisor.com
My other half and I visited this hotel for our honeymoon between 14 & 24 September. All I have is nice things to say about the hotel and the people who work and run the place. So in no particular order I want to thank Voula, Rena, Filipos, Michalis, Anna, Spyros. I am sure I may be forgetting some names so I can only apologise. We arrived at the hotel rather late at night and although the restaurant was closed there was food waiting for us! Then we went up to our room and found the towels arranged on the bed in the shape of a heart with flower petals on the bed! Things only got better and better from there, excellent food, friendly service, we were made to feel like home. I will say my other half had been ill with serious burnout prior to the honeymoon, and the relaxed atmosphere, excellent pool and bar, fantastic people, brought his recovery right up to speed. We were really sad to leave and will try and return. I would recommend this hotel to anyone. Ευχαριστώ για τη φιλοξενία σας.
Marianne
on

2017-10-22
via

HolidayCheck
Wir haben uns im Neptuno Beach von Anfang an wohl gefühlt. Hier passt einfach alles um einen erholsamen Urlaub zu verbringen. Besonders bedanken möchten wir uns beim gesamten Personal. Ihr seid alle super lieb, macht einen tollen Job und sorgt dafür dass es einem an nichts fehlt. Weiter so!