Mayor Pelekas Monastery

,
,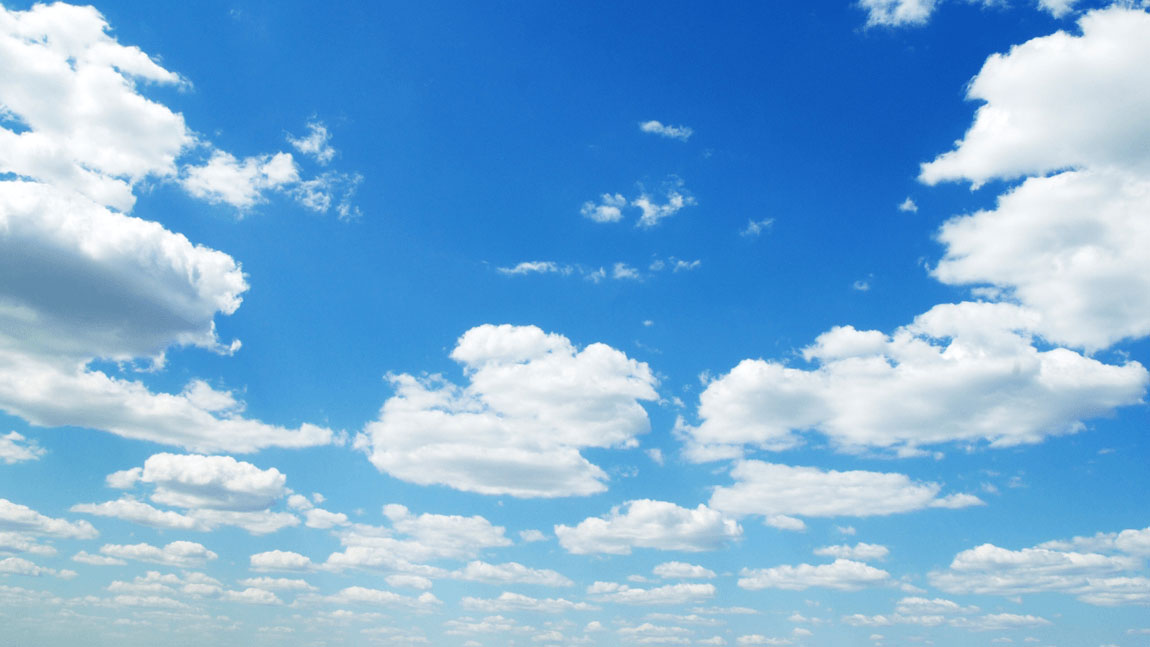 Most talked about:
Hotel Overall
Breakfast
Staff friendliness & competence
Most satisfied with:
Alcohol
Comfort
Design
Great Atmosphere, friendliness.

Animation, entertainment, nightlife, music is excellent.

Great Family & kids friendly.

Swimming Pool is excellent.

Hotel age is good.

common areas - lobby, lifts, launge, entrance could be better.

"Außenanlagen"

Great Overall CLEANLINESS.

Dissatisfactory Room cleanliness.

"Wänden"

"Hygiëne"

"bellissimo mare"

View is excellent.

Guests are OK with the Bathroom.

Bed can be improved.

"sea view"

"Möbel"

"big bed"

"Straße"

Guests are very happy with the Breakfast.

Great Dining experience.

Average Fish.

"decent selection"

"steak house"

"free bottle"

Staff friendliness & competence is nice.

Average Service.

Reception is nice.

"animation team work"

value for money is acceptable.

Great Food & drinks price.

Guests are OK with the Night life & dining.

Guests are very happy with the Tours & excursions.

Transport (taxi, car rental, transfers) could be better.
https://www.mayorpelekasmonastery.com/en
Marian Ispas
on

2018-12-05
via

Google
Alexander M
on

2018-12-01
via

Google
Sehr schönes Hotel mit einem tollen Sandstrand. Atemberaubende Aussicht, da am Hang gebaut. Man sollte aber gut zu Fuß sein ;-)
Katarína
on

2018-11-20
via

Booking.com
Všetko, hotel aj personál boli super, jedlo vynikajúce a lokalita úplne nádherná. Miesto na oddych ako stvorené aj pre rodiny s deťmi. Tí čo očakávajú promenády, veľa obchodov a nočný život tak treba hľadať inde. Tu si naozaj človek oddýchne, je oňho super postarané. - O trochu vylepšiť animatórsky program v porovnaní s inými destináciami slabší, ale to bude asi aj počtom animátorov. Čistá voda na izbu pri AI, by som považovala ako samozrejmosť...
Anke
on

2018-11-19
via

HolidayCheck
Schönes Hotel in ruhiger Lage direkt am Meer mit Sandstrand. Hotel liegt ca. 2-3 km von dem kleinen Ort Pelekas entfernt und ist perfekt für einen Strandurlaub in netter Atmosphäre.
Jacqueline
on

2018-11-13
via

HolidayCheck
Tolle Aussicht und sehr schöne Sonnenuntergänge.Sehr schöner Strand mit kristallklarem Wasser. Sehr interessante Insel.
Mats Andersson
on

2018-11-09
via

Google
Lisa
on

2018-11-08
via

HolidayCheck
Das Hotel eignet sich super für einen entspannten Urlaub. Die Anlage ist schön und gepflegt, hier wird auf Details geachtet. Der Ausblick ist einfach wunderschön.
Sylvia A
on

2018-11-05
via

Tripadvisor.com
Over all experience was amazing! As our first romantic holiday we couldn't of chosen a better place than this. Views were breath-taking. Wide variety of foods to satisfy even my fussy partner! staff very helpful and accommodating. entertainment was well picked out too. Definitely would love to go back in the near future :)
Thommy
on

2018-11-04
via

HolidayCheck
Wir wohnten im Gebäude 3 im obersten Stockwerk in einer Junior Suite mit Meerblick und waren von der Aussicht sehr begeistert. Das schöne Zimmer war sauber und das Interieur okay. Uns gefiel auch die Trennwand aus Glas, die das Schlafzimmer zum Wohnbereich und der Terrasse unterteilte. Die verschiedenen Buffets des Hauptrestaurant waren zu jeder Tageszeit abwechslungsreich, so dass man immer etwas Leckeres für sich gefunden hat.
Marc
on

2018-11-02
via

HolidayCheck
Schönes Hotel direkt am Strand. Familienfreundlich. Essen immer wieder lecker. Viele Bars. Immer Animationsangebote.
Agnieszka B
on

2018-11-02
via

Tripadvisor.com
Cudowny wypoczynek we dwoje, bardzo dobry hotel, jedzenie bardzo urozmaicone, rozkosz dla podniebienia, różnorodność mięs, ryb, i ciast i deserów i owoców morza. Woda w basenie i morzu ciepła i czysta. Osobiście polecam plażę i basen. Animatorzy w tym hotelu raczej bez szału i zaangażowania, żeby ich nie nazwać beznadziejnymi. Obsługa w hotelu bardzo dobra - w recepcji bez problemu dogadacie się po angielsku. Dużo w każdy wieczór super show. Dużo starszych ludzi mało dzieci.Piękna przyroda dookoła ,naprawdę jest gdzie spacerować i podziwiać dziką piękną przyrodę i widoki. Osobiście polecam ten hotel na wypoczynek, jego piękne usytuowanie na klifie budowany tarasowo, schodzi w dół, piękna plaża zachęca do spacerów. Kategoryzacja lokalna 5 gwiazdek bym mu nie dała, uważam go raczej na takie europejskie 4. Wróciłabym tam jeszcze raz.
Katia Droz
on

2018-11-01
via

Google
Superbe !! Prendre les chambres avec vue sur la mer
Eric
on

2018-10-31
via

Booking.com
Le petit déjeuner pas assez de viennoiseries trop de salé L'emplacement la vue depuis du balcon et le personnel
Sakis Grammenos
on

2018-10-29
via

Google
Μικρη αλλά πολύ όμορφη παραλία υπέροχο ξενοδοχείο!!!!
Jurga
on

2018-10-29
via

Booking.com
-Mosquitos in the room. We had to sleep with the doors to the balcony closed. +Perfect sandy beach between two hills. Good meals at the restaurant with a sea view. Hotel provides the service for booking a taxi from/to airport. You can also rent a car straight in the hotel for a day trip around an island. Book the room with a sea view. Rooms without it are overlooking the wall.
Lilafi
on

2018-10-29
via

HolidayCheck
Das Hotel ist in einer traumhaften Bucht an der Westküste Korfus terassenförmig an den Felsen gebaut. Es verfügt über Fahrstühle und einen Schrägaufzug, so dass die Höhenmeter gut überwunden werden konnten. Ein schöner Sandstrand, ein netter Poolbereich mit bequemen Liegen und Strandtüchern war vorhanden.
Expedition788867
on

2018-10-26
via

Tripadvisor.com
We returned from our week long stay on Monday 22nd October.....and what a week we had. Mayor Pelekas Monastery is just fabulous from start to finish. The welcome in the early hours was overwhelming. We were escorted to our room and provided with much needed refreshments. All staff are friendly, welcoming and ensure your stay is a memorable experience. We were on the half-board tariff and found breakfast and the evening meals well worth the money, presented beautifully and replenished regularly to meet demand. The whole hotel is spotlessly clean and although approaching end of season all facilities were made available as needed. The hotel is in a remote location which suited our purpose but a daily shuttle bus is available on the days we decided to explore more of the island. Entertainment and activities are provided throughout the day however, the hotel was very quiet so not much enthusiasm was shown by the guests to participate !! I highly recommend Mayor Pelekas Monastery for anyone wanting a chilled, pampered holiday experience.
Simmi C
on

2018-10-25
via

Tripadvisor.com
I stayed here with my mum and we both thought it was wonderful. The location is lovely with beautiful views! The staff were friendly, polite and helpful. The weather was perfect for relaxing too. The sea was so clean and clear, you could see the fish swimming in it. The free minibus was a great service for visiting the village and getting a bus to Corfu Town. I would definitely stay again if I was in Corfu.
Nicola Maibaum
on

2018-10-24
via

Google
Tolles Hotel, herrliche Insel
Rolf
on

2018-10-24
via

HolidayCheck
Wir waren zum 2.Mal im Monastery,Grund :Geburtstagsreise,einfach prima, Geburtstgsüberraschung durch das Hotel,vollends gelungen! Vielleicht beim nächsten Gebutstag wieder!!