Secret Paradise Halkidiki Hotel & Spa

,
,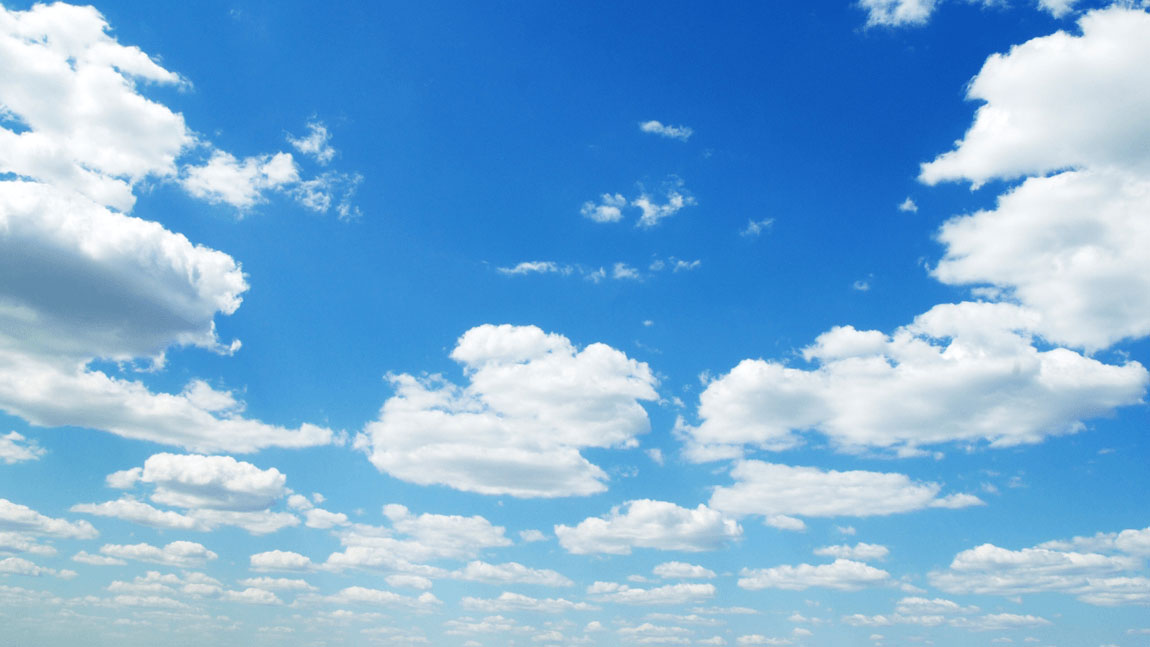 Most talked about:
Hotel Overall
Breakfast
Staff friendliness & competence
Most satisfied with:
Distance to public transport
Wifi price
DRINKS
Most disliked:
Room amenities
Night life & dining
Great Family & kids friendly.

relaxation is excellent.

Great Atmosphere, friendliness.

"spa area"

"Zuvorkommendes Personal eigentlich"

"hilfsbereites Personal günstiges"

"spa facilities"

Swimming Pool can be improved.

Design can be improved.

Guests are very happy with the common areas - lobby, lifts, launge, entrance.

"small pool"

"dining area"

"roof garden"

"Access restricted to te swimming pool and fitness when staying in the hotel. "

Guests are very happy with the Overall CLEANLINESS.

Room cleanliness could be better.

Bathroom cleanliness can be improved.

"Hygiëne"

"soap stains fingerprints"

"blood stain"

"relaxation Clean"

Average Bathroom.

View is excellent.

Room size is acceptable.

"direct sea view"

"sea view"

"comfortable bed Breakfast"

"shower head"

Great Breakfast.

Dining experience is excellent.

Great Deserts & fruits.

"Dinner buffet"

"dinner buffet"

"Rich breakfast"

"Wonderful Great breakfast"

Staff friendliness & competence is excellent.

Reception is nice.

Guests are very happy with the Service.

"couple Staff"

"friendly staff"

"desk ladies Anastasia"

"helpful staff"

Guests are very happy with the value for money.

Food & drinks price is excellent.

Great Food price.

"Preisleistungsverhältnis gut"

"food was ok and reasonably priced"

Great Distance to beach.

Guests are not happy with Night life & dining.

Distance to centre is excellent.

"Thessaloniki airport"

"Sehr gepflegt Direkt am Meer"

"Strand, Geschaefte, Restaurants und Ortszentrum nur wenige Gehminuten entfernt"

"nearby town and breakfast was ok"
http://www.secretparadise.gr/
Eva-lena
on

2017-10-20
via

Booking.com
+Jättefint,trevlig personal ,utmärkt frukost
asmSverige
on

2017-10-20
via

Tripadvisor.com
Nästan allt på hotellet är bra. Hotellet ligger nära havet och är mycket fräscht. De har en fantastiskt fin takterrass med mycket vacker utsikt över havet och Olympen. Frukosten är riklig och god. Servicen är bra. Pizzan i restaurangen är fantastisk. Den stora poolen är tyvärr iskall nu i oktober. Det finns en varm pool också men den är liten och öppnar inte förrän kl 12 på dagen. Första kvällen hade hotellet grekisk afton med buffé, musik och dans för 17 euro per person. Vi ville gärna äta på hotellet men var inte sugna på buffé. De erbjöd oss att beställa från a la carté menyn men då skulle vi bli tvungna att betala vad det normalt kostar plus 5 euro per person för musiken. Vi valde att gå till en annan restaurang nere vid havet i stället. En stor nackdel för oss som har respekt för hundar är att det ligger två stora hundar utanför entrén. När vi skulle jogga på stranden på morgonen följde hundarna med oss och vi blev inte av med dem. Då vi är hundrädda förstörde de vår morgon. Vi vågade inte jogga utan fick gå tillbaka till hotellet. Från balkongen såg jag hur en av hundarna flög på en äldre dam utanför hotellet. Hundarna verkar inte friska då de skäller och jagar bilar som kör förbi utanför hotellet. Dessutom skäller de nätterna igenom så att det är svårt att sova. Jag har informerat hotellet om vad jag tycker om dessa hundar. Men de verkar inte bry sig om att jag vad jag tycker om hundarna. Jag tycker att de borde se till att få bort dessa vilda hundar och inte finna sig i att de ligger utanför hotellet och antastar gästerna. En dag när vi kom hem hade en av hundarna dragit upp en död fågel till entrén.
Diana P
on

2017-10-19
via

Tripadvisor.com
Heerlijke locatie om helemaal tot rust te komen met zeer vriendelijk personeel. Dit hotel krijgt van ons op alle vlakken een dikke 10! Geweldige Spa in het sousterain. Het hotel is bijzonder mooi aangekleed en de bedden liggen lekkerder dan thuis. Uitzicht op een adembenemend mooie mediterraanse zee en de berg Olympus met prachtige rozerode zonsondergangen die een zeer romantisch gevoel oproepen net zoals de algehele entourage van dit paradijselijke hotel. Een grote supermarkt is er op loopafstand 100 meter ongeveer en het strand op 80 meter vanaf het hotel. Heerlijke douches overal dus alle voorgaande recenties over de badkamer kloppen echt niet want die is prachtig namelijk en vooral brandschoon ook. Kamers worden iedere dag schoongemaakt en gestofzuigd en zo nodig lakens verschoond en er liggen ruim voldoende grote en kleine zachte dikke witte handdoeken + witte schone badstof badjassen met slippers voor de Spa. Er is ook een hordeur met gaas naar het balkon op de kamer voor de muggen, maar daar hebben wij geen last van gehad in oktober. Het hotel is perfect onderhouden ook het schilderwerk en het wit is ook echt stralend wit (muren). Ook de touristen onder elkaar zijn erg vriendelijk en lovend over alles. De chefkok kookt geweldig en voor vegetariers of veganisten wordt extra goed gezorgd niets is teveel en men doet hier alles om het de gasten perfect naar de zin te maken. Transfer is 30 km en zeer goed te doen met openbaar vervoer voor ruim 10 euro voor twee personen een taxi kost 40 euro dat gaat alleen wat sneller. Wij hadden maar 10 kilo baggage per persoon dus het laatste stukje lopen 3 minuutjes ging ook prima. Zet wel even Tripadvisor op je telefoon voor de aller leukste restaurantjes in de buurt waar verse vis bijna overal op het menu staat. Voor minder dan 5 euro heb je al een heerlijk voorgerecht zoals gefrituurde courgette bijvoorbeeld was onze favouriet en dan krijg je een groot bord vol en met brood ernaast geserveerd waar je makkelijk met twee personen van kunt eten ook nog. Grieken zijn absoluut niet opdringerig zoals in Turkije bijvoorbeeld ook niet in de ruim gesorteerde souvenirs winkeltjes. Er zijn diverse pinautomaten in de buurt en ook deze zijn wederom op loopafstand. Wij gaan zeer zeker nog eens terug naar deze geweldige plek die op Vakantieveiling soms ook nog eens waanzinnig goedkoop aangeboden wordt voor slechts 345 euro! Dit hebben wij van andere gasten in het hotel vernomen.
Anonymous
on

2017-10-18
via

Booking.com
-Badkamer beetje oubollig +Vriendelijk personeel
christine_theel
on

2017-10-17
via

Tripadvisor.com
wir waren vom 2. bie zum 9. Oktober dort. Leider war die Bar auf der Dachterrasse nicht mehr geöffnet. Das war aber nicht schlimm, denn man konnte trotzdem den tollen Blick von dort aus genießen. Die Zimmer und der Rest des Hotels sind geschmackvoll und gemütlich eingerichtet. Das Buffet war sehr abwechslungsreich und lecker. Wir hatten eine wunderschöne Zeit und kommen garantiert wieder.
Kostas M
on

2017-10-16
via

Tripadvisor.com
Καμία σχέση η εξωτερική όψη με τους εσωτερικους χώρους και την εξυπηρέτηση του προσωπικού.Ομορφος χώρος spa και υπεροχο πρωινό. Το μενου καλό και ο βραδυνος μπουφές χορταστικός.Ωραίο δωμάτιο αλλά οχι καταπληκτική θέα .
RpeteR
on

2017-10-14
via

Booking.com
-A légkondicionáló beltéri egységére ráférne egy takarítás (karbantartás), így előfordulhat, hogy port, pollent fúj a szobába. +A szoba (3 ágyas) kettőnknek bőven elég volt, külön élveztük a szobához tartozó teraszra kiülést. A wellness rész ugyan nem túl nagy azonban elegendő, amennyiben kint nincs jó idő. Remek ötlet a kinti-benti medence elhúzható tetővel. A tengerpart tényleg 100 méteren belül van, pici parkon keresztül megközelíthető. Az étkezés bőséges, jól variálható, naponta változó és állandó görög specialitásokkal. A központ - üzletekkel és éttermekkel - 5-10 perc sétával elérhető. A szálloda étterme, a külső éttermekkel közel azonos áron bármikor igénybe vehető. A gluténmentes étkezést is megoldják ha előre jelzed.
Clair T
on

2017-10-12
via

Tripadvisor.com
Staff are friendly and helpful. Breakfast has a lot of choice and is all tasty. Rooms are pleasant, balcony and extras such as air con, toiletries, mini bar and safe. Very close to the town and 1 minute walk from the beach and coffee bars.
R
on

2017-10-10
via

Booking.com
-Vom Bett (Matratze) bekam ich Rückenschmerzen Wellness Bereich ist von 11 - 20 Uhr geöffnet, da ist man normalerweise touristisch unterwegs +Ich vermute, dass es im Sommer dort richtig laut ist wegen der Touristen. Essen war sehr gut, Frühstück mit frischen Waffeln und Omeletts Freitags Live Musik und Tanz, Büffet, griechisch
Ingrid R
on

2017-10-06
via

Tripadvisor.com
Das Hotel ist relativ nah am Meer! Leider bekamen wir zunächst ein indiskutabel kleines Zimmer mit klapp Couch -am Aufzug; mit un-isolierter Verbindungstür zum Nachbarzimmer -auch Schrank Bad und Balkon waren im Miniformat . Nach Intervention an der Rezeption am Tag darauf bekamen wir aufgrund unserer massiven Beschwerde ein ordentliches Zimmer für zwei erwachsene Personen ! Das Hotel ist schön ,das Personal ist überfreundlich und und bemüht Die Küche ist gut,auch teilweise landestypisch ;-sehr gutes Frühstück! Die Geschäftsleitung ist unterkühlt und nicht wirklich an der Befindlichkeit der Gäste interessiert es gibt keinerlei persönlichen Gruß;-die Dame des Hauses schwebt durch die Halle und scheint die Gäste für frisch-Luft zu halten! Wir haben uns dennoch wohl gefühlt Die Mitarbeiter des Services haben das persönliche Wohlfühl-Klima gerettet!
samojas
on

2017-10-01
via

Tripadvisor.com
Det bästa tänkbara! Här finns allt. Superfint spa, poolen o gymmet är kostnadsfritt, en spadtag kostar 10 euro/person. Massage! Ska testa imorgon, men det ser mycket mysigt ut. Personalen är hjälpsam o mycket trevlig! Alla talar engelska! Jag kan varmt rekommendera! Vädret var ok, runt 20*. Perfekt strand, nära.
Joachim
on

2017-09-30
via

HolidayCheck
Sehr aufmerksames und freundliches Personal an allen Stationen. Alles Top sauber. Frühstück sehr gut und reichhaltig.
NannyCP
on

2017-09-25
via

Tripadvisor.com
Stayed for 1 week, half board. Nice clean hotel and exactly as you see in the photos. The staff were very helpful and friendly and the breakfast and evening meal was very good. Our rooms overlooked the sea and the beach was a 2 minute walk away. Near bars and cafes and a few shops. Pool disappointing, small and overlooked the road and I didn't see anybody use it for the week I was there. One morning I thought I would take 2 biscuits from the buffet table to my room to have with tea later only to be told politely by the waiter that it was not allowed.?? This I could not understand! Free transfers during Sept but only if you book directly with the hotel. We were charged 40Euros each way. Found out later Taxi would have cost about 27Euros. The roof bar was closed for the season.
Dusan
on

2017-09-23
via

Hotels.com
Mycket bra hotel. Prisvärd,nära till stranden.Restaurangen med frukostbuffé och middagsbuffe helt underbart,trevlig personal.Fin strand med parasoller solsängar.Verified Hotels.com guest review
Ольга
on

2017-09-11
via

TOPHotels.ru
Отдыхали в отеле в сентябре 2017. Наш номер был на 4 этаже. Номер маленький, но все необходимое есть. Завтраки и ужины хорошие, всегда есть , что выбрать. Персонал отзывчивый, вежливый, всегда готовы помочь. Самое главное , что рядом море. Хотелось особо отметить работу Артура, который в отели просто незаменим. Он очень внимательно относится ко всем гостям, знает несколько языков ивыполняет работу не толко в ресторане и баре, но и не оставлят без внимания весь холл. Мы очень были поражены его огромной работоспособностью. Кроме основной работы успевает ухаживать за растениями!)) хотелось бы, чтобы администрация отеля отметила его работу. Спасибо всем сотрудникам отеля!))
Gina
on

2017-09-07
via

Booking.com
+Aproape de plaja și cam de tot ce am dorit.
Стефка
on

2017-09-07
via

Booking.com
+Страхотен хотел !Прекрасна закуска, любезен персонал.Петък вечер има гръцка музика и много танци! Стаите са хубави, а и гледката от високите етажи е добра.На последният етаж има бар. Всичко беше перфектно,отново ще почиваме там.
Sergevorobyov
on

2017-09-05
via

Tripadvisor.com
Отличный отель, лучший в Нео Каликратии. Прекрасное расположение рядом с пляжами. Чистый уютный отель, красивый холл, ресторан. В номерах все есть, эконом оформление. Уборка ежедневно. Шикарные завтраки и ужины, большое разнообразие блюд, отличная сервировка столов, подачи блюд. Вежливый внимательный персонал. На 8 этаже бар с великолепным видом на море и горы достойный восхищения. Очень хороший городок с вечерней жизнью - концерты на площади и т.д. Рекомендую для отдыха, есть желание вернуться.
acikajo
on

2017-09-04
via

Tripadvisor.com
Hotel je zaista extra,ljubazno osoblje,hrana ukusna,pozicija hotela je dobra,ima i predivan SPA centar.Jedina zamerka,a to nije do hotela sto je na plazi uglavnom popodne strasno prljava voda,valjda sto je Solunska luka u blizini. Topla preporuka
Dimitrios
on

2017-08-29
via

Booking.com
+Sehr freundliches Personal , Hilfreich in allen Belangen. Saubere Zimmer