Secret Paradise Halkidiki Hotel & Spa

,
,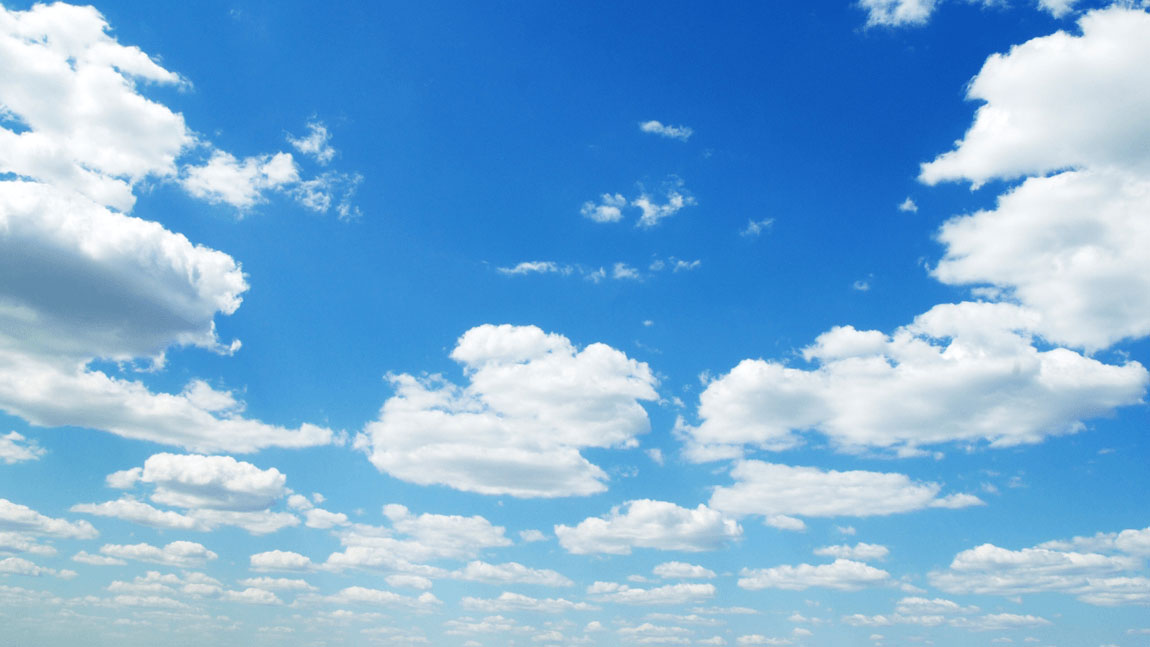 Most talked about:
Hotel Overall
Breakfast
Staff friendliness & competence
Most satisfied with:
Food price
Bar staff
Wifi price
Most disliked:
Hotel maintenance
relaxation is nice.

Family & kids friendly is nice.

Atmosphere, friendliness is nice.

"zuvorkommendes Personal"

"geführtes Hotel"

"Spa area"

"spa facilities"

Swimming Pool could be better.

common areas - lobby, lifts, launge, entrance could be better.

Terrace is nice.

"small pool"

"big terrace"

"couple of minutes"

"dining area"

Overall CLEANLINESS is nice.

Guests are very happy with the Room cleanliness.

Bathroom cleanliness is good.

"clean hotel"

"clean rooms"

"Clean room"

"Hygiëne"

Bathroom is acceptable.

Great View.

Bed is good.

"sea view"

"small room"

"nice view"

"new room"

Great Breakfast.

Dining experience is excellent.

Coffee is good.

"good breakfast"

"buffet breakfast"

"breakfast choice"

"great breakfast"

Staff friendliness & competence is excellent.

Service is excellent.

Reception is excellent.

"bemüht u"

"friendly stuff"

"polite staff"

"helpful staff"

Guests are very happy with the value for money.

Food & drinks price is excellent.

Food price is excellent.

"Preisleistungsverhältnis gut"

"food was ok and reasonably priced"

Great Distance to beach.

Parking is acceptable.

Average Night life & dining.

"location de voiture"

"parking place"

"Straße"

"Petit bémol"
http://www.secretparadise.gr/
Manuela
on

2020-03-13
via

Booking.com
Eigentlich alles bis auf die Baustelle vor der Hotel -
Ralf
on

2020-03-08
via

Booking.com
schönes Zimmer, Restaurant schön eingerichtet, Bedienung sehr bemüht u. freundlich, Essen einfach aber ok für Preis, Frühstück gute Auswahl - - 2 große Hunde im Empfangsbereich (haben zwar ruhig dagelegen, aber man musste nahezu über sie drübersteigen) u. ein kleinerer Hund lief auch im Restaurant hin und her. Dieser wurde auch vom Restaurantpersonal gestreichelt u. danach wurden unsere Teller getragen - unhygenisch im Restaurantbereich, haben wir noch nie in einem Sterne-Hotel erlebt. -
Semeli
on

2020-03-03
via

Booking.com
Εξαιρετικό, καλαίσθητο ξενοδοχειο, πολυ προθυμο και φιλικο προσωπικό. Το συνιστώ ανεπιφύλακτα -
Pavelk186
on

2020-03-02
via

Booking.com
Cleaning the room is very formal. Dirty cups. Others. Need more professional cleaning the rooms for 4*. - Very friendly stuff. Excellent location with the sea view. Good spa sone. Very good breakfast. Nice room and balcony. Excellent atmosphere in the restaurant.
Xristos Papathanasiou
on

2020-03-01
via

Google
Eliezer
on

2020-02-28
via

Booking.com
צוות אדיב ארוחת בוקר טובה - - המקום כמעט ריק מחוץ לתקופת התיירות. -
Detlef Trosiner
on

2020-02-23
via

Google
Kleines Hotel, guter Komfort und Service
Konstantin
on

2020-02-23
via

HolidayCheck
Sehr hübsches Hotel wenige Meter vom Strand entfernt. Fabelhaftes Frühstück und eine Dachterrasse mit wunderbarem Ausblick. Die Dachbar war im Winter zu aber im Sommer ist es definitiv ein Highlight
Anastasia
on

2020-02-19
via

Booking.com
Spent here three days in February and this is a great experience. Great breakfast, spa facilities and service - Gym facilities seems to be a little bit tired
Kostanca
on

2020-02-18
via

Booking.com
Lokacija je odlicna, blizu svega I bez galame, soba je komotna kreveti udobni, dorucak je izvrsan I prijatna atmosfera, osoblje brzo usluzuje, cistoca je na nivou. Prostorije za zajednicki boravak su ugodne I lepo dekorirane. - - BMS u zgradi ne radi dobro, senzori osvetljenja u hodniku na mom spratu nisu reagovali I desilo se da se hodnikom krecem u mraku. Bazen je mali s puno ljudi. Vrata sobe 500 na pettom spratu izgleda kao u horror filmovima. -
Sks 18
on

2020-02-14
via

Google
Great boutique hotel. Excellent customer service, clean with a complementary tasty breakfast. It was close to the main plaza and the beach. The hotel dogs were really cute and friendly too.
Faly Louis Marc ANDRIANTAVY
on

2020-02-10
via

Google
Hôtel bien correcte digne de ses quatre étoiles. Les services sont au rendez-vous. L hôtel est bien situé même, s il est à 30min de l aéroport, mais aucun embouteillage possible, je vous rassure. L hôtel est en bord de mer dans la ville de Nea Kallikratea. Les lits sont propres et confortables. La chambre 104 est très spacieuse avec un balcon qui surplombe la piscine et un peu de vu sur mer. Un conseil, faites vos réservations en ligne: l hôtel et la location de voiture chez ENTERPRISE qui est largement moins cher pour une prestation égale que ses confrères internationaux.
Anonymous
on

2020-02-10
via

Booking.com
Great hotel on a very good location, extremely nice and polite staff, rich and varied buffet breakfast for every taste, pretty good free spa with sauna, small pool, two jacuzzi tubs, gym, and one small room they call hammam. The room (203) was very clean and spacious, big terrace, very good bed, nice view over the small park and hill across the hotel. Hotel is really close to the beach in summer, and in general is very clean and well organized, the elevator is spacious and silent, outside stairs from every floor leading to the big pool on the ground floor, they even have a huge roof terrace with great views. And yes, the price for this time of year was perfect! Highly recommended! - The small pool is, well, small, you cannot really swim in it. The big pool was filled with water but unfortunately it was cold, they said it's for use only in summer, which is really a pity. Sauna is small too, only for 2 people, which is not a minus, but it was not always warm/hot. The hammam is not actually a hammam, it looks like a steam room but without steam. Plus one of the sinks was not working, but I am sure they will fix it.
C179BZtonyt
on

2020-02-10
via

Tripadvisor.com
Ive just come back this week and i must say that hotel is the best i have every bin two if you need to relax this is the place to come you dont need to go out of the hotel saunas/pools/gym/massarge/so relaxing food beautifull service an staff fantastick so frendly helpefull !!and i couldent leave the old girl whos hangs around the place the dog so charming beautifull temprerment kept me companey i will be back !!!thank you for a lovely holiday!!!
Gerald
on

2020-02-09
via

Booking.com
Sehr schönes Hotel und sehr nettes und zuvorkommendes Personal -
Olena
on

2020-02-08
via

Booking.com
Все прекрасно, отель чудесный, персонал идеальный, еда вкусная и много! Для межсезонья 100% попадание, как в сезон не могу сказать. Сам курорт небольшой для этого времени отдыха! -
Anosizato102
on

2020-02-07
via

Tripadvisor.com
L'hôtel est à quelques pas de la mer situé dans quartier calme où vous n'avez pas de problème de parking. L'accueil se fait qu'en anglais ou grecque, mais sympathique et facile à comprendre. Les lits sont très confortables et propres. La chambre est bien équipée: mini-bar à des prix accessibles, clim inverter et Tv que je trouve dommage qu'il n'y que des chaînes grecques. La salle de bain est bien aménagée avec une douche à l'italienne, peignoir de bain, gel douche, shampoing, savon, serviettes. Un balcon qui surplombe la piscine. Le petit déjeuner buffet à volonté est à conseiller et ne coûte rien. L'hôtel est 34km de l'aéroport. Un conseil Louer directement une voiture chez Enterprise Thessalonique en ligne, ça coûte largement moins cher que les loueurs à l'aéroport. L'ENTERPRISE vient vous chercher à l'aéroport
foto495_ru
on

2020-01-23
via

Tripadvisor.com
Проживание – январь 2020. Отель небольшой, лифт тормозной (долго соображает, чтобы поехать), в хлорке (внизу есть бассейн с хамамом) не купались. Номер на третьем этаже средний (шумный кондей, вид с балкона на гору с небольшим количеством сосен ну и море с закатами), немного бестолковая мебелировка (где пусто, а где то густо), с теплой водой зимой прикольно – прогонял горячую воду по 15 минут, чтобы бойлер нагрел её все таки. Пара каналов на РФ есть, холодильнечек имеется. Фотки кстати с горы на закате просто бомба! Спускаемся на первый этаж. Здесь сразу тебе все и уголок отдыха, и завтрак, и ужин, и бассейн, и елка с зимним камином (январь посещением, напоминаем). Просто безо всяких придирок – идеально. Еда (брали завтрак+ужин) – очень вкусно, ассортимент выше чем хорошо, но не отлично (излишеств не хватает). Ну теперь просто из-за чего их можно рекомендовать всем! Персонал! Ресепшн, если и их кого-то не было в данную секунду за стойкой, но как только ты сделал пару шагов от лифта тебя сразу приветствуют и идут в твою сторону с вопросом о помощи и времени пребывания у них в гостях. Всегда решали быстро и качественно наши вопросы и задачи. Никогда не отворачиваются спиной или убирают глаза. Какой отель, ответьте нам, с завтраком начинающимся в 8.00 и нашим постоянными утренними выездами в 6.00-6.30 будет предлагать практически полноценный завтрак (яишница + все нарезки, пирожки, соки – чаи - кофе) ? Про ланч бокс со стороны персонала даже не было и намека! Ужин, отлично, опять обслуживание: бармен, с улыбкой предлагает алкогольные напитки, моментально исполняет заказ, разрешает даже бокал с собой в номер забрать). Ультра, мега, супер высший пилотаж персонала (эта наша ну наверное 25-ая страна, но такого в недорогих отелях не видели еще). Уборка в номере, такое впервые тоже встречаем: стук в дверь, через пару минут второй, мы номер не открываем, на ручке не повесили не беспокоить, хлоп через две минуты под дверь подкидывается бумажку с указанием времени, даты, фио уборщицы, и описанием про попытку убраться, и типа с нашей стороны отказ (молодцы, грамотно и понятно, типа не хотите, вот Вам расписка). Отелю удачи, персоналу ВСЕМ спасибо за очень тёплый приём! Клементьевы.
Elizabeth Slastunova
on

2020-01-21
via

Google
Была в спа,отлично,рекомендую
donnab233
on

2020-01-21
via

Tripadvisor.com
A hotel that is rated 4 stars, but is worthy of 5 stars. Our room was beautiful and modern with a private balcony and lovely views. The restaurant has a great choice of food and drinks, with an egg station for individual omelettes and freshly squeezed juices. The pool and bar area is very nice and relaxed and the cocktails are freshly made to order. The service from all the staff is without a doubt exceptional. Finally, the hotel is a short walking distance to the beach.