ARINA BEACH RESORT

,
Crete

,

Greece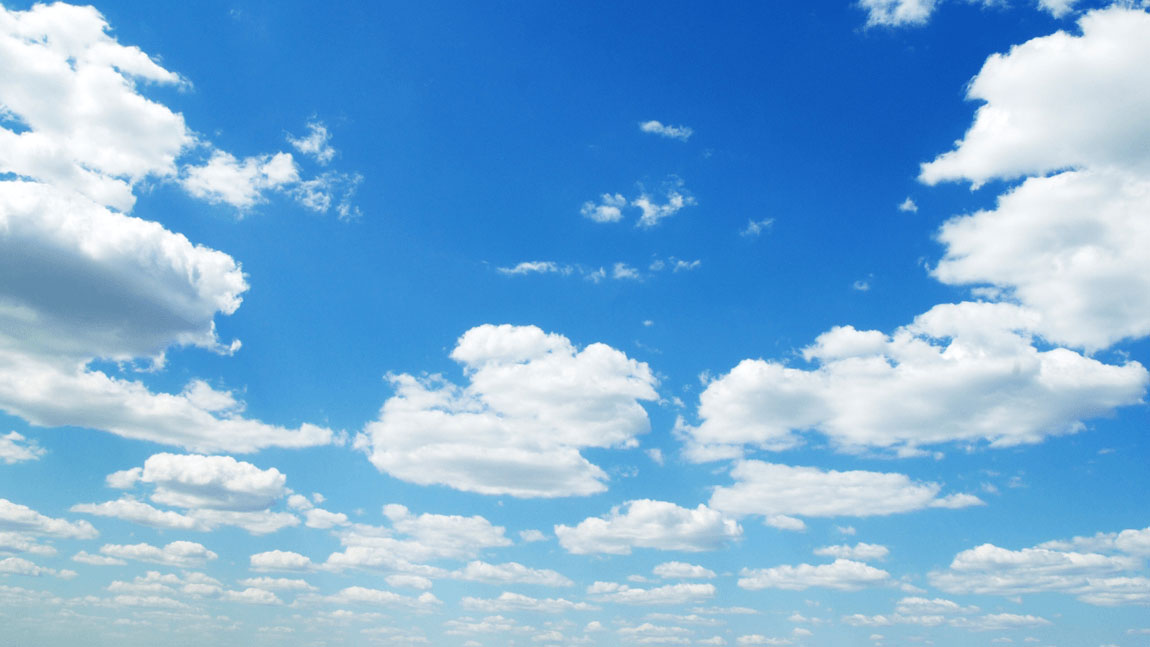 Most talked about:
Hotel Overall
Breakfast
Staff friendliness & competence
Most satisfied with:
Recreation Staff
Water activities
Booking experience
Most disliked:
Room amenities
Furniture
Room cleanliness
Guests are very happy with the Animation, entertainment, nightlife, music.

Great Atmosphere, friendliness.

Family & kids friendly is nice.

"freundliches Personal"

"Freundliches Personal"

"zuvorkommendes Personal"

"Freizeitmöglichkeiten"

Guests are very happy with the Swimming Pool.

Hotel age could be better.

Sport facilities is good.

"pool bar"

"Nebengebäude"

"salle de sport"

"pool area"

Great Overall CLEANLINESS.

Room cleanliness is acceptable.

Guests are very happy with the Bathroom cleanliness.

"Gepflegte Anlage"

"Außenanlage"

"gepflegte weitläufige"

"mini fridge"

View is excellent.

Bathroom could be better.

Guests are OK with the Noise.

"sea view"

"great views"

"comfortable bed"

"Bäder"

Great Breakfast.

Great Dining experience.

Great Pizza, Pasta, Salads, Snacks, etc.

"Büffet"

"wide variety"

"coffee making facilities"

"buffet meal"

Great Staff friendliness & competence.

Service is excellent.

Guests are very happy with the Animation team.

"bar staff"

"Freundlicher Empfang"

"helpful staff"

"friendly staff"

Great value for money.

Food price can be improved.

Food & drinks price is excellent.

"Leistungsverhältnis"

"bonne qualité"

"Great value"

Average Distance to airport.

Night life & dining is nice.

Distance to public transport is acceptable.

"bus stop"

"Ausflüge"

"Straße"

"water sport"
http://www.arinabeach.gr/
ALIKH SKEPARNI
on

2019-06-19
via

Google
Eckart
on

2019-06-18
via

HolidayCheck
Wir haben uns bewusst für dieses Hotel entschieden und fanden unsere Erwartung voll erfüllt! Grundsätzlich vergeben wir trotzdem keine 6,0/6.0-Bewertungen, da es immer und überall Kleinigkeiten gibt, die verbessert werden können.
margaret h
on

2019-06-17
via

Tripadvisor.com
We had a fantastic time at this hotel we spent 3 weeks there and couldn't fault it the staff in the main restaurant were so obliging george you have a fantastic team who never stop trying to please everyone it was my birthday and had a beautiful table set for 11 of us thank you, and to everyone in the other restaurant thank you!you were also the best, Anthony he couldn't do enough for everyone. The food was amazing, Georgia who does the entertainment is so sweet she tried so hard with little Resources and was a pleasure getting to know her, the rooms were spotless and we had a lovely girl coming in every day,bar staff brilliant thank you all for an amazing holiday I definitely will be back.
Simone
on

2019-06-17
via

HolidayCheck
Das Hotel ist sehr schön, alles sehr geschmackvoll gestaltet, ob Lobby, Zimmer und Restaurants, nicht zuvergessen die Bars. !!!!! Auch der Strand war schön, nur müsste vieleicht das angespülte vertrocknete Seegras an einigen Stellen entfernt werden.
Manuela
on

2019-06-17
via

HolidayCheck
Freundlicher Empfang. Sofortiger Check IN. Gepflegte Anlage und Strand. Sehr freundliches Personal aber nicht aufdringlich! Rundum Sorglospaket. Wir waren nicht zum letztenmal hier :)) Das Essen ist vielseitig und fuer jeden ist etwas dabei!
Gur
on

2019-06-16
via

Booking.com
הריזורט ממוקם מול הים. הצוות נהדר ומסביר פנים. - אין מקומות בילוי קרובים לריזורט (במרחק הליכה)
Yanni Spiridakis
on

2019-06-16
via

Google
μια από τις πιο γνωστές παραλίες στο Ηράκλειο με απέραντη αμμουδιά ωραία εξυπηρέτηση, φυσικά γαλάζια σημαία. προσοχή μόνο γιατί όταν φυσάει σηκώνει αρκετό κύμα. σημειώνω δε πως είναι καθαρή και ιδανική για ζευγάρια, οικογένειες και ειδικές θέσεις ΑμΕΑ
Barry Cook
on

2019-06-16
via

Google
Amazing , friendly and helpful staff, excellent food , fantastic pool our room was a bit tired but quite acceptable, good sea view from our room 1502 (5th floor)most rooms have a sea view apparently.
Инна Томилина
on

2019-06-16
via

Google
Великолепный отель, отзывчивый персонал, прекрасная кухня!!!Много лет езжу отдыхать в этот отель, и с каждым годом он становится все лучше, проведена огромная работа по реконструкции. Рекомендую всем отдохнуть в этом отеле
Sandra Bauer
on

2019-06-16
via

Google
Claudia Menini
on

2019-06-16
via

Google
Quinta volta in questo hotel, prima dopo la recentemente ristrutturazione. Look più moderno, forse un po freddino. Comunque rimane al top per confort, servizi, struttura, pasti, bevande, piscina. La spiaggia è bella, ma non stupenda. Noi veniamo qui per recuperare e godere di tutti i confort.
par un voyageur vérifié
on

2019-06-15
via

Expedia
Super hotel, nous avions une chambre rénovée au rez de chaussée avec vue sur mer. Lit très confortable. Le buffet au restaurant principal est excellent que ce soit au petit déjeuner, le midi ou au diner, dommage qu'il ferme si tôt a 21 h30 - 21 h 45 on nous fait comprendre qu'il faut s'en aller...
Katia
on

2019-06-15
via

Booking.com
TomAlex
on

2019-06-15
via

HolidayCheck
Ein sehr schönes modernisiertes Hotel, mit einer sehr schönen nicht abgenutzten Ausstattung. Ruheoasen sind für jeden im Hotel geschaffen und ein spektakuläres treiben am Himmel lädt zum verweilen ein.
974chec
on

2019-06-15
via

Tripadvisor.com
We are here as I write and I just want to share our first impression. Everything looks recently updated from reception to dining hall to our room!!! Very friendly staff and lots of food choices! More reviews to come!
David
on

2019-06-15
via

Booking.com
Very family orientated with good facilities for the younger ones. The all inclusive feature is excellent with pool side bars and pool side restaurants The main restaurant is excellent with a very wide range of choices. The staff are excellent attentive and caring As a visually impaired person I found all routes and access easy to negotiate. Close to bus stop where public transport just available to take you to Heraklion The beach is first class and kept clean with plenty of loungers available and is adjacent to the pool. - I prefer a shower rather than a bath. The bathrooms need an modernisation.
sloty1
on

2019-06-14
via

Tripadvisor.com
I have just spent the week away with my husband and friends. We were very well looked after. All the staff were friendly and happy to help. The room was clean and comfortable. The decor in the communal areas were top notch including the pool and beach areas. The food was plentiful and delicious. I would definitely recommend the hotel and would love to go again one day.
Brikela
on

2019-06-14
via

Booking.com
The cuisine was very good,the service as well and the bar
C R
on

2019-06-14
via

Tripadvisor.com
We have just returned from arina beach hotel, we spent an idyllic week in paradise. The room was lovely, fantastic sea view, we arrived early hours in the morning, a meal had been put on for us which was amazing. The managef/reception staff are welcoming, friendly and helpful. I must say staff do go above and beyond. We will definitely go back, to anyone thinking of trying here, do you most certainly won't regret it. Special thanks to marina in the pool bar, she was amazing and to the manager if the restaurant, fabulous staff.
Jochen Hintringer
on

2019-06-14
via

Google
Bungalows sind okay, aber toller Strand direkt vor der Tür, sehr gutes, vielfältiges Essen und gute Anbindung ans Busnetz. Asia Buffet inclusive und Salzwasser-Swimmingpool. Empfehlenswert, aber gibt Anspruchsvolleres