Mayor La Grotta Verde Grand Resort

,
,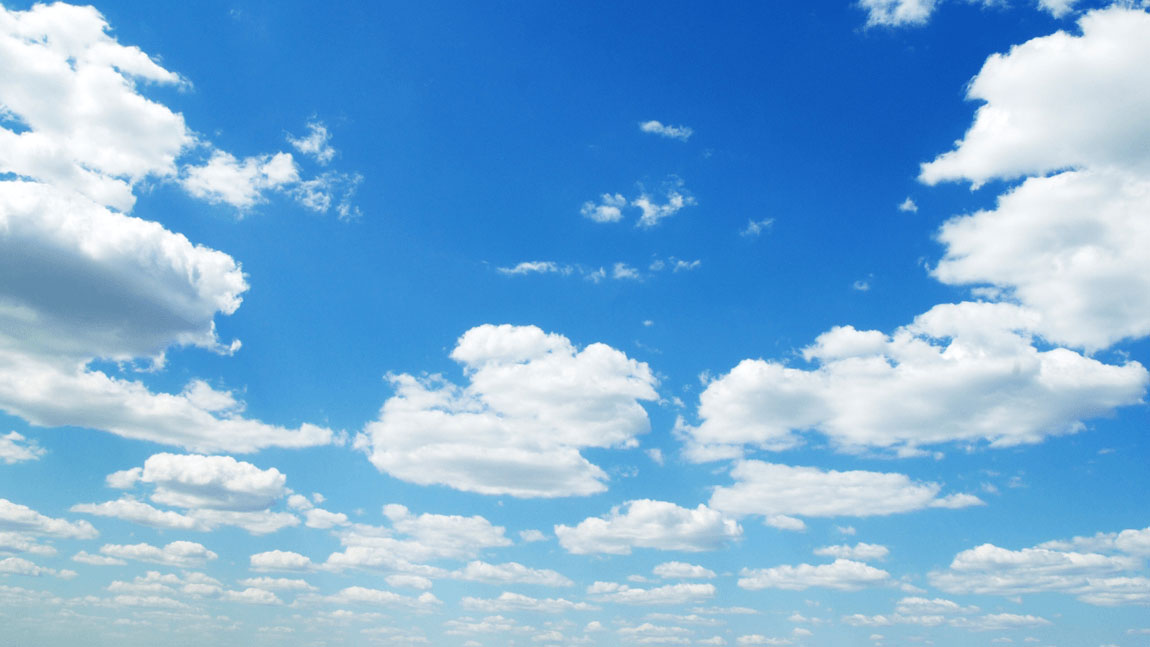 Most talked about:
Hotel Overall
Breakfast
Staff friendliness & competence
Most satisfied with:
Star rating
Distance to beach
Amenities
Most disliked:
Bathroom cleanliness
Distance to underground
Atmosphere, friendliness is nice.

Guests are OK with the Animation, entertainment, nightlife, music.

Couples friendly could be better.

"Männer"

"entertainment team"

"small gym"

"Lagoon Pool"

Swimming Pool is nice.

Sport facilities can be improved.

Hotel age can be improved.

"Häusern"

"great size"

"n't work"

"roof top bar"

Overall CLEANLINESS is nice.

Room cleanliness is acceptable.

Bathroom cleanliness is below average.

"clean room"

"dirty glasses"

"Čistoća"

"Sự sạch sẽ"

Guests are very happy with the View.

Bathroom is good.

Bed is acceptable.

"fantastic views"

"beautiful views"

"mini bar"

"sun beds"

Breakfast is excellent.

Guests are very happy with the Dining experience.

Guests are OK with the Pizza, Pasta, Salads, Snacks, etc.

"la carte"

"Frühstück"

"Käse"

"house wine"

Staff friendliness & competence is nice.

Service could be better.

Average Reception.

"Gästebetreuung"

"entertainment staff"

"bar staff"

"welcome meeting"

value for money could be better.

Great Food & drinks price.

"Leistungsverhältnis"

"Bestätigt"

Night life & dining is nice.

Average Transport (taxi, car rental, transfers).

Average Shopping.

"Möglichkeiten"

"Geschäfte"

"long way"

"tourist tax"
https://www.mayorlagrottaverde.com/en
Julia Holik
on

2019-03-19
via

Google
Absolut empfehlenswert für einen schönen Urlaub!
StellaTaut
on

2019-03-13
via

Tripadvisor.com
Our holiday was amazingly beautiful! The location is super, the food was good, adults only(for couples without kids who wants silence). The staff was very receptive and everything was at the highest level. Can't wait to visit them again when our bubba is bigger and can be left with granny:)
Brigitta Luttmer
on

2019-03-06
via

Google
Mooi, luxe hotel. Fijne bediening en schitterende kamer met zeezicht. Golfkarretjes brengen je evt.naar je appartement. Niet geschikt voor mensen die slecht ter been zijn.
Sakis Grammenos
on

2019-03-06
via

Google
Ένα από τα καλύτερα ξενοδοχεία της Κέρκυρας!
tomie4ever
on

2019-02-25
via

Tripadvisor.com
Ein wirklich TOP (Erwachsenen-)Hotel. Sauber, elegant, modern, weitläufig. Zum Strand nicht weit, aber die Strecke dahin ist steil und deshalb nicht für gehbehinderte geeignet. Zwei Pools vorhanden. Ein im neueren, ein im älteren Hotelteil vorhanden. Hauptrestaurant befindet sich im Altgebäude im vierten Stockwerk, die Lobbybar darüber im fünften. Eine Zweite Lobby, wo sich die Rezeption befindet, ist im neuen Gebäude, gleich nach den Parkplätzen, die nicht immer die vielen Autos (obwohl fast schon Saisonsende herrschte) beherbergen können. Unter der Rezeption befindet sich das ala carte Restaurants und Spa. Wo die anderen vier ala carte Restaurants sind, weiß ich leider nicht. Uns reichten die Speisen, die im Hauprestaurant angeboten wurden. Es war dort sehr gemütlich und wirklich top gepflegt. Leider gibt Warteschlangen vor dem Restaurant, da das Einlasskonzept nicht durchdacht ist. Man wird zum Tisch geführt, wenn etwas frei geworden ist. Wenn es keine Warteschlange gibt, kann man sich den Platz selbst wählen. Da es Abends aber Kleiderordnung gibt, "muss" man lange Hose tragen, sonst wird man nicht rein gelassen. Das habe ich persönlich einmal erlebt. Obwohl meine Ausgehhose knielang war, wurde ich am ersten Tag unseren Urlaubs nicht reingelassen, musste mich umziehen gehen. Es wäre nicht so schlimm gewesen, wenn alle Gäste so behandelt würden. Leider ist mir mehrmals und immer wieder aufgefallen, dass einige Gäste mit knielangen Hosen Abends ganz ohne irgendwelche Hinweise von der Einlass-Crew ins Restaurant reingelassen wurden. Das war absolut nicht in Ordnung, daher bewerte ich den Service mit mangelhaft - genauso wie mit dem Kaffee weiter unten. Die hochmedernen Deluxe- und Superiorzimmer befinden sich im neuen Komplexteil. Deluxe-Zimmer haben eine Dusche und sind etwas größer. Der Safe ist komplett kostenlos - extra toll! Ausblick ist immer in Richtung Meer. Er macht einen richtig erstaunlichen Eindruck. Da bekommt man zusätzlich wirklich tolle Urlaubsgefühle. Betten absolut bequem und nicht durchgelegen. Der Schlaf war daher so gesund, wie bei einem Baby. TV-Programme in deutsch gibt es reichlich. Ein Traum ist die "Tunnel Bar" am Strand, wo man sich in Ruhe beim Kaffee oder Drinks den Anblick des Meeres auf den sehr bequemen Sitzgruppe zu Gemüte führen kann. Leise und stimmungsvolle Musik rundet den Genuss komplett ab. Man fühlt sich hier fast schon wie im Himmel. Was fehlt, ist Kaffee aus einem Industrieautomat. Es wird nur der aus einem normalten geliefert. Oben in der Lobbybar kostet der "richtige" Kaffee leider auch für All Inklusive Gäste €2,50,-, was leider absolut nicht nachvollziehbar ist. In dem Fall schneidet der Service hier sehr schlecht ab. Ausblick aus dem Hauprestaurant und aus den Lobbys ist grandios. Essen im Hauptrestaurant schmeckt sehr gut. Snacks sind zw. 16:00 und 18:00 im Hauprestaurant zu bekommen. Im Hotel gibt es keine Kinder, scheint als ob dieses Resort nur für Erwachsene wäre. Das steht bei der Buchung nicht dabei. Auf anderen Webseiten ist wiederum dieser Hinweis mit dabei. Der Weg zum Strand nach unten ist steil, aber sehr gut "gepflastert". Wenn man zurück nach oben möchte, ist er für ältere oder gehbehinderte Menschen nicht einfach. Die Liegen am Strand sind sehr komfortabel und meistens hochwertig. Kein Ramsch. An den Pools aber genauso. Der Weg am Strand entlang ist nach ca. 15min. zu Ende. Und wenn der Himmel abends wolkenlos ist, sieht man sich gerne den Sonnenuntergang an, macht tolle Fotos. Wassertemperatur Mitte Oktober war toll, man konnte noch getrost im Meer baden. Wir empfehlen diese großartige Anlage wirklich uneingeschränkt. Es ist eines der schönsten und komfortabelsten Hotels, in denen wir je Urlaub gemacht haben. Natürlich gibt es Kleinigkeiten, die nicht gefallen. Diese sind aber eher drittrangig, brauchen nicht erwähnt werden. Vielen Dank an das gesamt Hotelteam.
Julie W
on

2019-02-04
via

Tripadvisor.com
Spent a wonderful 11 days here in May and can't wait to return again in May fir out 3rd visit. A beautiful hillside setting with lovely sun set and gorgeous views from near every room. The room are modern and clean and comfortable with stunning sea views. The evening entertainment is of a better standard than most places we have stayed and is a professional artist every night. The entertainment team headed by Lucas are friendly and inclusive. The food and restaurant are excellent and varied but a must is the Perla for breakfast which is smaller and more intimate than the main restaurant with gorgeous views. Also the Areti restaurant by the pool is excellent. Waiter service (Angela is lovely and always attentive) and all made fresh for you. Their loaded clay oven pizza is the best I've tasted. Be sure to book these early with Anastasia near reception. A coffee in the outside balcony taking in the breathing views is a lovely place to relax after meals. Then a stroll down the small slope into the village is just far enough, with a small selection of traditional bars , shops and restaurants, you can walk back along the boardwalk to the hotel or the Black Rock bar. There are regular coach trips into Corfu town for about 9 euros each right outside the hotel - book this at reception. The staff really make this hotel, they are so attentive, hardworking and friendly. Sophie who was new in the top was a lovely addition to the team and we are looking forward to seeing everyone again, especially Dawn the Guest Relations Manager who works tirelessly to make sure everyone has a lovely holiday. See you all again soon Julie and Martin
T3358NCalisonb
on

2019-01-31
via

Tripadvisor.com
My husband and I stayed here last year for 2 weeks in May. We had a lovely time and have booked to go back again. If you are expecting 5* luxury then this is not the place for you but having said that I am not paying those sorts of prices. The beach was nice although this was covered in seaweed by the hotel for all of the holiday but no fault of the hotel. Whilst there, some people moaned at the lack of entertainment but to be honest I didn't want that sort of holiday besides the pool areas are not overly large so would impinge on people's relaxing break. Others were moaning about the hills but to be honest it clearly says it is on a cliff and many steps so whose fault is that for not doing the research first? For me the food was great, I love the Greek tapas food, after all you are in Greece...I don't want to eat what I eat at home. Food is personal taste but they are doing their best to cater for most people. Italian restaurant is wonderful with views to die for , we ate there for breakfast which was a little quieter. The people are lovely and friendly....working hard. For me the biggest down side was the temperature of the pools....very cold. I do think early in the season they should try and take the chill off them as even my husband who is normally lives in the pool could not stay in long, it was particularly unpleasant. Staff were trying to improve things asking each evening how we rated the restaurants and to be fair we did see minor changes. Overall, a nice break, lovely views, nice food, can't wait to go back.
Greekgirl65
on

2019-01-18
via

Tripadvisor.com
Have stayed here twice now and just booked third visit. Amazing hotel with wonderful views over the bay. The staff are all friendly and very helpful. The hotel itself is very clean; the rooms are well equipped, comfy bed, and cleaned well. The choice of food in the buffet restaurant is the best we have experienced at an AI hotel, and the a la Carte restaurants are excellent. It was great to experience some 'professional' entertainment which was always enjoyable, as opposed to the usual "animation team" efforts. There is a lovely little village within walking distance, along a boardwalk across the beach past several tavernas. The village itself has a good assortment of shops, and bars offering an alternative evening's entertainment. Overall a fantastic hotel and lovely resort which I would thoroughly recommend.
epic_steffi
on

2019-01-13
via

Tripadvisor.com
Wir waren sehr von der Lage des Hotels begeistert! Die Anlage ist in einem Hang verbaut und man hat einen grandiosen Ausblick aufs Meer (fabelhafte Sonnenuntergänge). Achtung man muss sehr viel laufen, was uns persönlich nicht stört, aber wenn man schlecht zu Fuß ist das Hotel nicht zu empfehlen! Die Wege sind teilweise etwas steil bzw viele Treppen, aber so bleibt man fit im Urlaub
Monika Classen
on

2019-01-10
via

Google
Sehr schönes Hotel mit perfekter Aussicht
Gast
on

2019-01-01
via

Reisen.de
ein sehr schönes Hotel. Das Essen ist leider nicht so toll. Speisen sind immer kalt und geschmacklich nicht gut. Das Personal ist aber sehr bemüht. Die Sauberkeit ist sehr gut. Bei der Lage sollte man aber wirklich sehr gut zu Fuß sein.
HeikeR
on

2019-01-01
via

Reisen.de
Durch die Anzahl der Gebäude verteilten sich die Menschen recht gut. Es gab Nachts wenig Lärm, was allerdings auch auf die Zimmernachbarn ankommt. Der Weg zum Strand ist über Treppen, aber machbar - fördert die Kondition. Allerdings sollte man nicht gehbehindert sein. Am Pool und Strand stehen ausreichend Liegen und Sonnenschirme zur Verfügung. Man kan auch an der Strandbar sitzen. An der Rezeption wird auch deutsch gesprochen, die Bedienungen im Restaurant sprechen meist nur englisch. Das Spa ist empfehlenswert, die Damen sehr nett und die Anwendungen wie Massagen und Kosmetik sehr erholsam. Man sollte zumindest etwas Englisch sprechen - die Damen können kein Deutsch. Unser Zimmer war traumhaft in harmonischen Erdfarben gestrichen mit nur einigen kleinen Macken durch Abnutzung (je nachdem, wie sich die Gäste benehmen) , hatte ein bequemes, großes Doppelbett, eine Kaffeemaschine, Wasserkocher, Tassen und Gläser, alles war ok. Das Tollste war der schöne Balkon mit traumhaftem direktem Meerblick (Balkonbrüstung aus Klarglas), so konnten wir den Sonnenuntergang schön beobachten. Das Essen war gut, teilweise wiederholte es sich, es gab meist ein Sondergericht vom Grill (Fleisch, Fisch etc.). Salat, frisches Brot, Pommes, Nudeln, Fleisch, Gemüse, Dips - es war für jeden etwas dabei. Sicherlich schmeckt nicht alles so, wie man es in Deutschland gewohnt ist, aber dafür ist man eben nicht zu Hause. Das Nachtischbuffet war sehr vielfältig - Süßes, Eis, Kuchen, Obst, Quark. Hanglage am Strand; Felsen und Bäume als Umgebung, man muss schon etwas Bergauf- und Bergab gehen. Für Menschen mit Gehbehinderung nicht geeignet. Agios Goridios über den Strand in 10 Gehminuten erreichbar. EIn paar Restaurants, Shops, Supermärkte, Autovermietung, Geldautomat - klein und mit Charme. Fitness-Studio, Yoga, Pliates, Stretching, Meditation. Abends gemäßige Animation - nicht störend und meist nur an einer der Bars. Man kann draußen und drinnen sitzen. Wir hatten All inclusive- völlig entspannt konnten wir uns jederzeit Getränke holen, die auch Abends mit aufs Zimmer genommen werdne können, wenn man mag. Im großen und ganzen war es ein sehr schöner Urlaub mit Rundum-Sorglos-Paket, den wir gern auch mal wiederholen werden.
RichardB243
on

2018-12-31
via

Tripadvisor.com
The location of the hotel, and the views from it are superb. The food in the specialist restaurants was very good but we found the food in the buffet was poor when compared with other (cheaper) hotels we've experienced. That said it was considerably better than the buffet on the cruise ship we'd been on the previous week. The terrain is very steep so it's not great for walking, but overall we enjoyed our stay here and would recommend it.
Joachim
on

2018-12-31
via

HolidayCheck
Das Hotel ist in mehreren Etagen weitläufig an den Westhang gebaut. Die Anlage ist modern gestaltet und es gibt viele Möglichkeiten, draussen zu sitzen. Der Strand ist aus feinem Kies und durch Felsen in verschiedene Abschnitte unterteilt. Der Ausblick von den verschiedenen Terrassen auf die Bucht ist wunderschön. Wem das Treppen steigen schwer fällt, der kann fast überall ein Shuttle rufen, jedoch sollte man recht gut zu Fuß sein für diese Anlage, da sie ziemlich gross ist und nicht alle Bereiche per Fahrstuhl oder Shuttle erreichbar sind.
pk071290
on

2018-12-30
via

Tripadvisor.com
Had our honeymoon here in the summer and was the best holiday and place we could have chose. Location, staff, views, food. Couldn't fault it at all!! Would recommend to anyone!! Reasonably priced and lots of variety. All rooms looked very modern and all very clean and fresh!
doug howe
on

2018-12-12
via

Google
Really nice staff and really nice views. Clean and tidy hotel
Sorin
on

2018-12-03
via

Google
Brainscan01
on

2018-12-01
via

Reisen.de
Wunderschöner Platz, ruhig gelegen, kinderfrei, in einer Sackgasse gelegen, Strand nur von einer Seite begehbar, eine traumhafte Bucht! Mehr kann man nicht erwarten Schönes Zimmer mit traumhafer Aussicht aufs Meer, schöner gehts nicht! Durchweg positiv, perfekter Service von Morgens bis Abends Umfangreich, von allem etwas da, hauptsächlich landesübliche Speisen wie es sich gehört! Täglich wechselnd wie es sich gehört, absolut zu empfehlen Wunderschönes kleines Dörfchen, direkt am Berg gelegen, somit muss man gut zu Fuß sein. Aber es ist alles in 5min erreichbar was das Herz begehrt. Bushaltestelle ebenfalls direkt im Ort per Fuß erreichbar, besser geht s nicht. Hiervon haben wir, außer den allabendlichen Shows und Musikangeboten, nichts in Anspruch genommen, also keine Bewertung. Strand und Pool super, vorallem sauber und tägliche Wartung und Pflege sieht man! Absolut zu empfehlen, traumhafte Lage, traumhafter Strand! Aber wichtig: Man muss gut zu Fuß sein! Das Hotel liegt mitten an einem Hand, in einer kleinen Bergkluft, somit blickt man vom Strans aus auf den Berg, der aber keinerlei Schatten spendet! Die Liegen am Strand sowie Sonnenschirme und die Poolbar runden das Paket perfekt ab. Hat alles prima geklappt, Ausstellung der Unterlagen in time, Transport vor Ort sowie Abholung, Einführung im Hotel durch eine Reisebegleitung. Mehr haben wir nicht in Anspruch genommen, alles war wunderbar organisiert.
SazL2018
on

2018-11-26
via

Tripadvisor.com
I stayed here with a friend in September and had a wonderfully relaxing break. The restaurants were lovely - specific mention to Mania at Areti who was very welcoming and friendly. Would definitely recommend booking breakfasts at Perla and lunches at Areti. Also a big shout-out to Anastasia at restaurant reservations - nothing is too much trouble, she couldn't be more helpful and friendly! The resort is very hilly, but there are golf buggies if you need help. The pools were good, as was the beach, and the sun loungers were the most comfortable I've found anywhere! If there would be a negative, it would have to be the wasps, but that wasn't the hotel's fault! Finally, we went off site for dinner a couple of times - Sebastian's was lovely, as was Thalassa in Agios Gordios. And for a cheesy night with music - Mike's Bar!
Claudia Klein
on

2018-11-20
via

Google
Hotelanlage sauber und gepflegt