Mayor La Grotta Verde Grand Resort

,
,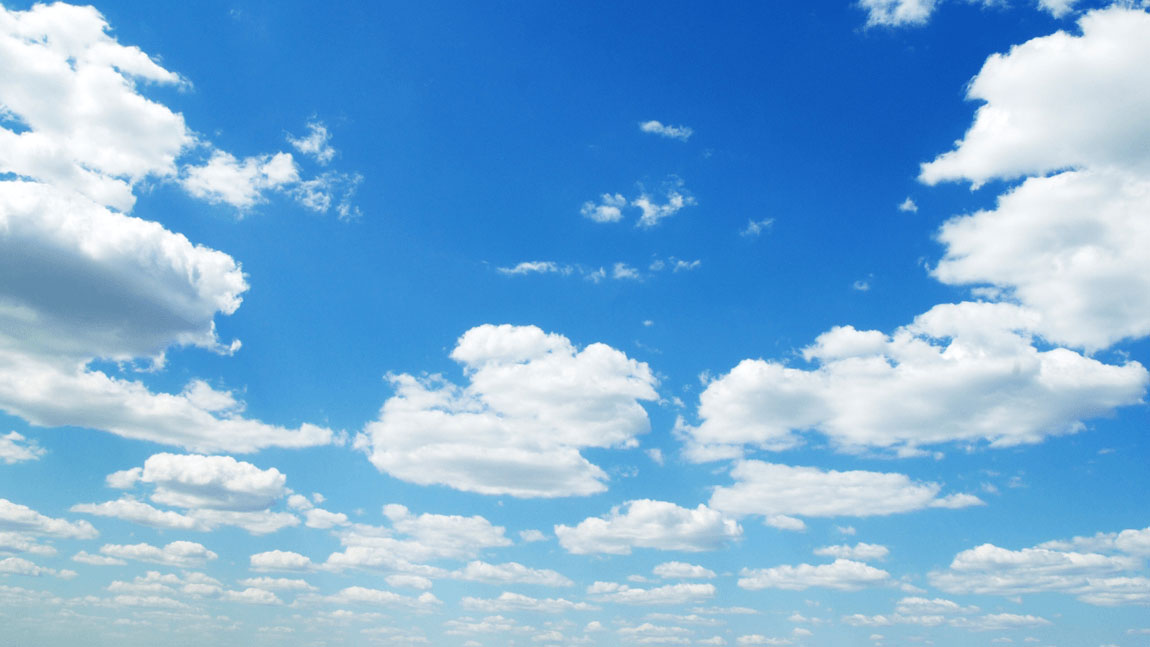 Most talked about:
Hotel Overall
Breakfast
View
Most satisfied with:
Balcony
Atmosphere, friendliness
View
Most disliked:
Bathroom cleanliness
TV
Atmosphere, friendliness is excellent.

Guests are OK with the Animation, entertainment, nightlife, music.

Couples friendly is nice.

"freundliches Personal"

"nettes Personal"

"Nettes Personal"

"lovely people"

Swimming Pool could be better.

Hotel age can be improved.

Sport facilities could be better.

"pool areas"

"pool bar"

"golf buggies"

"new building"

Average Overall CLEANLINESS.

Room cleanliness is good.

Dissatisfactory Bathroom cleanliness.

"Bath towels"

"sauberes Hotel"

"Room cleaning"

"Second room"

View is excellent.

Bathroom is good.

Bed is good.

"amazing views"

"great views"

"breathtaking view"

"sea views"

Guests are very happy with the Breakfast.

Great Dining experience.

Alcohol could be better.

"orange juice"

"good choice"

"la carte"

"serving staff"

Staff friendliness & competence is excellent.

Service is acceptable.

Reception is good.

"mobility issues"

"bar staff"

"français"

"new room"

value for money is nice.

Food & drinks price is acceptable.

"good value"

"Leistungsverhältnis"

"Bestätigt"

Great Night life & dining.

Guests are OK with the Tours & excursions.

Transport (taxi, car rental, transfers) is acceptable.

"hotel bus"

"steep slopes"

"Main Street"

"long way"
https://www.mayorlagrottaverde.com/en
Helen
on

2019-10-13
via

Booking.com
- Beds were hard and very uncomfortable
by A verified traveler
on

2019-10-12
via

Expedia
Like: accomodations, activities, personnel Dislikes: limited daily cleaning, lack of replacement of toiletries, iron & ironing board Overall experience was very nice.
Eileen K
on

2019-10-11
via

Tripadvisor.com
This hotel is perfect. The location is set in Corfu's national park which is stunningly beautiful. We found Agios Gordios in 1984 as backpackers. We returned the following year as young professionals and although we travel extensively for business and leisure, we return to this hotel at least once each year because it is so good. The core members of staff are all from Corfu and each and everyone of them genuinely want you to enjoy your holiday. The hotel employs Hotel Management/Hospitality students from around the world who are all totally professional and a pleasure to have around. There is the main restaurant which is a buffet service. There is plenty of choice at every meal. Everything is freshly cooked, nothing is left standing. Staff are replacing items constantly. If there is something in particular you want, just ask. The staff will go out of their way to accommodate. You can eat outside on the beautiful terrace or inside which has glass doors all around so you still get the gorgeous view. If you want a peaceful breakfast you can go to the Perla Restaurant. This becomes the Italian Restaurant in the evening and is highly recommended. The seafood tagliatelle is amazing. I wanted a different sauce than that on the menu. No problem. The chef made it exactly how I like it. The Greek restaurant next to the pool is fantastic for lunch, lots of choice and large portions. It's equally good for dinner. There is a french restaurant which is lovely. The hotel is very modern, spotlessly clean and all the rooms have an amazing sea view. The entertainment is good too. Although the hotel is all inclusive, it is worth cooling off during the day by having a nice cold beer/glass of wine in the traditional Greek tavernas on the beach, order some taramasalata/tsatsiki/bread, it's not expensive either. At night time, have a drink in any of the beach bars. They are all spotlessly clean and have a mixture of families, couples, singles. Agios remains unspoilt by commercialism which is rare these days. The hotel is fantastic and the staff make everyone so welcome, they are quite rightly proud of their home and want everyone to enjoy it too. The hotel is so good that it gets booked up well in advance. Honestly, do not be put off by bad reviews. You will not be disappointed.
Yaacov
on

2019-10-11
via

Booking.com
Amazing place with breathtaking view, great service, good restaurants. - Too big so you must walk a lot outside, especially problematic because it was raining for one day. coffee wasn't good.
Fatima
on

2019-10-11
via

Booking.com
Beautiful resort Great location Excellent views Great facilities Good food Cleanliness All inclusive - On check in day we were put in a suite without sea views even though we had booked a sea view room. We were told this was an upgrade but when I said I didn't want the room staff said a sea view room wouldn't be available until the next day. Found that a bit odd... we were finally moved next day.
Laurent M
on

2019-10-11
via

Tripadvisor.com
très bien reçu le soucis de la langue et malheureusement le transfert propose par l hôtel n est vraiment pas au top.pour nous personnellement ont a failli raté l avion.la le personnel de la réception a effectué" un travail remarquable et a était très réactif pour nous permettre de rentré .j espère de ne pas me tromper en disant un grand merci a alexandra.A coté de ça une vue a coupé le souffle des gens toujours souriant et une petite ballade en quad a un prix très raisonnable.encore merci a la réception de l hôtel.
jeffroc570
on

2019-10-09
via

Tripadvisor.com
Me and my fiancé have just returned after a weeks stay at Mayor lagrotta Verde We had a great time, don't listen too the negative reviews the place is amazing, the food was excellent in the buffet restaurant for breakfast, lunch and dinner, we ate in the Italian alacarte one evening which was nice too On arrival we were given room 2201 which had a slightly restricted view so the following day I asked too be moved and the hotel moved us without any problem, the beach is great as are the pool areas, never a problem with sun beds around the pools but the beach filled up pretty quickly which is understandably as it's so nice down there Yes there's steps and slopes so if you do have mobility issues this could be a concern but the hotel do have a buggy service Drinks were ok, all the staff were very friendly The views are amazing from all rooms, restaurants and bars especially sunset I would recommend this hotel no problem
Garry
on

2019-10-09
via

Booking.com
Everything Position overlooking ocean Fox great Entertainment great Staff superb - Nothing
Dainius
on

2019-10-09
via

Booking.com
We had a great time here. Starting from the most beautyful view in the whole island to the most pleasant and helpful staf. Highly recomended! - No complains
FrancescoDallAgata
on

2019-10-09
via

Tripadvisor.com
Non mi voglio soffermare su tanti dettagli. Struttura pulita la stanza vista ma re favolosa, location da favola, mare stupendo. Fórmula all inclusive top. Bar sulla spiaggia, in piscina.Se volete dimagrire attenti qua si mangia e si beve sempre. C'è anche lo spuntino ... del pomeriggio, Che volete di più.
Ker0sine
on

2019-10-08
via

Tripadvisor.com
I was sceptic at first when we booked this hotel because of the negative reviews, but after spending a week there I must say that we had a lovely vacation and don't regret going there. Some things one needs to take into account: 1. Hills and steps: the hotel is on a hill, so you WILL have to walk up and down quite a bit. We didn't mind the workout but older people might find it very difficult to move around. 2. Food: we had the all-inclusive package and still went out to have dinner in the nearest village. There is a big variety of dishes (also vegetarian) but the food quality just wasn't that great. Not for dinner and not for breakfast, everything was just OK, I would expect more from a 5 star hotel. 3. Drinks: the only thing drinkable was the beer. The wine, cocktails, coffee and even the so-called "orange juice" (an insult to all oranges out there) were terrible. The quality of the free drinks is shameful. One could get a normal cocktail though, for extra money. The good parts: 1. A beautiful private beach with clear water and soft sand. 2.Gorgeous sunsets. 3. Comfortable shuttle bus to Corfu Town for a reasonable price. The service was so-so. Some hotel workers were super nice, some were cold and grumpy. So if you expect something "wow", you will be disappointed, but if you're looking for a nice place to chill for a few days - that's a good option. A solid 4 stars from us.
DobbosWorld
on

2019-10-08
via

Tripadvisor.com
Upon arrival we were treated to top quality customer service, the restaurant was kept open for us to lunch. Magnificent views and sunsets from this bay were the best we have ever seen. Be prepared along with the views come the steps/hills. There are the phone stops where you can summon a buggy, so there is no excuse one can get around just use the facilities available. The bar staff were a great bunch who made you feel special. ALL staff were giving 100% to make our holiday unique. The Spa was a fabulous way to unwind and were experienced to put you at ease. The restaurant had a wide range of choice, cooked to perfection, we only ate in one of the specialist restaurants - Italian, and to be honest I preferred the main restaurant. Perhaps it was just bad choices on my behalf. The pool bar and beach bar were attentive and welcoming. The pools were a little chilly, however, with the sea as warm as a bath and safe swimming, it was little wonder that this was our place of choice. Our room was always kept clean and tidy and we enjoyed our view of the bay. We ventured into Corfu Town on the hotel bus which was prompt and comfortable. Entertainment was a mixed bag with quizzes/karaoke along with professional duo's, singers and Greek dancing. The lovely entertainment staff/holiday reps yet again stepped up to the mark making memorable experiences. This hotel is one of the loveliest, relaxing, picturesque places we have ever been to, a place to unwind and let your spirit come to life.
Jenherby
on

2019-10-08
via

Tripadvisor.com
Not a hotel for anyone with mobility issues as access to pools and beach is via very steep inclines and/or many steps. There are golf buggies that you can call but they do not go down to the beach or lower pool as these are accessed by steps. We booked late so had 11 nights in a room with plunge pool and jacuzzi. As it was Sept. the sun did not get onto the pool until late so it was quite cold. The room was a good size with a good sized bathroom with shower and plenty of shelf space. The wardrobe was a good size with plenty of coat hangers. Housekeeping left something to be desired. The towels were thin and grey and on two occasions we did not get any hand towels but that was swiftly sorted by reception. The bed was changed during our stay. The floors were dry mopped which left black strings of dust about and the patio area was not cleaned/swept during our time there. We found the staff to be friendly, attentive and efficient. The food was varied international buffet which was continually being replaced during mealtimes. We did find ourselves having to queue for breakfast now and again which felt a bit like being at school. This was possibly because people wanted to sit near the food whereas there was another seating area which was not so busy and was quieter. We used the Thea pool area which was generally quiet and the sun beds were comfortable and plentiful. We ate in the french restaurant which we enjoyed. However in the the Italian restaurant one of us had the pizza which was the thinnest, driest, most tasteless pizza ever experienced. Overall a pleasant stay despite the wasp problem as mentioned in other reviews which were present in the outside areas but was something the hotel had no control over.
Nina
on

2019-10-08
via

Booking.com
Very nice staff! Always communicative, always friendly. - The hotel should think about its plastic use. The drinks at the bar are all served in plastic cups. Every guest uses a new cup for every drink. Thats horrible. Maybe you can find a solution for this. Its urgent!
Sander
on

2019-10-07
via

Booking.com
Superligging en wat een uitzicht! Volledig afgelegen van andere hotels, dorpen,.. privéstrand was top! - Zeer weinig parking!
Chris H
on

2019-10-07
via

Tripadvisor.com
Our 2nd year here as we love the hotel . We had a deluxe double in the new building this year which was great- nice & quiet. We love having breakfast in the Perla restaurant & having lunch in the Areti- because you are waited on,we feel that we receive a personal service. thats what the holiday is all about. The food was equally as good this year as it was last year. One thing I would say is that the reception staff dont make it clear where you can eat . We ate every lunchtime at Areti, but no one said we could, we only found out ourselves from the previous year. Would definitely recommend this hotel, setting is beautiful with great views.
potters2018
on

2019-10-07
via

Tripadvisor.com
I can not understand the negative reviews of this hotel. I understand its not everyones cup of tea. But this hotel is fantastic its very clean and rooms are of good standard. Food was hot and varied. Drinks when you pay all inclusive it is watered down that the same in any country albiet spain,carribean,turkey. This is a value for money hotel in a stunning location. The only thing is there is a number of steps around the hotel do not for disabled people. I would personally recommend this hotel to anyone looking for a relaxing break. The sunsets are to die for in the evening
gerthornhill
on

2019-10-07
via

Tripadvisor.com
First things first. The airport in Corfu is not fit for purpose. It took over 3 hours to get to our hotel, keeping in mind according to Google maps it's 18 kilometres to the hotel. It took over 75 minutes just to get our bags then when you eventually get them you think at least we can now head to the hotel, no way, one you get your bags and get to arrivals you meet a queue of over 300 metres queuing to get to the TUI office for your transfer... Now for the hotel. this is not a 5 star and will never be. It does have a few 5 star elements such as the location and the staff. At best it a rather average 4 star. The rooms a rather small and cramped and perhaps the smallest bathrooms I'v ever had. The food is above average for a 4 star all inclusive, yes it does repeat itself and dishes that have been on for one meal do appear in the next meal but the difference is they must have a rather imaginative chef as they are presented and cooked with a touch of class. We had breakfast each morning in the Italian restaurant and is a must. Fabulous views while eating a lovely breakfast, they even have sparkling wine and orange juice to make your own mimosa. You can have dinner in each of the restaurants and are quite good so make use if them. The drinks are very good and plentiful. the pool area's are large and have the great sun lounges even on the beach. Speaking of the beach, its lovely and clean but a big long climb back up. This hotel in general is very hilly and is not for anyone who has mobility issues. There is a nice selection if bars and restraunts around the beach area. All in all quire a good hotel. great staff throughout the hotel from housekeeping to reception. I always end with asking 2 questions... 1. would I return..Yes..... And would I recommend it to a friend.. yes
Marina
on

2019-10-07
via

Booking.com
First of all, the location is amazing. Staff is also perfect. Food is tasty - The price seems to be a bit overpriced. Small area for evening activities
Carolin
on

2019-10-07
via

HolidayCheck
Das Hotel ist am Hang eines Berges gelegen und hat einen sehr schönen Sandstrand mit bequemen Sonnenliegen und einer gemütlichen Strandbar. Es handelt sich um ein Hotel nur für Erwachsene. Da wir im Urlaub hauptsächlich am Strand entspannen und im Meer schwimmen/schnorcheln wollten, war das Hotel für uns sehr gut geeignet.