Mayor La Grotta Verde Grand Resort

,
,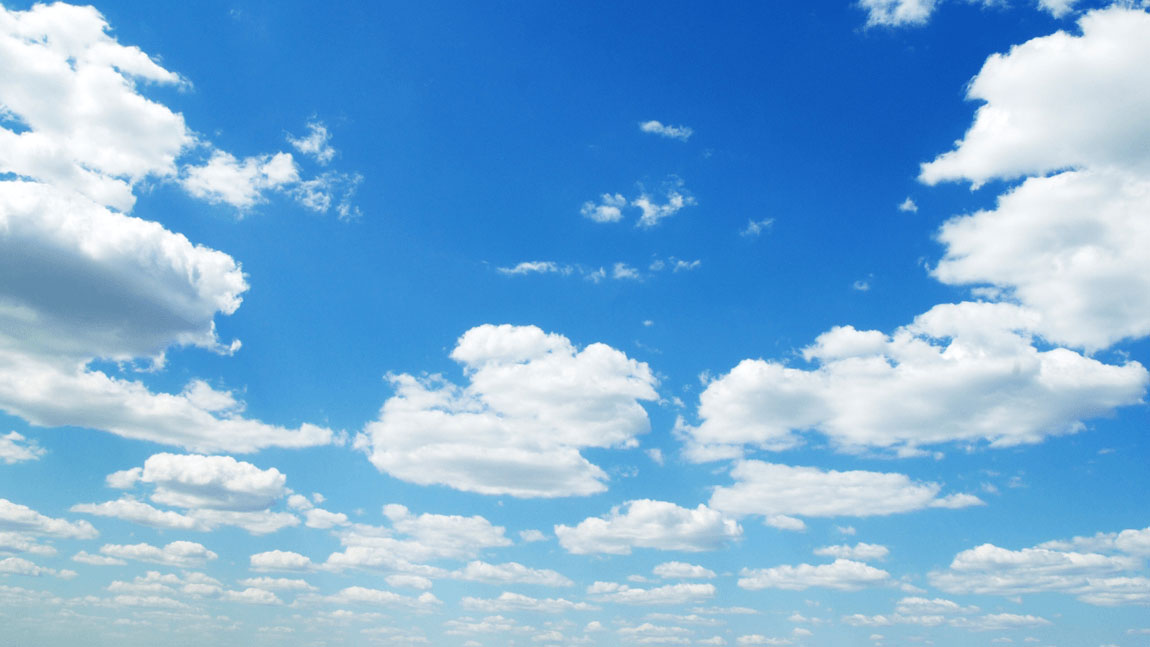 Most talked about:
Hotel Overall
Breakfast
Staff friendliness & competence
Most satisfied with:
Balcony
View
Atmosphere, friendliness
Most disliked:
Bathroom cleanliness
TV
Atmosphere, friendliness is excellent.

Animation, entertainment, nightlife, music is good.

Great Couples friendly.

"nettes Personal"

"Nettes Personal"

"lovely people"

"Freundliches Personal"

Swimming Pool is acceptable.

Average Hotel age.

Sport facilities is nice.

"pool areas"

"pool bars"

"beach area"

"quiet pool"

Average Overall CLEANLINESS.

Room cleanliness is good.

Guests are not happy with Bathroom cleanliness.

"Mini fridge"

"saubere Zimmer"

"nächsten Tag"

"second day"

View is excellent.

Average Bathroom.

Bed can be improved.

"English Channel"

"2nd floor"

"large bed"

"Main Street"

Breakfast is excellent.

Great Dining experience.

Pizza, Pasta, Salads, Snacks, etc can be improved.

"buffet style"

"last day"

"leckeres Essen"

"orange juice"

Staff friendliness & competence is excellent.

Service can be improved.

Reception is good.

"house keeping"

"public relations"

"member of staff"

"staff work"

value for money is nice.

Food & drinks price can be improved.

"good value"

"Leistungsverhältnis"

"Bestätigt"

Night life & dining is excellent.

Tours & excursions is good.

Transport (taxi, car rental, transfers) could be better.

"hotel bus"

"long way"

"steep slopes"

"minute walk"
https://www.mayorlagrottaverde.com/en
John Lambert
on

2019-08-25
via

Google
Kamil Trojanowski
on

2019-08-25
via

Google
Pięknie usytuowany, miła obsługa. Pobliskie knajpki z greckim klientem.
Florian
on

2019-08-24
via

HolidayCheck
Sehr Sauberes und Nobles Hotel. Perfekt wenn man sich erholen möchte. Bar Personal war sehr freundlich und zuvorkommend. Superlage.
veggieLisa
on

2019-08-24
via

Tripadvisor.com
Have just returned from a 7 day break with my 29 year old daughter. We had a great break. Arrived late at the hotel, check-in was pretty seamless. Taken by buggy to our deluxe room in the older part of the hotel. It was an ideal position as not far to the pools or beach and we were able to use the lift to restaurants, bars and gym. There's a short steep climb up to the reception area and Italian restaurant which wasn't a challenge for us. Would recommend that you get booked up asap for the a la carte restaurants, it wasn't very clear but I think that you can book 3 days at a time subject to availability, despite signing up within 12 hours of arrival some were already fully booked. Our room was fine, the firm mattresses suited us but if you are uncomfortable we spotted a store room full of mattress toppers, just ask. We found all of the staff to be kind and hard working. The cleaners attend to the rooms daily, tidying the beds though not changing the bedding, I'm ok with this as wouldn't change my bedding daily at home. We ran out of shampoo, left a note and were generously replenished on our return to the room. For anybody wanting to watch tv or use the dvd player the batteries are probably flat if they are not working so use the buttons on the devices. We visited Paleokastritsa for the day and Corfu town (booked through the reception) paid 12 and 9 Euro each for the coach/minibus. Didn't particularly find much to do in Corfu town but enjoyed Paleokastritsa. Even tried pony trekking at Island horses (more of a pony walk really as I'm quite frightened of horses!) Breakfast is 07.00 to 10.00 Lunch 12.30 - 15.00 Snacks 16.00 to 18.00 and dinner 18.30 to 21.30 We had breakfast at 08.30 daily in the Italian restaurant (nice and quiet) Most lunches in the buffet at around 1pm and never queued though it go very busy aroun 1.30. As a vegan I struggled with food, soya milk was available if you ask, though tasted perfumed. I don't feel that the chefs understand the concept of a plant based diet and dietary needs, I had very little protein for the week, walked into the local village, (which is a short walk along the beach boardwalks) to Sebastians which offered a few vegan options, staff very friendly, would recommend. if you are into running and hate treadmills this is a difficult location as it is so hilly with narrow windy roads and are no pavements. The distance to the village is too short and the local hotels place their deck chairs out almost into the sea. I tried a Pilates class and aqua aerobics.The Greek night is worth a visit especially after a few drinks. Spent a lot of time reading by the pools, you are issued a beach towel and are able to change it for a fresh one every couple of days. Check out is at 12 but you are able to use the facilities until you leave, our flight was 20.50 and our coach picked us up at 5pm. You can leave your luggage at reception once checked out. I would recommend that you book a room for showering and freshening up prior to your flight. You have 30 mins use of one of the superior rooms, it was interesting to see the difference though not sure I would pay to upgrade.
Marco159
on

2019-08-24
via

Booking.com
SERVIZI ECCELLENTI DISPONIBILITA' E FLESSIBILITA', ANCHE IL GIORNO DI PARTENZA ERANO PREVISTE TUTTE LE FACILITIES DELL'ALL INCLUSIVE, IL POSTO POI E' SPETTACOLARE - DIREI NULLA, UNICA NOTA RIGUARDA LA PRENOTAZIONE DEI RISTORANTI NON POSSIBILE DA FARE PRIMA DI ARRIVARE MA PER CHI STA SOLO 3 NOTTI I RISTORANTI RISULTANO GIA' PIENI, STESSA DISCORSO PER IL MASSAGGIO GRATUITO, MA IL RISTORANTE SENZA PRENOTAZIONE A BUFFET ERA COMUNQUE MOLTO BUONO, E SIAMO RIUSCITI A FARE L'ULTIMA SERA LA CENA ALL'ARETI OTTIMI PIATTI E SERVIZIO
por un cliente real 
on

2019-08-23
via

Expedia
Si trova in una posizione panoramica fantastica. ha un buon servizio spiaggia , ma il cibo del ristorante a buffet è un po scadente
Johannes
on

2019-08-21
via

HolidayCheck
Perfekter Urlaub! Sehr ruhige Anlage mit schönem Sandstrand und hoteleigenen bequemen Liegen sowohl bei allen Pools und auch am Strand. Zimmer sind auf mehrere Blöcke verteilt. Die unterschiedlichen Restaurants ebenso.
Annika
on

2019-08-21
via

HolidayCheck
Wir hatten einen wundervollen Urlaub mit ausgezeichnetem Service, perfektem Essen und leckeren Cocktails. Auch der schöne Sandstrand und die wunderschönen Sonnenuntergänge haben es unvergesslich gemacht.
jebradders
on

2019-08-20
via

Tripadvisor.com
Hotel is wonderful ,staff are fantastic and food is really good but the hotel is set into a cliff which is a beautiful setting but the hills and the steps are a nightmare if you struggle a little although there are buggies to transport you the beach has 70 plus steps without the steep incline to get back up without any buggies to help .We loved this hotel but could not visit the beach due to the steep hill.
Tom C
on

2019-08-20
via

Tripadvisor.com
We've arrived on the 30th of July. This was already the third year we've gone to Mayor La Grotta Verde because we still think this is an amazing hotel. Because we arrived early at the hotel, our room was not ready yet but we could get a towel from the reception so that we've got the possibility to swim. At around 14:30, our room was ready and fortunately we were in the same building as last year. This room had again a spectacular view over the ocean. There wasn't changed anything in the public area's or at the pool. At the morning, there is absolutely no race for a sunbed and what we had experienced on our first day is that you can get a sunbed at any moment of the day. The beach umbrellas however are all used well so if you are later at the pool (especially in the afternoon), please keep in mind that all beach umbrellas may be occupied. At the pool the wooden floors get slippery if they get wet. The animation team Simas and beáta were very friendly and organize great activities like darts or poolgames. All day the animation team organizes great activities, but the favorite during the holiday was waterpolo which became very popular. At 21:00 every night there is a show and at Mondays there is Greek Night. These shows are on the roof or in the lounge of the main building, but there is ofcourse also the possibility to just sit and relax with a good cocktail and enjoy the beautiful sunsets. The bars in the hotel offer all good all-inclusive cocktails and in the main building they offer a little snack around 21:15 or 21:30 in the main building to all guests, which I think is very nice thing to do. Besides the main restaurant which has variations in dinner every day, you can also dinner one time at each of the other restaurants (Greek, French & Italian). These restaurants have good food and offer a great service. The pace between dinners however is pretty quick but this will slow down if you request. So summarizing... We had again a great holiday at Mayor La Grotta Verde Grand Resort and I would certainly recommand this hotel to other people. Tom
Gabriella
on

2019-08-20
via

Booking.com
Posizione ottima - Frutta e dolci di scarsa qualità
Pamsmith1000
on

2019-08-19
via

Tripadvisor.com
I took my daughter to this resort as her first trip to Corfu, the hotel is great, the location good and all was as described, however we found that there weren't enough seats to watch the entertainment, which was very poor! We were unfairly treated in comparison to the couple's that were staying here, one evening the water was cut off, we went to eat in the Greek restaurant and the couple before and after us were offered a free bottle of wine as compensation, we weren't offered anything! We were also ignored a lot in the main restaurant by one older waiter who wouldn't engage with us to serve us drinks! Other than that it lived up to its description
Jackie H
on

2019-08-19
via

Tripadvisor.com
Having been recommended this hotel by a friend who has been regularly visiting here for 30 years, I was totally blown away by how wonderful this place is! The hotel is beautifully situated overlooking a bay and gorgeous beach in one of the nicest parts of Corfu. From arrival to departure, service was outstanding. We had a fabulous plunge pool room which had been specially decorated for our anniversary before we arrived along with a bottle of bubbly. The views, particularly as the sun set were out of this world. The bed was really comfortable and the room spacious, clean and well maintained. All food we sampled was delicious and our particular favourite was the Greek a la carte restaurant where we dined most lunchtimes. The staff here are amazing and work so hard to deliver an outstanding professional service. We also enjoyed the Italian and French a la carte restaurants. The booking system for these meals is highly organised and perfectly managed by the lovely lady on reception, for whom nothing was too much trouble. In addition the Guest relations manager Dawn is super and organised a beautiful bouquet of flowers for our wedding anniversary. All of the reception staff were brilliant, switching between multiple languages with ease and proficiency. We loved the swimming pool near the Greek restaurant for a pre breakfast swim and the wonderful beach where you could wile away the hours either on the very comfortable and plentiful sun beds or sitting in a deck chair reading with feet in the waves. Would I recommend this hotel? With no hesitation whatsoever, we have travelled to many top class hotels and this one is right at the top of our list. It is SO relaxing there and the adults only environment means you can chill out from morning until night. We will be returning as soon as we can as we loved it that much! Thank you Mayor La Grotta Verde for giving us a perfect holiday - you were simply superb.
Claire
on

2019-08-19
via

Booking.com
Calme, vue magnifique de tout l'hôtel, terrasses bien exploitées Plage agréable, sable mêlé de quelques galets, alternance de périodes de vagues et de mer très calme permettant de nager loin dans une mer translucide, mais snorkeling peu intéressant devant l'hôtel (peu poissonneux) Transats et parasols de piscine et plage de bonne qualité et confortables Beaucoup de rangement dans les chambres Bouilloire dans la chambre avec réassort quotidien des thés et cafés Personnel des bars et restaurants efficaces Très joli buffet, beaucoup de choix même si dans la durée on retrouve les mêmes aliments. Beaucoup de plats locaux et faits maison , très bons desserts. Vins locaux corrects Hôtel à moins de 30 minutes de l'aéroport - Ménage dans les chambres insuffisant au cours du séjour Très peu d'espace de rangement dans la salle de bains Manque de wc dans les espaces communs +++ Confort des lits moyen, dessus de lit sale Serviettes de plage ne pouvant être changées que tous les 2 jours
claireleakey
on

2019-08-18
via

Tripadvisor.com
We stayed here for 10 days at the start of August and we cannot wait to return. The hotel is situated in the hillside and the views of the sea are fantastic, the beach is down some steps but does not take long at all and to be honest, with the amount of food and drink on offer ....... the walk was welcomed. The buffet restaurant was good and a good variety of food on offer, my husband requires a gluten free diet and the chefs were on hand to let us know what he could eat, which apart from the obvious like bread and pasta , most dishes were suitable. The A la Carte restaurants were excellent, food, service and simply amazing views from the Italian called Perla and the ocean view, which served french cuisine. The greek restaurant, Aretki served authentic Greek with great waiters as well. We loved Perla for breakfast, and booked this when we could at no extra cost, simply fabulous start to the day. The hotel is 10 minutes walk from the village and shops, either via the beach or down the road, many shops and bars and worth visiting. Room was in the main block and overlooked the beach and one of the two pools, comfortable and clean, fresh bottled water given every day in the room, which was a huge help and saved carrying back from the village. There are shops in resort which are well stocked, gym and spa all there if that's what you like. Hotel staff were all very friendly and very helpful, Dawn in guest relations is just brilliant, thank you. We cannot wait to return.
Sébastien
on

2019-08-18
via

Booking.com
La vue magnifique, la plage, la piscine, les transats à disposition sur la piscine et la plage très confortable, les couches de soleil. - Les boissons très cheap, le ménage moyen, l'attitude de certains membres du personnel.
Claudia
on

2019-08-18
via

Booking.com
The food was very good overall, plenty of choice in the buffet, all very fresh. Proximity to the beach was great, and the staff always very friendly and professional. - Not anyone's fault really, but there were plenty of wasps around. Other than that, everything was perfect.
Laszlo
on

2019-08-18
via

Booking.com
Privelistea , mancarea, personalul, linistea.
Christine
on

2019-08-18
via

HolidayCheck
Das Hotel liegt genau wie im Prospekt beschrieben an einem Hang und die Lage und der Ausblick sind einfach traumhaft . Es besteht aus mehreren Gebäuden, wobei die Zimmer fast alle einen überwältigenden Ausblick aufs Meer haben.
Carola
on

2019-08-18
via

HolidayCheck
Wir verbrachten 2 sehr schöne Wochen in diesem Hotel. Die Lage ist einfach fantastisch. Das Hotel ist in einen Berg gebaut, die Zimmer alle mit Meerblick, die Sonnenuntergänge einfach spektakulär. Der Strand unterhalb des Hotels war ausreichend groß, die Strandliegen sehr bequem und auch eine Strandbar vorhanden mit sehr netter Bedienung. Das Essen in Buffetform war sehr schmackhaft und abwechslungsreich. Auch wer nicht alles isst, so wie ich hat doch immer etwas gefunden. Die Servicekräfte waren stets bemüht um das Wohl der Gäste. Das einzige was uns nicht gefiel waren die unsauberen Kaffeekannen zum Frühstück. Unser Zimmer war ausreichend groß, nur die Zimmerreinigung lässt etwas zu wünschen übrig. Besonders nervig war, dass die Zimmerkarte ständig an der Rezeption neu aufgeladen werden musste. Unser Zimmer war im Hauptgebäude. Man konnte am Anfang des Urlaubs eine kostenlose Massage für 15 Minuten in Anspruch nehmen. Danach allerdings fand ein Gespräch statt um uns weitere sehr überteuerte Massagen aufzuzwingen. Da wir aber verneinten, weil es uns einfach wirklich zu teuer war (über 100,- Euro) war es mit der Freundlichkeit dieses Personals vorbei. Alles in allem war es ein sehr erholsamer Urlaub und wir würden jederzeit wieder in diesem Hotel einchecken. Erwähnenswert ist auch die gute Betreuung von Tina, welche für die deutschen Gäste immer als Ansprechpartner zur Verfügung stand.