Mayor La Grotta Verde Grand Resort

,
,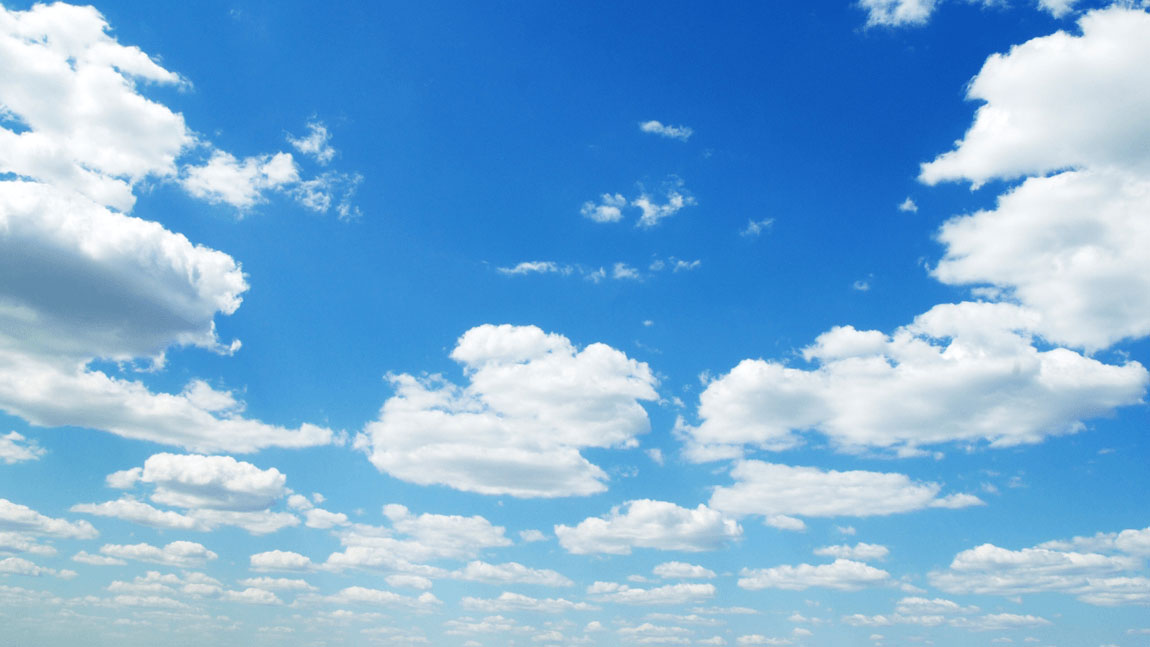 Most talked about:
Hotel Overall
Breakfast
View
Most satisfied with:
Balcony
Atmosphere, friendliness
View
Most disliked:
Elderly friendly
TV
Bathroom size
Atmosphere, friendliness is nice.

Animation, entertainment, nightlife, music can be improved.

Guests are very happy with the Couples friendly.

"ältere Menschen"

"personal preference"

"Sterne Hotel"

"freundliches Personal"

Average Swimming Pool.

Hotel age is good.

Sport facilities is acceptable.

"main building"

"small side"

"lobby bar"

"golf buggies"

Average Overall CLEANLINESS.

Room cleanliness can be improved.

Dissatisfactory Bathroom cleanliness.

"sauberes Hotel"

"Großflächig"

"Second day"

"Bath towels"

Guests are very happy with the View.

Bathroom could be better.

Bed can be improved.

"great view"

"great views"

"sun beds"

"Handtücher"

Breakfast is nice.

Dining experience is nice.

Alcohol could be better.

"only good thing"

"dinner buffet"

"orange juice"

"good choice"

Staff friendliness & competence is nice.

Guests are OK with the Service.

Average Reception.

"Accueil chaleureux"

"bar staff"

"staff work"

"good time"

value for money is nice.

Great Food & drinks price.

"good value"

"Leistungsverhältnis"

"Bestätigt"

Guests are very happy with the Night life & dining.

Average Transport (taxi, car rental, transfers).

Guests are OK with the Tours & excursions.

"steep hill"

"restaurant reservations"

"local shops"

"steep slopes"

Guests are OK with the Wifi price.
https://www.mayorlagrottaverde.com/en
Stephi Wahrmann
on

2020-05-10
via

Google
Traumhaftschöner Urlaub ☀️
PETRA KVASNICKOVA
on

2020-01-30
via

Google
It has been great. All inclusive facilities are great, view, swimming pool, balcony, cocktails. Just a pity that guests didn t want to play any games
Gerhard Wenig
on

2020-01-20
via

Google
Thomas
on

2020-01-14
via

HolidayCheck
ein super Hotel mir sehr Freundlichem Personal, Toll gelegen mit einer Wunderschönen Aussicht von der Poolbar auf das Meer!!
Frederique Pfalzgraf
on

2019-12-30
via

Google
Accueil chaleureux et convivial repas très bien chambre avec vue sur la mer extraordinaire coucher de soleil vacances géniale
Jasmin Kurzweil
on

2019-12-29
via

Google
Sehr schönes, sauberes Hotel mit tollem Pool & Sandstrand
Bettina Schmitz
on

2019-12-25
via

Google
Top Erwachsenen Hotel mit gutem Service gutem Essen in einer Spitzen lage. MITARBEITER hoch motiviert in stehst sehr freundlich. Sehr zu empfehlen!!!
by A verified traveler 
on

2019-11-27
via

Expedia
The hotel is in a lovely location, one of the most beautiful. Beautiful view from the room, lovely beach, good food. You can give up the Italian gourmet restaurant (not better than the standard dining room) Greek and French we could not get a place so no opinion. Good internet. Attentive and courteous service.
by A verified traveler 
on

2019-11-27
via

Orbitz
The hotel is in a lovely location, one of the most beautiful. Beautiful view from the room, lovely beach, good food. You can give up the Italian gourmet restaurant (not better than the standard dining room) Greek and French we could not get a place so no opinion. Good internet. Attentive and courteous service.
Azad K
on

2019-11-06
via

Google
Fabulous location with lovely sea views. Staff are very pleasant. The food in the buffet restaurant is repetitive. The Greek a la carte restaurant was disappointing. Thoroughly enjoyed the Italian and French restaurant. The entertainment was very poor. Very hilly coming back from the beach. The room are a bit on the small side but the seaview from the balcony is fantastic. We enjoyed our stay as the weather very good and hot for mid October.
Alexander
on

2019-11-05
via

HolidayCheck
super Lage, schöner Strand , gutes Essen, schöne Sonnenuntergänge , allerdings weite Wege zwischen den einzelnen Gebäuden ,es geht Bergauf und ab
Cathy R
on

2019-11-05
via

Tripadvisor.com
What a location! I don't think you could find better uninterrupted views. Every sunset was magical! The room was comfortable with a good size balcony-only thing I would say is it could have been cleaned a bit better each day as it had become a bit dusty. But great sleep and warm shower! All inclusive package was great (definitely put on a couple of pounds!) but as advise for anyone about to travel, the earlier you go to the time slots for food the less crowded it will be! Still not an issue as they're always replenishing the food. The other restaurants on site are lovely-would highly recommend a visit. Unlimited drinks by the pool was fab, I dread to think how many mimosas I had! The pool facilities are great with plenty of very comfy sun beds and you're so close to the wonderful beach. Staff are lovely and incredible helpful. I suffered an allergic reaction and needed to get some medicine. They organised a taxi to the pharmacy for me in seconds. Our flight was just before midnight and we were worried about hanging around all day. Luckily they have a late check out system which you can pay a bit extra for. Our room wasn't available for late checkout so they provided us with another fabulous room from 12-6pm which meant we had a full extra days holiday with access to the all inclusive meals also. Thank you to Dawn Doukas, the wonderful guest relations manager who couldn't have been more helpful. We are already planning our next trip back on May/June and are looking to upgrade to one of their stunning plunge pool rooms! If you're looking to just relax and enjoy the sound of the waves-this is the place for you!
Theresa
on

2019-10-31
via

HolidayCheck
Sehr liebenswert! Sehr sauber und ein tolles Ambiente! Großflächig ,dementsprechend gibt es viel zu erkunden. Wirklich empfehlenswert!
MRB1955
on

2019-10-31
via

Tripadvisor.com
First of all, if you are in anyway restricted in walking this is not the place for you. The hotel is well spread out and there are lots and lots of steps and steep paths. Having said that the hotel is clean and the staff friendly and helpful. The meals are varied and plentiful and the all inclusive drinks are of a decent quality. The dine around scheme gives you access to three restaurants apart from the main dining room. My own preference was for the French restaurant which was very good. If you like giant portions go for the Greek restaurant (there Pastitsada is excellent). We had a fantastic week of weather at the end of October and every night saw a beautiful sunset, nice to watch with something long and alcoholic. One minor problem is that the sun does not get above the hill behind the hotel until noon at this time of year so everything is in shade until then, all good for the late risers though as the sun soon warms everything up. As is the norm don't expect British 5* standards, people who do are being very unrealistic and heading for a disappointment. We had a very good holiday and I would happily recommend the hotel to others.
pammywonder
on

2019-10-30
via

Tripadvisor.com
I Loved the views right around the resort the rooms were comfortable and clean. Thanks for the room service staff that were very efficient. The food was absolutely amazing so much to choose from. The staff were very friendly and helpful, although we went at the end of the season this was not an issue as we still had enough entertainment to keep us occupied. The only downside was the presence of quite a few flies, which I believe was an improvement on previous years, If something could be done about the flies and wasps to keep them away from from the restaurants that would make a perfect Holiday..Other than that which is hardly a fault of the Resort the I will definitely be returning int the future .
von einem verifizierten Reisenden
on

2019-10-29
via

Expedia
die Lage war super, die Ausstattung super, es war sehr sauber.
Samirel
on

2019-10-29
via

Booking.com
The location was perfect, food was good, cleaning was good, bar on the beach good, polite staff, - We had request quite room in the main building at upper floor on the see side, they try to give us one room in back side building, we refuse that, then we got one at first floor, Second day finally they give us the requested room after a short discussion The program for changing beach towels, it is extremely inappropriate.
Jules W
on

2019-10-28
via

Tripadvisor.com
Stayed here for two weeks in September. There was a few things we noticed around the hotel that made us think it wasn't a five star hotel but we still loved it and would go back. The staff are very friendly and polite. We had no issues with the food, never bothered booking the other restaurants as we were satisfied with the buffet. Our room was perfect, right above the pool bar so we didn't have any hiking like some of the other guests. If you didn't like trudging uphill back to your room, the staff would come and get you so that shouldn't be a problem. My only fault was with the market area outside seating. It's was so uncomfortable. You either have to have 10 foot long legs or 59 cushions behind your back!
johno497
on

2019-10-27
via

Tripadvisor.com
Stayed here for two weeks, all inclusive through TUI. The hotel has a great location although is built into a hill so be prepared to walk up and down or rely on the golf buggies for taxi to each area. The hotel is nice with good quality reception and bar areas, as well restaurants which we visited all. The one disappointment was our room, we booked the superior double room with sea view but basically this is their standard double room; do not know what the superior means. When we first entered the room we felt it was small, underwhelming and the bathroom had a simple over bath shower. We visited reception to establish what other rooms were available in the hotel but the receptionist didn't tell us as they kept saying they were full and didn't know when another room would be available; all I wanted to know what other room types they had at this point but couldn't get anywhere. We then spoke with their customer relations manager who was better at communication but also advised they were full and could not advise alternative room availability for 3 to 7 days. Disappointed to say we received no communication from their reception or customer manager after both taking the action to find an alternative room for us. I would it make it clear that we were not looking for a free upgrade I purely wanted to be comfortable during our two week stay which I confirmed to their customer services manager. The room we had was small and tight with a very dated bathroom, shower was a mixer above the bath which sprayed a good portion of the room when you had a shower. Every night there would be a build up of nasty smell from the drains which we assume because we were on the ground floor. From speaking to other guests there sounds like the newer blocks are a lot better but we never got to see these or even compare size as no one from the hotel would provide us with information. The customer services is the let down of this hotel as the rest of the staff do everything for you! It did feel the management were squeezing the staff to the minimum as well as food and drink within the last week of the season which reflected badly in the hotel. The buffet restaurant always has something to eat with good variety and quality. The bars are the best with really good staff that work within them. We visited the spa who offer various services which we really enjoyed a variety of treatments. Overall good hotel, TUI rate this hotel as 5 but hotel is actually 4* and would question if all the rooms are up to this standard. Depending on what you pay to stay here would confirm good value as if we had paid top dollar then We would have been disappointed with the hotel room and comfort of stay.
Peter
on

2019-10-27
via

HolidayCheck
Schön Angelegte Anlage,Leider für " Fusslahme" nicht geeignet.Kurze Fahrt vom Flughafen zum Hotel,Das ganze Personal war sehr nett.