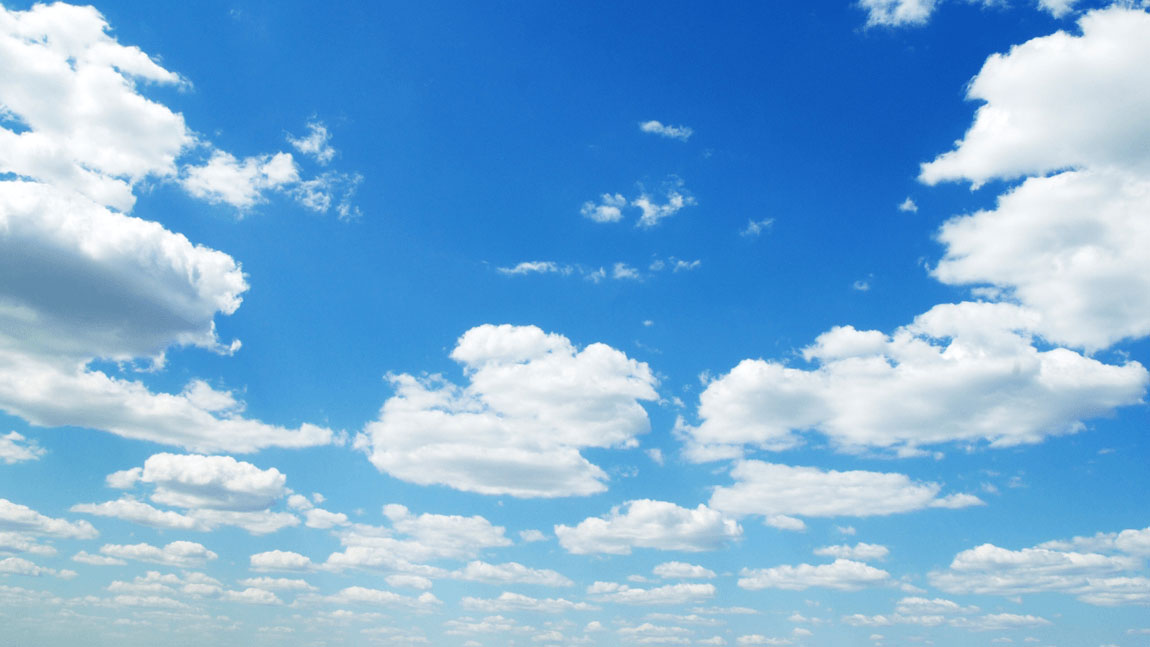 Most talked about:
Hotel Overall
Swimming Pool
Grounds & exterior
Most satisfied with:
Bathroom cleanliness
Star rating
Food & drinks price
Atmosphere, friendliness is nice.

Guests are OK with the Animation, entertainment, nightlife, music.

Family & kids friendly is excellent.

"tolles Personal tolle"

"young couples"

"freundliches Personal Egal"

"freundliches personal"

Swimming Pool is excellent.

Sport facilities can be improved.

Average Hotel age.

"pool area"

"Sentido Blue"

"eigenem Pool"

"private pool"

Guests are very happy with the Overall CLEANLINESS.

Room cleanliness can be improved.

Bathroom cleanliness is nice.

"Hygiëne"

"Tisztaság"

"sauber und gepflegt"

"gepflegte Anlage"

Room size is excellent.

Great View.

Bathroom is good.

"sea view"

"geräumig"

"Gebäuden"

"Hôtel calme"

Breakfast is excellent.

Dining experience could be better.

Alcohol is nice.

"la carte"

"ber essen"

"leckere Essen"

"DINNER TIME"

Staff friendliness & competence is excellent.

Service is excellent.

Reception is nice.

"bar staff"

"friendly reception staff"

"Personal stets freundlich"

"bestätigt"

value for money is excellent.

Food price is nice.

Food & drinks price is nice.

Night life & dining is nice.

Great Shopping.

Neighbourhood & area is excellent.

"Nähe zum Strand"

"Auswahl von Brot"

"großzügigen Balkon"

"Promenade perfekt"

Guests are very happy with the Wifi price.

"Kühlschrank und Wlan waren kostenlos"
http://www.bluesea.gr/
priestley
on

2018-06-16
via

Zoover
love the staff lovly atmosphere
Carly Pickering
on

2018-06-15
via

Facebook
Me & my partner stayed here for 2 weeks, upon arrival we had the warmest welcome. And wow what a beautiful place to stay, everything was perfect about our stay, before arrival I requested a double bed for our room which was granted, our room was cleaned everyday, our room was also just in the perfect location for us, food was different each day which was beautiful too. Everyone is so helpful & friendly, nothing is ever too much trouble. Thank you for a lovely stay. X
donjo
on

2018-06-15
via

Zoover
first class service and super friendly staff. one tip would be to have container on restaurant tables for egg shells and used tea bags etc
priestley
on

2018-06-15
via

Zoover
love the staff lovly atmosphere
Lynn Remsbury
on

2018-06-14
via

Facebook
Just got back from Sentido Blue Beach and can honestly say how impressed we were. I don't normally do all inclusive as I hate queuing for food, crowds and my hate of all hates is getting up and never getting a sun bed unless your there at the crack of dawn but was looking for a girly holiday with my cousin and we wanted just to chill as as the reviews were good, thought we would give it a go. Whatever time we got up we got a sunbed, even on the beach, we never queued for foo...d, the food was so good and as vegetarians we thought we would struggle but they cater for everyone and asked when we checked in if we have an dietary requirements. The a la carte was delicious. 5 courses and you struggle finishing it. We had 2 brilliant massages in the spa - the therapists were lovely. Thank you ! George and Evan in the main bar - their service was outstanding. Once they meet you, they remembered your name, drink and always had a smile and chat. The drinks were all branded The staff at the snack bar and the pool bar were brilliant too, even at the last minute they would serve you food and drink. All in all what makes this place so good is the staff - they go the extra mile to make sure you enjoy your holiday, so friendly and helpful Would I go back with my family ..... Yes See More
Clive
on

2018-06-14
via

Zoover
friendly and helpful always smiling
alex and josefin
on

2018-06-14
via

Zoover
thanks a lot for opening up the gym earlier and the great service and friendly staff!
Peter Schneider
on

2018-06-13
via

Facebook
Sylvia
on

2018-06-13
via

HolidayCheck
ea war alles wunderbar - um die Highlights aufzuführen, reicht der Platz nicht aus! Besonders hervorzuheben ist hier die Freundlichkeit des Personals !
gemmabobby
on

2018-06-13
via

Tripadvisor.com
Such a fantastic hotel! Very clean, lots of variety of different foods. The pools are very clean, kids loved them. The beach is vey well maintained. The staff are amazing go above and beyond to make sure your stay is amazing. We went in a large party for our wedding. As the wedding couple, we were blown away by how they made us feel. Champagne on arrival, our room decorated with flowers everyday. Nikos arranged everything for us down to the finest detail and couldn't of made our day any more perfect than what it was. The evening meal was excellent, the lamb was one of the best dishes. Very secluded area so made our ceremony intimate. Cannot thank them enough. Would highly recommend this hotel to anyone. Will take away lots of happy memories from our stay. Thank you Mr and Mrs McManus
Ursula
on

2018-06-12
via

HolidayCheck
Es ist wie eine kleine Stadt,sehr gepflegt der große Garten und die Zimmer sind ordentlich und sauber.Es sind 2 stöckige Häuser unten Terrasse und oben Balkon.Nachts hört man kein Lärm und Morgens wird man von der Sonne geweckt.
Reinhard
on

2018-06-12
via

HolidayCheck
Super gelegenes Hotel mit aufgezeichneter Küche und sehr gutem Service. Verbesserungsfähig ist allerdings der Dresscode während des Abendessens.
di
on

2018-06-12
via

Zoover
vriendelijk personeel en goede service
K Pack
on

2018-06-12
via

Zoover
the staff are amazing,so happy and welcoming!
carly pickering
on

2018-06-12
via

Zoover
fantastic hotel, very friendly and helpful staff
Darren Headleand /Daz
on

2018-06-12
via

Zoover
how helpful the staff are, the whole hotal site is stunning.....
reppis90
on

2018-06-12
via

Tripadvisor.com
Unsere erste Kreta Reise führte uns in dieses Hotel. Die gepflegte Anlage liegt genau am Meer und ist sehr weitläufig. Es gibt mehrere Pools und auch Liegen direkt am Strand. Das gesamte Personal war sehr freundlich und zuvorkommend. Wir hatten all inclusive gebucht und waren mit dem Angebot der Speisen und Getränke äußerst zufrieden. Am Abend fanden wechselnde Themenessen statt, aber auch Mittags war das Essen sehr abwechslungsreich. Unser Zimmer mit Meerblick hatte eine normale angenehme Größe. Es war sehr gut gereinigt, könnte aber mal ein Facelifting vertragen. Das und das komplizierte Verfahren mit den Poolhandtüchern wären auch meine einzigen Kritikpunkte. Vom Hotel kann man zu Fuss durch Stalis laufen oder nach Malia in die Alt-Stadt. Eine Bushaltestelle war ebenfalls genau vor dem Haus.
Kevin
on

2018-06-11
via

HolidayCheck
Wenn man sich für das Hotel entscheidet, kann man sich darauf freuen, dass man den kompletten Aufenthalt mehr als freundlich behandelt wird! Von der Anreise bis zur Abreise
Mario
on

2018-06-11
via

HolidayCheck
Wir waren mittlerweile zum 2. Mal im Blue Sea Beach und können nichts Negatives sagen. Die Anlage ist gepflegt und sauber, das Essen ist sehr gut und das Personal sehr herzlich und freundlich. Kurzum: Urlaub, wie er sein soll.
Mary R
on

2018-06-10
via

Tripadvisor.com
The two weeks holiday all inclusive stay in this hotel was wonderful. The resort town is nearby with lovely shops and plenty of tavernas to choose from. The hotel staff are very polite and helpful with a warm welcome on arrival with cool drinks and a lemon towel to freshen up after our journey. the porter took care of our luggage and escorted us to our room which was lovely with a welcome pack of wine and fruit. The sea view was fantastic from our balcony with lovely views over the resort and surrounding area.the food was varied and good and they gave me a small cake on my birthday. Also a free spa treatment of your choice and 2 visits to the a large carte restaurant per stay which served up a 5 course meal from an extensive menu. Room cleaned every day with fresh towels and pool towels when needed. In all there wasn't one thing negative I could say as everything was perfect and more. A very happy stay.