Mayor Mon Repos Palace Art Hotel

,
,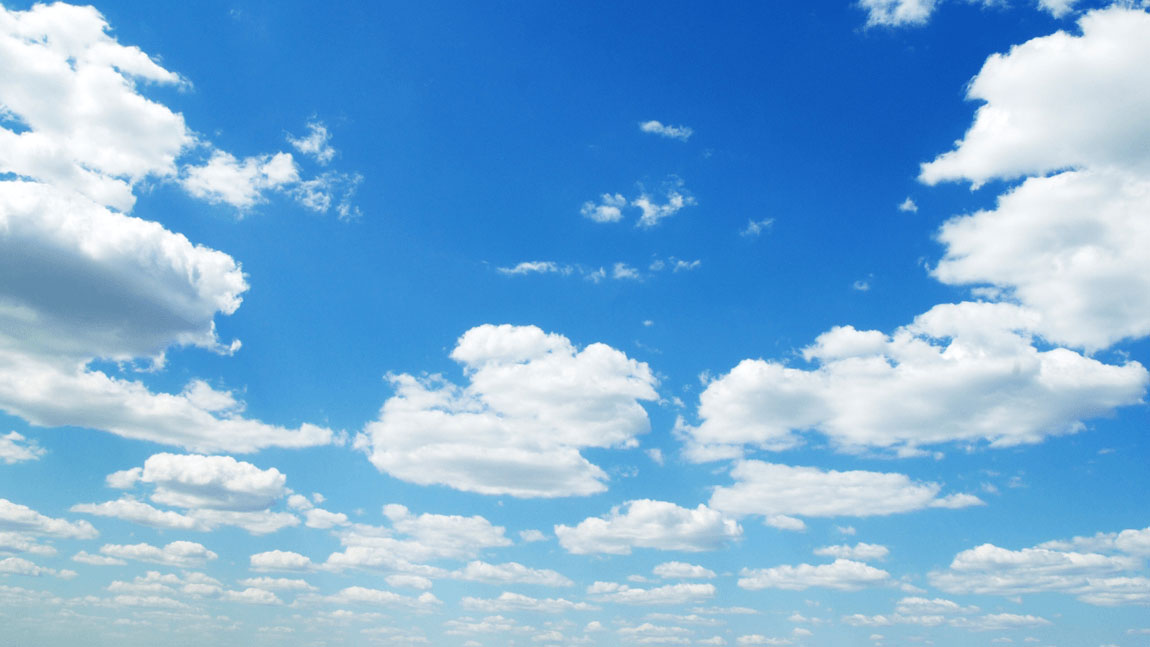 Most talked about:
Hotel Overall
Breakfast
Bathroom
Most satisfied with:
Minibar
Atmosphere, friendliness
Design
Animation, entertainment, nightlife, music is good.

Great Atmosphere, friendliness.

Great relaxation.

"s city hotel"

"spa area"

"Une catastrophe"

"old town centre"

Swimming Pool can be improved.

Guests are very happy with the Terrace.

Average common areas - lobby, lifts, launge, entrance.

"good access"

Overall CLEANLINESS is excellent.

Average Room cleanliness.

Dissatisfactory Bathroom cleanliness.

"Čistoća"

Bathroom could be better.

View is nice.

Bed could be better.

"Small room"

"small beds"

"balcony good"

"sea view"

Breakfast is nice.

Dining experience is acceptable.

Deserts & fruits is excellent.

"Frühstück"

"wide variety"

"buffet dinner"

Guests are very happy with the Staff friendliness & competence.

Service can be improved.

Reception is excellent.

"Reinigungskräfte"

"friendly staff"

"reception desk"

"Un cauchemar"

Distance to centre is nice.

Night life & dining is acceptable.

Great Distance to airport.

"Good walk"

"lovely walks"

"old town"

"Old Town"
https://www.mayormonrepospalace.com/en
Πέτρος Λάμπρου
on

2018-12-21
via

Google
Ωραιο καθαρο ευρυχωρο με αρκετα καλο φαγητο
Αλεκος Σάββας
on

2018-12-17
via

Google
von einem verifizierten Reisenden 
on

2018-11-29
via

Expedia
Gute Lage, modernes Ambiente, schöne Terrasse. Freundlicher Service. Ausstattung jedoch nicht wirklich 4-Sterne! Empfehlenswert für Kurztrip, das Hotel ist jedoch nichts für einen längeren Sommerurlaub. Mehrere Restaurants und Bars in unmittelbarer Nähe.
Tomasz_k_
on

2018-11-16
via

Booking.com
Good location, out of city crowds but still in walking distance from the centre and airport. Pleasant view. Beds OK. Good breakfast, not impressive, but some choice. Hotel is apparently old, but clean, no issues spotted. Good for a short stay in Corfu. - Small room and tiny balcony, bathroom very basic too. Pool is a joke, that's city hotel, not a resort. We waited quite long for our room, well after check-in time.
Jūratė
on

2018-11-15
via

Booking.com
Puikus aptarnavimas, geri pusryčiai.
Gerhard
on

2018-11-14
via

HolidayCheck
Das Hotel Mon Repos Palace liegt am Rande der Stadt auf einer Landzunge in sehr guter Lage. Wer gut zu Fuß ist erreicht das Zentrum der Altstadt nach ca 1,5 km,Eine Busverbindung in die Stadt hat man direkt neben dem Hotel.Hatten nur Frühstück gebucht, was sehr gut war. Service und Freundlichkeit des Personals war auffallend gut.
Anonymous
on

2018-11-14
via

Booking.com
Café da manhã, Conforto, qualidade lençol, tamanho do quarto - Atendimento da recepção, localização poderia ser mais próximo do centro
Walter M
on

2018-11-12
via

Tripadvisor.com
Nach einem Jahr Pause waren wir vom 2. - 9.10.18 zum 3.Mal in diesem Hotel. Das Frühstück ist sehr reichhaltig; ebenso das Abendessen (obwohl wir uns etwas mehr "griechisches" gewünscht haben. Der Service im Restaurant ist sehr freundlich und hilfsbereit. Das gilt auch für die Rezeption und den Zimmerservice. Wenn nicht das riesige Müllproblem auf Korfu überall sichtbar wäre, ein Urlaub zum Wiederkommen.
Anonymous
on

2018-11-12
via

Booking.com
Szép kellemes környezet. Gyakorlatilag saját partszakasz. Gyalog 10 perc a centrum. Szép kilátás a tengerre. Autóval közvetlenül a szállás előtt lehetett megállni. Bolt és étterem a közelben. - Felszereltség alacsony szintű volt. Nem nagyon voltak tányérok evőeszközök edények. Fürdőszoba kicsi. WC papír tartót mindig a térdemmel rugdostam a WC-n ülve. rövid volt a zuhanyfüggöny így állandoan kifolyó a víz és állt a fürdőszobában.
Daniel Bramley
on

2018-11-07
via

Google
Mon Repos was a lovely hotel. Food was great and the staff were brilliant
Vitalija
on

2018-11-07
via

Booking.com
It was really nice place, first of all location was really good, because it was not far from city center, area was calm, safe, tidy, the neighborhood was sea, corfu windmill and many nice traditional restaurants. :))) When we came late in the evening after our landing, the hotel meet us with glass of champagne in the reception, it was really nice sign. :) Hotel seems very tidy, luxurious- the staff was very kindly. Our room was not big but nice, king size bed, balcony with nice view... The breakfast was good too- many dishes, nice breakfast area, nice terrace... Pool area also very nice.... also they gave you pool towels if you need :) So shortly the hotel really nice, we recommend this place. ! Best wishes, Vitalija & Andrius
Caitlin
on

2018-11-05
via

Booking.com
Premium experience, great weather, nice staff and great breakfast! Welcome drink on arrival and nice air-conditioning in the rooms, the pool was lovely and cold and sunning area was right beside it and walking distance to the airport! - The pool had a few bugs in it and our room was small but it was cheapest option so not too bad, the brekfast was abit confusing but all in all was positive end to our stay in corfu!
Liudmyla
on

2018-11-04
via

Booking.com
Тишина в отеле.Удобнейшее расположение самого отеля,с видом на историческую часть Корфу Таун. Прогулявшись по набережной оказываешься в окружении исторических достопримечательностей.В первую очередь это храм в честь покровителя острова Святого Спиридона Тримифунтского. Музей Византийский так же заслуживает внимания и неторопливого изучения.Конечно же братья Дарреллы,кому фамилия не знакома поинтересуйтесь.Особенно Джеральд Даррелл,почитайте его книгу Моя семья и другие звери ,и Вы еще больше полюбите Корфу! - Продлить сезон приема гостей.Но опять таки на месте руководству отеля видней!
Angélique L
on

2018-11-03
via

Tripadvisor.com
Chambre vue mer et sur la citadelle vénitienne à privilégier. EMPLACEMENT IDÉAL en retrait du centre de la capitale tout en étant assez proche pour s'y rendre à pied, et à coté de restaurants typiques près de la mer.
Dominique
on

2018-10-31
via

Booking.com
-rien +L'emplacement au calme à 5mn du centre et de l'aéroport. La gentillesse du personnel, les petits déjeuners très copieux (compris), l'espace des chambres avec balcon (vue directe sur la mer). Un très bon rapport Qualité/Emplacement / Prix. J'y ai déjà séjourné deux fois précédemment, à recommander sans réserve.
blotsbabe1
on

2018-10-31
via

Tripadvisor.com
This is our fourth visit to this hotel, The staff are fabulous , very cheerful and and quite a few remembered us from previous years ! We stayed B&B so can only comment on the breakfast , there is something for everyone from fresh fruit to bacon and eggs , five different types of bread most mornings , cakes, pastries , yoghurts, cereals .... the list goes on ! The rooms are lovely and the beds are very comfy . The hotel is in a lovely position overlooking Garitsa Bay and a shortish walk into Corfu town
Almira_Suarez
on

2018-10-30
via

Tripadvisor.com
ενα υπεροχο παλατι στην πολη της κερκυρας ενα εξαιρετικο μουσειο τεχνης που πρεπει ολοι να επισκεφθουν με πολυ χαμηλο εισητηριο η θεα ειναι πραγματικα μαγικη με ενα καταπληκτικο κηπο με θεα στην θαλασσα ! φευγντας θα εχεις πολλες ιστοριες να διηγηθεις στους φιλους σου απλα καταπληκτικο
Dennis
on

2018-10-30
via

HolidayCheck
Das Hotel macht einen sehr guten Eindruck. Alles ist renoviert und top instand gehalten. Das gesamte Personal ist sehr freundlich und zuvorkommend. Wir hatten ein sehr schönes Zimmer im 3. Stock mit Meerblick; einfach traumhaft! Absolut zu empfehlen. Die Stadt Korfu ist ohne weiteres fußläufig zu erreichen.
Hei59Ilo
on

2018-10-30
via

Tripadvisor.com
Wir waren eine Woche im Oktober zu Gast im Hotel. Das Zimmer hatte seitlichen Meerblick, einen kleinen Balkon und ein kleines Bad. Die Austattung ist schon etwas in die Jahre gekommen. Der Service ist sehr gut, das Personal sehr freundlich. Frühstück und Abendessen werden in Büffetform angeboten, es wird ständig ergänzt und war abwechslungsreich. Ideal als Startpunkt ins Umland, Stadtbus hält vorm Hotel. Wir haben die Insel mit einem Roller erkundet, was sehr viel Spaß gemacht hat.
Galina
on

2018-10-28
via

Booking.com
Excellent room, view, stuff , breakfast, beautiful location