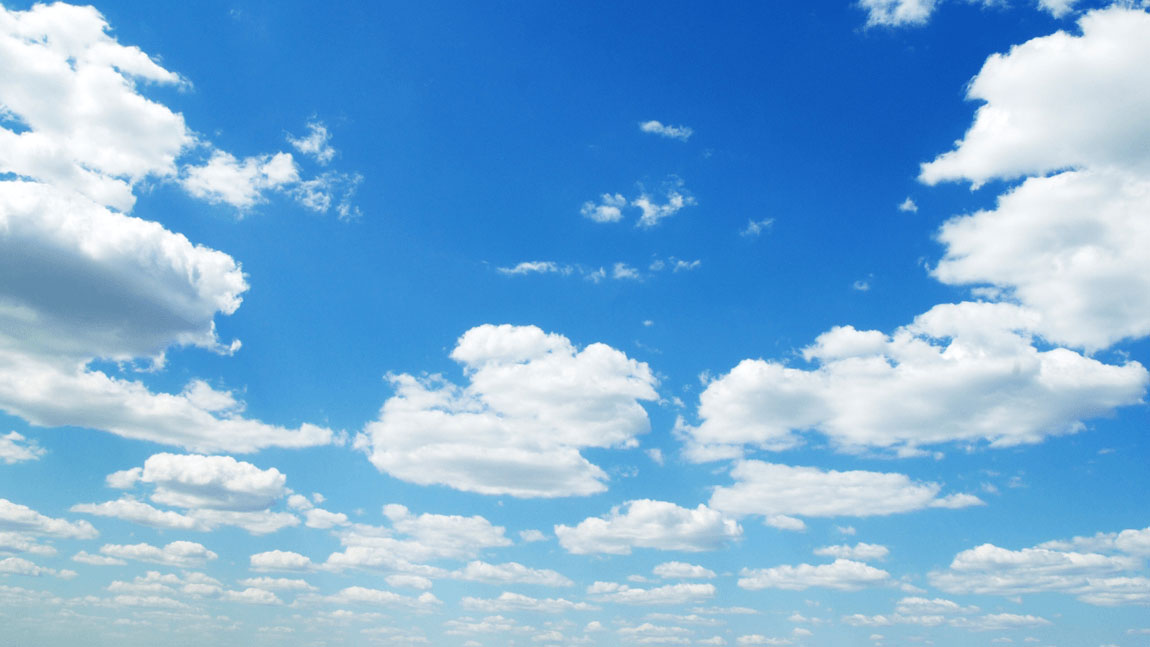 Most talked about:
Hotel Overall
Breakfast
Swimming Pool
Most satisfied with:
Terrace
Balcony
Amenities
Family & kids friendly is acceptable.

Animation, entertainment, nightlife, music is excellent.

relaxation is excellent.

"live music"

"spa area"

"young children"

"freundliches Personal"

Guests are very happy with the Swimming Pool.

Sport facilities is nice.

Dissatisfactory common areas - lobby, lifts, launge, entrance.

"private pool"

"beach area"

"pool area"

"sun lounger"

Great Overall CLEANLINESS.

Room cleanliness is excellent.

Guests are not happy with Bathroom cleanliness.

"Clean room"

"Tres propre"

"seule fois"

"clean room"

View is nice.

Bathroom could be better.

Average Noise.

"main city"

"Chambres spacieuses"

"garden view"

"amazing views"

Breakfast is excellent.

Guests are very happy with the Dining experience.

Pizza, Pasta, Salads, Snacks, etc could be better.

"Buffet dinner"

"bon petit"

"jus d"

"salle de petit"

Staff friendliness & competence is excellent.

Service can be improved.

Reception is good.

"tennis court"

"Friendly staff"

"front desk"

"helpful staff"

value for money is acceptable.

Food price can be improved.

Food & drinks price is below average.

"fruit basket"

Night life & dining could be better.

Transport (taxi, car rental, transfers) could be better.

Average Distance to public transport.

"minute walk"

"free shuttle"

"bus stop"

"direkter Strandlage"

Wifi price could be better.
http://www.kontokalibay.gr/
Antonia Darmanin
on

2020-03-05
via

Google
A Google User
on

2020-03-05
via

Google
46aleksandras
on

2020-02-17
via

Tripadvisor.com
Отдыхали семьей с маленьким ребёнком 1,5 лет в 2019 году в августе. Сейчас начали искать что то подобное для отдыха в 2020, но поняли, что найти аналогичные отели в Греции довольно сложно. Начну с плюсов: отель находится между 2х маленьких заливов с прекрасными пологими пляжами и тихой тёплой водой (идеальный пляж для детей), шезлонги всегда есть, в отеле спокойно и тихо, нет ощущения толпы, русских мало, замечательная зелёная и очень уютная живописная территория, панорамный бассейн -фишка отеля, относительно рядом с отелем есть ресторанчики (правда основной ресторан закрыты на обед и завтрак по будням и до ресторанов надо идти по неприглядной дороге), мин в 20 пешком есть прокат авто, отель находится в 25 мин езды от аэропорта и 15 мин от города (сама столица острова незабываема! Это Маленькая
M Saikkala
on

2020-02-08
via

Google
Had a lovely stay here, the food was amazing and we really enjoyed the saunas, the tennis court, the pool and the live music at night!
Sarah Viaggi
on

2020-02-03
via

Google
Lovely place. Great service. We had a lovely time
GEORGE IOANNOU
on

2020-02-01
via

Google
ilse steyn
on

2020-01-27
via

Google
Corfu island. A dream place, big rooms, view on beach, great hotel.
Gianmarco1970
on

2020-01-24
via

Tripadvisor.com
Un grande hotel sulla spiaggia a pochi chilometri dal centro di Corfù. Ampio parcheggio, hall enorme, stanza quadrupla sufficientemente ampia con piccolo terrazzino. Colazione ricca in grande sala con vista, molto affollata a dir la verità. Purtroppo non ho usufruito del servizio spiaggia nè della piscina. Personale professionale, prezzo un po' alto.
rodijo
on

2020-01-15
via

Tripadvisor.com
This review is long overdue, more than 6 month ago since we visited Kontokali Bay in July 2019. The reason for choosing this hotel was, that I wanted a hotel with a beautiful pool view, not into other hotels but at sea and mountains - and by the beach. I got that. The good stuff: - The pool area lived fully up to my expectations from reading online and seeing pictures. It IS that nice. Make sure to catch the sunset at the sea front in front of the beach restaurant or from the pool area. There were always enough sunbeds, but ok - if you wanted the best spots, you had to be quick as they tended to be reserved. The hotel staff did lay out beach towels on the sunbeds by the pool every morning, so you didn't even need to bring one down with you. You could exchange beach towels every day at the main beach. The water was very warm in the pool, so for those who are like me and hating to swim in water below 25 degrees Celsius that was a plus. - Greek Breakfast by the beach/beach restaurant. Good idea to give the possibility to escape the huge main restaurant inside and go for a Greek Style breakfast outside near the sea. Never a lot of people, you do have to reserve table the night before - but all the times we were there over our two weeks stay it was never crowded or loud. There is a smaller selection of food than in the main, but really ... who needs THAT much for breakfast? There was definitely enough choices and some Greek specialties. If you crave pancakes then you can always get those at the main restaurant. - Lobby area. Modern, clean look - maybe not luxurious 5 stars as you would get in France or Far East, but for Greece it was nice. It was not overindulgent, but a more minimalistic style and being from Denmark it fit well into our taste (although over the top can also be fun). Not much going on there otherwise besides a bar and a jewelry store. - Proximity to the beach. Since it is a beach resort, you only needed to go down some steps to be at the beach. To the left a bigger beach and to the right a quieter smaller one. Sun loungers of course free for hotel guests and the beaches belong to the hotel. You could also lick up your sun right in front of the beach restaurant on a "board walk". There is an elevator down to the beach at one end. - Hotel area. Nicely kept and clean – there is a fitness and a Spa at the hotel but as with everything else, I found the prices to be too high and coming from one of the most expensive countries we are used to high prices, so I don't want to pay the same in Corfu as I do back home in Denmark. But I understand, they want to make as much business from the guests as possible, but it is a bit too much, especially the drinks. The medium-stuff: - Rooms. Ours was a renovated family room facing the marina, but since we got on the ground floor even though I asked for as high as possible 6 months in advance, we didn't get to see much but a bit of green and a parking lot. Bummer. The room was ok, but on the smaller side and the layout was not practical. When our daughter went to sleep, we could only use the "inner" room with a big bed and nothing else (of course there was a tv, but we don't watch tv), since the "living room" with a sofa table and the balcony was where kids would sleep. Again, it was ok, but not really great. A small fridge/mini bar in the room and a safe (free of charge) plus bathrobes and slippers and toiletries. - Entertainment. There was something on every night, but nothing for small kids at all. Even though they do cater to families and there were a lot of children but not overly many. Noticed a lot of people over the age of 60. They hired different singer and bands and some of them actually weren't too bad, some quite good but almost no people at the bar/beach restaurant where entertainment took place. Therefore, a bit of a buzz kill. One evening though, a huge group of guests from England had a ball and created that party atmosphere and our 6-year-old had great fun dancing with them all and even the singer from the band. Maybe the hotel should consider to market their evening entertainment more efficiently so people know it is there. But then again, some go away on day trips, some go into Corfu Town, some maybe just want to go to bed early (?) - Proximity to Corfu Town. It is not too far compared to other beach resorts of a higher rating and the capitol of Corfu is worth a visit, much bigger than expected and quite nice actually. Huge selection of restaurants the real challenge is to find the good ones. But the taxi there is way to expensive, around 20 euro each way as others have written in the reviews. That is steep and we took the bus or our rental car. But it is not a place you just pop over, since there is quite the walk down to the main road. The road that leads to the main road is also without a pedestrian walk so you have to look out for the cars, I didn't feel totally safe. For a 6-year-old it is too long really, 10-15 minutes at least to the main road and then wait for the bus. - Beaches. I am pretty disappointed with the beaches I have visited in Corfu. I haven't been to them all of course, but they were not as nice as I hoped and know from other places in Greece, for instance Skiathos. The one in front of the hotel turned out to be pretty decent compared to the other ones we visited but it's nothing extraordinary. Some days the water was clear and some it wasn't. Beach is sand. The most famous beaches are over crowded as everyone tends to read the same things online. The not-so-great stuff: - Location. The resort is in a really un-happening place outside of Corfu Town. The town of Kontokali is approx. 15-20 min. walk away and is really a couple of taverns and nothing else. Really boring and no shops except a small mini-market. A proper supermarket is 1,5 km. away and a long walk in the heat. I did it once and it was HOT! You clearly would need a car for preferably the whole stay if you are a bit restless like me and need to mix up the beach laying around with going places and see stuff. I got a bit bored with the whole thing honestly. The location feels isolating and it is NOT very nice with piles of garbage on the roads. If you go right when you go outside the hotel, you end up in kind of a residential area where maybe Greeks have a summer house or live and there is an ok restaurant "la roula" near the water if you want to eat something else than the hotel food. But nothing else going on. - Food. Disappointed. First let's start with the positive. The breakfast was good, huge selection, freshly squeezed orange juice and other juices and everything you need for breakfast. There is something for everyone I would say. Happy enough with that one. But dinner – oh my… I had read the food was great at dinner and the best people have tried. The trouble is, you don't know what benchmark people are using. For me it was just a totally mediocre, overcooked, greasy buffet experience like in loads of other huge tourist-hotels that do all-inclusive. You could luck out and get a nicely tasting dish, but not really good to be honest. For that reason, we only did the buffet 3-4 times over the 2 weeks, and mostly out of convenience because of our daughter. I would prefer a taverna instead where you order one plate and don't have to run back and forth trying to find something eatable. We went to Zorba's in Kontokali a few times, huge portions. Typical Greek Holiday tourist like food, but still quite good if you can devour such huge portions. I got a bit fed up with the souvlaki and the stifado and the moussakas. Authentic home style food is hard to get by. The food at the hotel bar was pricey as well – came from the beach restaurant. A rather small Greek Salad cost 8.5 EUR. We also did a la carte 2 or 3 nights by the sea, but still the quality is really not great. The burger was good the first time, but the fries came from a freezer for sure. A mediocre café in Copenhagen I would say. A bit harsh, but please hotels – try to narrow the selection and up the quality!!!! The view at the a la carte restaurant was good but it was not really like a restaurant, more like a huge terrace near the beach front restaurant. Overall it was still a nice hotel experience, mainly due to the beautiful surroundings inside the hotel area and the pool area (where they did movie nights once a week). Very pleased with that part. A lot of kittens there too. - The location of the hotel as to getting around not good. Get a car. - Food not the best but breakfast good. - Rooms on the smaller side and a bit dated. - Beach right by the hotel and good, though not great. - Entertainment – almost no people. Felt bad for the bands singing to 8 people. - Drinks – too expensive. - Service and staff – very nice and friendly. One exception though, the Spa-staff was not nice, as soon as they found out you weren't prepared to pop 50 euro or whatever for a massage (might have been more) they didn't even bother with a fake smile. So snobby .. did not care for especially one lady there, she should not be in hospitality services at all. I can recommend for the good points above, but would I revisit? I don't know. Probably not. There is so much to choose from in Greece and will always go back to Greece.
Álvaro Grijelmo Mattern
on

2020-01-08
via

Google
Hotel tranquilo con dos zonas de hamacas ncluidas en ele precio y con unos servicios de complemento asequibles. Todo ello con habitaciones completas y amplias
galya levy
on

2019-12-01
via

Google
Δημητρης Κακουδης
on

2019-11-30
via

Google
Rebosch45
on

2019-11-14
via

Tripadvisor.com
Wir bedanken uns für den erholsamen Urlaub in entspannter Atmosphäre. Das Personal war freundlich und hilfsbereit. Die Zimmer immer im perfekten Zustand. Vor allem aber wollen wir uns bei unserem freundlichen, hilfsbereiten und sehr aufmerksamen Tischserviceteam Angelod und Maria bedanken!
Daniel B.
on

2019-11-13
via

Google
Das Mittagessen ist der Hammer, sehr frischer Fisch und mehr.
Angela De Heus
on

2019-11-10
via

Google
Wir waren hier keine Gäste, aber als meine kleine Tochter im Bus zum Flughafen sehr krank geworden ist bin ich hier sehr gut aufgenommen worden.....super nettes hilfbereites Personal....Es war super sauber und das Ambiente war sehr ansprechend Wenn ich wieder nach Corfu fliege werde ich mich für dieses Hotel entscheiden.
543grayp
on

2019-11-06
via

Tripadvisor.com
The hotel was booked very last minute due to a major error from expedia, so we did not know what to expect. The hotel was brilliant - lovely location, beautiful room (we had double beach view superior room). The cleanliness was good, the facilities were excellent, many of the staff were very happy to help and support us on our holiday. We were disappointed with the entertainment on offer. It was clear on advertisement of the main season's entertainment that it had been stripped back as it was close to end-of-season. I do understand that there were less guests, but it was a shame that two nights we had no entertainment. The greek dancing and the duo who sang were very good and performed brilliantly for the limited crowd. The food was amazing, both the buffet breakfast and evening meal were fantastic. A great deal on offer and brilliant service throughout. There could have been more labelling with the vegetarian offers as I had to regularly ask my partner to check items to make sure they were meat free. One issue we had with the food on the penultimate breakfast was dealt with brilliantly by the management. We ate outside on the final night and the food was delicious, the waiter was excellent at giving advice, but maybe a little pricey for what we got. The spa was amazing, massage was excellent, the lady helping us make the booking was maybe a little abrupt when making the booking - as if maybe she was in a hurry, or end-of-season she had less people visiting her. I think I annoyed my partner by too often pondering if the hotel had more of an atmosphere during the busier seasons. However, it did satisfy our needs to relax, recuperate and enjoy some later season sunshine.
רונן כהן
on

2019-10-31
via

Google
Gorgeouce,great hotel.very nice sea view room,the restaurant was great,staff are friendly and invinting.highly reccomended.
Julie Cox
on

2019-10-31
via

Google
Calm ambience, lovely decor, friendly staff. Top class facilities, wonderful views and great food
Norbert
on

2019-10-29
via

HolidayCheck
Das Hotel liegt in einer ruhigen Lage. Das Hotel bietet alle Annehmlichkeiten die man für einen perfekten Urlaub braucht.
Humma
on

2019-10-28
via

Booking.com
The staff is fabulous. The food is superb and the resort is very relaxing and clean. - We love everything at the resort.