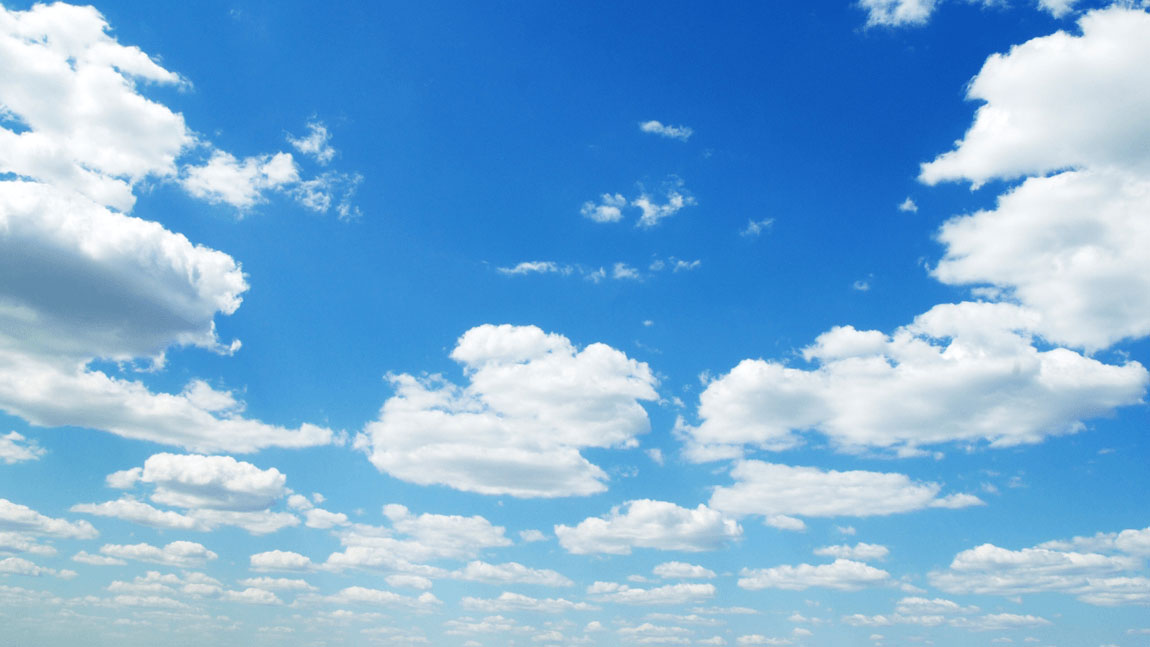 Most talked about:
Hotel Overall
Swimming Pool
Staff friendliness & competence
Most satisfied with:
TV
Management
Bar staff
Most disliked:
Furniture
Room amenities
Guests are very happy with the Family & kids friendly.

Animation, entertainment, nightlife, music can be improved.

Atmosphere, friendliness is excellent.

"Personal sehr freundlich"

"aqua aerobics"

"honest smile"

"kids club"

Swimming Pool is excellent.

Guests are OK with the Sport facilities.

Hotel maintenance could be better.

"bar area"

"main pool"

"golf buggy"

"relax pool"

Overall CLEANLINESS is nice.

Room cleanliness is excellent.

Bathroom cleanliness is excellent.

"sauber und ordentlich"

"Hygiëne"

"Meinung nach durchschnittlich"

"Sehr schöne und saubere Hotelanlage"

Room size is excellent.

View is nice.

Bathroom is good.

"fresh towels"

"chambres spacieuses"

"sun bed"

"Liege zu bekommen"

Breakfast is excellent.

Guests are OK with the Pizza, Pasta, Salads, Snacks, etc.

Dining experience is excellent.

"snack bar"

"petit bémol"

"Urlaub Das Essen"

"getaway waterpark cocktails"

Staff friendliness & competence is nice.

Service is excellent.

Reception is good.

"friendly staff"

"super sympas"

"zuvorkommend und Hilfsbereit"

"ältere Gäste"

value for money is nice.

Guests are very happy with the Food & drinks price.

Transport (taxi, car rental, transfers) can be improved.

Great Shopping.

Distance to centre can be improved.

"free shuttle bus"

"steep hill"

"water park"

"small shop"

Guests are OK with the Wifi price.

"WLAN in den Zimmern kostet 15,- Euro pro Woche, funktionierte aber bei mir nach 5 Tagen immer noch nicht. "
http://www.thevillageresort.gr/
Christian
on

2017-09-19
via

Booking.com
-Die Gläser waren fast alle und immer nicht sauber!
Mary B
on

2017-09-19
via

Tripadvisor.com
Pour la deuxième fois que nous y allons toujours satisfait. Le rapport qualité/prix est nickel. Le personnel super, l'hygiène impeccable, le repas en self toujours varié. Le seul bémol. .. ce sont les cocktails ou bière/vin servi dans des gobelets au bar... Malgré cela nous freine pas pour y retourner. Et le plus c'est que c'est dans les hauteur de hersonissos qui est une ville qui bouge (1km, nous y allions à pied mais navette de l'hôtel gratuite). C'était super
katrinalb
on

2017-09-17
via

Tripadvisor.com
We are a family of 4 and our two daughters are aged 11 and 15. We stayed for two weeks in August. When we arrived we were informed that the hotel had been overbooked but they had organised a night a their 5 star hotel and upgraded our room to a room with a sea view. Thomas cook also gave us a complimentary excursion so we were more than happy. The staff at the hotel all worked hard and made our family feel welcome. I must commend the animation team, they worked extremely hard to keep their guests happy and entertained. Our family would like to say a huge thank you to Phil and Estelle. We are not a family to join in with all the activities but these two lovely people always made the effort to talk to us and Estelle always made us smile ( especially when this involved my husbands shirts) Estelle you have a wonderful sense of humour and your both a credit to the hotel. The water park was a huge bonus especially for my 11 year old. The life guards were fantastic and I always knew our children were safe whilst in the water, thank you. We were disappointed that the holiday brochure did not explain that there was a charge for certain cocktails and after 11 the all inclusive ended and you had to pay for alcoholic and none alcoholic drinks. We were also shocked that there was a charge for the picnic boxes, however we could not fault the food in the hotel it was fabulous. Overall we all had a lovely family holiday and wish future guests a wonderful time in this hotel.
Sofia
on

2017-09-14
via

Booking.com
-drinks the pool was a bit cold the playground can have more stuff for the small kids +the food was very good, the drinks not so much the beds were very comfortable, although the pictures of the rooms on the website are more flattering than the reality- still, they were big and good excellent for children !!!
François-Xavier P
on

2017-09-12
via

Tripadvisor.com
2 semaines en plein mois d'aout... en famille, et avec des amis... Alors certes le restaurant est bruyant, certes la place aux piscines est comptée mais que ce fut bon!!! De la navette qui vous ramène le soir dans votre appartement (oui les pentes sont rudes) au restaurant italien (copieux mais très bon, on peut y aller 1 fois par semaine), des bars qui servent du raki!! ou du ouzo!! ou du gin tonic (qui n'a pas le même goût une fois rentré mais c'est normal le temps ds le Nord de la France et en Crête n'est pas le même non plus), du bar enfant ou mes filles se sont régalées, des jeux apéros,un jeu apéro spécial français... des spectacles ou nous avons bien ris... et une équipe d'animation au top... tt s'est super bien passé!! Une équipe d'animation avec une charmante Estelle (qui on n le sait pas forcément mais connait David Pujadas...;-)), un Clément au Top, qui mets à l'aise, qui est toujours présent, qui mériterais de monter en grade rapidement!!( et qui on ne le sait pas forcément mais est né un dimanche dans un camping en vendée ...;-)), un Mongi qu'on ne voit pas souvent mais quand il est là on le sait et on l'entend et on rigole, un Alex toujours présent et un Tom (qui on ne le sait pas forcément mais il a dansé avec Fauve Otto) *Bref une équipe d'animation au top!!! et des vacances bien remplies avec des sorties (certes un peu pkus chers avec le club) genialissime notamment la sortie Jeep avec Dimitri ou la sortie à Spinalonga... Je vs recommande chaudement cet hotel et tt ce qui va avec!!!!
Foxi352
on

2017-09-12
via

Tripadvisor.com
Hotel pro's: - many different pools depending on what you are looking for: kids pool, relax pool, "normal" pool, water slides pool, ... Very strict security rules in the water slides pool. This is meant as a positive comment. - Food is surprisingly good for an all you can eat / all-inclusive buffet and every day a different theme. Probably repeating after some time, but we didn't have the same theme during our 7 days stay. Kudos to the kitchen. - Staff very friendly and helping with a smile on their face for whatever problem you may have - One free "à la carte" dinner in their Italian restaurant during your stay where you a served and have a more personal experience than the "mass" restaurant. - Rooms are not the newest ones, but well maintained and most important: They are clean. Even in the corners. Kudos to the room maids, they do a very good job ! - Overall the hotel is clean for that mass of tourists. - Free drinks (cocktails included) everywhere. Some places serve only soft drinks, which makes sense for the kids pool :-) But the next "cocktail" bar is never far away. - Cocktail, wine and beer quality are ok. We enjoyed the Cretan red wine. - Free WLAN - Free shuttle bus to Star Beach. A little drawback: Is sometimes overloaded at peak times, so why not running every 30 minutes between 4 pm and 6 pm ? And why is there no service at all at 4 pm ? If you miss the 3pm you have to wait two more hours, a little annoying. Inside the bus it feels like 40 to 50 degrees. It's probably not, but it's hot and stuffy inside. But hey, it's only for 5 minutes max. Hotel con's: (in order of importance for us, most important first) - Main pool area overcrowded. Not the pool itself, but the surrounding area is too small and so is the number of sun-beds. There would be enough if not nearly all of them were "reserved" with towels the whole day where people are eventually using it for only 1 or 2 hours. But i guess this points will be valid for 90% of this type of hotels ... - Main pool's water can get unpleasant late in the afternoon. A film of sunscreen covers it, the taste get's salty and the bottom is full of sand and whatever. Probably the filters can't cope with a lot of users not showering before entering the pool. - Wifi not working correctly except in and around the restaurant. Uphill, for example near the relax pool, you seem to have good coverage, but speed is very low and disconnects are frequent. Something is not working correctly with these access points and it needs to be checked. - People are not sticking to the rules, and the hotel is not really enforcing them. While i can understand that stuff does not want to repress customers it is irritating for the ones that behave. No kids allowed in relax pool ? No one cares. Adults only allowed by kids pool if they accompany children ? Who cares... And i could continue the list. No sun-bed reservation with towels for more than 1 hour without using it. Guess what ? You got the picture .... - A/C in rooms cannot be used during night. While on the lowest fan speed it would be on an acceptable noise level, the fan spins up to full speed from time to time for about a minute or two to finally calm down again. But that time you are probably awake and just switch it off. A pity. - Soft drink quality could be improved. Wine, beer and cocktails are ok. But orange juice e.t.c. are called "orange taste" and that's what it probably is. Water, sugar, aroma and colorant. Taste is OK. I don't expect freshly pressed oranges, but the juices could at least have seen a fruit during production :.-) We discovered we are not the mass-tourist all-inclusive tourist type and will probably move back to a more individual holiday next year as we did the years before (renting a car and a house or a hotel with just breakfast). But if we would go for this type of holiday again nothing would keep us away from booking The Village again.
Юлия
on

2017-09-12
via

TOPHotels.ru
Пишу кратко, но о самом главном: у отеля шикарная территория, 3 бассейна, водные горки, Отель на горе, имейте ввиду, с малышами и колясками тяжеловато. До моря идти минут 15, мы знали, были готовы, НО, маленькая бухта, ближайшая к отелю не способна вместить всех желающих, лежат отдыхающие на головах друг у друга. Питание в отеле вкусное и разнообразное. Анимация стандартная-в основном французы, говорят на английском, немецком, французском и итальянском. Если вы не владеете английским-будет тяжело. Русскому ребёнку 10 лет-было очень скучно, анимация на англ., ровесники немцы, в общем больше не вернёмся. Рекомендую тем, кто хочет отдохнуть от русских, похудеть (путь до моря с горы, обратно в гору) или брать машину и путешествовать
Papasasha1958m-955
on

2017-09-11
via

TOPHotels.ru
Сегодня пятый день, как я с мужем и маленьким внуком отдыхаю в отеле!Хочу выразить огромную благодарность администрации отеля за внимание и размещение к нашей семье!Нас поселили в отличный номер очень просторный и чистый, что очень важно когда приезжаешь с таким малышом (2года).Уборка в номере ежедневно ,чистота идеальная!большая благодарность горничной Рае!Отель производит очень хорошее впечатление и для отдыха с детьми и семейным парам!В ресторане очень чисто ,блюда вкусные ,можно вполне накормить малыша!В отеле очень много иностранных туристов и мало отзывов и отдыхающих русских!Дорогие друзья,кто выбирает себе место отдыха я от всей души рекомендую вам этот прекрасный отель!Мы отдыхаем в номере 461,может кому то это пригодится.
Philippe V
on

2017-09-10
via

Tripadvisor.com
Nous avons passé 2 semaines (12/08 au 27/08) très agréables. Nous étions 2 adultes et 2 adolescentes dans une chambre famille de 2 pièces (1046). très belle vue, propreté exemplaire avec du personnel très serviable. Restaurant très correct, un peu bruyant à l'intérieur. Piscines agréables mais parfois course aux transats. Animation super top, un grand merci à Alexandre, Loïc, Phil, Tom, Georgio, Estelle, Clément, Denise, Axelle et Munji. Apéritif des francophones à 19h30 animé et sympathique, bonne idée. Dommage que parfois le soir, la musique du Star Beach à 1 KM environ pollue un peu l'atmosphère. Les jardins sont magnifiques et très bien entretenus. La responsable de Jet Tour (Marjorie) est efface et disponible. Nous conseillons le tour à Spinalonga et le Jeep Safari. De super vacances.
Louise J
on

2017-09-10
via

Tripadvisor.com
We deliberated a long time over booking our holiday this year as we were a party of 9 with kids ranging from age 6 to 17 we wanted to get somewhere that would appeal to them all and having read the reviews on this hotel decided it was worth a go. I have to say we loved it there and weren't disappointed. We had a great week and would happily go back again. On arrival the reception desk were really helpful and friendly and gave us an overview of the hotel, how to get to rooms and the bus to the main resort etc. You pay €3 a day for the safe in the room and beach towels are €10 refundable deposit per towel and can be changed every other day. We had to wait for the golf cart to our room and to be honest, if we'd known our room was in the 100's we'd have walked there, I'd say if you are higher up the complex wait for the golf buggies to transport you! There is a lady there daily offering car rental and was really quite reasonable. We hired a 9 seater for the day for €135 Euros which we didn't think was too bad, they had cars from about €45. There is a free bus that goes to Star beach every hour and returns from Star beach on the hour (except at 7pm, the next one is 9pm and we didn't know and had to pay €7 to get back to the hotel). I'd recommend a day down at Star beach, really nice atmosphere, lots of water sports (reasonably priced) and pools and bars and shops. I'd read a lot of reviews that were slating the food and was worried but was glad to prove them wrong! The food was really good, every day there was a variety of new hot dishes to try and the salad bar was brilliant and had a new variety of salads every day. Our youngest is quite a simple eater and he was happy with the different pasta based dishes at mealtimes and was a huge fan of the puddings and also the pancake bar for breakfast each day. We did the A la Carte one night too, it was a nice change and the fresh pizzas in particular were really good. The kitchen is small and everything is prepared fresh here and they struggled to get all our dishes to the table at one time because the pizza oven wasn't big enough but don't let that put you off. We loved that there were 4 different pools to be based at throughout the complex, personally we found the main bar a little loud, we only realised that the relax bar at the top did allow children as long as they were supervised and not loud or making huge splashes on other holiday makers, wish we'd known that earlier! Our kids and nephew and nieces loved the slide pool the most and actually we liked this as you could turn up there just before 10 armed with your towel and get a sun bed without having to get up by 8am to secure one at the other pools. Our room had air conditioning and was cleaned daily and towels replaced every other day. The cleaner was lovely and friendly as were the hotel reception staff and catering staff. The all inclusive drinks were good, the beer was nice, top tip - don't be afraid to ask for a weaker cocktail, the bar staff aren't shy in giving you strong drinks! For any Brits going be warned that not all other guests have the same manners or appreciation of queues that we Brits do but that was the only negative for us from the week! All in all we had a lovely week and made some great memories and would definitely recommend this hotel.
ClaudyNivelles
on

2017-09-08
via

Tripadvisor.com
Hôtel**** très agréable sur les hauteur de Chersonisos. L'hôtel se trouve sur une pente et se compose de plusieurs constructions réparties comme un petit village. Il est évident que cet hôtel n'est pas destiné aux personnes à mobilité réduite au vu des pentes et escaliers divers qui permettent d'accéder aux différents logements, mais si vous le demandez on vous conduit à votre logement en petite voiturette. Vous pouvez également contacter l'hôtel, comme nous l'avons fait pour notre petit-fils qui marchait avec des béquilles suite à une fracture du tibia/péroné, et nous avons obtenu une chambre plus près de la réception et du restaurant. Merci au personnel pour l'attention envers les clients. Vous pouvez disposer de chambre double ou quadruple et également de chambre avec séparation (soit 2 chambres séparées et 1 salle de bain). Vous disposez également de plusieurs piscines réparties sur le site, dont une avec toboggans. Et tout est dans un état de propreté parfait, ce qui est rare parfois. En ce qui concerne la nourriture, tout est très bon, varié et de qualité. Chacun trouvera à son goût. Il y a même un buffet pour les plus petits. Nous avons apprécié notre séjour Smartline Village et si vous avez des enfants, n'hésitez pas, l'accueil et les activités leurs plairont. Merci encore au personnel, de la direction au femme de chambre.Tous très sympathique et poli.
Donna_derbys
on

2017-09-08
via

Tripadvisor.com
The rooms are basic but clean with fresh towels provided daily. Hotel areas and facilities are clean and tidied regularly. Staff are mostly friendly and helpful, they work hard with little time off. Food is as expected from a typical all inclusive but with addition of a children's snack bar providing burgers, chips, hotdogs, popcorn, slushies and whippy icecream throughout the daytime. There is an italian restaurant which u can use once during your stay, we didn't use it though. Waterslides are fab, there is also a main activity pool with music, a relax adult only pool and a toddler pool. We did not have problems finding a sunbed but the hotel did not appear to be full. Daytime activity timetable includes aqua aerobics, football, water polo etc. There are kids clubs but we did not use these. Evening entertainment is poor with minimal seating area, guests were sat on sunbeds. The hotel is set on a hill and with steep climbs to rooms. Shop is expensive compared to prices in the town. Wi-Fi is provided and works well around the pool areas. If you want a sandy beach to relax on this is not really the resort for that however star beach is close by with a free shuttle bus from the hotel entrance ; it's overcrowded and more suited to 18-30s rather than families. We visited this once, it was quite stoney and dirty, and deep not the clear blue sea you expect. It costs approx 8 euros in a taxi to the local town which as some beautiful places to eat and some shops to wander round. Trips are cheaper in town than with the holiday reps, an evening sunset bbq boat trip is really worth going on, best food we ate during our stay and the sunset was spectacular. We wouldn't visit again, mainly due to the location and lack of evening entertainment; but had a lovely relaxing week.
Helen W
on

2017-09-08
via

Tripadvisor.com
Food was great. The people that didn't like the food where of the chicken nugget lover type. Get serious. The food was fab. Booze was good too. Orange juice wasn't fresh which we where disappointed with but that was our only restaurant gripe. Having jumped hoops at a number of all inclusives, the restaurant was like any other. Crowds of people at busy periods, if you don't like the restaurant when it's busy, go before or after the rush. Simple. The pools where brilliant for kids of all ages, inflatables allowed in all pools. Accompanied non swimmers allowed in lazy river and 2 of the bigger water slides. Entertainment was confusing but to clarify there is a kids disco every night, run between airtours, thomas cook and the hotel entertainment team. It's just that they are advertised on their own boards but all are welcome. Kids disco is only half an hour at 8.30 so by the time it's over kids are pumped up with excitement and the follow on entertainment isn't until 9.45pm, there are no seats in the bar at 9pm so the only option was to go to bed or let the kids run round like chavs in the bar while parents linger for seating and refill their drinks. We happily did both. We never made it to any of the evening entertainment as it started too late. I heard from other families we did not miss out. Make sure you take enough sun cream. Nivea sun cream in the hotel shop was 27 euros! We made ours last. Lovely that the hotel provides tea and coffee in the room, just an absolute fleece that they then charge you for bottled water! We refilled our one complimentary water bottle provided in mini fridge on arrival at the self service drink pumps. We enjoyed our stay, we would go back for the food and daytime fun but not for the evening entertainment. There is just no where for the kids to play safe in the evening if you want to have a drink at the bar. Next year we will look for somewhere that has the entertainment in the bar area so the all of our family needs are met.
taffy669
on

2017-09-06
via

Tripadvisor.com
Just returned from11 night holiday at smartline village complex,great holiday,bit of a walk to some of the rooms,but nothing too demanding.Food was excellent , plenty of choice,every meal,every day,great service from all staff ,always friendly and willing to chat,( we were teaching them basic welsh) Family rooms were clean and spacious,some with a glorious sea view,regular bus into village area,7 euro taxi return.Only little gripe is the entertainment was a little amateur,but all in all, we had a great time,and would definitely book again.
newlywedhammonds
on

2017-09-06
via

Tripadvisor.com
Well where to start! The amazing, friendly staff? The beautiful setting of the hotel? Cleanliness? The list goes on. The staff here have been second to none! They treated me like a celebrity, they went out of their way to make my stay for my wedding memorable. The cleaning staff I take my hats off to. 6 children meant messy rooms but every single day I went back to my room and it was like our first day again! Absolutely spotless. The manager was always always on hand and always came to see how we were getting on he was lovely, the ladies at reception were perfect every day. Marios on the night shift. Brilliant I don't no how he put up with me and still had a smile on his face always. Definitly my favourite member. Fantastic service here and on my wedding day they all went above and beyond (photos attached) The entertainment though. Club Jumbo! Very disappointed! Not the hotels fault as they don't bring the entertainment in. I will be complaining to air tours about that, very repetitive, boring and no enthusiasm there. The French Dj! Absolute disgrace, very rude and obnoxious and how he spoke to marios on the evening on my wedding well! Piece of work I hope he won't be employed very long. I will 100% return if Thomas cook manage to get their team in next year which is on the cards
lovehols50
on

2017-09-06
via

Tripadvisor.com
We were a family of seven, age from 4 to 65 visiting this hotel for the first time. Everything was better than expected after reading some poor reviews. I was up at 7.0 to reserve sun beds, but there was no need, as there were lots still left by 8.30. Seating around the bar area was sparse, but we always managed to get a table every evening. The food was varied, with many choices, while the beer and spirits were of good quality. The best aspect of the hotel is the staff. All were very friendly and helpful. Would definitely recommend.
Juha S
on

2017-09-05
via

Tripadvisor.com
We are here with a family of four. The way this hotel keeps up the welcoming, friendly and sunny feeling should be a guideline to others. It all begins at the reception. Gardens, rooms, other interior and pool areas are in excellent condition and daily kept that way by numerous cleaners and housekeepers. It all starts early each morning and they hustle with a honest smile on their faces and happily greeting anybody - I wish we as guests were as positive. The kitchen is amazing: Lots of people all the time and versatile selection of food kept fresh for hours. And waitresses and waiters just as well happily doing long hours - what a working spirit in this hotel! I am - as you can see - amazed by the work ethics and hard working attitude of these people just as well I feel this is good management. Ten points and five stars :) Hotel with these masses in under a great stress and the signs are sometimes seen but that has to do with us guests as well.
Perah
on

2017-09-04
via

Booking.com
+מארחים מקסימים השירות והיחס מעולים. האוכל מגוון החדרים נקיים. קיבלנו מענה לכל בקשה.נהנינו מאוד!
Shmuel
on

2017-09-04
via

Booking.com
-קיבלנו חדרים במפלס גבוה. הרווחנו נוף אך כל גישה אל החדר הצריכה טיפוס ארוך מאוד. האוכל סביר בלבד. לא יותר מכך. במיוחד למי שאוכל כשר. +המתקנים מאוד מספקים עבור הילדים. חדרים מרווחים ונוחים. מרפסות צופות לנוף. הצוות מספק שירות טוב. תמורה טובה עבור המחיר. לסיכום - עמד היטב בציפיות שלנו.
Fabian P
on

2017-09-04
via

Tripadvisor.com
nous avons passer 15 jours de vacances dans cette hotel magnifique,la nourriture exèllente et varié,l'accueil chaleureux et toujours avec le sourire,une hygiène impeccable,des animateurs superbe une équipe de choc;les massage fabuleux,un point noir la photographe accaparante et nous oblige a faire des photos meme sans notre accord,des chambres spacieuses et chaleureuses, SUPER HOTEL sasha,regine&fabian ch 908