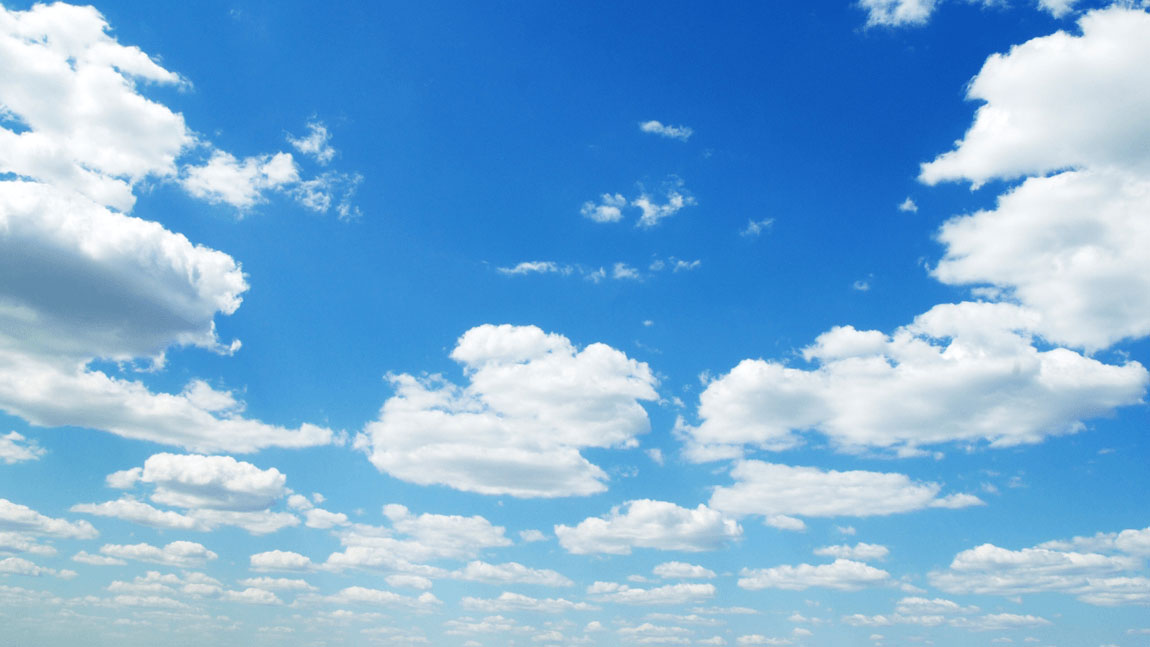 Most talked about:
Hotel Overall
Staff friendliness & competence
Swimming Pool
Most satisfied with:
Star rating
TV
Bathroom cleanliness
Family & kids friendly is nice.

Guests are very happy with the Animation, entertainment, nightlife, music.

relaxation is excellent.

"mini disco"

"Bogenschießen"

"Tennisplätze"

"vrai plaisir"

Guests are OK with the Swimming Pool.

Sport facilities can be improved.

Hotel age can be improved.

"min massage"

"swimming pools"

"tres grande"

"main building"

Overall CLEANLINESS is nice.

Guests are very happy with the Room cleanliness.

Bathroom cleanliness is nice.

"chambre propre"

"Sự sạch sẽ"

"Hygiëne"

"clean rooms"

Guests are very happy with the View.

Guests are OK with the Bed.

Bathroom could be better.

"Room bar"

"Sanitäranlagen"

"grand lit"

"régal"

Breakfast is excellent.

Guests are very happy with the Dining experience.

Guests are very happy with the Deserts & fruits.

"Plätzchen"

"great choice"

"ottima scelta"

"breakfast coffee"

Great Staff friendliness & competence.

Great Service.

Guests are very happy with the Reception.

"Gärtner"

"petit paradis"

"efficient staff"

"Freundliches Personal"

Food price is acceptable.

Guests are very happy with the value for money.

Guests are very happy with the Food & drinks price.

"including beer and wine"

Average Night life & dining.

Shopping is excellent.

Guests are not happy with Neighbourhood & area.

"Möglichkeiten"

"Plätze"

"petite plage"

"diversi ristoranti"

Guests are OK with the Wifi price.
Emmanouel Katsoulakis
on

2018-12-13
via

Google
One of the oldest and the best hotels in the Hersonissos area
Puzzle Pizza
on

2018-12-11
via

Google
Martine Duchene
on

2018-12-08
via

Google
Endroit agréable pour des vacances en famille ou en amoureux , établissement bien tenu et propre et un grand choix de restaurant , crétois , italien , barbecue où on peut déguster beaucoup de verrines choix entre les viandes et fruits et desserts divers
7sarahjane7
on

2018-12-08
via

Tripadvisor.com
Site merveilleux, personnel hyper compétent et sympathique, nourriture variée et de qualité, plusieurs restaurants vraiment top car différents... et animations pour tous! Musiciens et danseurs de talent grâce à leur exceptionnel Responsable de l'animation. J'y retourne ;)
Jean-Claude Descampe
on

2018-12-06
via

Google
Dana N
on

2018-12-05
via

Tripadvisor.com
For an all inclusive it was nice. We usually go to Adults only so the kids was something different for us. Room was very bland, outdated but nice views and very spacious. We got a one-bedroom ocean front. The little mini bar wasn't stalked with much. No art-work on the walls or decor gave it a very cold feel. Also, first hotel we've ever stayed in where you can't flush toilette paper down the toilette. They provide a covered waste basket for this. Bed was comfy, food was pretty good. Beach was decent. There's a beautiful rocky beach just left to the property that has very clear beautiful water with a small cove. Employees were polite. Lots of cats in the property that were well taken care of was nice.
oded sonin
on

2018-11-26
via

Google
Quality resort, great service, awesome facilities.
Pаvel kalaidzidis
on

2018-11-18
via

Google
Друзья я там жил два месяца очень понравился ,
Предлогаю не пожалеете.
Yogev Eliyahou
on

2018-11-18
via

Google
כפר נופש הכולל בתוכו הכל!!
מקום נפלא, הכל כלול
6 מסעדות ו 5 בריכות.. מתאים לילדים
חיים בטש
on

2018-11-17
via

Google
הכל מצויין שירות אדיב פשוט חופשה מושלמת
Mirec43
on

2018-11-17
via

Tripadvisor.com
As a returning guests,having been in Creta Maris 3times before,we knew what to expect and were looking forward to spend a family vacation there. Everything lived up to our expectations but one thing. Our daughter turned 2 years while staying there so we wanted to make her a small celebration. We went to the guest relations some 2-3 days in advance to organize a delivery of a birthday cake and we were said that it will be delivered to our room at agreed time and that there will be personnel singing a happy birthday to her. We wanted to pay for it but the hotel said this is a free service and it is on them. Good. On day D what do you thin happened? After waiting for appr. 30 mins we checked the guest relations what the problem was. They seemed to not know about this. After another 15-20mins a waiter came with a cake (apparently being prepared hastily in the kitchen-they at least managed to write Happy birthday on it) delivered it to the room like they would have delivered any other meal, no candles,no congrats to our daughter, no nothing. A BIG, BIG dissapointment. I was so pissed off I was not going to solve this right there as I didn't want to spoil the rest of the vacation. There is one more thing to this that really negatively surprised me. On my business travels it happened to me twice I stayed at the hotel on by birthday date. In both cases I received at least a small card with a wish signed by a hotel manager and a complimentary gift. I was expecting this level of attention from Creta Maris management. It costs nothing to find out which guest is celebrating a birthday as they have this data provided at checkin. It costs nothing to show you care. Don't get me wrong-the hotel and the personnel are otherwise really nice and we were happy there expect for this.
Bettina König
on

2018-11-15
via

Google
...und noch fünf Sterne dazu... Wir lieben diese hotelanlage....Strand Wasser essen zimmer angestellte Service. . Alles suuper !!!!.Waren schon drei mal dort u werden immerwieder kommen. Freuen uns schon so auf den nächsten Urlaub !!!!!!
Caroline Mitson
on

2018-11-15
via

Google
Lovely chilled holiday. Excellent food
Marie-laure Décors
on

2018-11-13
via

Google
Magnifique et presque familial
Manque une piscine chauffée extérieure pour la saison plus fraîche.
Olga
on

2018-11-13
via

Booking.com
Spotless clean, comfortable rooms, the sea is just one step away. The food and wine are good. To my taste, that is the best value/quality choice near Herakleion. - Territory not huge but still very nice. Not much to do with a 2yr old as kids club only works for older kids, and mini disco starts rather late.
Ilaria De Vito
on

2018-11-10
via

Google
Un sogno che diventa realtà!
Veeranjaneya Gupta
on

2018-11-09
via

Google
Very nice place for everyone
Klewiskezza
on

2018-11-09
via

Tripadvisor.com
We went to Creta Maris in September (a little late leaving review, I know) and found it to be so welcoming, not just the hotel, the entire area, it's in a perfect spot to walk to the town. If, like us, you don't actually want to dine in the same spot all the time (nothing to do with the quality of the AI food, just like to mix it up) it's perfect, have a few drinks in one of the bars then meander down to the strip and meander back in time for last drinks. OR you can dine in one of the many restaurants they have on-site. It's huge, but not cold or clinical, the pools are lovely, although it can be hard to get a sun bed (it was virtually impossible to get 4 together so we propped on the beach most days). The staff are amazing, special thanks to Kostas in the breakfast restaurant, he was our most consistent waiter and he was awesome, and all the bar staff in the Romantic Bar. Also, a special thanks to the bartender in the late bar (can't recall the name) he made an awesome vodka, lime and soda, which, abroad, is a particular challenge. We will definitely go again, we all loved the Creta Maris and the area. Only downside would be the showers, feels like your skin is being exfoliated. Maybe better shower heads
rayaan rylands
on

2018-11-07
via

Google
Amazing stay at the hotel
Помещик
on

2018-11-07
via

Booking.com
Очень хороший отель,все на высоком уровне обслуживания,отличные напитки в баре,много разных ресторанов,огромный выбор еды,улитки с розовым вином! Чудо! Всем советую,высокий уровень за приемлемые деньги! Молодцы! - Продлить дискотеку!