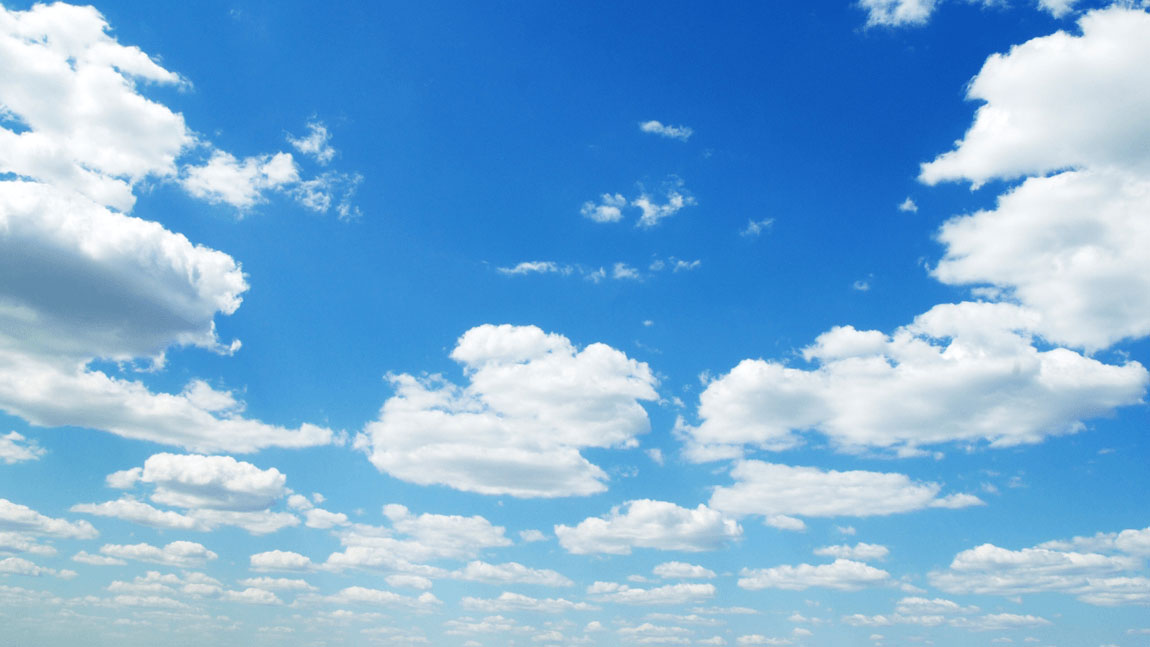 Most talked about:
Hotel Overall
Grounds & exterior
Beach & Sea
Most satisfied with:
CLEANLINESS
Disabled friendly
Elderly friendly
Most disliked:
Bathroom cleanliness
Guests are very happy with the Animation, entertainment, nightlife, music.

Family & kids friendly is nice.

Great Atmosphere, friendliness.

"ping pong"

"Sportaktivitäten"

"mini club"

"entertainment team"

Swimming Pool can be improved.

Average Hotel age.

Guests are very happy with the Sport facilities.

"pool area"

"pool bar"

"conference hall"

"Entspannung sucht"

Overall CLEANLINESS is nice.

Room cleanliness is nice.

Guests are not happy with Bathroom cleanliness.

"Tisztaság"

"Hygiëne"

"clean room"

"Čistoća"

Great Room size.

View can be improved.

Bathroom is good.

"Gebäuden"

"Straße"

"sun beds"

"Gäste"

Great Breakfast.

Guests are OK with the Dining experience.

Guests are very happy with the Deserts & fruits.

"Gläser"

"evening buffet"

"lovely places"

"gutem Essen"

Great Staff friendliness & competence.

Guests are very happy with the Service.

Guests are very happy with the Animation team.

"Reinigungskräfte"

"Bar staff"

"bar staff"

"life guard"

Great Food & drinks price.

Great value for money.

Food price is excellent.

"gurt kaputt usw"

"Suppe gekocht"

"ermöglicht das Baden"

"Essen das schwankt"

Guests are very happy with the Night life & dining.

Shopping is good.

Transport (taxi, car rental, transfers) could be better.

"hire car"

"main road"

"Sandstrand Promenade"

"Gartenanlage mini market"

Wifi price is nice.

"Internet connection free and constantly upgraded"
http://www.portesbeach.com/
Φώτης Παπαποστόλου
on

2018-11-16
via

Google
All inclusive hotel.
Καταπληκτική κουζλινα
freyaYorkshire
on

2018-11-12
via

Tripadvisor.com
Lovely clean hotel. The pool for the under 6 's was about the best i've ever seen. It was large and had different slides and baby/toddler play apparatus. The large pool was good and well supervised too. The activities were varied; we did the morning yoga and other exercises after breakfast outdoors under the pine trees. The activity coordinator s were young and enthusiastic. I had a massage in the spa with Niki and this was very good. The food in the restaurant was varied and good, but there was a lack of vegetarian food . A couple of times the veggie selection in the evening was simply different vegetables. Usually in Greece there are plenty of stuffed vegetables, veggie moussaka , spanokopita, etc or even pizza but we had none of these in the week we were there. I think this is an area that needs to be looked at. Apparently the lunches in the taverna had more veggie options, but we were there on half board. If this was sorted out I would definitely return.
Stefanie
on

2018-11-11
via

HolidayCheck
Sehr schöne Hotelanlage mit schönem Garten, hübschen Gebäuden, direktem Zugang zum traumhaften Strand mit hoteleigenen Sonnenschirmen und -liegen und Sportmöglichkeiten mit Blick aufs Meer (Beachvolleyball, Tischtennis, Kajak, Tretboot; Tennis ca. 100m entfernt). Morgens und abends kann man drinnen oder auf der Terrasse mit Blick in den Garten essen, mittags in der zum Pool hin offenen Taverna mit Meerblick. Das Essen war lecker, könnte für meinen Geschmack aber gern mehr vegetarische Hauptspeisen enthalten. Für kleinere Kinder gibt es eine tolle Poollandschaft mit Rutschen und einen Spielplatz, abends ein Animationsprogramm für die ganze Familie. Für Teenager hätte gern noch ein eigenes Animationsprogramm angeboten werden können. Das Personal (Rezeption, Restaurant, Poolbar, Reinigungskräfte) war unglaublich freundlich und aufmerksam, jedes Problem wurde sofort gelöst. Es war ein wunderbarer Urlaub, und wir planen, nächstes Jahr wiederzukommen.
Daniel
on

2018-11-01
via

Reisen.de
gut sauber gut sehr gut Nahe Autobahn und trotzdem ruhig gut Wir waren zufrieden mit dem Service. Die Reiseleitung war freundlich. Das 1. schattige Zimmer konnten wir sofort wechseln. Es ist ein komfortables Hotel direkt am Strand. Das Essen war abwechslungsreich. Die Animation am Abend war abwechslungsreich. Die Ausflüge waren gut organisiert.
Sandra
on

2018-10-26
via

HolidayCheck
Die Hotelanlage ist sehr schön gestaltet, die Aufteilung der verschiedenen Zimmer und Restaurants ist ansprechend. Das All-Inclusive Angebot ist super und sehr empfehlenswert.
Mariola
on

2018-10-24
via

HolidayCheck
Schönes Hotel mit griechischem Flair. Zimmer einfach gehalten mit kleinem Bad, beim Buffet wird viel einheimisches Essen angeboten.
Birgit
on

2018-10-23
via

HolidayCheck
Schönes Hotel, mit viel Grün. Tolle Anlage. Entspannung pur. Es ist so normal. Nichts ist aufgesetzt. Wir mit viel Herz geführt.
ricaherrmann
on

2018-10-23
via

Tripadvisor.com
Wir wurden nach 3-stündiger Verspätung herzlich willkommen geheißen. Es gab sogar noch Mittagessen. Die Hotelanlage ist wirklich eine Reise wert, tolles Essen, eigener Strandabschnitt, nett eingerichtete Zimmer. Familien mit und ohne Kinder sind gleichermaßen eingeladen. Die Mitarbeiter sind kinderfreundlich, die Anlage lädt zu verschiedenen Aktivitäten ein. Es hat uns sehr gut gefallen.Vielen Dank!
Wilhelm
on

2018-10-22
via

HolidayCheck
Das Hotel ist gut angelegt hat einen ordenlichen und sauberen Eindruck hinterlassen.Personal war freundlich und hilfsbreit. Gastronomie war gut.
Christian
on

2018-10-22
via

HolidayCheck
Bezaubernde Lage direkt am Meer. Die Anlage erstreckt sich von der Straße mit dem Haupthaus über mehre Häuser verteilt bis ans Meer. Die Superior Zimmer sind zu empfehlen und den Aufpreis absolut wert. Sparzimmer bitte meiden. Wer weniger bezahlt, bekommt eben auch weniger.
Michael Schmitz
on

2018-10-20
via

Google
Sehr schönes Hotel mit gepflegtem Außenbereich
Reiner
on

2018-10-19
via

HolidayCheck
Es ist ein gutes und kinderfreundliches Hotel. Das Personal ist sehr freundlich und hilfsbereit. Das Essen passiert auf griechischer Küche und ist geschmacklich gut gewürzt. Der Strand liegt unmittelbar am Hotel und ist sandig.
Anda Tihovschi
on

2018-10-16
via

Google
Portes Beach is for me the most nice hotel in Halkidiki, where you have all : a large room, amazing garden, a very nice restaurant with the most tasty meals, what I ever had in Greece, good cocktails and wines. The service is very well too, people have experience and they know their job ...I recomand it with all may heart !!!
Marco
on

2018-10-14
via

HolidayCheck
Gepflegte Hotelanlage direkt am Meer. Freundlicher Service. Regionales und Touri Essen. Angenehme Animation. Jassas.
Stelios Kiakos
on

2018-10-12
via

Google
Istion Hotel .Πολύ ωραίο τέλειο βρίσκεται στην Χαλκιδική.
Flo Na
on

2018-10-12
via

Facebook
Wir waren absolut begeistert von der Anlage und allem was dazu gehört. Das Personal ist sehr freundlich und hat auch immer ein lächeln über. Das Hotel ist absolut für Kinder geeignet. Schön war auch das man Abends am Strand den Olymp sehen kann und im Sonnenuntergang ein schönes Farbspiel am Himmel ergab.See Translation
Uwe Pötzsch
on

2018-10-09
via

Google
Eine Traumhaft schöne Anlage. Essen sehr gut und Reichlich. Wer hier nichts findet oder wem es hier nicht schmeckt, Bleibt Besser Zuhause.
cst0ck
on

2018-10-09
via

Tripadvisor.com
we had an excellent time at this hotel resort. we had a party of 20 adults and five children. the staff were excellent and the food and drink was first class . the only criticism was that the swimming pool had too much chlorine which resulted in some of our party suffering from stinging eyes and damage to dyed cotton swimwear.
Alina
on

2018-10-08
via

HolidayCheck
Tolles, familienfreundliches Hotel mit viel Ruhe und einem schönen Strand. Es ist ein Sandstrand mit ein paar Steinen. Das Serviceteam ist super freundlich, das Essen die 3kg mehr zu Hause wert
E-lieschen
on

2018-10-07
via

Tripadvisor.com
Wir haben uns eine Woche "All inclusive" gegönnt und sind sehr zufrieden gewesen! Das Personal war super freundlich, die Zimmer und die Anlage sauber und gepflegt und das klare Meer einfach ein Traum. Mit den Getränken von der Bar also perfekt, um einfach mal abzuschalten. Das Essen war in Ordnung. Es war lecker und frisch, allerdings nicht sehr abwechslungsreich. Möchte man etwas von der Umgebung sehen oder einen aktiven Urlaub haben, braucht man hier definitiv ein Auto, da die nächsten Orte fußläufig nicht gut erreichbar (und wohl auch nicht sehr sehenswert) sind. Für eine Woche pure Entspannung und Tauchen in der Blue Diving School, kommen wir gern wieder!