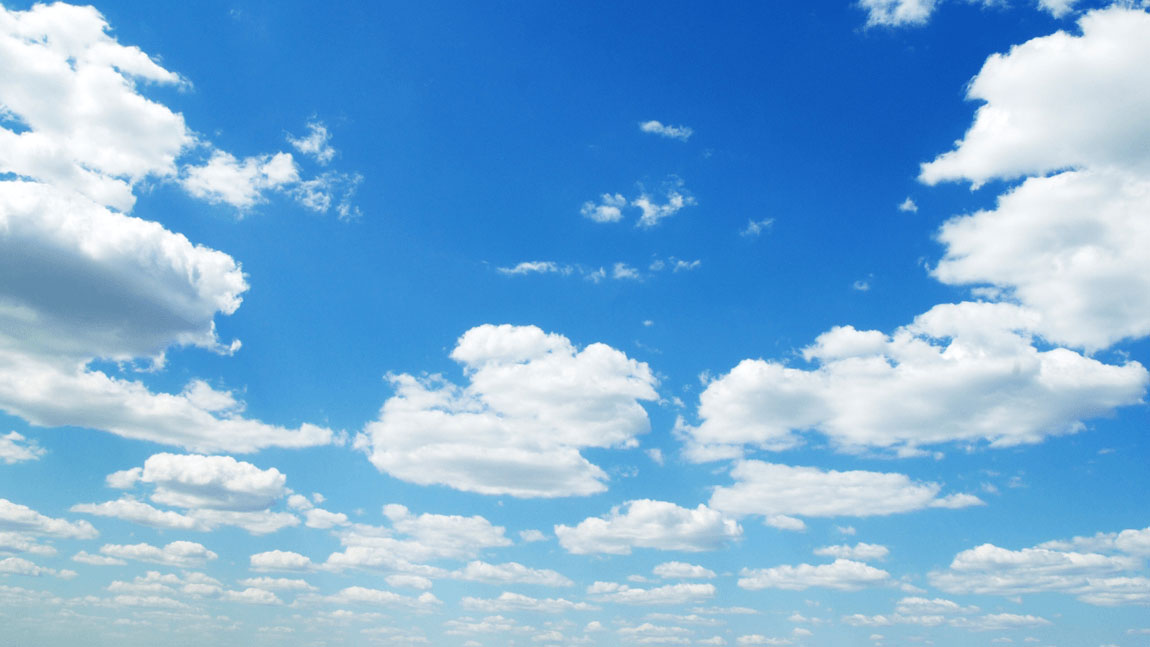 Most talked about:
Hotel Overall
Grounds & exterior
Beach & Sea
Most satisfied with:
Comfort
Disabled friendly
Room service
Most disliked:
Bathroom cleanliness
Great Animation, entertainment, nightlife, music.

Guests are very happy with the Family & kids friendly.

Atmosphere, friendliness is nice.

"little girl"

"freundliches Personal"

"older couples"

"ping pong"

Great Swimming Pool.

Average Hotel age.

Sport facilities is excellent.

"key card"

"pool bar"

"pool area"

"conference hall"

Guests are very happy with the Overall CLEANLINESS.

Room cleanliness is excellent.

Dissatisfactory Bathroom cleanliness.

"Zimmer sauber"

"Außenanlage"

"Tisztaság"

"Hygiëne"

Room size is nice.

View can be improved.

Bathroom could be better.

"Gäste"

"Gebäuden"

"Straße"

"sun beds"

Guests are very happy with the Breakfast.

Average Dining experience.

Great Deserts & fruits.

"direkter Strandlage"

"Gläser"

"evening buffet"

"lovely places"

Great Staff friendliness & competence.

Guests are very happy with the Service.

Animation team is excellent.

"bar staff"

"Zimmermädchen"

"Reinigungskräfte"

"entertainment team"

Food & drinks price is nice.

Food price is excellent.

Guests are very happy with the value for money.

"gurt kaputt usw"

"Suppe gekocht"

"ermöglicht das Baden"

"Essen das schwankt"

Guests are very happy with the Night life & dining.

Shopping is good.

Average Transport (taxi, car rental, transfers).

"Hauptstraße"

"Sportaktivitäten"

"hire car"

"main road"

Guests are very happy with the Wifi price.

"Internet connection free and constantly upgraded"
http://www.portesbeach.com/
stephan schmelter
on

2019-06-16
via

Google
Mike Xenitidis
on

2019-06-15
via

Google
Birgit
on

2019-06-15
via

HolidayCheck
Wir waren Ende Mai/Anfang Juni im Hotel. Es hat uns nach einem unkomplizierten Zimmerwechsel gut gefallen. Das Essen war gut, der Kinderpool super und die Sauberkeit war für uns in Ordnung. Unbedingt an Mückenschutz denken!
Martin
on

2019-06-15
via

HolidayCheck
Das Hotel hat unsere Erwartungen mehr als Übererfüllt! In den 12 Tagen hat sich beim Abendessen nichts gravierend wiederholt und es war immer super frisch zubereitet. Das Personal war höchst aufmerksam und immer extrem freundlich. Die Animation war perfekt. Unsere beiden Kinder wurden abends bestens in der Mini Disco unterhalten. Jederzeit würden wir wiederkommen. Alles war sehr sauber und wirklich gut gepflegt.
Sightsee16816134350
on

2019-06-13
via

Tripadvisor.com
Brilliant hotel brilliant food and brilliant all inclusive package where everything actually is all included, or at least in. My experience. The food was excellent and the staff can't do enough to help you especially if you have children. The beach is attached and is immaculate as is the water, and the water sports are included too. The rooms are clean basic and comfy and have air conditioning. This is a family hotel, so don't come here expecting nightclubs. Outside of the hotel there is not much happening
Mike Fürst
on

2019-06-12
via

Google
Schöne Anlage und freundliches Personal
Jürgen
on

2019-06-12
via

Booking.com
gute Lage mit Pool und direkter Strandlage - Zimmer sauber und großzügig - - nichts negatives - sehr zu empfehlen
traceycZ4774XX
on

2019-06-10
via

Tripadvisor.com
My friend and I stayed at Portes beach for 7 nights end of May. The place was lovely, very clean and the gardens well attended. The room was typical, average status for 2 adults. Food was varied and tasty. I woukd say the quality was good. The pool area was good, bar and staff at the poolside was very good and friendly. There was a small beach from the green area from the pool. This was very clean and great for small children. Overall our experience at Portes beach was lovely. Staff, food and entertainment was great. The only downside was the hotel was on a busy dual carriageway and was pretty isolated so be prepared to catch a bus or taxi to other resorts.
Nancy
on

2019-06-10
via

HolidayCheck
Schöne Anlage mit traumhaften Meerblick. Sehr gepflegt. Zimmer sehr hellhörig und in die Jahre gekommen. Wunderschöne buchten auf der Halbinsel Sithonia.
Pavel Holovatyy
on

2019-06-09
via

Google
Да ,понравилось. На те деньги, достойный отдых для двоих. Рекомендую его в данном регионе. Имеет собственный пляж и свой оазис на территории. Кухня очень правильная, как по приготовлению, так и по разнообразию блюд. Надо покупать только all inclusive.
Mark Nellist
on

2019-06-08
via

Google
Fantastic food and great service beautiful hotel
Andycolv
on

2019-06-06
via

Tripadvisor.com
We visited on the 28th May 2019, first impressions of the hotel were really good, the hotel is located on a very busy dual carriageway, however once inside you don't notice this. We stayed here for a week for in the school holidays, the hotel was very clean and tidy and staff were friendly, our room was a very good size and again very clean and tidy and cleaned daily to a very good standard daily. The pool area and beach again are to a very high standard and plenty of space for sunbathing and shaded areas to enjoy a nice drink. The only down sides to this hotel were the food and location, firstly the location, this is an all inclusive hotel so may not be an issue for some but there is nothing local to the hotel and nothing within walking distance although the hotel does provide a free bus into the local village daily. The food was not what we expected we travelled as a group 6 adults and 5 children age range from 1-8 and the food selection was very poor, my daughter (8 years old survived on chips, cucumber and bread buns) and this was every day! The choice wasn't much better for the adults, breakfast was ok but limited choice, lunch and dinner were very limited choice and poor quality of what was available. Overall the holiday was good but let down by the variety and quality of food which when you pay all inclusive you expect to be of a good standard.
Angelo
on

2019-06-06
via

HolidayCheck
Kleines sehr schönes Hotel, die Grünanlage ist sehr gepflegt. Wer abends nicht ausgehen will ist hier gut aufgehoben. Ende April Anfang Mai wenig Animation, genau richtig für uns :). Das Personal ist überwiegend freundlich und bemüht bei Fragen und Problemen sofort zu helfen. Das essen ist für AI ziemlich gut. Wir würden wieder kommen, es hat uns ausgesprochen gut gefallen.
Sebastian
on

2019-06-04
via

HolidayCheck
Das Hotel liegt zwischen 2 Ortschaften direkt an einer Schnellstraße. Allerdings bekommt man von der Schnellstraße in der gesamten Hotelanlage nichts mit. Die Anlage macht einen sehr gepflegten Eindruck und man sieht an jeder Ecke Personal, die entweder putzen, die Anlage instand halten oder die Grünanlagen pflegen. Generell können wir das Hotel als Familie sehr empfehlen. Die Hotelgäste waren bei uns etwa zur einen Hälfte Familien mit Kindern und zur anderen Hälfte Senioren. Das Personal war immer sehr nett und sehr zuvorkommend. Auch kleine Extrawünsche wie Wasserkocher auf dem Zimmer oder Schonkost für das kranke Kind wurden sofort erfüllt. Das Hotel liegt direkt am eigenen Strand und die Liegen und Sonnenschirme sind für AI-Gäste inklusive. Ebenso der Tretboot- oder Kanu-Verleih. Kinderbetreuung und Animation für Kinder war sehr gut und qualitativ hochwertig. Daneben auch der Kinderpool und der Kinderspielplatz. Einzig die Zimmer waren etwas in die Jahre gekommen, aber das ist vielleicht auch Geschmackssache. Alles in allem hat uns der Urlaub sehr gefallen und wir würden gerne wiederkommen.
Svenja
on

2019-06-04
via

HolidayCheck
Wir waren Ende Mai für eine Woche im Portes Beach. Ein tolles und ruhiges Hotel zum Entspannen. Das Personal ist sehr nett und zuvorkommend. Das Hotel verfügt über einen eigenen Strandabschnitt, allerdings war das Wasser noch sehr frisch, daher hat man die meiste Zeit auf der Liege verbracht. Der Pool war etwas wärmer und war eine angenehme Abkühlung.
Jana B.
on

2019-05-31
via

Google
Wir waren jetzt zum zweiten mal für eine Woche im Mai hier. Wir waren beide Male mehr als zufrieden. Das Essen ist köstlich, das Personal sehr freundlich und hilfsbereit und das Meer wirklich schön an dieser Stelle. Wer Ruhe und Entspannung sucht, wird hier fündig.
Bianca
on

2019-05-31
via

HolidayCheck
Von außen wirkt das Hotel auf den ersten Blick unscheinbar. Ist man aber erstmal in der Lobby und schaut geradeaus, ist man vom Anblick des Palmenhain`s überwältigt.
Monika
on

2019-05-31
via

HolidayCheck
Sehr schöne und ruhige Anlage Abwechslungsreiches und leckeres Büfett Animation super und sehr nettes Personal Super Strand und Hoteleigene Liegen und Schiene Kommen gerne wieder
jım Harbourne
on

2019-05-30
via

Google
Fantastic hotel great staff great beach it s a must
stefan iwaniuk
on

2019-05-29
via

Google