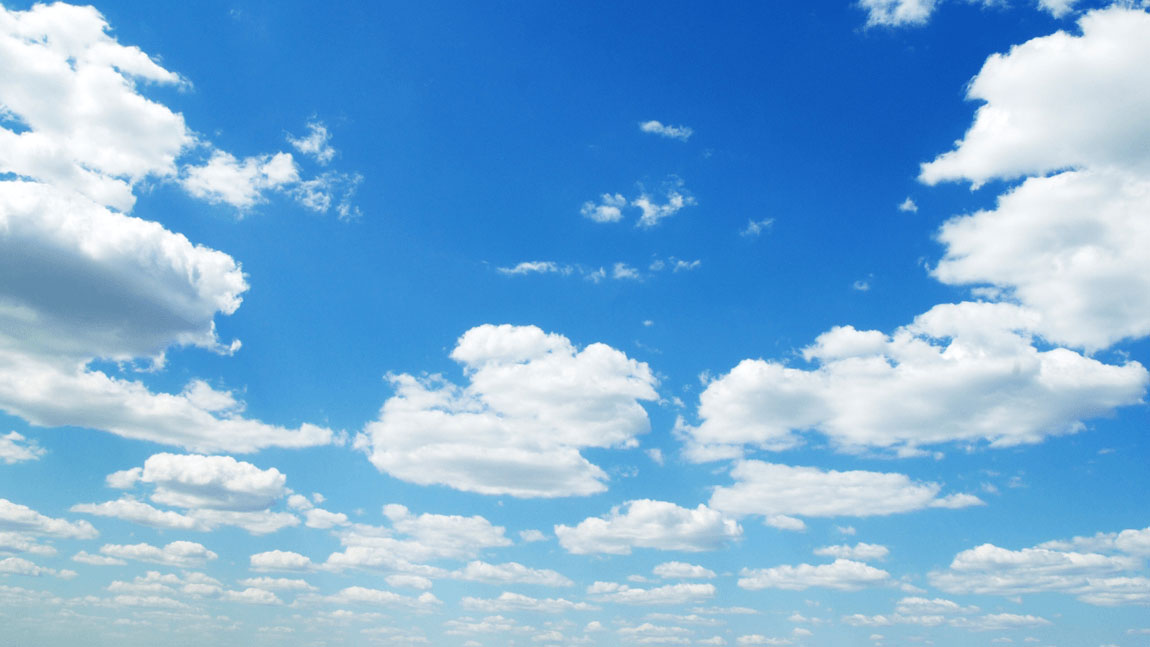 Most talked about:
Hotel Overall
Grounds & exterior
Breakfast
Most satisfied with:
CLEANLINESS
Recreation Staff
Room service
Most disliked:
Bathroom cleanliness
Animation, entertainment, nightlife, music is excellent.

Family & kids friendly is excellent.

Atmosphere, friendliness is excellent.

"nettes Personal"

"family holiday"

"freundliches Personal"

"familiäre Atmosphäre"

Swimming Pool could be better.

Guests are very happy with the Hotel age.

Average Hotel maintenance.

"Top Strandlage"

"schlechtem Zustand"

"reine Katastrophe"

"ältere Menschen"

Overall CLEANLINESS is nice.

Room cleanliness is acceptable.

Dissatisfactory Bathroom cleanliness.

"nächsten Tag"

"Außenanlage"

"gepflegte Anlage"

"saubere Zimmer"

View is good.

Room size is excellent.

Bathroom is good.

"main road"

"Strassenlärm"

"2nd floor"

"large room"

Guests are very happy with the Breakfast.

Dining experience is nice.

Average Deserts & fruits.

"fantastic break"

"Tag frische"

"bottle of wine"

"gutem Essen"

Guests are very happy with the Staff friendliness & competence.

Service is excellent.

Animation team is excellent.

"freundlichem Personal"

"freundlichen Menschen"

"entertainment team"

"life guard"

Guests are very happy with the Food & drinks price.

Guests are very happy with the value for money.

Food price is excellent.

"gurt kaputt usw"

"Suppe gekocht"

"ermöglicht das Baden"

"Essen das schwankt"

Average Shopping.

Transport (taxi, car rental, transfers) is good.

Guests are very happy with the Night life & dining.

"direkte Strandlage"

"Spaziergänge"

"free shuttle bus"

"good restaurants"

Great Wifi price.

"Internet connection free and constantly upgraded"
http://www.portesbeach.com/
Dieter Jordan
on

2020-02-27
via

Google
A127
on

2020-02-05
via

Google
Eine sehr schöne hotel Anlage. Das Zimmer ist schon etwas in die Jahre gekommen,hat aber seinen Zweck erfüllt und wir haben uns rundum wohl gefühlt.Das Essen in den beiden Restaurants war lecker und abwechslungsreich.Die Getränke an allen Bars sehr gut.Tolle animation für große und kleine Gäste.Der Miniclub ist wirklich fantastisch. Unser Kind hat sich sehr wohl gefühlt.Der hotel eigene Strand ist gepflegt und sauber.Wir würden das Portes Beach weiterempfehlen.
a harby
on

2020-01-28
via

Google
Great great place for a holiday. Lovely staff
Анжелика Чистякова
on

2020-01-25
via

Google
Volker Haeselbarth
on

2019-12-14
via

Google
Geb nicht gern fünf Sterne, aber dieses Hotel hat es verdient. Die Aufräumarbeiten nach einem Tornado waren wie Hexerei. Dazu das excelente Personal. Top!!
Михаил Борисов
on

2019-11-17
via

Google
Birgit
on

2019-11-03
via

HolidayCheck
Das Hotel ist sehr schön, sehr gepflegte Außenanlage, super nettes Personal. Für Familien sehr gut geeignet. Die Zimmer sind zweckmäßig und sauber. Es wird sehr auf Sauberkeit geachtet. Am Strand befinden sich im Wasser ein paar Kieselsteine, die uns aber nicht gestört haben.
ΣΤΑΥΡΟΣ ΤΟΥΛΟΥΜΗΣ
on

2019-10-31
via

Google
Εξαιρετικο σε όλα..... ευχαριστούμε πολύ
celina Loose
on

2019-10-31
via

Google
Das Hotel ist super. Personal super nett und hilfsbereit.Würden immer wieder dort einchecken. Essen reichlich,lecker und abwechslungsreich. Anlage top gepflegt.
Oleksandr Myronenko
on

2019-10-31
via

Google
Небольшой и уютный отель. Живописная территория окутана живыми насаждениями. Пляж песчаный. Вход в воду местами каменистый. Вода изумрудно-чистая. Питание вкусное и разнообразное. Самая оживленная зона отдыха вокруг бассейна. Особенно во время вечерней анимации. Возможно, шум ночных представлений будет досаждать жильцам соседнего коттеджа.
Nicole
on

2019-10-29
via

HolidayCheck
Ein super schönes Hotel. Es liegt direkt am hoteleigenen Sand-/Kiesstrand. Das Hotel verfügt über zwei Pool ( diese waren jedoch sehr kalt)
Matthias
on

2019-10-25
via

HolidayCheck
Wir haben das Hotel Portes Beach im Reise-Katalog rausgefunden und auf Grund der hübschen Hotelanlage gewählt. Wir sind angereist und haben uns sofort total wohlgefühlt. Meine Freundin und ich lieben mediterranes Flair und waren deshalb von der liebevollen Gestaltung der Hotelanlage begeistert. Überall blüht es, riesige Palmen und gepflegte Bäume laden ein, auf den netten Wegen durch die Anlage zu schlendern. Besonders gefallen hat uns die reizvolle Poolanlage mit Sitzgelegenheiten unter Pavillons mit Poolbar. Abens kann man dort seinen Cocktail schlürfen und die Animation genießen. Der schöne Sandstrand ist direkt von der Poolanlage zu erreichen. Das Wasser ist wunderbar sauber, klar und lädt zum schwimmen ein. Ein riesiges Lob gilt wirklich allen Angestellten die mit solch einer Freude und Leidenschaft ihrer Arbeit nachgehen. So eine Freundlichkeit vom Personal haben wir so noch in keiner Hotelanlage erlebt. Auch ein großes Lob an die Animation, die jeden Abend mit einem kreativen und lustigen Programm aufgetreten sind. Die Zimmer waren immer sehr sauber und die Barkeeper und Servicekräfte sind unglaublich zuvorkommend. Wir kommen auf jeden Fall wieder. Alles in Allem: sehr kinderfreundlich aber genauso perfekt für Paare und Alleinreisende
Ant H
on

2019-10-25
via

Tripadvisor.com
we came here in August 2019 for a family holiday of 2 adults and 2 children, all inclusive. The staff were very friendly and helpful. Room - the room was modern and very clean! flat screen telly with a few English channels. the beds was very comfortable to sleep on. the only downside was when we had a bath or shower the water would come up out drain in the bathroom at times. for this reason I would give the room 4 out of 5 Food - there was alot of variety different every day. every thing was hot and the puddings was amazing. 5 out of 5 Bars for all inclusive the cocktails was very limited to only 3 cocktails to pick from although you can pay extra to have extras. free big bottles of water. 3 out of 5 swimming pool there is a decent size pool not to cold. perfect to have a mess about or to have a little swim. there is a little kids pool is ok for toddlers. 5 out of 5 beach - the beach was very clean, plenty of sunbeds. the beach is a bit small, you can use the paddle boat and canoe boat are free to you. I think main to have a little beach bar as you have to keep walking up to the pool bar. 4 out of 5 entertainment - one of the best Entertainment I've seen, the animation team are great and try and involve everyone in. the interaction is the best I've ever seen. different entertainment every night. I could not fault it one bit. 5 out of 5 in all very great holiday with great memories taken. 4 out of 5. Thank You Portes Hotel.
theonascc
on

2019-10-24
via

Tripadvisor.com
We stayed here at the middle of october. The room was big, clean and with perfect view. The Portes beach hotel has perfect location and own blue-flagged beach. Pool is nice but we spent all of our time in the sea. The food is with excellent quality and varies day to day. The staff is very kind and friendly. We are planning vacation here and the next year.
Dieter Sander
on

2019-10-24
via

Google
Schöne Zimmer, freudliches Personal, Hotel direkt am Meer mit höchstens drei Etagen
Stephi
on

2019-10-24
via

Google
Ein tolles Urlaubshotel mit gutem Essen, netten Leuten und einer tollen Poolbar.
Daniel
on

2019-10-21
via

HolidayCheck
Tolles Familienhotel mit freundlichem Personal und guter Strandlage. Das Essen war frisch und lecker. Die Anlage war sehr sauber
Markus
on

2019-10-19
via

HolidayCheck
Nicht zu groß. Super Essen. Sehr freundliches Personal. Strand ist klasse. Wir waren im Oktober hier in der letzten Woche vor der Winterpause und deshalb war es total gemütlich
Iris
on

2019-10-18
via

HolidayCheck
Ein Hotel mit vielen sehr freundlichen Menschen. Aufgrund des tollen Personals entstand eine familiäre Atmosphäre. Und hat es gut gefallen.
holger
on

2019-10-16
via

HolidayCheck
Wir haben uns im Portes Beach sehr wohlgefült. Das Hotel liegt sehr nahe am Strand und direkt an einer Hauptstrasse. Vom Strassenlärm ist jedoch nichts zu hören, da alle Zimmer auf der entgegengesetzten Seite liegen.Für Spaziergänge nicht geeignet, auch die öffentlichen Busverbindungen sind ziemlich rar.