Nana Beach Hotel

,
Crete

,

Greece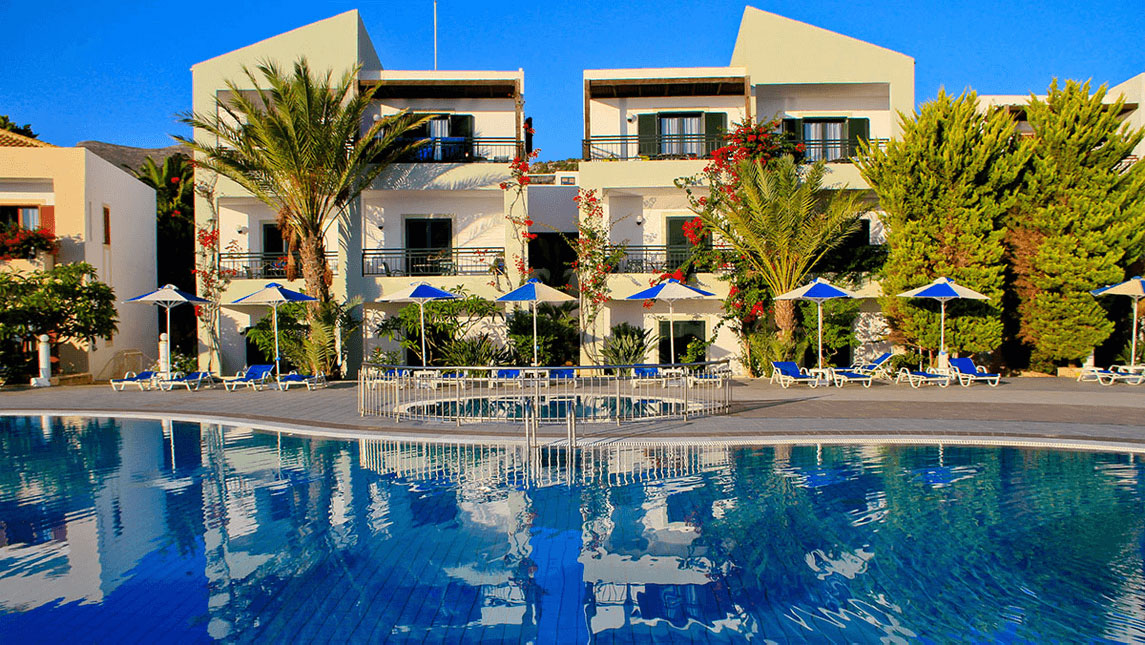 Most talked about:
Hotel Overall
Grounds & exterior
Swimming Pool
Most satisfied with:
Design
CLEANLINESS
Kitchen
Most disliked:
Bathroom cleanliness
Guests are very happy with the Family & kids friendly.

Great Animation, entertainment, nightlife, music.

Atmosphere, friendliness is excellent.

"nettes Personal"

"Männer"

"little child"

"ganze Familie"

Swimming Pool is nice.

Hotel age is excellent.

Hotel maintenance could be better.

"swimming pools"

"main pool"

"main building"

"special mention"

Overall CLEANLINESS is excellent.

Room cleanliness is acceptable.

Dissatisfactory Bathroom cleanliness.

"gepflegte Anlage"

"saubere Anlage"

"komplette Hotel"

"Mini fridge"

View is nice.

Bathroom could be better.

Room size is nice.

"neues Zimmer"

"ground floor"

"Gäste"

"moderne Duschen"

Breakfast is nice.

Guests are OK with the Dining experience.

Guests are OK with the Pizza, Pasta, Salads, Snacks, etc.

"schönes Plätzchen"

"letzten Jahren"

"la carte"

"fresh fruit"

Staff friendliness & competence is nice.

Average Service.

Guests are OK with the Reception.

"management team"

"hotel staff"

"t mind"

"friendly staff"

value for money can be improved.

Guests are very happy with the Food & drinks price.

Food price is nice.

"fruit basket"

"Essen Das Essen"

"Familien das Rundumpaket"

"kostenlos essen und trinken"

Night life & dining could be better.

Shopping is excellent.

Distance to beach is nice.

"direkte Strandlage"

"Athena restaurant"

"Hälfte"

"Direkte Strandlage"

Guests are not happy with Wifi price.

"free wifi"

"free WiFi"

"WLAN kostenpflichtig"

"Safe und W-Lan kostenpflichtig"
0030 2897030100
http://www.nanabeach.gr/
Maxinom uwu
on

2020-02-02
via

Google
m p
on

2020-01-30
via

Google
Sergiy Minesenko
on

2020-01-23
via

Google
Karsten Röhrs
on

2020-01-19
via

Google
Sehr schöne Abage. Das Reinigungspersonal war nur manchmal sehr laut.
Oleksandr Virga
on

2020-01-10
via

Google
Excellent hotel! Very big and wonderful territory with many swimming pools, areas to relax and have fun, delicious food, good offers for drinks. What was not very good is a beach - it is too small for all people. Also, it was windy sometimes and it was not very hot at the end of September.
Сергей Ванютин
on

2019-12-26
via

Google
I like it. it was cool.Μου αρέσει. ήταν υπέροχο.
Grieb S
on

2019-12-26
via

Tripadvisor.com
We spent 1 week at Nana beach in July with our 2 years old daughter. It was over our expectations. The hotel is very family friendly, there is a lot of things to do for adults and children. Clean rooms and pools, special pools for children, very good food and drinks. It was totally relax period for us. It was our first holiday in Greece, but surely not the last. We can say that it was one of our most beatiful holiday. Many thanks to the great staff that make this possible. We have no experienced negative things during that 7 days so we highly recommend this hotel especially for families with children.
Alex
on

2019-12-21
via

HolidayCheck
Ein unglaublich tolles Hotel um eine Woche abzuschalten. Sandstrand, Felsen, unglaublichs all inklusive Angebot an allen Ecken mit zahlreichen Bars und dazu noch super A la Carte Restaurants inklusive!
Martin Lennervald
on

2019-12-18
via

Google
AnnemiekWaanders
on

2019-12-10
via

Tripadvisor.com
Al was ik alleen in een familie resort, het was zeer goed toeven. Zeer divers en het eten van hoge kwaliteit. Verschillende plaatsen om te liggen in de zon, zeer goed verzorgd en zeer ruim opgezet. ik zou hier zo weer naar toe gaan.
leenottingham
on

2019-12-03
via

Tripadvisor.com
Great hotel , nice clean rooms , good entertainment,lovely restaurants nice beach and location .just a little underwhelmed with the pools . Could do with something similar to other hotels in the area in regards to pool slides .
Michele Russo
on

2019-12-02
via

Google
Ottimo villaggio per passare le vacanze estive con la famiglia.
Michael Lynch
on

2019-11-29
via

Google
Really nice hotel, lots of swimming areas for the kids, a kids play area and onsite beach. The kids loved the pedalo ride and kayaking. The a la carte restaurants were really good, just a shame the buffet restaurants were a bit boring and repetitive with their food choices. Some of the staff at the buffet restaurants and bars were a bit grumpy as well but others around the hotel were really friendly.
Alexa
on

2019-11-21
via

HolidayCheck
Sehr schöne und gepflegte Anlage. Für Familien sehr gut geeignet. Man hat dort alles was man braucht. Wellness, Fitness-Center etc.
Konrad Wronka
on

2019-11-16
via

Google
Nicky G
on

2019-11-12
via

Tripadvisor.com
Our 11 day holiday right at the end of the season was initially amazing. We got the coach from the airport, we were the first drop off so only 25 mins transfer time. We arrived right at the end of lunch, so we're given our wrist bands and told to check in after we had eaten. Check in was simple, we paid our tax upfront and were taken to our room. The room was lovely one of the 800 rooms, beside one of the pools and overlooking the sea, and later discovered there was a manmade blowhole which spurts water when it is choppy. All the pools were lovely, although cold at this time of year. In the end we had two favourites, plus we went to the sun beds by the sea a lot. There was always plenty of space so no need to reserve sun beds. There are bars beside the pools where you can serve yourself wine, beer, coffee, fizzy drinks or slushies. There were also ice cream carts for cones or tubs of ice cream. The hotel is sprawling, so you never feel closed in, the gardens are beautiful, full of flowers, there were some which smelt amazing. We did have ants in the room, but understand that this is common in hot countries (and these were small unlike some we have had elsewhere), so we did not worry about them. The food was lovely, we really enjoyed the restaurant at the seafront, we had breakfast and dinner most nights until it shut 4 days before the end of our holiday, the staff there were lovely and chatted to us. The Asian restaurant was super, the Greek was ok, the Italian was nice. The main restaurant was nice but always busy, however we did always find seats and food to suit us all (fussy veggi teen managed to find plenty to eat). The only disappointment with the restaurant was having to pay for fruit juice. The bars were great, Toni at the pool bar was brilliant, remembering what drinks you wanted and joining in with the activities. Talking of activities, the animation team were great. The sea was beautiful, you climb down into it (the stairs do stop so you have a big step in/out, this may cause difficulty for anyone with knee problems), make sure you wear sea shoes and take a snorkel, the sea was full of beautiful fish, crabs, shrimp etc, it was warmer than the pools. We took a case for our phones and got some great videos. Part way through our holiday we were moved to a suite (as our section was being emptied for the end of season), this was lovely, although at this point we stopped getting 3 bottles of water a day and were only given one. Now for the disappointing part, and this will only effect people at the end of the season. The last few days of the season most things closed down, the seafront restaurant, the a la crate restaurants, the pool lunch area, the pool bar. I understand there are less people in the hotel, but it would have been good if the a la cartes had stayed open on rotation (although there were enough people left to keep the, full), plus the pool bar should have stayed open longer. where rooms we no longer in use the furniture was being taken out, including in some cases toilets. I know the hotel is having a refurb, but walking around the beautiful gardens with furniture sat around wasn't ideal.
Rene Renkel
on

2019-11-09
via

Google
Es war einfach nur schön, ich würde jederzeit wieder hin fliegen. Wir hatten ein neues Zimmer, alle Angestellten waren supernett und die Anlage an sich war auch Spitze.Beim Essen hat ja jeder seine eigene Meinung,ich hab immer was gefunden was mir schmeckte.Die Pools sind nicht beheizt, aber das steht in der Hotelbeschreibung, wir waren ende Oktober da und da ist das Meer halt manchmal wärmer als der Pool, das kann man denen nicht ankreiden. Ich kann es aus meiner Sicht nur weiter empfehlen, wir kommen wieder!
Sebastian
on

2019-11-08
via

HolidayCheck
Sehr schönes und weitläufiges Hotel mit vielen kleinen Anlagen. Das Hotel wurde 2019 komplett renoviert und ist auf dem neuesten Stand. Die direkte Strandlage und die zahlreichen Sonnenliegen an der Steinküste direkt am Meer sind ein absoluter Höhepunkt.
tonyq95
on

2019-11-07
via

Tripadvisor.com
Food excellent with many choices.Staff very helpful. I could not find fault with the holiday experience. A while since we have returned to Greece.This was much more upmarket than our previous holidays in Greece but well worth the extra expense. It has renewed our love of the people & the country. We will return.
Lina
on

2019-11-06
via

HolidayCheck
Top Hotel!Klasse !Gutes Essen,Animation!Personal sehr nett!Sehr saubere Anlage!Wir werden auf jeden Fall das Hotel wieder besuchen