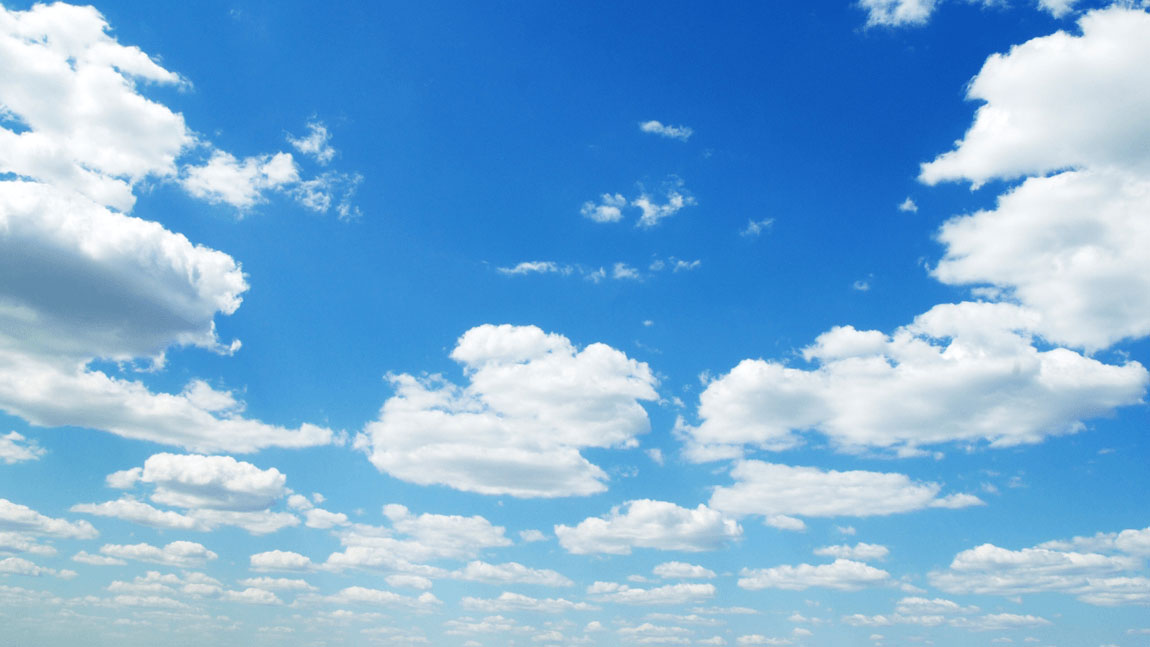 Most talked about:
Hotel Overall
Swimming Pool
Staff friendliness & competence
Most satisfied with:
Balcony
smoking
Pool Cleanliness
Most disliked:
Bathroom size
Atmosphere, friendliness is excellent.

Guests are very happy with the Animation, entertainment, nightlife, music.

Family & kids friendly is nice.

"freundliches Personal"

"entspannten Urlaub"

"Personal freundlich"

"aqua gym"

Guests are very happy with the Swimming Pool.

Sport facilities could be better.

Guests are very happy with the common areas - lobby, lifts, launge, entrance.

"main building"

"pool bar"

"privatem Pool"

"Pool sauber"

Overall CLEANLINESS is nice.

Guests are OK with the Room cleanliness.

Bathroom cleanliness is nice.

"saubere Anlage"

"Hygiëne"

"dirty bathroom"

"tiptop sauber"

Guests are very happy with the Noise.

Great Room size.

Guests are OK with the Bathroom.

"king size bed"

"main road"

"ruhige Anlage"

"Grosser Fernseher"

Guests are very happy with the Breakfast.

Dining experience is nice.

Great Alcohol.

"Restaurant L"

"frisches Obst"

"Büffetrestaurant"

"Büfett"

Guests are very happy with the Staff friendliness & competence.

Service is excellent.

Guests are very happy with the Reception.

"La Marquise"

"Bemühungen"

"ganze Personal"

"bemühtes Personal"

value for money is excellent.

Food & drinks price is acceptable.

Food price is nice.

"free bread"

"good value"

Night life & dining is nice.

Average Transport (taxi, car rental, transfers).

Guests are OK with the Shopping.

"Ausflüge"

"s restaurants"

"Möglichkeit"

"Straße"

Wifi price is excellent.

"Mini Bar"
https://www.lamarquise.gr/en/
konstantin p
on

2020-01-21
via

Google
אהוד סילברה
on

2020-01-16
via

Google
מהמם ,מרווח ,מלא ברכות ,תענוג .
manon
on

2020-01-10
via

Google
009Amanda
on

2020-01-06
via

Tripadvisor.com
We had such an enjoyable stay in 2018 at La Marquise we just had to return in 2019. Our second stay at this amazing hotel was even better!! It's an incredibly large resort but due to its clever layout it actually feels smaller than it is. Accommodation is either located in the main building overlooking the sea or centred around the fantastic lagoon pool with its excellent facilities for families. For couples or those wanting a quieter holiday there is an adults only (16yrs +) section, which has its own pool & pool bar surrounded by apartments, bungalows & villas in a more relaxed setting. Accommodation varies in size but comprises generally of generously sized modern well appointed rooms, complete with king size bed, sofa bed option, air conditioning, mini bar, tea/coffee making facilities, electronic safe, ample closet space for clothes, widescreen tv, good sized bathroom with bath tub, shower, wc, bidet, complimentary toiletries & hair dryer. Complete with a balcony or terrace with pool or garden view depending on your choosing. Rooms are cleaned & well serviced by the team of housemaids, whom provide fresh towels daily if required as well as complimemtary bottled water. Friendly ladies who are always happy to help! Pool towels are available initially in exchange for your Towel cards provided with your welcome pack. These are obtained from the Towel man and replaced daily until the end of your stay. Wi-Fi is available around the resort & apart from very occasional connection problems it tends to be strong & pretty consistent. The hotel has a very convenient app available to download, which makes it very easy to make reservations, check hotel facilities, locate bars/restaurants as well as other services. There's a super choice of places to dine at the hotel. The main Da Vinci restaurant is excellent with an exceptional choice of buffet style dishes serving breakfast, lunch & dinner everyday. The Gondola pool bar & the a la carte restaurants (L'Etoile or Asian Corner) are also excellent & ALL INCLUSIVE stays entitle guests to 1 free visit to each during a 14 night stay. Executive black card guests are able to take meals in any of the restaurants at no extra cost. Available for an extra supplement of 45E per person & well worth every penny is the Lobster Night. Comprising of a 7 course extravagant menu served in the L'Etoile a la carte restaurant, these evenings are always a sell out during peak season so booking in advance is advisable. From past experience these evenings have a fantastic atmosphere, each course is delicious & waiting staff are attentive & provide an outstanding 5 star service. There are plenty of bars dotted around. Sadly the Beach bar drinks aren't included In the ALL INCLUSIVE package but there are plenty of other bars to kick back & relax in. Entertainment is nightly and varies from the more lively tribute acts & Live Bands to Dance acts & the more relaxing resident musicians located in the Crystal Lounge bar which has indoor & outdoor seating for the most humid of nights. The hotel boasts good leisure facilities. The gym & spa here are well equipped and offer an indoor pool. Children of ALL ages are easily kept entertained too, there is a children's club aimed at younger ages & another separate club provided for teenagers. Not to mention the impressive lagoon pool that wraps itself around the resort accommodation meaning you're never more than a few feet away from the pool! The resident entertainment team have daily activities to keep young and old entertained. An on site shop & larger supermarket are situated within the resort OR for those wanting to venture further afield Rhodes Town, Lindos, Faliraki are just a short bus ride away. A bus stop is conveniently located on the main road right outside the hotel, services are regular & relatively cheap. Or hire a car, very easy & economical to do and conveniently located within hotel reception is a rental car representative. Ample car parking is provided a short walk from reception. Whilst the beach is located a short walk away (over a main road), it is passable on foot or simply request a ride to the beach at hotel reception & a Porter will drive you there in one of there Buggy's & bring you back for free. Ultimately though what makes La Marquise so special & 5 star for me are the team of hard-working people that work here, from cleaners to pool maintenance, Porters to the entertainment team, right through to management. They really are here to make your stay as relaxing & enjoyable as possible. So whether you have...... A food intolerence/allergy? (chefs/kitchen staff will attend to you) A preference for a particular table to dine at? (Maitre D' will escort you) Mobility issues? (porters & their buggy's will kindly transport you) Room amenity preferences? (housekeeping are always obliging) Resort queries or tourist information? (24 hour reception are helpful & knowledgeable) A room not to your liking? (Room divison managers will accommodate you) Whatever your preferences nothing seems to be too much trouble, you won't be disappointed. I've just booked up for 2020 and can't wait to return to see the team again!!!
silamellie
on

2020-01-04
via

Tripadvisor.com
Ce fut notre troisième séjour à La Marquise et il fut une fois de plus excellent et totalement à la hauteur des nos espérances, voir davantage. Surclassés dans le secteur Adult-Only, nous remercions fortement la direction pour ce geste qui nous a permis de passer un séjour encore plus agréable et inoubliable. Si nous adorons l'immense piscine principale et ses détours nous avons cette fois-ci pu apprécier tout autant l'espace piscine du secteur Adult-Only où il règne un calme et une quiétude tout à fait agréable. Si vous souhaitez de la tranquilité alors n'hésitez pas, choisissez ce secteur. La chambre en suite junior au bord de la piscine est très spacieuse et particulièrement confortable. Un réel + . L'hôtel est très bien placé pour visiter l'île, bus, location de véhicule, taxi, shopping à proximité. Les services sont de qualité que ce soit au bar principal, celui de la piscine ou au restaurant, l'accueil est toujours fort agréable et sympathique. Les cocktails sont par contre à revoir car très peu savoureux. Le restaurant l'étoile est un peu cher mais l'on y mange très bien et l'on y passe d'excellents moments. Pour changer de temps en temps du restaurant principal, c'est bien. Seul bémol, la concentration des transats à la plage qui est devenue trop dense.Un peu plus d'espace, comme par le passé et, serait plus agréable. Toutefois, que ce soit à la plage ou à la piscine il y a toujours de la place. Les photos que vous pouvez trouver sur l'hôtel et ses infrastructures représentent tout à fait l'endroit, aucune mauvaise surprise. En résumé, allez y les yeux fermés vous ne serez pas déçu.
Kurt Paulus
on

2019-12-31
via

Google
Toller Urlaub, sehr freundliches Personal, volle Entspannung, klasse Unterhaltungsprogramm, einfach super.
jeanlucm2013
on

2019-12-30
via

Tripadvisor.com
Dans des petits batiments de 2 étages répartis dans un grand parc et entourés de piscine, grande chambre très confortable, vue mer, service parfait, sanitaires vastes et fonctionnels. Restaurants dans le bâtiment principal avec grande verrière et beaucoup d'espace. Repas en buffet variés et de qualité
Rene
on

2019-12-25
via

HolidayCheck
Wir haben einen Traumurlaub in einem Traumhotel verleben dürfen, in dem der Gast vom Personal immer freundlich und zuvorkommend behandelt wird.
Manu
on

2019-12-21
via

HolidayCheck
Wir hatten schon öfter eine der Villen mit eigenem Pool, da wir die Ruhe und Abgeschiedenheit sehr genießen. Besonders empfehlen wir ein oder mehrere Abendessen im Restaurant L'Etoile, da die Qualität der Speisen hervorragend ist - ebenso das Personal.
Max
on

2019-12-20
via

HolidayCheck
Wir waren nun zum dritten Mal hier und hatten wieder eine Villa mit privatem Pool. Erholung pur ist garantiert fast - hängt natürlich auch von den Gästen in den anderen drei Villen ab.
טלי ברזילאי
on

2019-12-16
via

Google
Very nice, good food and one amazing maria from the dinnig room
מיכל שוהם
on

2019-12-10
via

Google
Authrized Distributer of Winklerchimica Italy
on

2019-12-07
via

Google
Roxana Larisa Zaharia
on

2019-12-05
via

Google
Excellent place! 5stars, nothing to complain about.
Hilde Hoeghenae
on

2019-12-02
via

Google
Julia
on

2019-11-29
via

HolidayCheck
Für uns hat alles super gepasst. Das Personal war sehr freundlich (auch noch am Ende einer sicher langen Saison), das Essen war abwechslungsreich und lecker. Wer sich am Buffet nichts gefunden hat,ist selbst Schuld. Unser Zimmer - eine Juniorsuite im zweiten Stock des Haupthauses war sehr geräumig. Nur den Verkehr von der Straße hat man bei offenem Fenster laut gehört. Der Pool auf dem Dach ist ein Traum. Noch lieber waren wir aber am Strand. Es gab immer genug Liegen - die noch dazu mega bequem waren. Für uns gibt es wirklich nichts auszusetzen. Das Preis-Leistungs-Verhältnis hat sehr gut gepasst. Wir kommen bestimmt wieder! :)
Birgit
on

2019-11-27
via

HolidayCheck
Ich war mit meiner Freundin zum zweiten Mal im La Marquise. Ein supers schönes Hotel. Eine sehr saubere Anlage. Der Strand mit seinen gemütlichen Liegen sehr einladend und sauber. Das Personal ist sehr freundlich und hilfsbereit. Der Pool hat eine angenehme Atmosphäre und sehr sauber. Liegen stehen für jeden Gast beteit. Die Zimmer sind sehr gemütlich und sauber. Es gibt Shows die am Abend stattfinden. Ich komme gerne ins La Marquise.
Natalie
on

2019-11-27
via

HolidayCheck
Hotel zum wohlfühlen. Wir haben unsere Flitterwochen im La Marquise verbracht. Für uns hätte es keinen besseren Ort geben können. Ein Hotel zum Wohlfühlen und zum entspannen. Wir haben uns einen Bungalow im Aduld Only Bereich gebucht. Hier hat man Ruhe und kann komplett entspannen. Jeden Tag bekamen wir frisches Obst an den Pool gebracht. Das Personal ist jeden Tag super freundlich und man bekommt die Wünsche von den Augen abgelesen. Wir können das Hotel zu 100% weiterempfehlen.
Dimitri
on

2019-11-26
via

HolidayCheck
Tophotel; wir gehen sicher zürück! Super Restaurant, riesige Shwimmbäder, usw.. Sehr schöne Urlaub mit viele Erinnerungen
Lindsay
on

2019-11-25
via

HolidayCheck
Fantastisches Hotel, es lohnt sich zu wiederholen. Das Hotel war wunderschön und fantastisch! Sehr freundliches personal!
Anonymous
on

2019-10-28
via

reputize.com
80%
100%
70%
80%
90%
100%
Anonymous
on

2019-10-28
via

reputize.com
100%
100%
100%
100%
100%
100%
100%
75%
Anonymous
on

2019-10-27
via

reputize.com
100%
100%
100%
100%
100%
100%
Anonymous
on

2019-10-27
via

reputize.com
75%
100%
100%
100%
100%
100%
75%
100%
Anonymous
on

2019-10-27
via

reputize.com
80%
100%
90%
60%
80%
100%
Anonymous
on

2019-10-27
via

reputize.com
100%
100%
75%
100%
100%
100%
100%
100%
Anonymous
on

2019-10-27
via

reputize.com
100%
100%
75%
100%
100%
100%
75%
100%
Anonymous
on

2019-10-27
via

reputize.com
100%
100%
100%
100%
100%
100%
75%
100%
Anonymous
on

2019-10-27
via

reputize.com
100%
75%
75%
75%
100%
75%
100%
100%
Anonymous
on

2019-10-27
via

reputize.com
100%
100%
100%
75%
75%
100%
100%
75%
Anonymous
on

2019-10-27
via

reputize.com
100%
100%
86%
83%
100%
100%
Anonymous
on

2019-10-26
via

reputize.com
75%
100%
100%
100%
100%
100%
100%
100%
Anonymous
on

2019-10-26
via

reputize.com
100%
100%
75%
100%
100%
100%
75%
75%
Anonymous
on

2019-10-25
via

reputize.com
100%
75%
75%
75%
75%
100%
75%
100%
Anonymous
on

2019-10-25
via

reputize.com
100%
100%
100%
100%
100%
100%
50%
100%
Anonymous
on

2019-10-25
via

reputize.com
100%
100%
100%
100%
100%
100%
100%
100%
Anonymous
on

2019-10-25
via

reputize.com
75%
75%
100%
100%
75%
75%
50%
75%
Anonymous
on

2019-10-24
via

reputize.com
100%
100%
100%
100%
100%
100%
Anonymous
on

2019-10-23
via

reputize.com
Anonymous
on

2019-10-23
via

reputize.com
100%
100%
100%
75%
75%
100%
100%
100%