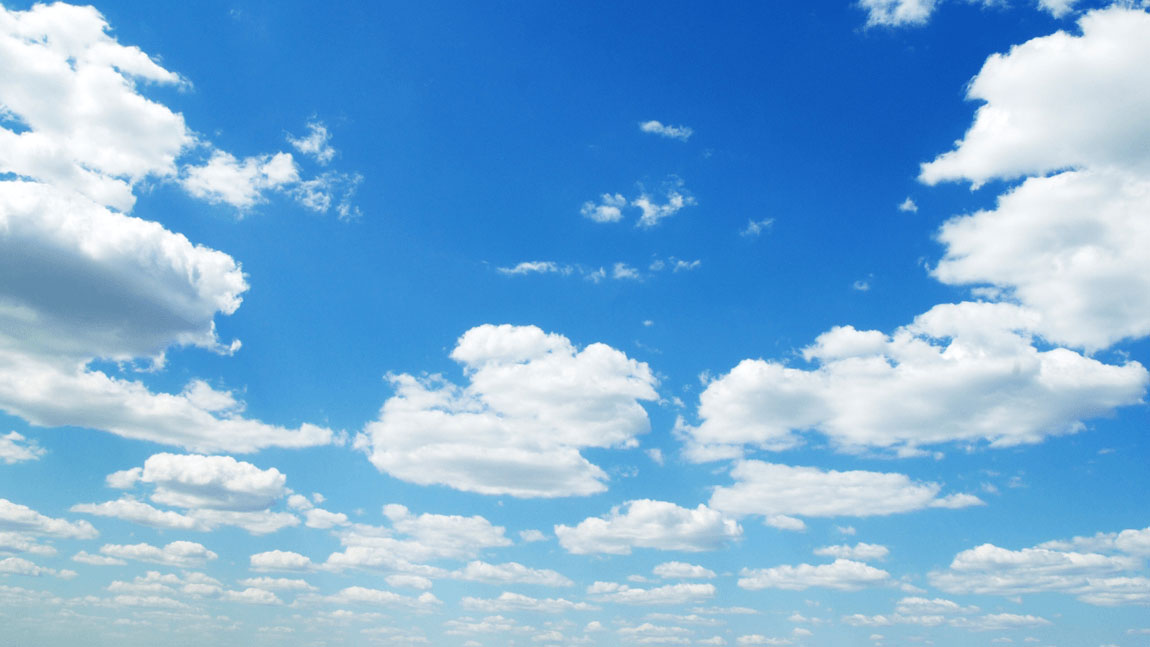 Most talked about:
Hotel Overall
Staff friendliness & competence
Swimming Pool
Most satisfied with:
city trip
smoking
Security
Most disliked:
Bathroom size
Atmosphere, friendliness is nice.

Animation, entertainment, nightlife, music is excellent.

Great Family & kids friendly.

"Sterne Hotel"

"freundliches Personal"

"entspannten Urlaub"

"Personal freundlich"

Swimming Pool is excellent.

Guests are OK with the Sport facilities.

Guests are very happy with the common areas - lobby, lifts, launge, entrance.

"Gläsern"

"main building"

"pool bar"

"privatem Pool"

Overall CLEANLINESS is excellent.

Room cleanliness is good.

Bathroom cleanliness is excellent.

"chambre propre"

"saubere Anlage"

"Pool sauber"

"Hygiëne"

Noise is nice.

Guests are very happy with the Room size.

Bathroom is good.

"schlecht u"

"Gäste"

"king size bed"

"main road"

Breakfast is excellent.

Dining experience is nice.

Great Alcohol.

"Frühstück"

"Restaurant L"

"frisches Obst"

"Büffetrestaurant"

Guests are very happy with the Staff friendliness & competence.

Guests are very happy with the Service.

Reception is nice.

"La Marquise"

"Bemühungen"

"ganze Personal"

"bemühtes Personal"

value for money is excellent.

Food & drinks price is acceptable.

Great Food price.

"free bread"

"good value"

Night life & dining is excellent.

Average Transport (taxi, car rental, transfers).

Shopping could be better.

"Ausflüge"

"s restaurants"

"Möglichkeit"

"Straße"

Wifi price is nice.

"Mini Bar"
https://www.lamarquise.gr/en/
Karl Pichler
on

2020-07-04
via

Google
Essen, Anlage, Meer, Personal
Rhodes202
on

2020-06-27
via

Tripadvisor.com
Nous sommes allés pour la 4ème fois en septembre 2019 dans la partie adulte only. Nous avons une nouvelle fois apprécié les lieux mais également la gentillesse du personel. L'hôtel est trésorier bien entretenu et propre. Les chambres sont spacieuses Les restaurants à la carte sont délicieux. L'ancien chef est revenu. Juste 2 bémols : à l'asatique, 2 fois les plats étaient vraiment trop salés!impossible de les manger! Pour une fois nous n'avons pas pu garder notre chambre jusqu'à 15 heures. Dommage pour des clients fidèles. Nous avons reçu une nouvelle chambre qui était très propre aussi. Nous avons réservé pour septembre 2020 dans un bungalow, toujours dans la partie adulte only. On espère que l'on pourra s'y rendre !!! Normalement l'hôtel ouvre le 1er juillet
Philipp Saß
on

2020-05-28
via

Google
Super Hotel, super Service. So etwas nenne ich 5 Sterne Hotel. Es war ab und an natürlich etwas laut beim Essen, da es sich um einen großen Saal handelt, aber das macht nichts. Ich glaube, dass kann man nicht vermeiden. Dafür hat man in den Pool-Straßen seine absolute Ruhe. Ein fantastischer Urlaub! 5*
Sabrina Schwarzer
on

2020-05-17
via

Google
Es war einfach nur traumhaft!
chantal fery
on

2020-05-14
via

Google
1er expérience en 2019, rien à redire tout était très bien, gentillesse du personnel a souligné, disponible, souriant, nourriture très très bonne, chambre propre, nous espérons y revenir en 2020
Minas Kalvos
on

2020-04-16
via

Google
Ωραίες εγκαταστάσεις αν και υπάρχει περιθώριο ανακαίνισης. Δυστυχώς κατά τη διάρκεια της διαμονής μας δεν δούλευε ο κλιματισμός και δεν υπήρχε αντίστοιχο δωμάτιο με πισίνα διαθέσιμο , οπότε αναγκαστήκαμε να αλλάξουμε ξενοδοχείο. Θεωρώ όμως πως πρόκειται για μεμονωμένο γεγονός και το προσωπικό προσπάθησε να βοηθήσει όσο μπορούσε, για αυτό και η υψηλή βαθμολογία
Jean-François O
on

2020-04-12
via

Tripadvisor.com
5 fois a la marquise le top en juniorsuite adult only superbe hotel grande chambre très confortable le soir le calme complet restauration excellente très variée superbe piscine vraiment le top a tout point de vu
Kurt Paulus
on

2020-03-11
via

HolidayCheck
Tolles Hotel mit erlesenem Essen, hervorragendem Personal und spitzen mäßigen Zimmern. Wir machen immer einen ganz tollen, sehr erholsamen Urlaub hier und kennen die Leute inzwischen sehr gut. Ein Aufenthalt bei Freunden. Wir waren bisher zwei mal hier und sicherlich werden noch einige Male folgen.
Sven
on

2020-02-16
via

HolidayCheck
Das ist eins der besten Hotels in denen ich war. Der Adult only Bereich ist sehr zu empfehlen. Die Restaurants sind einsame Spitze. Das Frühstück auf der Dachterrasse war genial . Die Getränke und der Service am Pool klasse. Einzige Kleinigkeit lange Hosen beim Abendessen im Hauptrestaurant jedoch nicht notwendig im A la Carte . Würden jederzeit wiederkommen .
Silvia NoWa
on

2020-02-15
via

Google
Ein sehr schönes Hotel, die Zimmer groß und sauber. Das Personal sehr freundlich. Tolle Lobby.
Silvia Nowak-Wandel
on

2020-02-11
via

Google
Ein sehr schönes Hotel, die Zimmer groß und sauber. Das Personal sehr freundlich. Tolle Lobby.
stevepX7407HH
on

2020-02-05
via

Tripadvisor.com
We are going back again this year because everything is 5*. Firstly the people, nothing is to much bother, and everyone is smiling and helpful. A special thank you to Nikos and all of the people who work there. The food is amazing. There is so much to eat. We usually skip lunch, but when one day we went to lunch we found as much food provided as for dinner. A special thank you to Andreas, Yiannis, Michalis and Ioannis and all the golf cart boys for driving us about so much. There are electric golf carts to ferry people about. Even the Head of House Keeping stopped to give my wife a lift. Evening entertainment is good too, performed by tribute acts.
Andy Bolle
on

2020-01-27
via

Google
Sehr schickes Hotel mit viel Angebot für alle Gäste. Das Essen war sehr gut, sehr abwechslungsreich und qualitativ hochwertig. Leichte Abzüge gibt es, für quietschende Türen, begrenzte Ausgabe von Getränken bei eigentlich all inklusive und weitere Kleinigkeiten. Diese sollten jedoch bei einem 5 Sterne Hotel nicht vorkommen. Trotzdem empfehle ich das Hotel weiter.
konstantin p
on

2020-01-21
via

Google
אהוד סילברה
on

2020-01-16
via

Google
מהמם ,מרווח ,מלא ברכות ,תענוג .
manon
on

2020-01-10
via

Google
009Amanda
on

2020-01-06
via

Tripadvisor.com
We had such an enjoyable stay in 2018 at La Marquise we just had to return in 2019. Our second stay at this amazing hotel was even better!! It's an incredibly large resort but due to its clever layout it actually feels smaller than it is. Accommodation is either located in the main building overlooking the sea or centred around the fantastic lagoon pool with its excellent facilities for families. For couples or those wanting a quieter holiday there is an adults only (16yrs +) section, which has its own pool & pool bar surrounded by apartments, bungalows & villas in a more relaxed setting. Accommodation varies in size but comprises generally of generously sized modern well appointed rooms, complete with king size bed, sofa bed option, air conditioning, mini bar, tea/coffee making facilities, electronic safe, ample closet space for clothes, widescreen tv, good sized bathroom with bath tub, shower, wc, bidet, complimentary toiletries & hair dryer. Complete with a balcony or terrace with pool or garden view depending on your choosing. Rooms are cleaned & well serviced by the team of housemaids, whom provide fresh towels daily if required as well as complimemtary bottled water. Friendly ladies who are always happy to help! Pool towels are available initially in exchange for your Towel cards provided with your welcome pack. These are obtained from the Towel man and replaced daily until the end of your stay. Wi-Fi is available around the resort & apart from very occasional connection problems it tends to be strong & pretty consistent. The hotel has a very convenient app available to download, which makes it very easy to make reservations, check hotel facilities, locate bars/restaurants as well as other services. There's a super choice of places to dine at the hotel. The main Da Vinci restaurant is excellent with an exceptional choice of buffet style dishes serving breakfast, lunch & dinner everyday. The Gondola pool bar & the a la carte restaurants (L'Etoile or Asian Corner) are also excellent & ALL INCLUSIVE stays entitle guests to 1 free visit to each during a 14 night stay. Executive black card guests are able to take meals in any of the restaurants at no extra cost. Available for an extra supplement of 45E per person & well worth every penny is the Lobster Night. Comprising of a 7 course extravagant menu served in the L'Etoile a la carte restaurant, these evenings are always a sell out during peak season so booking in advance is advisable. From past experience these evenings have a fantastic atmosphere, each course is delicious & waiting staff are attentive & provide an outstanding 5 star service. There are plenty of bars dotted around. Sadly the Beach bar drinks aren't included In the ALL INCLUSIVE package but there are plenty of other bars to kick back & relax in. Entertainment is nightly and varies from the more lively tribute acts & Live Bands to Dance acts & the more relaxing resident musicians located in the Crystal Lounge bar which has indoor & outdoor seating for the most humid of nights. The hotel boasts good leisure facilities. The gym & spa here are well equipped and offer an indoor pool. Children of ALL ages are easily kept entertained too, there is a children's club aimed at younger ages & another separate club provided for teenagers. Not to mention the impressive lagoon pool that wraps itself around the resort accommodation meaning you're never more than a few feet away from the pool! The resident entertainment team have daily activities to keep young and old entertained. An on site shop & larger supermarket are situated within the resort OR for those wanting to venture further afield Rhodes Town, Lindos, Faliraki are just a short bus ride away. A bus stop is conveniently located on the main road right outside the hotel, services are regular & relatively cheap. Or hire a car, very easy & economical to do and conveniently located within hotel reception is a rental car representative. Ample car parking is provided a short walk from reception. Whilst the beach is located a short walk away (over a main road), it is passable on foot or simply request a ride to the beach at hotel reception & a Porter will drive you there in one of there Buggy's & bring you back for free. Ultimately though what makes La Marquise so special & 5 star for me are the team of hard-working people that work here, from cleaners to pool maintenance, Porters to the entertainment team, right through to management. They really are here to make your stay as relaxing & enjoyable as possible. So whether you have...... A food intolerence/allergy? (chefs/kitchen staff will attend to you) A preference for a particular table to dine at? (Maitre D' will escort you) Mobility issues? (porters & their buggy's will kindly transport you) Room amenity preferences? (housekeeping are always obliging) Resort queries or tourist information? (24 hour reception are helpful & knowledgeable) A room not to your liking? (Room divison managers will accommodate you) Whatever your preferences nothing seems to be too much trouble, you won't be disappointed. I've just booked up for 2020 and can't wait to return to see the team again!!!
silamellie
on

2020-01-04
via

Tripadvisor.com
Ce fut notre troisième séjour à La Marquise et il fut une fois de plus excellent et totalement à la hauteur des nos espérances, voir davantage. Surclassés dans le secteur Adult-Only, nous remercions fortement la direction pour ce geste qui nous a permis de passer un séjour encore plus agréable et inoubliable. Si nous adorons l'immense piscine principale et ses détours nous avons cette fois-ci pu apprécier tout autant l'espace piscine du secteur Adult-Only où il règne un calme et une quiétude tout à fait agréable. Si vous souhaitez de la tranquilité alors n'hésitez pas, choisissez ce secteur. La chambre en suite junior au bord de la piscine est très spacieuse et particulièrement confortable. Un réel + . L'hôtel est très bien placé pour visiter l'île, bus, location de véhicule, taxi, shopping à proximité. Les services sont de qualité que ce soit au bar principal, celui de la piscine ou au restaurant, l'accueil est toujours fort agréable et sympathique. Les cocktails sont par contre à revoir car très peu savoureux. Le restaurant l'étoile est un peu cher mais l'on y mange très bien et l'on y passe d'excellents moments. Pour changer de temps en temps du restaurant principal, c'est bien. Seul bémol, la concentration des transats à la plage qui est devenue trop dense.Un peu plus d'espace, comme par le passé et, serait plus agréable. Toutefois, que ce soit à la plage ou à la piscine il y a toujours de la place. Les photos que vous pouvez trouver sur l'hôtel et ses infrastructures représentent tout à fait l'endroit, aucune mauvaise surprise. En résumé, allez y les yeux fermés vous ne serez pas déçu.
Kurt Paulus
on

2019-12-31
via

Google
Toller Urlaub, sehr freundliches Personal, volle Entspannung, klasse Unterhaltungsprogramm, einfach super.
jeanlucm2013
on

2019-12-30
via

Tripadvisor.com
Dans des petits batiments de 2 étages répartis dans un grand parc et entourés de piscine, grande chambre très confortable, vue mer, service parfait, sanitaires vastes et fonctionnels. Restaurants dans le bâtiment principal avec grande verrière et beaucoup d'espace. Repas en buffet variés et de qualité
Anonymous
on

2019-10-28
via

reputize.com
80%
100%
70%
80%
90%
100%
Anonymous
on

2019-10-28
via

reputize.com
100%
100%
100%
100%
100%
100%
100%
75%
Anonymous
on

2019-10-27
via

reputize.com
100%
100%
100%
100%
100%
100%
Anonymous
on

2019-10-27
via

reputize.com
75%
100%
100%
100%
100%
100%
75%
100%
Anonymous
on

2019-10-27
via

reputize.com
80%
100%
90%
60%
80%
100%
Anonymous
on

2019-10-27
via

reputize.com
100%
100%
75%
100%
100%
100%
100%
100%
Anonymous
on

2019-10-27
via

reputize.com
100%
100%
75%
100%
100%
100%
75%
100%
Anonymous
on

2019-10-27
via

reputize.com
100%
100%
100%
100%
100%
100%
75%
100%
Anonymous
on

2019-10-27
via

reputize.com
100%
75%
75%
75%
100%
75%
100%
100%
Anonymous
on

2019-10-27
via

reputize.com
100%
100%
100%
75%
75%
100%
100%
75%
Anonymous
on

2019-10-27
via

reputize.com
100%
100%
86%
83%
100%
100%
Anonymous
on

2019-10-26
via

reputize.com
75%
100%
100%
100%
100%
100%
100%
100%
Anonymous
on

2019-10-26
via

reputize.com
100%
100%
75%
100%
100%
100%
75%
75%
Anonymous
on

2019-10-25
via

reputize.com
100%
75%
75%
75%
75%
100%
75%
100%
Anonymous
on

2019-10-25
via

reputize.com
100%
100%
100%
100%
100%
100%
50%
100%
Anonymous
on

2019-10-25
via

reputize.com
100%
100%
100%
100%
100%
100%
100%
100%
Anonymous
on

2019-10-25
via

reputize.com
75%
75%
100%
100%
75%
75%
50%
75%
Anonymous
on

2019-10-24
via

reputize.com
100%
100%
100%
100%
100%
100%
Anonymous
on

2019-10-23
via

reputize.com
Anonymous
on

2019-10-23
via

reputize.com
100%
100%
100%
75%
75%
100%
100%
100%