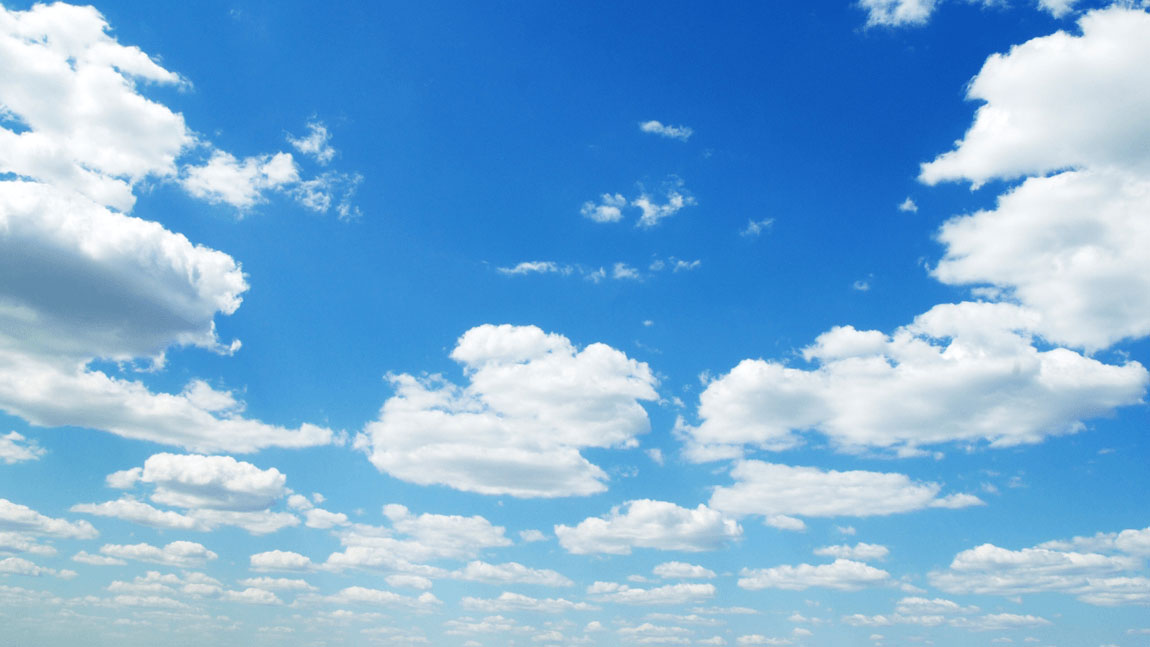 Most talked about:
Hotel Overall
Swimming Pool
Staff friendliness & competence
Most satisfied with:
Comfort
Design
Amenities
Most disliked:
Coffee
Hotel maintenance
Great Family & kids friendly.

Great Animation, entertainment, nightlife, music.

Average Couples friendly.

"family holiday"

"entertainment team"

"Entertainment team"

"executive suites"

Great Swimming Pool.

Average Hotel age.

Guests are very happy with the Sport facilities.

"lobby bar"

"golf buggy"

"activity pool"

"special mention"

Overall CLEANLINESS is nice.

Room cleanliness is acceptable.

"Sự sạch sẽ"

"clean towels"

"Clean hotel"

"Grünflächen"

Bathroom could be better.

Bed is acceptable.

View is nice.

"amazing view"

"piscines intérieures"

"double bed"

"Amazing views"

Breakfast could be better.

Guests are very happy with the Dining experience.

Pizza, Pasta, Salads, Snacks, etc is acceptable.

"Frühstück"

"la carte"

"good selection"

"red wine"

Guests are OK with the Staff friendliness & competence.

Reception is acceptable.

Service can be improved.

"golf cart"

"Aufzüge"

"animation staff"

"check out"

Great value for money.

Guests are OK with the Food & drinks price.

Food price is below average.

"good value"

"great value"

"single room"

"extra money"

Night life & dining is acceptable.

Neighbourhood & area can be improved.

Transport (taxi, car rental, transfers) is good.

"Rhodes airport"

"private transfer"

"water park"

"Water park"

Wifi price can be improved.

"free WIFI"

"free wifi"
http://lindos-imperial.gr/
Scott Russell
on

2018-12-13
via

Google
Great place ..very relaxing..staff excellent..food great
אדווה חיים
on

2018-12-07
via

Google
Ai Lem
on

2018-12-01
via

Google
Everything s you need is there ..close to the beautiful city of lindos ...one hour awsy from the old city of Rhodos
Kayleigh B
on

2018-11-25
via

Tripadvisor.com
Amazing holiday to go on after 5 years of no holidays. 2 hour transfer from airport by coach, arrived late at night to the hotel and was greeted with kind, friendly staff. Taken to our rooms by golf cart and sandwiches/wine/bottled water provided which was a nice touch. Rooms were cleaned and made completely spotless everyday! Beautiful place, very hot! Food at first in the main buffet restaurant started to drag (same things on breakfast/lunch/tea) but day after they changed around and for the week we stayed there was a variety of food. Chose the Asian themed restaurant to try for something different and it was incredible! Staff are always so kind and attentive wherever you go. Quickly became friends with several people who worked on the complex, and I always think about them and miss them as they were such amazing characters!! I have attached pictures of them in order plus two of a clif that was amazing view everywhere we went (view from room and from outside the lobby bar). "Christos" from the buffet restaurant, such a kind man who was extremely friendly and gave my dad the nickname of "big boss". On our leaving day, my boyfriend and I were in the gift shop and he was in there. He was looking at sunglasses and when we asked him if he was getting some he said he didn't have enough (they were around 2-6€) so my boyfriend gave him his on our departure and assured him that sunny England wasn't where they were needed! He was extremely grateful. "Klaidi" who did the pool bar run and often worked on the buffet restaurant at night. He was hilarious and a cheeky chap to say the least! "Romaios" who ran the pool bar was so kind and always loved to have a chat and ask how we were doing, he was often tired though as he typically worked 10am-around 4pm on the pool bar and then worked straight from there at the buffet restaurant. Everybody on the complex was so kind and friendly, but I will never forget "Semis" who worked at the lobby bar. Every night he would come to us and make sure he was serving us or making sure we were taken care of. He often talked to us about many things such as Greek culture and his work life and shared some Greek words/phrases with us. I would definitely recommend this place and am keen to return in the near future to see the people i have mentioned (hopefully) again, enjoy the heat and beautiful views of Kiotari and hopefully experience more by going on trips that they had on offer or taking part in activities.
janotkaa
on

2018-11-23
via

Tripadvisor.com
Hotel jest tak naprawdę olbrzymim kompleksem mniejszych i większych budynków. Nasze pokoje były na samym końcu, ale za to z prywatnym basenem :) Oprócz tego były jeszcze 2 większe baseny dostępne dla wszystkich, przy jednym z nich bar - od 12 można było zamówić jedzenie z karty, a od otwarcia dostępne były napoje. Niestety, drinki są mocno chrzczone, wino prawdopodobnie też (ewentualnie jest wybitnie słabe). Do głównego budynku hotelu, gdzie znajdowała się restauracja serwująca śniadania, lunch oraz kolację trzeba przejść kawałek pod górkę. Na mój gust śniadania takie sobie i bardzo powtarzalne. Dużo lepszy wybor jest na lunch/kolację - uwaga, radzę uważać na sos bolognese do spaghetti, znalazłam w nim kulkę niezifentyfikowanego mięsa, odstawiłam i więcej nie jadłam. Świetne są za to owoce morza oraz wołowina po burgundzku. Obsługa w porządku. Hotel oferuje również restauracje tematyczne, w cenie pobytu mieliśmy mozliwość skorzystania z każdej jeden raz. 1) Restauracja Grecka - typowo greckie jedzenie, bardzo smaczne. Bardzo sympatyczna i profesjonalna obsługa. 2) Restauracja Meksykańska - rewelacja, najmocniejszy punkt kulinarny hotelu. Zupa meksykańska jest cudowna, tak samo jak i pomidorowa z chorizo. Przystawka - nachos z trzema smacznymi sosami. Chilli corn carne podawane z ziemniakiem, okej, nie spotkałam się z tym wcześniej, ale smak rewelacja. Danie główne - w moim wypadku łosoś - również zasługuje na pochwałę. Na zakończenie creme brule :) Otrzymaliśmy miejsce tuż przy basenie i były to wręcz magiczne chwile. 3) Restauracja azjatycka - cóż... tutaj nie popisała się zarówno obsługa jak i kuchnia. Niewiele ma wspólnego z kuchnią azjatycką, raczej zrobione wszystko na odwal. Nie poszlibyśmy drugi raz. 4) Restauracja włoska - nie zdążyliśmy :( ale może kiedyś! Pokoje - czyste, codzienny serwis. W oknach siatka przeciw owadom, dobrze się domyka. Siedząc w nocy na zewnątrz można w ciszy podziwiać sarenki z młodymi :) Hotel ma swój bar/dyskotekę, amfiteatr i codziennie proponuje inne wieczorne aktywności. Animatorzy są w porządku, uprzejmi i uśmiechnięci, nie narzucają się. Niedaleko amfiteatru baseny ze zjeżdżalniami. Idąc w drugą stronę dojdziemy nad morze - plaża nie powala (nie lubię takiego żwiru), jednak morze jest bardzo przyjemne, blisko do baru z jedzeniem/piciem, duża dostępność leżaków oraz stoliczków. Reasumując, było super :) Może kiedyś wrócimy - ale mimo wszystko czegoś było nam brak aby nazwać hotel mianem luksusowego.
marcin babik
on

2018-11-21
via

Google
Rewelacja hotel i ob sługa na poziomie.
ADAM WILK MORDA
on

2018-11-21
via

Google
vim76
on

2018-11-16
via

Tripadvisor.com
Très belle chambre familiale dans la partie la plus ressentedu complexe avec piscines calmes et propres. L'équipe des animateurs était géniale ! Spectacles très drôles et équipe dynamique. La restauration était variée et appréciée par toute la famille.
Manumimi
on

2018-11-14
via

Booking.com
le personnel d'une gentillesse et dune disponibilité irréprochable, tout les lieux communs et la chambre d'une propreté impécable aussi. le buffet de très bonne qualité, produits frais et variés au vu de la quantité présentée. - Il manquait quelqu'un à la réception pour le français, nous n'étions pas les seuls à avoir réellement besoin d'une personne pouvant s'exprimer en français, c'est bien dommage pour un hôtel de cette envergure !!
maryannick a
on

2018-11-10
via

Tripadvisor.com
nous avons résidé une semaine dans cet hôtel avec le voyagiste Kappa. les chambres sont très correctes, les repas également, même la possibilité de faire des repas à thèmes le soir. le personnel aimable par contre mon avis est mitigé sur le ménage! le personnel de la réception est charmant et comprend bien nos difficultés avec le grecs et même l'anglais........ les piscines ne sont pas très chaudes !!!! nous avons séjourné début octobre la plage pas terrible car avec des galets le parking est gratuit les animateurs Kappa sont au top et toujours prêt à nous aider même si les animations sont "différentes" moi ça m'allait très bien!!
Alexander Frimand
on

2018-11-06
via

Google
Deligt sted med pool oppe og nede
Kerstin
on

2018-11-06
via

HolidayCheck
Uns hat das Hotel unterm Strich gefallen und wir waren auch zufrieden. Viele Mitarbeiter waren sehr freundlich und aufmerksam. Man merkte aber schon, dass es die letzte Woche der Saison war. Am besten nur Zimmer mit Meerblick buchen. Ich habe Gartenblick gebucht, dann schaut man aber auf Gebäude und hat ein paar Meter Rasen davor. Durch einen Defekt an der Toilette haben wir ein Upgrade gegen Gebühr gemacht (kostenlos wäre hier echt schön gewesen) und hatten danach eine tolle Aussicht. Allerdings hatten wir jetzt ein noch unrenoviertes Zimmer auf altem Niveau. Auf unsere Bitte hin wurden Batterien an der Fernbedienung und defekte Leuchten im Schrank ausgetauscht. Das sollte bei 5 Sternen eigentlich nicht passieren. Es gab noch andere Kleinigkeiten aber es war wie gesagt kurz vor der Winterpause und da haben wir drüber weggeschaut. Das Essen und die Auswahl waren gut. Die schöne Lage und die gute weitläufige Verteilung der Anlage finde ich prima. Ich empfehle das Hotel auf jeden Fall weiter.
rudi
on

2018-11-05
via

HolidayCheck
Die große fünf Sterne Anlage mit über 500 Zimmern ist in viele einzelne Blöcke aufgeteilt, die sich den Hang vom Meer aus hochziehn. Deshalb ist alles locker und weitläufig. Das Zimmer ist groß, etwas unpraktisch eingerichtet. Bad auch groß, ebenso der Balkon. Es gibt zum Nachbarbalkon nur eine Brüstung, keinen Sichtschutz. Das sieht zwar schön aus, doch gibt es keine Privatsphäre auf dem Balkon. Der Qualm der Raucher rechts und links zieht ungehindert herüber. Die großen zentralen Lüftungsanlagen machten Lärm, der auf dem Balkon störte. Morgens um 7 oder halb 8 gab es nie warmes Wasser, ein schlechter Service. Erst nach dem Frühstück konnte man warm duschen. Im Zimmer gibt es nur eine leicht zugängliche Steckdose. Man muß die Kaffeemaschine zur Seite schieben oder die Nachtische, um weitere zu finden. Das Internet ist gut und stabil, auch abends, wenn alle Leute am Smartfone hängen. Es gibt keinen richtigen Hotelparkplatz, man steht eng an der Straße, teilweise im Parkverbot. Bei der Notwendigkeit eines Mietwagens angesichts der abgelegenen Lage sollte sich das Hotel etwas einfallen lassen. Abendessen und Frühstück schmeckten sehr gut, es gab immer mehrere Fischgerichte. Das Restaurant hat eine große schöne Terrasse zum draußen sitzen, morgens zum Sonnenaufgang, abends zum Mondschein. Ein echter Pluspunkt.
Paulina Palandziuch
on

2018-11-04
via

Google
peevs
on

2018-11-04
via

Tripadvisor.com
Arrived late as delayed, quickly checked in & taken to our room by golf buggy, bottle of wine & basket of fruit on side, water & Sandwiches in fridge which was most welcome & a nice touch. Room well equipped & comfortable, had upgraded to private pool room. Went to bar to have a drink, but had to pay as after 12, when all inclusive stops, but didn't mind as drink was reasonable price. Breakfast was plentiful & varied, something for everyone. We went to the activity pool as like things going on. Animation team were exceptional, especially Francesco, Cesare & Fanda, who all remembered names amazingly! Had such a laugh doing the activities! Saw the final show, which showcased the best of all the shows through the season. It was wonderful, only wished they'd had more shows we could have enjoyed. As it was the end of the season things were closing and we only had 1 show in ampitheatre, 1 game show in conference room & 1 quiz in main bar. Found this a bit disappointing as would have liked to have seen more! The main restaurant had plenty of food options, all hot, well presented & lots of local delicacies to try, which is what I want when I go away. We ate in the greek & the italian a la carte, which were both excellent. The beach bars burgers were yummy as was the souvlaki bar. The staff throughout the hotel were lovely but a special mention to Semis in the main bar who was so friendly & smiling even at the end of a long season! The varied pools were nice, clean & refreshing. The shops downstairs had a good selection. All in all a wonderful hotel & a lovely stay, would just come earlier to appreciate all the entertainment & facilities we missed!
Nataliya
on

2018-11-04
via

Booking.com
Massive choice of food ( despite end of the season) - pure maintenance ( but it might be due to end of the season)
SteMoTho
on

2018-11-03
via

Tripadvisor.com
Mit einigen Vorurteilen landete ich auf Rhodos. Am Flughafen angekommen, wurde mein erster Verdacht, dass in Griechenland nicht immer alles nach Plan läuft, bestätigt. Lange Wartezeiten, ebenso als ich zurückflog. Doch hier geht es um das Hotel. Ich wusste von früher, dass in Griechenland 5 Sterne dem nicht unbedingt gerecht werden. Doch ich musste meine Vorurteile über Bord werfen. Das Lindos Imperial ist zwar eine sehr große Anlage, wie mehrere 5 Sterne Hotels umliegend, aber man merkt dies überhaupt nicht. Die Gebäude sind terrassenförmig angelegt und im Speisesaal war es trotz allem sehr entspannt. Man kann auf der Terrasse oberhalb einer der 3 großen Poolanlagen und Aussicht auf das Meer. Der Service ist sehr gut, alle sind bemüht und freundlich. Das Essen in Buffetform bietet alles, was die Menschen mögen. Ich bin leider nicht so der Buffetfreund, weil man sich meist daran etwas abisst. Trotzdem muss ich es loben. Die Zimmer sind sehr großzügig, die meisten haben Meerblick mit großem Balkon. Es gibt auch Zimmer mit eigenem Pool, wirklich sehr schön. Die Anlage liegt am Hügel, deshalb sind kleine Steigungen nicht vermeidbar. Aber es sind an vielen Stellen Aufzüge. Selbst jemand, der dies kritisiert, würden die paar Meter Laufen nicht schaden. Ich werde auf jeden Fall wieder nach Rhodos kommen. Ich hatte einen Mietwagen, deshalb war mir die Entfernung zur Stadt egal. Einen Mietwagen würde ich auf jeden Fall empfehlen, wenn man sich nicht nur am Hotel-Pool oder -Strand aufhaltenn möchte. Denn Rhodos-Stadt ist sehr sehenswert. Ich fuhr auch durch das Landesinnere, wirkllich wunderschön. An den abgelegensten Orten gibt es tolle typisch griechische Restaurants mit ausgezeichneter Küche. Neben Lamm gibt es auch Huhn, Rind und Schwein. Sie warten auch mit gegrilltem Gemüse und griechischem Salat auf. Beilagen Reis, Pommes und Kartoffeln. Ich war im Oktober, es war super schön. Sehr angenehme Temperaturen und man konnte noch gut im Meer baden. Leider machen die meisten Hotels, außer in Rhodos-Stadt, ab November zu. Finde ich schade, denn im November hat es auch noch 21 Grad. Für Sightseeing genau richtig. Aber auch Kioske und Restaurants nahe dem Meer schließen. Im März fängt langsam die Saison wieder an.
Caterina M
on

2018-11-02
via

Tripadvisor.com
È un posto magnifico...animatori bravissimi e soprattutto simpatici ....piscine pulite e mantenute molto bene, ogni scivolo ďacqua c'è almeno un bagnino che ti controlla e ti suggerisci quale è meglio per te .... ci tornerei senza ombra di dubbio
Safari36166943426
on

2018-11-02
via

Tripadvisor.com
Wir waren vom 23.10.18 - 30.10.18 im Hotel. Bis zum allerletzten Tag hat sich, und das will ich betonen, der Service in den Restaurants, am Empfang und auch von den Putzkräften tadellos verhalten. Uns wurde stets eine natürliche Freundlichkeit entgegen gebracht. Wir konnten das Italienische, das Griechische und auch das Mexikanische a la Cart besuchen und fanden es sehr lecker. Auch die Auswahl an Speisen im Hauptrestaurant waren stets divers und für jeden war etwas dabei. An einem Abend gab es bspw. fünf Sorten Fisch/Meeresfrüchte sowie mehrere Fleischgerichte. Das Hotel schloss zum Saisonende am 30.10.18. Bis zum Ende hin war das Essen und der Service sehr gut. Um nicht in der Nähe des Activity Pools unterzukommen, hatten wir ein Doppelzimmer mit Meerblick gebucht. Dieser Typ liegt jedoch u.a. direkt an besagtem Pool. Nach einer kurzen Erklärung unserer Problematik an der Rezeption wurde für uns am nächsten Tag eine Zimmer-Umbuchung und sogar ein Upgrade durchgeführt. Nun hatten wir ein Familienzimmer mit Meerblick und waren nicht am Activity Pool! Dies hat auch eine große Matratze für zwei Personen. Im Doppelzimmer werden zwei Betten zusammengeschoben. Anmerkung: Es handelte sich in beiden Zimmern um Bonell-Federkern-Matratzen. Die Nächte am Anfang waren dementsprechend gewöhnungsbedürftig. Beide Zimmer waren sauber. Klobürsten waren ebenfalls in beiden Zimmern strahlend weiß. Die Einrichtung ist etwas in die Jahre gekommen, das ist deutlich sichtbar. Jedoch empfanden wir dies nicht als störenden Faktor. Um das Hotel herum befanden sich einige Katzen. Sollten sich Besucher entschließen, Tiere zu retten, gibt es in Kiotari einen Tierarzt, der Papiere für die Katzen fertig machen könnte. Jedoch sollte vorerst Kontakt zu einer lokalen Tierschutz-Organisation hergestellt werden. Die Cocktails waren sehr lecker. Sie wurden Teils frisch, teils vorgemischt serviert (je nach Fähigkeit des gerade zuständigen Personals). Die Eiswürfel werden aus Trinkwasser und nicht aus Leitungswasser hergestellt. So schmeckt der Cocktail rundherum ☺️. Der "Lindos Imperial" ist zu empfehlen. Am Strand und an den Pools war ausreichend Platz. Lediglich die Anwesenheit von vielen spielenden Kindern im Spar-Bereich missfiel uns, weswegen wir auch die Spa-Angebote nicht genutzt haben. Die Regeln der Ruhe wurden dort nicht durchgesetzt, was wir sehr schade fanden. Es wäre wünschenswert, wenn das Hotel hierfür eine Lösung findet. Bei einem lokaler Autovermietungsanbieter in der Lobby kostete ein Mietwagen für 12 Stunden 30€ (200 SB), 64€ ohne SB. Alles in allem war es ein sehr gelungener Urlaub. Wir überlegen, ob wir nächstes Jahr dann im Schlepptau mit unserer Tochter kommen.
ויולטה מוסייב
on

2018-11-02
via

Google