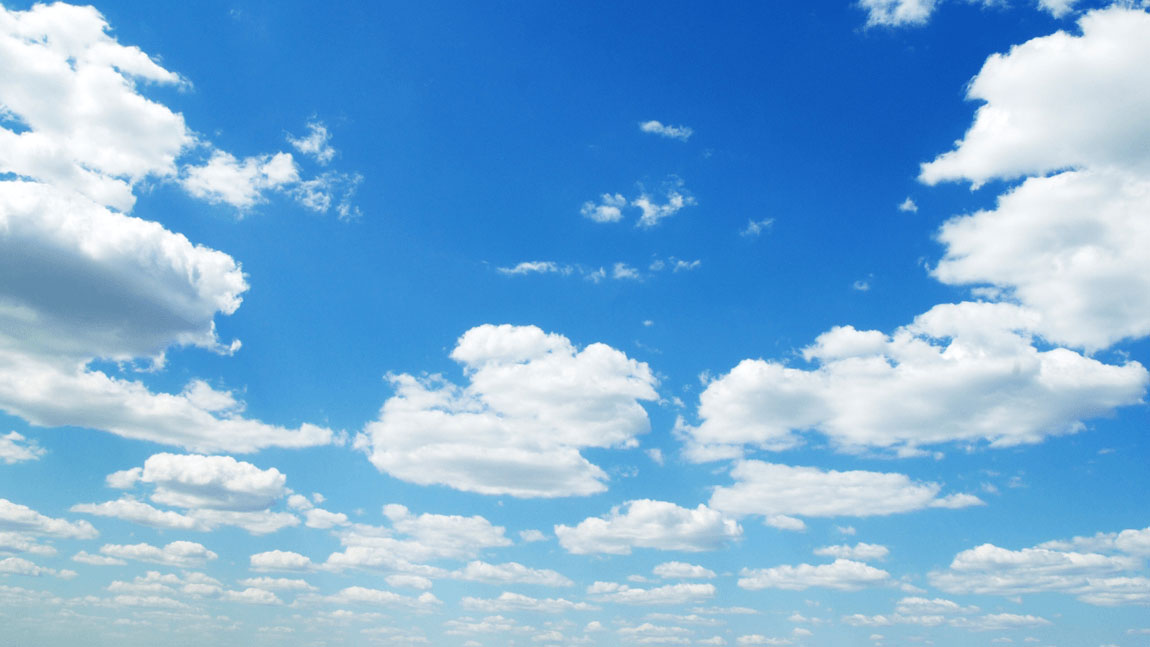 Most talked about:
Hotel Overall
Swimming Pool
Staff friendliness & competence
Most satisfied with:
Comfort
Design
Amenities
Family & kids friendly is excellent.

Animation, entertainment, nightlife, music is nice.

Guests are OK with the Couples friendly.

"family holiday"

"entertainment team"

"Entertainment team"

"executive suites"

Guests are very happy with the Swimming Pool.

Hotel age is good.

Great Sport facilities.

"golf buggy"

"activity pool"

"special mention"

"bit boring"

Overall CLEANLINESS is excellent.

Room cleanliness is good.

"Sự sạch sẽ"

"clean towels"

"Clean hotel"

"Grünflächen"

Bathroom is good.

Guests are OK with the Bed.

Guests are very happy with the View.

"piscines intérieures"

"double bed"

"Amazing views"

"piscina privata"

Average Breakfast.

Dining experience is nice.

Pizza, Pasta, Salads, Snacks, etc could be better.

"Frühstück"

"la carte"

"good selection"

"red wine"

Staff friendliness & competence can be improved.

Reception is acceptable.

Service can be improved.

"Aufzüge"

"animation staff"

"check out"

"nice welcome"

value for money is nice.

Food & drinks price is good.

Guests are not happy with Food price.

"good value"

"great value"

"single room"

"extra money"

Night life & dining can be improved.

Neighbourhood & area could be better.

Average Transport (taxi, car rental, transfers).

"Rhodes airport"

"private transfer"

"water park"

"Water park"

Average Wifi price.

"free WIFI"

"free wifi"
http://lindos-imperial.gr/
Alexander Frimand
on

2018-11-06
via

Google
Deligt sted med pool oppe og nede
Kerstin
on

2018-11-06
via

HolidayCheck
Uns hat das Hotel unterm Strich gefallen und wir waren auch zufrieden. Viele Mitarbeiter waren sehr freundlich und aufmerksam. Man merkte aber schon, dass es die letzte Woche der Saison war. Am besten nur Zimmer mit Meerblick buchen. Ich habe Gartenblick gebucht, dann schaut man aber auf Gebäude und hat ein paar Meter Rasen davor. Durch einen Defekt an der Toilette haben wir ein Upgrade gegen Gebühr gemacht (kostenlos wäre hier echt schön gewesen) und hatten danach eine tolle Aussicht. Allerdings hatten wir jetzt ein noch unrenoviertes Zimmer auf altem Niveau. Auf unsere Bitte hin wurden Batterien an der Fernbedienung und defekte Leuchten im Schrank ausgetauscht. Das sollte bei 5 Sternen eigentlich nicht passieren. Es gab noch andere Kleinigkeiten aber es war wie gesagt kurz vor der Winterpause und da haben wir drüber weggeschaut. Das Essen und die Auswahl waren gut. Die schöne Lage und die gute weitläufige Verteilung der Anlage finde ich prima. Ich empfehle das Hotel auf jeden Fall weiter.
rudi
on

2018-11-05
via

HolidayCheck
Die große fünf Sterne Anlage mit über 500 Zimmern ist in viele einzelne Blöcke aufgeteilt, die sich den Hang vom Meer aus hochziehn. Deshalb ist alles locker und weitläufig. Das Zimmer ist groß, etwas unpraktisch eingerichtet. Bad auch groß, ebenso der Balkon. Es gibt zum Nachbarbalkon nur eine Brüstung, keinen Sichtschutz. Das sieht zwar schön aus, doch gibt es keine Privatsphäre auf dem Balkon. Der Qualm der Raucher rechts und links zieht ungehindert herüber. Die großen zentralen Lüftungsanlagen machten Lärm, der auf dem Balkon störte. Morgens um 7 oder halb 8 gab es nie warmes Wasser, ein schlechter Service. Erst nach dem Frühstück konnte man warm duschen. Im Zimmer gibt es nur eine leicht zugängliche Steckdose. Man muß die Kaffeemaschine zur Seite schieben oder die Nachtische, um weitere zu finden. Das Internet ist gut und stabil, auch abends, wenn alle Leute am Smartfone hängen. Es gibt keinen richtigen Hotelparkplatz, man steht eng an der Straße, teilweise im Parkverbot. Bei der Notwendigkeit eines Mietwagens angesichts der abgelegenen Lage sollte sich das Hotel etwas einfallen lassen. Abendessen und Frühstück schmeckten sehr gut, es gab immer mehrere Fischgerichte. Das Restaurant hat eine große schöne Terrasse zum draußen sitzen, morgens zum Sonnenaufgang, abends zum Mondschein. Ein echter Pluspunkt.
Paulina Palandziuch
on

2018-11-04
via

Google
peevs
on

2018-11-04
via

Tripadvisor.com
Arrived late as delayed, quickly checked in & taken to our room by golf buggy, bottle of wine & basket of fruit on side, water & Sandwiches in fridge which was most welcome & a nice touch. Room well equipped & comfortable, had upgraded to private pool room. Went to bar to have a drink, but had to pay as after 12, when all inclusive stops, but didn't mind as drink was reasonable price. Breakfast was plentiful & varied, something for everyone. We went to the activity pool as like things going on. Animation team were exceptional, especially Francesco, Cesare & Fanda, who all remembered names amazingly! Had such a laugh doing the activities! Saw the final show, which showcased the best of all the shows through the season. It was wonderful, only wished they'd had more shows we could have enjoyed. As it was the end of the season things were closing and we only had 1 show in ampitheatre, 1 game show in conference room & 1 quiz in main bar. Found this a bit disappointing as would have liked to have seen more! The main restaurant had plenty of food options, all hot, well presented & lots of local delicacies to try, which is what I want when I go away. We ate in the greek & the italian a la carte, which were both excellent. The beach bars burgers were yummy as was the souvlaki bar. The staff throughout the hotel were lovely but a special mention to Semis in the main bar who was so friendly & smiling even at the end of a long season! The varied pools were nice, clean & refreshing. The shops downstairs had a good selection. All in all a wonderful hotel & a lovely stay, would just come earlier to appreciate all the entertainment & facilities we missed!
SteMoTho
on

2018-11-03
via

Tripadvisor.com
Mit einigen Vorurteilen landete ich auf Rhodos. Am Flughafen angekommen, wurde mein erster Verdacht, dass in Griechenland nicht immer alles nach Plan läuft, bestätigt. Lange Wartezeiten, ebenso als ich zurückflog. Doch hier geht es um das Hotel. Ich wusste von früher, dass in Griechenland 5 Sterne dem nicht unbedingt gerecht werden. Doch ich musste meine Vorurteile über Bord werfen. Das Lindos Imperial ist zwar eine sehr große Anlage, wie mehrere 5 Sterne Hotels umliegend, aber man merkt dies überhaupt nicht. Die Gebäude sind terrassenförmig angelegt und im Speisesaal war es trotz allem sehr entspannt. Man kann auf der Terrasse oberhalb einer der 3 großen Poolanlagen und Aussicht auf das Meer. Der Service ist sehr gut, alle sind bemüht und freundlich. Das Essen in Buffetform bietet alles, was die Menschen mögen. Ich bin leider nicht so der Buffetfreund, weil man sich meist daran etwas abisst. Trotzdem muss ich es loben. Die Zimmer sind sehr großzügig, die meisten haben Meerblick mit großem Balkon. Es gibt auch Zimmer mit eigenem Pool, wirklich sehr schön. Die Anlage liegt am Hügel, deshalb sind kleine Steigungen nicht vermeidbar. Aber es sind an vielen Stellen Aufzüge. Selbst jemand, der dies kritisiert, würden die paar Meter Laufen nicht schaden. Ich werde auf jeden Fall wieder nach Rhodos kommen. Ich hatte einen Mietwagen, deshalb war mir die Entfernung zur Stadt egal. Einen Mietwagen würde ich auf jeden Fall empfehlen, wenn man sich nicht nur am Hotel-Pool oder -Strand aufhaltenn möchte. Denn Rhodos-Stadt ist sehr sehenswert. Ich fuhr auch durch das Landesinnere, wirkllich wunderschön. An den abgelegensten Orten gibt es tolle typisch griechische Restaurants mit ausgezeichneter Küche. Neben Lamm gibt es auch Huhn, Rind und Schwein. Sie warten auch mit gegrilltem Gemüse und griechischem Salat auf. Beilagen Reis, Pommes und Kartoffeln. Ich war im Oktober, es war super schön. Sehr angenehme Temperaturen und man konnte noch gut im Meer baden. Leider machen die meisten Hotels, außer in Rhodos-Stadt, ab November zu. Finde ich schade, denn im November hat es auch noch 21 Grad. Für Sightseeing genau richtig. Aber auch Kioske und Restaurants nahe dem Meer schließen. Im März fängt langsam die Saison wieder an.
Caterina M
on

2018-11-02
via

Tripadvisor.com
È un posto magnifico...animatori bravissimi e soprattutto simpatici ....piscine pulite e mantenute molto bene, ogni scivolo ďacqua c'è almeno un bagnino che ti controlla e ti suggerisci quale è meglio per te .... ci tornerei senza ombra di dubbio
Safari36166943426
on

2018-11-02
via

Tripadvisor.com
Wir waren vom 23.10.18 - 30.10.18 im Hotel. Bis zum allerletzten Tag hat sich, und das will ich betonen, der Service in den Restaurants, am Empfang und auch von den Putzkräften tadellos verhalten. Uns wurde stets eine natürliche Freundlichkeit entgegen gebracht. Wir konnten das Italienische, das Griechische und auch das Mexikanische a la Cart besuchen und fanden es sehr lecker. Auch die Auswahl an Speisen im Hauptrestaurant waren stets divers und für jeden war etwas dabei. An einem Abend gab es bspw. fünf Sorten Fisch/Meeresfrüchte sowie mehrere Fleischgerichte. Das Hotel schloss zum Saisonende am 30.10.18. Bis zum Ende hin war das Essen und der Service sehr gut. Um nicht in der Nähe des Activity Pools unterzukommen, hatten wir ein Doppelzimmer mit Meerblick gebucht. Dieser Typ liegt jedoch u.a. direkt an besagtem Pool. Nach einer kurzen Erklärung unserer Problematik an der Rezeption wurde für uns am nächsten Tag eine Zimmer-Umbuchung und sogar ein Upgrade durchgeführt. Nun hatten wir ein Familienzimmer mit Meerblick und waren nicht am Activity Pool! Dies hat auch eine große Matratze für zwei Personen. Im Doppelzimmer werden zwei Betten zusammengeschoben. Anmerkung: Es handelte sich in beiden Zimmern um Bonell-Federkern-Matratzen. Die Nächte am Anfang waren dementsprechend gewöhnungsbedürftig. Beide Zimmer waren sauber. Klobürsten waren ebenfalls in beiden Zimmern strahlend weiß. Die Einrichtung ist etwas in die Jahre gekommen, das ist deutlich sichtbar. Jedoch empfanden wir dies nicht als störenden Faktor. Um das Hotel herum befanden sich einige Katzen. Sollten sich Besucher entschließen, Tiere zu retten, gibt es in Kiotari einen Tierarzt, der Papiere für die Katzen fertig machen könnte. Jedoch sollte vorerst Kontakt zu einer lokalen Tierschutz-Organisation hergestellt werden. Die Cocktails waren sehr lecker. Sie wurden Teils frisch, teils vorgemischt serviert (je nach Fähigkeit des gerade zuständigen Personals). Die Eiswürfel werden aus Trinkwasser und nicht aus Leitungswasser hergestellt. So schmeckt der Cocktail rundherum ☺️. Der "Lindos Imperial" ist zu empfehlen. Am Strand und an den Pools war ausreichend Platz. Lediglich die Anwesenheit von vielen spielenden Kindern im Spar-Bereich missfiel uns, weswegen wir auch die Spa-Angebote nicht genutzt haben. Die Regeln der Ruhe wurden dort nicht durchgesetzt, was wir sehr schade fanden. Es wäre wünschenswert, wenn das Hotel hierfür eine Lösung findet. Bei einem lokaler Autovermietungsanbieter in der Lobby kostete ein Mietwagen für 12 Stunden 30€ (200 SB), 64€ ohne SB. Alles in allem war es ein sehr gelungener Urlaub. Wir überlegen, ob wir nächstes Jahr dann im Schlepptau mit unserer Tochter kommen.
ויולטה מוסייב
on

2018-11-02
via

Google
Harking Anthony
on

2018-11-01
via

Google
Agnes
on

2018-10-31
via

Booking.com
-Spa facilities, icecold indoor pool. The hotel needs an update, max 4 stars as it is now. +We have spent 9 days in the hotel in October. It is located about an hour drive from Rhodes airport. The resort is huge with 3 outdoor pool areas and the beach is only a few steps away. Great breakfast and dinner in the main restaurant, selection is getting a bit boring after a few days though. It is a family friendly hotel, good value for money.
Yves
on

2018-10-31
via

Booking.com
-LE SPA minuscule pour un si grand hotel la plupart des installations ne fonctionnent pas les piscines intérieures sont froides +nourriture très bonne et personnel impeccable
Timo
on

2018-10-31
via

HolidayCheck
Sehr großes, familienfreundliches Hotel, welches aber für jedes Alter zu empfehlen ist. Das Hotel verfügt über mehrere Poolanlagen (mit Wasserrutschen), direktem Strandzugang und mehrere Bars und Restaurants.
Mariane
on

2018-10-30
via

Booking.com
The only downside is travelling outside the island can be a lil expensive.
amalitsa1970
on

2018-10-30
via

Tripadvisor.com
Πηγαμε με μεγαλη παρεα. Τα δωματια ηταν υπεροχα και πολυ καθαρα. Ενθουσιαστηκαμε με το spa και το προσωπικο ηταν ευγενεστατοι αν και ηταν το τελευταιο σαββατοκυριακο που ηταν ανοιχτο το ξενοδοχειο και σιγουρα θα ηταν κουρασμενοι (δεν το εδειξαν καθολου!!). Το φαγητο ηταν πολυ προσεγμενο. Περασαμε ενα μαγευτικο σαββατοκυριακο. Ελπιζουμε να μπορεσουμε να επιστρεψουμε του χρονου. Συγχαρητηρια σε ολους και σας ευχαριστουμε για την φιλοξενια. Ευχαριστουμε ιδιαιτερα την κ. Ελσα. Καλο χειμωνα σε ολους.
Anonymous
on

2018-10-29
via

Booking.com
Tolle Lage, Nette Mitarbeiter und sehr leckeres Essen, ich habe nichts zu kritisieren, man kommt super mit dem Linienbus nach Lindos oder Rhodos Stadt, die Anlage war immer sauber und wir haben sogar Getränke jeglicher Art am Pool umsonst bekommen, obwohl wir "nur" Halbpension gebucht haben! Man erreicht das Meer super zu Fuß! Alle waren sehr aufmerksam und das Zimmer war auch sauber! Highlight für Tierliebhaber waren natürlich die Katzen, die findet man hier überall inkl. Babykatzen ;)
Marianne
on

2018-10-29
via

Booking.com
Ruoka ei ollut erityisen maukasta, vaikka valikoima olikin runsas. Määrä ei kuitenkaan korvaa laatua. Vaikka kaikki näytti hyvältä, maku oli todella vaatimatonta. Varsinkin jälkiruuat oli esanssisia vaahtoja ja hyydykkeitä. Olisin kaivannut enemmän aitoa kreikkalaista ruokaa. Hotellin aktiviteettimahdollisuudet olivat erinomaiset. Koko hotelli oli kuin pieni kylä, jolla oli oma ranta ranta-aktiviteetteineen. Uima-altaat oli eri tasoissa ja erityyppisille ihmisille tarkoitettu, äänekkäämmät lastenaltaat ja rauhallisemmat altaat kaukana toisistaan.
shmulik mary
on

2018-10-29
via

Google
מהמם..אוכל ושירות מעולים.
Hagen Nelamischkis
on

2018-10-28
via

Google
Wir waren voll zu frieden..... Zimmer inkl. Ausstattung voll ausreichend Essen vom Buffet nicht immer Landestypisch aber lecker Service immer bemüht und mit etwas Trinkgeld noch viel besser....
BT3rd
on

2018-10-28
via

Tripadvisor.com
This hotel is trying hard to be a top class hotel, but on the package holiday front and some penny pinching ways. At first blush it has a fine reception, mosaic floors and all. The staff are friendly and helpful. The resort is clean and there are several areas with differing accommodations and pools. The room was a fair size, but I wouldn't call it a superior room as sold to us. The decor was OK, but the double bed was two singles pushed together and made up as two singles! Not what you'd expect from a 5 star establishment after requesting a double bed. There were other difficulties too: Firstly the free parking is on-street if you can find a space. Luckily it was the end of the season. In the summer it would be difficult to get a space close to the hotel. The rooms are nice, but little things are not done, such as: Cracked tile, so that the towel rack was hanging down from the wall. The free tea and coffee is not free after the first taste. Once used the hotel wanted to charge to replenish the tea and coffee. Half board dinner did not come with any drinks, except tap water. The food was fair, a good selection each morning and each night, something for everyone. The one saving grace was it had high speed WiFi as there were only Greek, German and Italian entertainment channels on the TV plus Sky news and CNN. This is not a five star hotel, it is a good package holiday destination hotel.