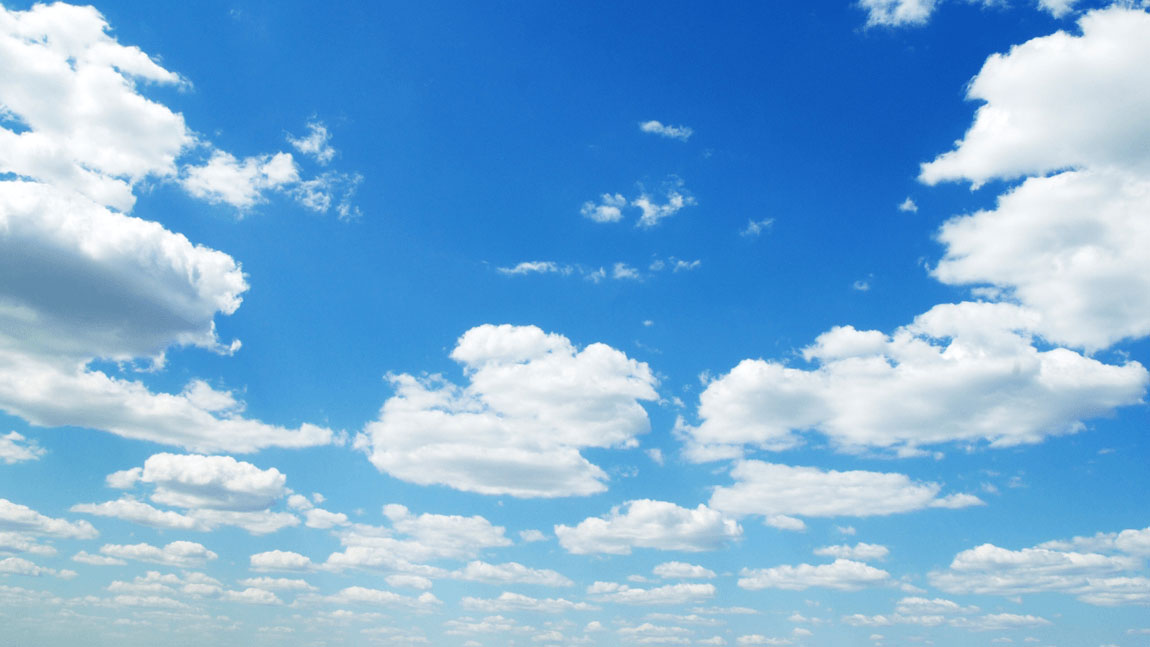 Most talked about:
Hotel Overall
Swimming Pool
Staff friendliness & competence
Most satisfied with:
Design
Deserts & fruits
Water activities
Most disliked:
Meat
TV
Coffee
Guests are very happy with the Family & kids friendly.

Guests are very happy with the Animation, entertainment, nightlife, music.

Average Couples friendly.

"activités"

"aqua park"

"LOUD music"

"entertainment team"

Great Swimming Pool.

Average Hotel age.

Sport facilities is nice.

"bâtiment principal"

"great pools"

"Activity pool"

"private pool"

Great Overall CLEANLINESS.

Guests are OK with the Room cleanliness.

"gepflegte anlage"

"Tisztaság"

"Sự sạch sẽ"

"clean towels"

Average Bathroom.

Bed can be improved.

Great View.

"water slides"

"Private beach"

"modern lobby"

"water bottle"

Breakfast could be better.

Great Dining experience.

Pizza, Pasta, Salads, Snacks, etc can be improved.

"beach restaurant"

"bottle of wine"

"reichhaltiges Büffet"

"steak house"

Average Staff friendliness & competence.

Reception is acceptable.

Service could be better.

"Hotel staff"

"special shout"

"peak season"

"hotel staff"

value for money is excellent.

Food & drinks price is excellent.

Food price is good.

"worth money"

"good value"

"great value"

"single room"

Average Night life & dining.

Neighbourhood & area can be improved.

Transport (taxi, car rental, transfers) is acceptable.

"old town"

"steep hill"

"pebble beach"

"golf cart"

Wifi price is acceptable.

"free WIFI"

"free wifi"
http://lindos-imperial.gr/
Allan Nielsen
on

2019-08-24
via

Google
George Bellettini
on

2019-08-24
via

Google
DAW1976
on

2019-08-24
via

Tripadvisor.com
Hodnotime pobyt na 11 noci za 80.000 Kc pro dve osoby pres CK Blue style. Recko a Kretu jsme navstivili jiz vicekrat a mame take srovnani z vice zemi. Hotel odpovida *****zejmena servisem, peci o klienty, zazemim s bazeny a bary a moznostmi vyziti.Fotograf, malir a dva obchudky jsou v hotelu. Vyhody More ciste, kaminkova plaz na plazi nebyva uplne plno. Nevybira se poplatek za slunecnik ci lehatko. Jidlo velky vyber ryb na ruzne zpusoby losos, tunak, treska, okoun, halibut, pangas.Jemnejsi jehneci a kruti jsem dlouho nejedl.Vynikajici zmrzlina.Servis velka ochota a piti dle vyberu donesou na obed i veceri ke stolu. U more bar s napoji i plnohodnotnym obcerstvenim( zmrlina, gyros, piza, greak salad atd).Na pokojich cisto a kazdodenni uklid funguje skvele. Spa masaze i sauna i vnitrni bazenky s tryskami. Animatori se snazi vymyslet aktivity a pobavit.Na baru nenalevaji alkohol detem do 18, dle modrych pasku.Moznost zajezdu cesty lodi na Lindos nebo busem Prasanise i Rhodos. Nevyhody Relativne rozsahly hotel, mirne do kopce je narocnejsi na presuny.Na hlavni spojovaci ceste vne hotelu je riziko stretu s vozidlem ci motocyklem.Voda v petlahvich neni doplnovana, ale na barech vam naplni.Fitness ze 6 stroju jen 2 funkcni.Velka prezamestnanost radoby manazeru, kteri vas prevazne uvadi ke stolum. Ackoliv vyzaduji na veceri dlouhe kalhoty toleruji kratke.Netridi se odpad a jako na kazdem all in se proste s jidlem plytva. Hodnotime pozitivne a doporucujeme 4,5
Marine
on

2019-08-24
via

Booking.com
The food was really good: tasty, varied and nicely served. - The beach is not really worth the experience. Not enough sunbeds at the main pool and water park. You have to go early to reserve.
Bar Dox
on

2019-08-23
via

Google
Tenuto conto della grande affluenza della settimana di ferragosto il servizio sia di pulizia delle camere che del servizio di ristorazione e bar (all inclusive), si è dimostrato efficiente.
Artur Jolero
on

2019-08-23
via

Google
Nogashe
on

2019-08-23
via

Booking.com
- There was no room in the restaurants!
Max
on

2019-08-22
via

HolidayCheck
Sehr schöne Anlage. Große Auswahl an Essen , vorallem durch die vielen A la carte Restaurants. Durch die 3 Pools und den Strand konnte man auch ohne reservieren immer eine Liege finden.
Ezra
on

2019-08-22
via

Booking.com
צוות שמח לתת שרות ולעזור . נקיון בכל חלקי המלון,האוכל מגוון מאד ומצויין, חדרים מרווחים ונוחים. - ההסעה למלון יקרה מאד, ההזמנות למסעדות לא מצליחים להזמין מקום במסעדה לכמה ימים מראש.
Firmin
on

2019-08-22
via

Booking.com
Le personnel très aimable, les piscines - La nourriture
Alessandra
on

2019-08-22
via

Booking.com
Posizione isolata però non male, spiaggia carina adatta ai bambini. Buffet monotono con cibi non di alta qualità Ristoranti alla carta da prenotare per chi non ha la suite - Alcune camere sono molto lontane dal main building Il cibo andrebbe migliorata la qualità
Giada
on

2019-08-21
via

Booking.com
Gli spazi,la disponibilità in reception. - Il servizio in sala ristorante dovrebbe essere migliorato.
Anonymous
on

2019-08-21
via

Booking.com
Τα πάντα όλα!! - Αν και είναι απολύτως κατανοητό το ότι το ξενοδοχείο θέλει να κανουμε check out εως τις 12, το να μας χτυπαει την πόρτα ο οδηγός στις 12:00 ακριβώς, να μας λέει ότι τον έστειλε η reception και να μας περιμενει με ανοικτη την πορτα για να μας συνοδεύσει στην έξοδο, είναι-το λιγότερο- άκομψο. Δεύτερον, το σύστημα κρατήσεων για τα τραπέζια στα εστιατόρια, όπου πρέπει να περιμένεις σε ουρά, όρθιος από μισή έως μιά ώρα είναι άβολο και κουραστικό.Είμαι σίγουρος ότι υπάρχουν και πιο εύκολοι τρόποι για να οργανωθεί. Όταν πληρώνω 300 ευρώ τη βραδιά περιμένω κάποιες παροχές περισσότερες και κάποια προνόμια. Αυτές οι δύο απλές παρατηρήσεις σε καμία περίπτωση δεν μειώνουν ούτε στο ελάχιστο την απολύτως θετική εμπειρία μας από το ξενοδοχείο.
Giuseppe
on

2019-08-20
via

Booking.com
hotel molto bello con tutti i comfort un mare cristallino e tre piscine di cui una con gli scivoli per far divertire i bambini colazione pranzo e cena a buffet e qualità del cibo buona - non che sia una cosa indispensabile ma il wifi era pessimo
Georgios
on

2019-08-20
via

Booking.com
Το δωμάτιο Η καθαριότητα Το προσωπικό ήταν φανταστικό - Φαγητό άθλιο Πισίνες με πάρα πολύ κόσμο Η κύρια αίθουσα φαγητού είχε θερμοκρασία 35 βαθμούς
par un voyageur vérifié
on

2019-08-19
via

Expedia
The hotel and complex was amazing - it s clear try really hard to keep it clean and the staff are all polite and helpful which was really pleasing - pity other guests aren t able to replicate that approach.
par un voyageur vérifié
on

2019-08-19
via

Expedia
Great choice of high quality food. Staff were very friendly. All public areas and rooms were vey clean and range of amenities was good.
Kasumik
on

2019-08-19
via

Tripadvisor.com
We travelled to this hotel for a six days – for short retreat for sun and we were absolutely satisfied. The hotel is a big complex and sits in a small hill. Some rooms are therefore at the top of the hill and some at the bottom. You have to do a little bit of a walking every day (restaurants are in the middle of the hill) but we really didnt mind it as we needed some excercise after all that resting :) We had superior room with garden view - at first sight I was disappointed with the room since the garden was just a lawn and some flowers and road behind the flowers but actually it was a really good room - road was not noisy (and a lot of the rooms in the hotel face this small road in some way) and we have sea view from the balcony :) First day they were ants but I borrowed the ant spray from the cleaning lady and it helped for the rest of the stay. The room was spacious and I have no complaints regarding this. There is professional nespresso machine but we did not use it. Since we arrived really late we were provided with a bottle of wine and small snack to our room which was really nice touch (though the snack was really light :)). The hotel itself is very nice. Lot of views to the sea and hills from different angles, very soothing. The food was rather average with a big choice but I have to appreciate great bacon and omelletes for breakfast, scallops for dinner and fantastic chicken gyros, fries and tzatziki at the beach bar for the lunch. We also tried Greek and Asian a la carte and the choice is nice, the execution could be better, but for example pork buns at the asian place are great. Definitely worth the try to "colour" dinners at the main restaurant. The hotel is big so be prepared to have full main restaurant but there was always seat provided and I liked the organisation of maître d'hôtel (in peak times people are accompanied to the seats). Cocktail menu in all incl. is definitely a lot above average - its great! The beach is pebbles style so next time I would rather take swimming shoes but no big problem. There were always free sunbeds. As I mentioned - the beach bar was GREAT! I have to appreciate the personells there - they were working their *** off, really, in that heat and with so many people around, thank you (Nikos, Despoina, Nikol and others!)! We enjoyed our lunch there, almost always gyros and greek salad and beer - great combination. And those tzatziki! Fantastic. I also tried spa. They have offer of 4 massages with a better price so I went every day for antistress back massage with Mandy and it really made my holiday relaxing. She was really good, listening and feeling what I need and thanks to her I had really great holiday. Thank you, Mandy! From my experience, the Greeks has nice sea, nice food, but lacks in service. Not in this hotel. I can honestly tell that service - staff of this hotel is in my TOP 3 around the world. Always nice and pleasant, eager to help (like Gabriela advised us not to seat at a certain table due to activity of wasps till some later time) yet working insane shifts. I have really big respect for them! They do their job with excellency! We were so satisfied with this holiday that we are thinking to come back in October at the end of the season just to catch some last sun and relax a little bit :) Thank you, all!
Martin B
on

2019-08-19
via

Tripadvisor.com
We took a family holiday at the Lindos Imperial Resort & Spa in July-August 2019 and it was simply fantastic. Great accommodation; spacious room and a balcony you could have played tennis on. Excellent facilities including gym, several pools and a very handy beach with watersports. Very good quality food and plenty of choice. But what really made it for us was the quality of the staff and their superb attitude. It seems harsh to single anybody out but Semis and Altin at the Wunderbar, Romeo at the main pool bar, and Dora and all the Nikoses at the beach bar consistently went above and beyond. Highly recommended destination and I hope we have the chance to return in future.
Sunl0ver72
on

2019-08-19
via

Tripadvisor.com
Spent a fabulous two week holiday at the Lindos Imperial Resort & Spa. The food in the main restaurant was fantastic - the a la carte restaurants much less so. The staff are great and I would, in particular, to single out Senis in the bar who was just brilliant.