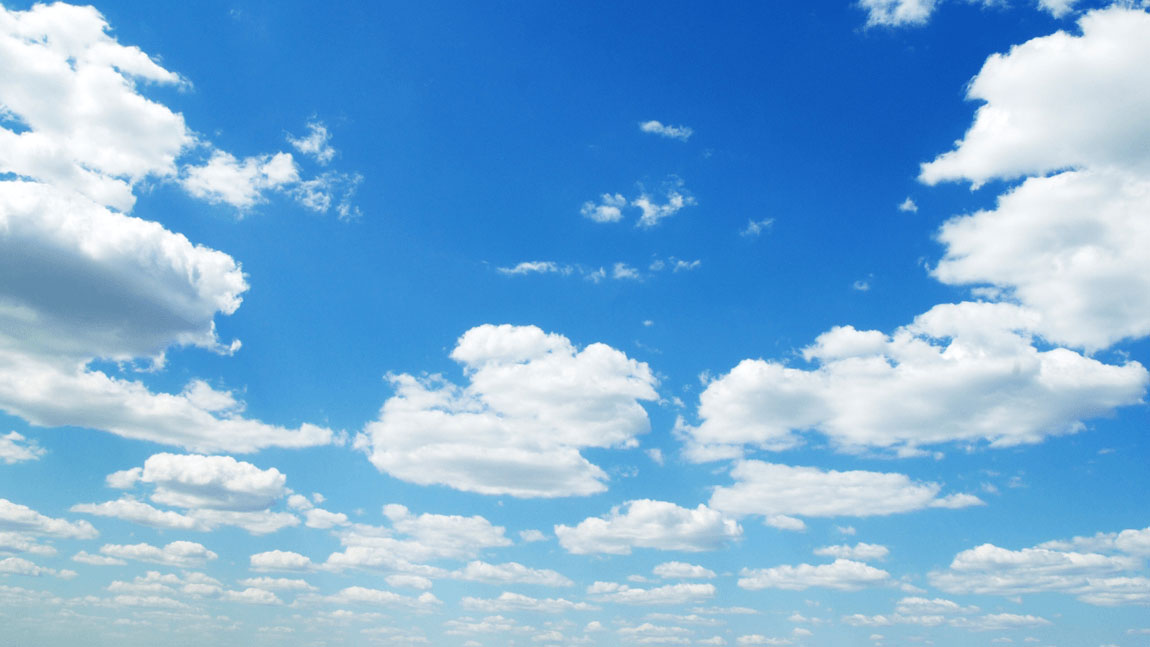 Most talked about:
Hotel Overall
Swimming Pool
Breakfast
Most satisfied with:
Wellness area
Pool Cleanliness
Kitchen
Guests are very happy with the Animation, entertainment, nightlife, music.

Family & kids friendly is excellent.

relaxation is nice.

"lot of fun"

"free massage"

"loud music"

"spa treatments"

Great Swimming Pool.

Hotel age is nice.

Sport facilities is acceptable.

"Beautiful grounds"

"beach area"

"Pool area"

"lower pool"

Overall CLEANLINESS is nice.

Average Room cleanliness.

Bathroom cleanliness is below average.

"gepflegte Anlage"

"great comfort"

"Čistoća"

"Chambre propre"

View is nice.

Bathroom is good.

Bed could be better.

"private beach"

"sea view"

"good size"

"fantastic views"

Breakfast is excellent.

Dining experience is excellent.

Pizza, Pasta, Salads, Snacks, etc is excellent.

"Courtesy bus"

"beach restaurant"

"la carte"

"Beach restaurant"

Great Staff friendliness & competence.

Guests are OK with the Service.

Reception is nice.

"friendly people"

"long way"

"friendly staff"

"mobility issues"

Guests are very happy with the value for money.

Food & drinks price can be improved.

Food price is excellent.

"good value"

"hot chocolate"

"free bottle"

"Greek yogurt"

Night life & dining can be improved.

Distance to public transport could be better.

Transport (taxi, car rental, transfers) can be improved.

"Möglichkeiten vorhanden"

"Bus stop"

"golf cart"

"busy road"
http://www.aeolosbeach.gr/
Craig Jackson
on

2020-02-25
via

Google
Beautiful place and the staff couldn t be more helpful
Andrea Kendrova
on

2020-02-22
via

Google
angelinanajafifar
on

2020-02-11
via

Tripadvisor.com
A beautiful place with wonderful staff and great food. The hotel and grounds where immaculate. Courtesy bus to beach or an able bodied stroll down hill. Parts could be difficult for disabled but grounds were extensive and tropical
max Dewispelaere
on

2020-01-23
via

Google
Very good place. Had a lot of fun. There is good food, friendly people and nice rooms
abbieh733
on

2020-01-20
via

Tripadvisor.com
I came with my boyfriend in early May 2019 and we got an all inclusive package. The main canteen is your average all you can eat but they have a la carte restaurants that you can book and get 1 visit to each included and these are lovely! The pizza pasta bar on the beach is a must for lunch instead of the canteen as this is freshly made to order and delicious! Great views at the resort especially at the infinity pool. The rooms are nice but I wouldn't fancy one of the top ones for walking back up to! The watermelon vodka slush puppies were amazing! hot snacks at the infinity pool bar also! The rooms were nice and had a digital button by the door to say if you wanted the maid or do not disturb etc. There isnt much to do outside the resort but the bus stop outside takes you into town and that was a nice trip out.
Sefer Sengezer
on

2020-01-10
via

Google
dropdeadhorizon
on

2020-01-03
via

Tripadvisor.com
Me and my partner returned from a 10 night stay from Aeolos beach resort. We arrived and got picked up at the bottom of the hill which was nice, it would've been a fair walk up the hill to reception. We got shown to our room, which was lovely, so clean. The weather was particularly bad, thunderstorms kept making the electricity and wifi cut out but it came back on eventually. It also cut out in the restaurant while we we're having tea. The pool areas were nice and clean, a lot of wasps though. The beach is also nice, a lot of seaweed, but every morning they do their best to clean most of it up. The food that you had to pre-book and the pool bar and beach restaurant were amazing. The tea and breakfast were fantastic. But the food in the main restaurant however was pretty poor, we were pretty dissatisfied considering it was 5 star. But overall lovely hotel and would return.
412alr
on

2019-12-21
via

Tripadvisor.com
Absolutely can't fault the place had a wonderful time there will go again. The food was great and for me to say that as I'm a very picky eater goes a long way. Beer was on tap everywhere I went
Anonym
on

2019-12-19
via

invia.cz
K tomuto hodnocení není k dispozici žádný komentář.
Anonym
on

2019-12-13
via

invia.cz
K tomuto hodnocení není k dispozici žádný komentář.
Anonym
on

2019-12-11
via

invia.cz
K tomuto hodnocení není k dispozici žádný komentář.
H. M.
on

2019-12-10
via

Google
Wir freuen uns auf den nächsten Urlaub in diesem echt sehr guten Hotel.Es wird der 6.Urlaub im Aeolos beach resort.Nicht zu vergessen ist das sehr freundliche und aufmerksame Personal.WeiterEmpfehlung von uns.100%.Holger und Angelika Mohrbach
Rico 1
on

2019-12-10
via

Google
Beautiful hotel would recommend
Domi
on

2019-12-06
via

Google
Perfect place to the holiday
Thea Pohl
on

2019-12-05
via

Google
Wir haben uns hier sehr wohl gefühlt
Laura Cao
on

2019-11-30
via

Google
Their 7-courses dinner are worth it's price. The food is nice and we were full in the end
josette ducoin
on

2019-11-23
via

Google
stephen ward
on

2019-11-17
via

Google
Beautiful grounds, great food, private beach, clear warm sea, two beautiful pools. Corfu old Town a 15 minute bus ride from right outside the hotel. Loved every second!
Gemma P
on

2019-11-16
via

Tripadvisor.com
My boyfriend and I visited the last week of the season and had an absolutely lovely time. I cannot fault it at all as it had everything we wanted and didn't disappoint. It was quiet but there was still enough people to make it feel like you weren't alone. We wanted a relaxing break, with sun and nice food and we had all of that. We ate in the restaurants in the evening, the one on the beach and the one by the pool and we were really happy with both service and quality of food. People talk about the wine tasting like vinegar but I had the rose and it was perfectly palatable, I actually quite enjoyed it. The beer was light and refreshing and the cocktails strong. If you can have breakfast in the poolside restaurant I would highly recommend it because it was delicious. It is similar to what they serve in the main restaurant but The ambience and the setting just makes it feel nicer. We only ate breakfast in the main restaurant so I can't really comment on the food but I can imagine if you had to eat in there every night it would feel a little monotonous, having said that breakfast was fine and what you would expect from an all inclusive mass restaurant. Our room was in the main hotel and it was very nice, clean and had a lovely view of the sea plus it felt very modern. Visited both pools but because of the time of year we found that the sun was gone by 4 pm due to it being blocked by the trees, however it wasn't a problem for us. Infinity pool at the top is beautiful and really relaxing and the pool in the main hotel has plenty of sun beds to chose from. Both pools are well maintained and clean and I liked the fact that they played music. We visited the beach restaurant at lunchtime where they serve pizza and pasta but we didn't actually visit the beach. The beach is small and narrow but is perfectly suitable given it's connected to the hotel. The hotel grounds are quite hilly and if you are located in the bungalows you would have to do a lot of walking, however they have buggies which they can transport you around on if you ask. The staff are friendly and polite, all the grounds are well maintained and clean and they even allowed us to keep our room on at no additional cost which was a really nice bonus given our flight home wasn't until 10 pm at night. We had a complimentary couples massage which was a lovely treat And they were offering 50% off any further treatments. I would definitely go back to this hotel again if I was looking for a short break as it delivered on every level for what we wanted.
Lavanya Peri
on

2019-11-14
via

Google
Nice hotel, just across the beach. Beautiful dinner & breakfast served by the pool. The buffet was quite repetitive and few vegetarian/ vegan options. Drinks at the buffet were also cheap like wine in a tap! There is a spa guests can book which was relaxing. There is a bar & food served at the pools which are child friendly. Bar at the beach was also very helpful with towels for rent & lunch served there too, so if you like a beach holiday this is the one!