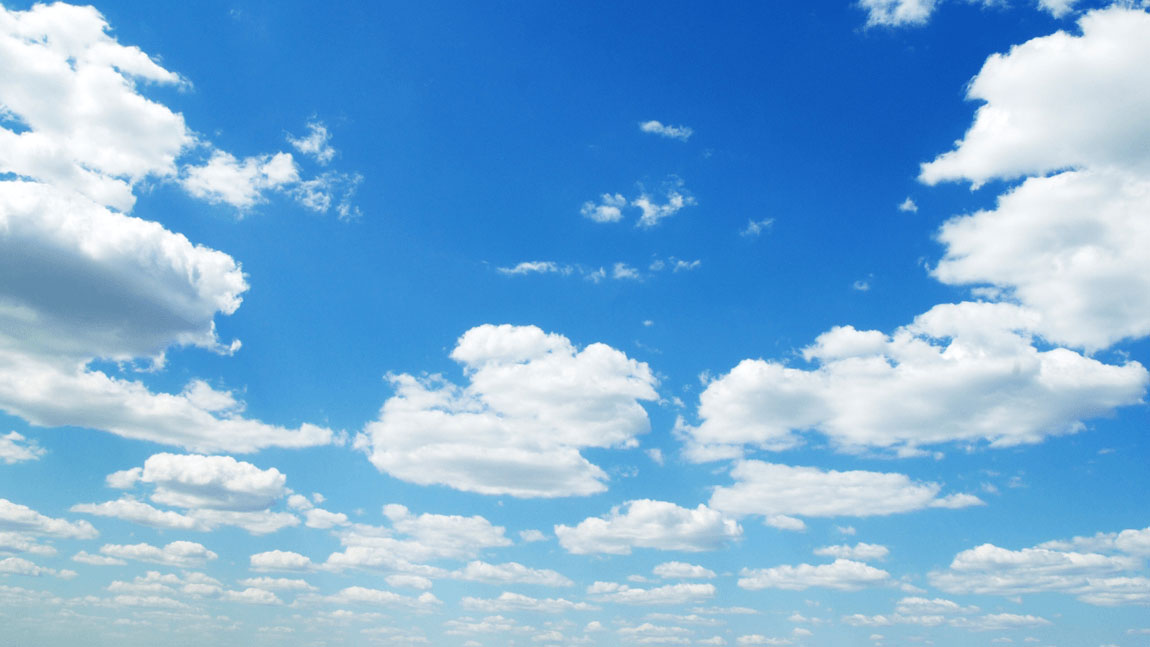 Most talked about:
Hotel Overall
Swimming Pool
Breakfast
Most satisfied with:
Wellness area
Distance to centre
Star rating
Animation, entertainment, nightlife, music is excellent.

Guests are OK with the Family & kids friendly.

Atmosphere, friendliness is excellent.

"young couples"

"older people"

"great fun"

"entertainment team"

Guests are OK with the Swimming Pool.

Great Hotel age.

Dissatisfactory Disabled friendly.

"big pool"

"main pool"

"infinity pool"

"main building"

Overall CLEANLINESS is excellent.

Room cleanliness is acceptable.

Dissatisfactory Bathroom cleanliness.

"clean room"

"Čistoća"

"clean linen"

"Hygiëne"

Great View.

Average Bed.

Dissatisfactory Bathroom.

"private beach"

"sea view"

"amazing view"

"beautiful sea views"

Great Breakfast.

Guests are OK with the Dining experience.

Guests are OK with the Pizza, Pasta, Salads, Snacks, etc.

"good selection"

"white wine"

"beach restaurant"

"good choice"

Staff friendliness & competence is nice.

Service could be better.

Reception can be improved.

"bar staff"

"friendly staff"

"restaurant staff"

"mobility issues"

Guests are very happy with the value for money.

Great Food & drinks price.

Food price could be better.

"free bottle"

"Greek yogurt"

Transport (taxi, car rental, transfers) is acceptable.

Average Distance to public transport.

Tours & excursions is acceptable.

"bus stop"

"bus juste"

"golf cart"

"biggest complaint"
http://www.aeolosbeach.gr/
Κώστας Μαλαχάς
on

2019-04-21
via

Google
Szalone kuzyneczki! !!!!!!
on

2019-04-07
via

Google
Super hotel jedzenie rewelacja.Na wakacje ...Polecam
mark Jones
on

2019-04-04
via

Google
Ian S
on

2019-03-14
via

Tripadvisor.com
First visit to corfu with my family and we loved this hotel gorgeous location and the staff are very friendly and great entertainment raul and his staff are fantastic.the food is great and dining facilties are very clean
George Pappas
on

2019-03-10
via

Google
Marcelina W
on

2019-02-12
via

Tripadvisor.com
Bardzo polecam to miejsce na wakacje rodzinne, czyste pokoje, smaczne jedzenie, dużo zajęć i animacji dla dzieci. Piękna infrastruktura, sympatyczna obsługa. Dosyć oblegany hotel w sezonie, nie dla amatorów spędzania samotnych i cichych chwil przy basenie.
Domi 59
on

2019-02-09
via

Google
Séjourne deux semaines en juillet en famille , hôtel nickel , cadre agréable , personnel disponible , animation en français seule bémol petit déjeuner anglo saxon manque cruellement de viennoiserie
Rooster Le Veen
on

2019-02-04
via

Google
Wir freuen uns auf den nächsten Urlaub in diesem echt sehr guten Hotel.Es wird der 5.Urlaub im Aeolos beach resort.Nicht zu vergessen ist das sehr freundliche und aufmerksame Personal.WeiterEmpfehlung von uns.100%.Holger und Angelika Mohrbach
Anonym
on

2019-01-31
via

invia.cz
K tomuto hodnocení není k dispozici žádný komentář.
Nicolaie Ciocan
on

2019-01-29
via

Google
filippo m
on

2019-01-10
via

Tripadvisor.com
Siamo stati qui in agosto , io mia moglie e mio figlio di quattro anni,ultimi dieci giorni del mese , ed è stata un esperienza bellissima ! Ovviamente ci sta da camminare , essendo ubicato in vialoni in salita, noi purtroppo eravamo nella ultima struttura più alta ,quindi per chi ha la camera li cammina più di tutti , però ci sono grossi ulivi , piante e aiule curatissime, aria fresca e pura, tutto pulito e ordinato ovunque, quindi diventa piaci vele e rilassante! Le stanze sempre pulite, le piscine anche ,i bar e i ristoranti . Sempre col sorriso e gentili. La cucina è veramente buona, almeno per la mia asperienza, avendo già soggiornato a Creta e a Rodi , confermo che come cucina greca non è male ! Anche le pizze ! Tenendo sempre conto che come si mangia a casa propria non lo si fa da nessuna parte ! Lo consiglio a tutti , vale il prezzo pagato, puoi girati l isola che comunque questa e da visitare, anche se la struttura è su una bella conca pulita ! E stata veramente una bella vacanza, però mi sento di sconsigliare questa struttura a chi ha bambini piccoli in carrozzine, perché diventa veramente faticoso dopo mangiato,essendo che i ristoranti si trovano uno giù al piano sotto la reception, e uno sulla spiaggia , quindi essendo poche le stanze su questi livelli , diventa veramente faticoso salire . Ci ritornerei volentieri !
Jan Mucha
on

2019-01-08
via

Google
Dobra lokalizacja, czysto, wporzadku restauracja
nikikormari
on

2019-01-07
via

Tripadvisor.com
Pleasant stuff, clean room, great variety of tasty food. The bar at big pool excellent! The only problem was that the hotel's beach wasn't clean enough. Apart from that we really enjoyed our staying there.
Кирилл Булычев
on

2019-01-07
via

TOPHotels.ru
Это наверно тот вариант, когда прошло столько лет, а должок перед отелем остался))). Aeolos, к слову, стал нашим ориентиром. Моя супруга впервые летала так далеко, а у меня это был лишь второй опыт. Мы были в отеле в начале июня 2014 года. Долго выбирали варианты, Турция, Египет…А тут, туроператор предложил Грецию, о.Корфу…Это наверно знак…и судьба. Скажу сразу, мы очарованы отелем, островом, греками, и всем, всем, всем. Не смотря на неудобное время вылета (последнего дня у нас не было) за эти 10 дней мы проникнулись всеми прелестями зеленого острова. Мы были с нашей малышкой-доченькой, которой было 2 года, и для которой это был первый заграничный вояж. Коротко. Номер у нас был (хоть и аскетичный) с шикарным видом, утром релакс необыкновенный!!!. Море, его цвет, переливы….я хочу его видеть снова и снова, рыбки, которых мы кормили у берега булками, это что то. Нас очень здорово кормили, всегда разнообразно, и очень вкусно (были и национальные и европейские кухонные темы и детский стол и мороженое) И еще, очень большой плюс: очень-очень добрые греки из обслуживающего персонала, им отдельное спасибо. Остров… Это отдельная тема. Сюда надо возвращаться, наслаждаться и впитывать его в полном объеме. В общем, Аeolos Beach Resort 3, Корфу – мы в вас влюбились! (Отзыв был добавлен через 4 года 6 месяцев 20 дней после посещения)
Myrtezan Doda
on

2018-12-24
via

Google
Kingsley W
on

2018-12-23
via

Tripadvisor.com
We spent 10 days at the Aeolos Beach Resort in July 2017 and had a wonderful 10 days. We were on an all inclusive with 2 young children. The service was great, there was plenty of food and we had a great time.
OZAN
on

2018-12-22
via

Hotels.com
İzmir'de çok merkezi bir noktada. Personel çalışkan, güleryüzlü. Odalar biraz küçük, ancak temiz. Verified Hotels.com guest review
Frederik Christiansen
on

2018-12-19
via

Google
Fantastisk udsigt og dejlig afslappende. Maden er lidt kedelig, men der er mulighed her at komme på sejltur til de omkringliggende øer, og bade i turkisblåt vand.
Manuela
on

2018-12-14
via

HolidayCheck
Schönes Hotel in einer wunderbaren Gartenanlage, uns hat es sehr gut gefallen, Schöne Zimmer , toller Pool, eine mega Aussicht. Das Essen war auch gut und das Personal auch , rundum ein sehr gelungener Urlaub.
Anna
on

2018-12-11
via

HolidayCheck
Wunderschöne Tage im Aeolos Beach Resort! Ein wirklich traumhaftes Hotel mit wunderschöner Bungalow-/Gartenanlage.