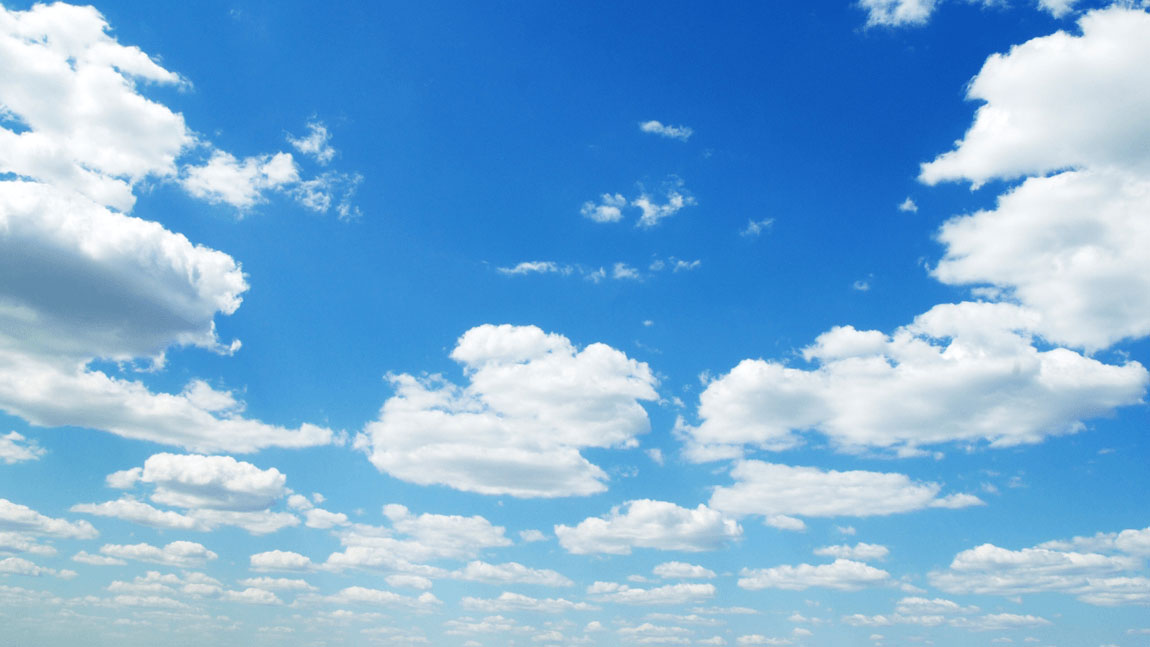 Most talked about:
Hotel Overall
Swimming Pool
Staff friendliness & competence
Most satisfied with:
Elderly friendly
Pool Cleanliness
Single traveler friendly
Animation, entertainment, nightlife, music could be better.

Guests are very happy with the Family & kids friendly.

Great relaxation.

"entertainment team"

"smaller pool"

"aqua gym"

"loud music"

Swimming Pool is excellent.

Average Hotel age.

Guests are very happy with the common areas - lobby, lifts, launge, entrance.

"swimming pools"

"Special mention"

"special mention"

"main pool"

Overall CLEANLINESS is nice.

Great Room cleanliness.

Bathroom cleanliness can be improved.

"clean room"

"clean rooms"

"Hygiëne"

"sauberes Hotel"

Bathroom is acceptable.

View is excellent.

Bed could be better.

"Private beach"

"great views"

"sea view"

"new room"

Great Breakfast.

Dining experience is excellent.

Guests are very happy with the Alcohol.

"la carte"

"much choice"

"buffet style"

"buffet dinner"

Great Staff friendliness & competence.

Service could be better.

Reception is good.

"extra mile"

"attentive staff"

"bar staff"

"much trouble"

Guests are very happy with the value for money.

Food price is excellent.

Guests are very happy with the Food & drinks price.

"good value"

"bouteille de vin"

"extra money"

"excellent value"

Night life & dining is good.

Distance to centre is excellent.

Great Distance to public transport.

"lovely walk"

"Rhodes town"

"little shop"

"city center"

Guests are very happy with the Wifi price.
http://www.amathusrhodes.com/
Ulrich B.
on

2019-12-06
via

Google
Ein Hotel mit Charme und Niveau. Wir haben uns erholt.
gonewiththewind2004
on

2019-11-22
via

Google
Really nice place. Private beach. Rooms smaller than shown jn brochure but overall nice hotel
Linda Mielonen
on

2019-11-10
via

Google
Tunnelmallinen ja ihana paikka
anj roe
on

2019-11-09
via

Google
We love this place it s like our 2nd home and one big family, in fact we must love it that much we ve only stayed here 17 yrs on the trot grate service grate staff excellent rooms and food just brilliant. In all the years we have bin going we have rarely had to complain about anything.
Rankie Pankie
on

2019-11-07
via

Google
Een prachtig hotel kort bij het strand. Via een tunnel bij het zwembad loop je de weg onder en ben je op het strand. Wij hadden een kamer met balkon met zeezicht. kamers waren super netjes en badkamer ook. Wij hadden alleen logies en ontbijt en de keuze was reuze. Personeel ook vriendelijk
Georgios Papazoglou
on

2019-11-03
via

Google
Recently renovated. We really enjoyed the new rooms. Elegantly decorated with great views. Dining option are rich and tasty. The service exceptional.
Tasos Pateris
on

2019-11-03
via

Google
Memorable holidays. Amazing renovated room with view. Excellent food and service.
Lena Chatzopoulou
on

2019-11-03
via

Google
Remarkable holidays. Impeccable service. Panoramic views. Stylish renovated room. Great food.
por un cliente real 
on

2019-11-03
via

Expedia
Well kept nicely situated. Good staff Nice view of Beech
Hans Peter Schreier
on

2019-10-31
via

Google
Ein schönes Hotel mit 2 Pool-Ebenen und perfektem Service direkt an die Liege. Personal ist sehr aufmerksam und hilfsbereit. Zum Strand kommt man unter der Straßendurchführung sicher an (Kinder, ältere Menschen, eingeschränkt Gehfähig).Wir hatten All Inklusive gebucht und konnten ausgiebigst davon Gebrauch machen. Luft Themperatur lag seit dem 18.10. bis HEUTE 28.10.19 zwischen 25 und 28 Grad, das Ägäische Meer lag bei 21-23 Grad, der Pool lag bei 18-20 Grad. Aber Sonnenpower ab 9:00 - 17:00 Uhr, von 11:00 bis 15:00 Uhr nur mit Sonnenschirm und auf jedenfall immer Sonnencreme. Im unteren Pool sitzt man direkt im Wasser an der Bar und hat tolle Liegeplätze. Auf dem Hotel Dach ist die andere Pool Ebene mit einer supertollen Aussicht auf Meer und Umgebung. Große Zimmer Auswahl in vielen Variationen mit kleinem priv. Pool usw.Tolle Essen Auswahl mit Buffet oder a la carte in 2 weiteren Restaurants gegen Aufpreis. Zum jetzigen Zeitpunkt richtig ruhig und erholsam. Ich weiß nicht wie es in der anderen Zeit ist.Nächstes Jahr soll wohl der Name des Hotels gewechselt werden, hierauf keine Garantie. Aber die Eigene Erfahrung ist die beste.
David R
on

2019-10-31
via

Tripadvisor.com
We stayed at this excellent hotel for one week as a group of six friends from the uk. We were on the all inclusive package. We all liked our three rooms which were all on the ninth floor and recently refurbished. The air conditioning was effective and very quiet. We were unable to sleep with the balcony door open due to traffic noise but it was peaceful when closed. Lovely views of the sea and coast line. Room facilities were very good-safe, TV, hair drier, tea & coffee, very comfortable bed and seating. The buffet restaurant on the 10th floor serves a very good variety of food which we all enjoyed. The wines available were pleasant and enjoyable. We chose not to visit the Greek restaurant but the Italian was very good with both lovely food and calm atmosphere. There are several swimming pools with plenty of shade and good sun beds but none were heated. The hotel was kept spotlessly clean everywhere. It's difficult to name one person on the staff as without exception all of them were cheerful and helpful and nothing was too much trouble. The beach is on the other side of the main road and accessed by a tunnel, which we avoided as it was slippery so we crossed over the road. The beach is a little disappointing as it is stoney and there are no refreshments available there for AI guests. There is a good bus service outside the hotel to get into Rhodes for e3.60 return in about 15 minutes. It was a very interesting and historic town to visit. Although we visited the hotel at the end of the season the weather was perfect 23-26 degrees, with almost no cloud to be seen for all seven days.
Linda L
on

2019-10-30
via

Tripadvisor.com
I was travelling alone and although I had booked a deluxe sea view room I was a little nervous as to what it would be like since in my experience single travellers are often pushed into a room resembling a cupboard. I absolutely need not have worried. My room was superb. It was large, airy, lovely bathroom, more than adequate balcony and a fabulous view of the bay. The housekeeping was excellent with cheery ladies coming every day. All the staff were faultless. They all seemed to be making it their life's work to ensure I enjoyed my stay which I certainly did. It seems slightly inappropriate to single out any members of staff since they were all faultless but I must mention Maria in the restaurant and Stavros at the rooftop pool. Maria always made sure I had everything I could possibly want and Stavros sorted out my sun umbrellas every day with unfailing good humour and of course made sure I didn't drown!
DS
on

2019-10-26
via

Hotels.com
Well kept nicely situated. Good staff Nice view of Beech
por un cliente real 
on

2019-10-25
via

Expedia
Wir (65,37 und 12) haben uns pudelwohl gefühlt
katylombaers
on

2019-10-25
via

Tripadvisor.com
Nous sommes retournés cette année toujours très bon hôtel beaucoup de rénovations ont été faites les repas sont toujours aussi variés et le personnel est à l écoute avec le sourire nous remercions PHilippe et Audrey Maria l hôtesse du restaurant Tika et Christina à la piscine attention l hôtesse Leana au restaurant le midi n a pas le sourire et de plus elle réprimande son personnel devant les clients. Une nouveauté le soir un repas italien est servi un vrai délice encore. Un GRAND MERCI
Ming Oeij
on

2019-10-24
via

Google
minpunten : geen algemene info alleen een 100 x doogekopieerd A4 Advies : algemene folder met alle info over alle faciliteiten die het hotel biedt.En duidelijkheid wat wel en niet hoort bij all inclusief.Regels bij entree restaurant waar je je eerst moet melden bij iemand die je naar een tafel begeleid.Minpunt: geen toezicht bij spa die bij all incl hoort en stoomcabine en sauna is voor max 6 pers en enigszins verouderd.De jaccuzi doe het niet gedurende ons verblijf en geen toezicht in zen zwembadje, waardoor veelal grotere groepen voor lawaai zorgen, drankjes etc meenemen.Super en vriendelijk bedienend personeel.
איריס אלבז
on

2019-10-24
via

Google
מלון טוב במידה והתארחתם בחדרים החדשים. ארוחת בוקר טובה, ארוחת הערב פחות. המיקום מעט מרוחק מהמרכז, יש להשתמש בתחב צ או לשכור רכב. להתרחק מהמתווכים הישראלים שגרים שם. ניתן לעשות הכל עצמאית ובזול, השכרת רכב, שייט, טברנה וכו
Donsfan99
on

2019-10-24
via

Tripadvisor.com
Holiday accommodation is everywhere on Rhodes but there can be few hotels as good as the Amathus Beach. One couple we met have been coming here for 20 years and a number of others were repeat visitors which is testament to the friendly service offered by the excellent staff and the first rate facilities throughout the hotel. We stayed in one of the recently refurbished sea view rooms on the eighth floor. It could not have been more comfortable and the balcony offered a beautiful view of the bay, with the coast of Turkey in the distance. USB wall chargers, a heated bathroom mirror that never fogged up, bathrobes and slippers, all helped to make our stay a quality experience. We were all-inclusive and were impressed by the wide variety of food choices in the buffet restaurant. Waiting staff were quick to clear tables and food counters were regularly replenished when running low - altogether a very efficient operation. We could also dine in the hotel's Greek restaurant on one night and the Italian restaurant on another which were excellent. It was not perfect, however. Coffee at breakfast was never more than lukewarm and the orange juice was diluted to the point that it was closer to water than juice. The house wine served at other meals was also disappointing. There are many good Greek table wines but this was not one of them. It was called Apelia and we found it for sale in a local shop at €3.70. It is surprising that a 5-star hotel, which prides itself on the quality of its services, should serve such poor 2-star wine to its all inclusive guests. This was however, a minor grumble in what was a terrific holiday in a very good hotel. The Amathus Beach proved to be a first rate choice.
por un cliente real
on

2019-10-23
via

Expedia
Het was een prima accommodatie alleen wij hadden een verouderde kamer met een doucheruimte waar je je niet eens in kon omkeren. Daar moet je echt geen dik persoon in zetten. Ik moet er wel bij zeggen dat het personeel van het hotel een andere kamer voor ons wilde zoeken maar wij hebben daar zelf nee op gezegd.
Lynette A
on

2019-10-22
via

Tripadvisor.com
We would not hesitate to recommend this superb hotel in every way! From the moment we arrived we were treated like VIPs! The hotel had been informed that we were celebrating our 45th wedding anniversary and they certainly did everything possible to make our stay memorable! We were upgraded to a superb brand new duplex room which was stunning and on our first night a bottle of bubbly was delivered to our room. The room was kept spotlessly clean with towels changed regularly. The bed was huge and so comfortable. Food was amazing throughout - fresh local produce and international dishes. Varkarola (the A la carte Italian restaurant) was very good, but we were slightly disappointed with the Greek taverna and felt the main buffet Greek food was better. All the staff were absolutely delightful - so welcoming and friendly. We made friends with most of them- too many to mention by individual names!! The hotel pools are kept spotlessly clean and clear and we particularly liked the top pool which is quiet and surrounded by beautiful trees and stunning views. Special mention to Stavros the Lifeguard who was lovely. Vasilis, an Executive Manager, came over to chat one evening and we told him how much we were enjoying everything. When we returned to our room there was a lovely bottle of red wine waiting for us which was most enjoyable and much appreciated.We will not hesitate to return to this amazing hotel in the future and we loved the island of Rhodes. Thank you to everyone at Amathus.