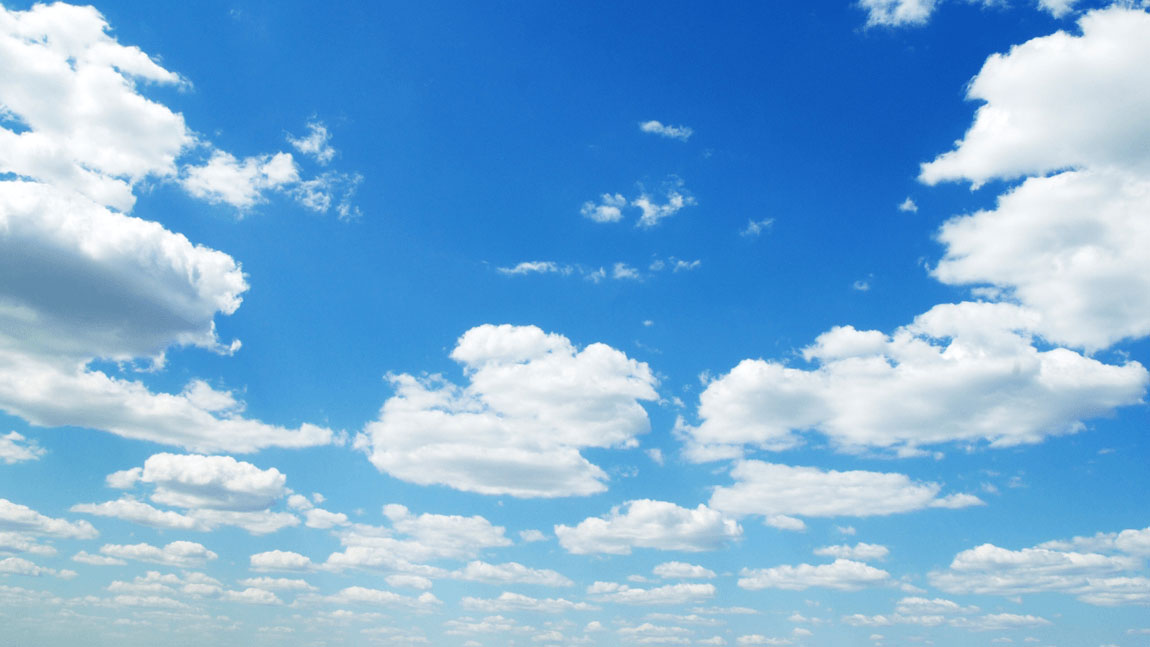 Most talked about:
Hotel Overall
Swimming Pool
Staff friendliness & competence
Most satisfied with:
Pool Cleanliness
Single traveler friendly
Distance to beach
Most disliked:
Air conditioning
Bathroom size
Meat
Animation, entertainment, nightlife, music is nice.

Great Family & kids friendly.

relaxation is excellent.

"family members"

"Großes Angebot"

"Kids Club"

"fun activities"

Swimming Pool is nice.

Great Sport facilities.

Average Hotel age.

"deluxe room"

"pool bar"

"aqua gym"

"special mention"

Overall CLEANLINESS is nice.

Room cleanliness is acceptable.

Average Bathroom cleanliness.

"lot of people"

"Tisztaság"

"musty smell"

"clean towels"

Guests are very happy with the View.

Bathroom is acceptable.

Bed is good.

"sea view"

"Beautiful view"

"fantastic views"

"spacious room"

Breakfast is excellent.

Guests are very happy with the Dining experience.

Alcohol is nice.

"breakfast buffet"

"breakfast lunch"

"fruit basket"

"evening buffet"

Guests are very happy with the Staff friendliness & competence.

Service could be better.

Reception is acceptable.

"friendly staff"

"staff member"

"bar staff"

"late checkout"

value for money is excellent.

Food price is nice.

Great Food & drinks price.

"great value"

"free upgrade"

"good value"

"plenty of food choice"

Night life & dining is excellent.

Great Distance to centre.

Distance to public transport can be improved.

"bus stop"

"Rhodes Town"

"arrêt de bus"

"minute walk"
http://www.amathusrhodes.com/
Hugo
on

2023-06-04
via

Booking.com
En el bar de la pileta EXCELENTE!!!! - - Todo muy bueno -
בלה ט
on

2023-06-04
via

Tripadvisor.com
First time and simply wow, amazing reception staff, quality of rooms, workers, food, everything is the best, the best there is, I will only return to this hotel, I really enjoyed my rest, simply successful, really the best I want to thank the reception staff, the waiters in the dining room, the cooks, the Bish staff
Peet M
on

2023-06-02
via

Tripadvisor.com
I was there only for a week. I love the Pool animation the most. But all the Animation was so cool really had fun and enjoyed the time with all of the animateur team. Looking forward to my next visit maybe next year!
Mobile44724651413
on

2023-06-02
via

Tripadvisor.com
Well, what can I say, the animation team is amazing. Especially Gwen who was really helpful, with everything! Thank you. Me and my family loved our long overdue break and we'll certainly be back. Hopefully we shall all see you very very soon Thank you
Svitlana
on

2023-06-02
via

Booking.com
Дуже гарний готель, чисто, привітний персонал, масаж в спа був просто ідеальним. Сніданок — шведський стіл, великий вибір страв на будь-який смак, близько до аеропорту. -
Libe
on

2023-06-01
via

Booking.com
Bed was big and comfortable. The facilities at the hotel were also good. Breakfast was good in quantity and variety, quality was good but not excellent.
Joseph
on

2023-05-31
via

Booking.com
location and the staff were very very polite - nothing, they were excellent.
Meander18133767560
on

2023-05-30
via

Tripadvisor.com
Best massage ever! I am a masseuse in my own country (Belgium) and i would recomend booking a massage here. We got the bungalow, the bed is not the best but it sleeps good, the shower is small and when you turn it on water get's everywhere. We would stay here again but in another room. The food is not that great for a 5 star hotel and not that big. Great cocktails!
Marina Guirguis
on

2023-05-30
via

Google
Wonderful experience! The service everywhere is very nice we enjoyed our stay, the open buffet was amazing in both meals breakfast and dinner with so many varieties, the bungalow was big and clean with an amazing smell each time we enter it
Maria
on

2023-05-30
via

Booking.com
Η τοποθεσία ήταν εξυπηρετική για τον λόγο παραμο ης μου. Το προσωπικό ευδιάθετο, εξυπηρετικό, φιλόξενο και ευγενικό. Οι παροχές ικανοποιητικές. -
Judit
on

2023-05-29
via

Booking.com
Super faciliteiten, Nederlands sprekende conciërge, hygiënisch. Wellness en spa om tot rust te komen en keuze uit genoeg zwembaden. En een fijne fitnessruimte. Voor een echte fitnessfanaat mogen er wat zwaardere dumbells. Echter voor een hotelgym prima! - - Niets! Dat we niet langer konden blijven. -
Callie
on

2023-05-29
via

Expedia
Rhodes bay hotel is a dream come true for many tourists. Renovated, clean amazing staff. Such friendly accommodating people. Literally your wish is their command. Restaurants on premises offer great selections at breakfast, tirelessly. Gourmet food for dinner. The pool clean and quiet. The spa truly an art of massages and other services. Loved the sauna and the staff.
shiela1232016
on

2023-05-28
via

Tripadvisor.com
Warm and welcoming reception staff All staff very kind and happy to help Clean modern hotel Rooms lovely and spacious Location convenient to visit Rhodes town for sightseeing Will certainly recommend to friends and family
Birte
on

2023-05-26
via

Booking.com
Das Hotel hat eine sehr angenehme Atmosphäre, das Personal ist stets freundlich. Das Essen war sehr lecker und die Preise ok. Mein Zimmer war groß und renoviert. Der Strand ist sehr steinig. Das Hotel hat einen privaten Strandanschnitt mit Liegen, was sehr angenehm ist. Die Nähe zu Rhodos….gut über einen tollen Weg zu Fuß zu erreichen - - Dass das Reinigungspersonal jeden Tag die Handtücher gewechselt hat, was nicht sein muss, finde ich -
Nunzia Saccia
on

2023-05-26
via

Google
We stayed at this hotel for our honeymoon and had a wonderful time. the hotel is really big and with many services, the waterfall with the garden and the swimming pools are splendid, the view of the sunset with Turkey … Read more
Xavi Ortiz
on

2023-05-25
via

Google
niamh1201
on

2023-05-24
via

Tripadvisor.com
Stayed here at the end of June, overall amazing stay. The buffet restaurant was brilliant, plenty of choice and great quality food. The outside part of the restaurant overlooks the sea where you get some amazing views and gorgeous sunsets each night. The pool area is spacious with a good sized pool, only downside is the grass area around the pool that often gets alot of ants that end up on your sunbed and the grass can get soggy from people in and out the pool all day which got a little bit boggy by late afternoon. Pool bar was fab. A little 2 minute long walkway from the pool under the road to the pebble beach. Staff were friendly. Rooms were modern, clean and spacious with a good bathroom! Good location, bars/shops/restaurants a short walk away from hotel in both directions as well as a short taxi ride into the old town which is definitely worth a visit! For families there is a hotel a few down called the Olympic Palace Resort that have a good mini/crazy golf course at the front of the hotel for anyone to use, it was cheap for a round and good fun to fill in an hour or so! Overall would definitely return, great for everyone. Hard to find a point that isn't positive, from start to finish we had a brilliant holiday (and we are quite fussy and have been on many different holidays to compare) you won't be disappointed and will have a fabulous luxury enjoyable stay.
Yves
on

2023-05-24
via

Booking.com
Chambre moderne avec un petit salon un lit très confortable mais une salle de bain un peu petite. - - Pour un hôtel 5 étoiles, il n'y avait même pas une bouteille d'eau à disposition. De plus une musique assourdissante au petit déjeuner et le soir au dîner dès 21 heures. Musique, je devrais dire bruit d'usine qui interdisait toute conversation. Évidemment ce n'était pas de la musique grecque, idem autour de toutes les piscines. Pas une de calme. Donc nous n'avons dîné que deux fois. -
Kiem87
on

2023-05-23
via

Tripadvisor.com
Nice modern hotel, with enough space around the swimmingpools. Friendly staff in reception as well in the restaurants and bars. I missed the fresh juices and variety in fruit. also the bread could have been better.
Ahmed Mohammed
on

2023-05-22
via

Google
Great hotel would definitely go back here again. Staff were friendly